This Boobs Shaped Ice Mold Lets You Take Shooters Through The Hooters
By Ryan on 03/03/2016 6:29 AM (Updated: 05/13/2021 10:21 AM)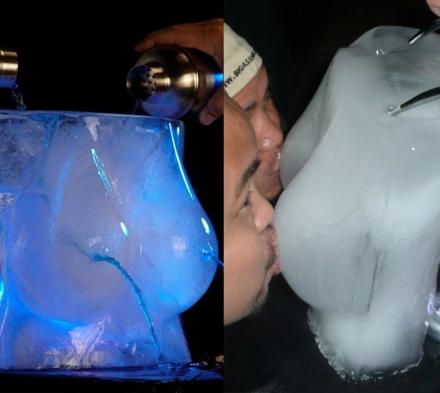 This ice mold makes a giant pair of boobs (well, probably normal sized, but giant compared to regular ice molds) that allow you to take shots from each nipple. The ice mold allows for an opening on the top of each boob where you can pour down your favorite booze which follows an opening down to each nipple. Due to two fantastic boobs, two people can take a shooter from each hooter at the same time. As the booze makes its way down to the nipple, the shot will become extra cold and tasty as it comes out of the nip. Perfect for bachelor parties, divorce parties, or funerals, the boobs shaped ice mold shooter is perfect for almost any occasion.
Not into boobs? No worries, as they also offer a penis ice mold booze shooter that allows you to take a shot with your mouth around an icy penis. Simply pour the booze into the hip area of the giant ice mold and out will come a nice, tasty, and chilled surprise out the tip of the wein. The penis ice mold booze shooter is also perfect for bachelorette parties, divorce parties, or funerals.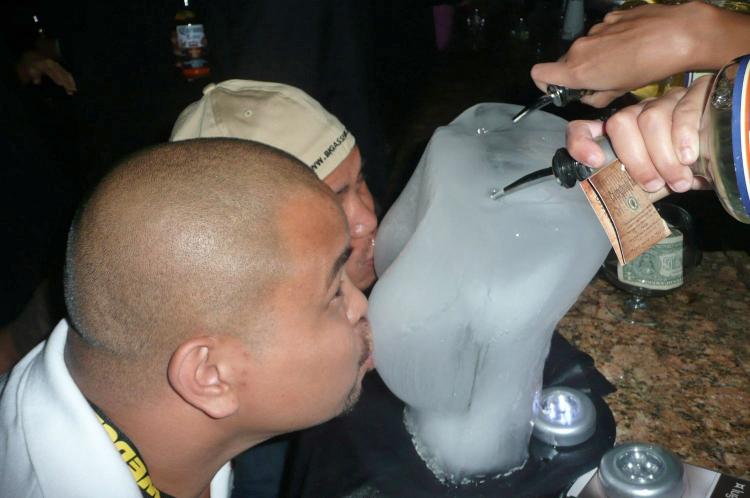 The Lugez boobs ice mold booze shooter will make a complete set of frozen boobs in 48 hours of freezing time, an average use time before it starts melting and crumbling apart is around 2-4 hours depending on room temperature and how much it gets used, and is actually a one-time use ice mold so you can't make as many as you want. Once finished, the boobs ice mold will measure 12 inches tall x 12 inches wide x 8 inches deep.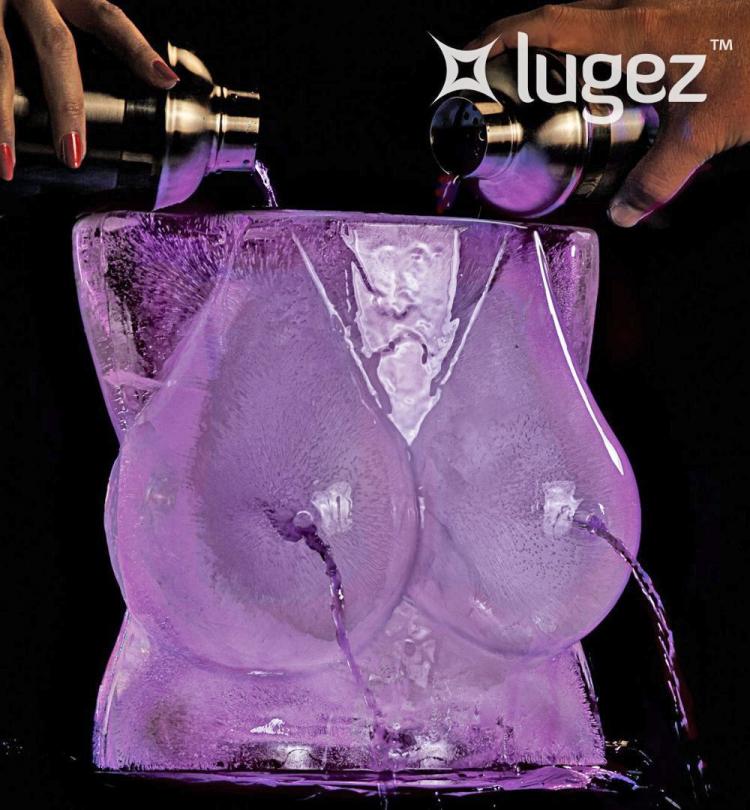 The same company offers LED lights that you can stick into the ice mold as you're freezing it to make the boobs glow and light up in the dark.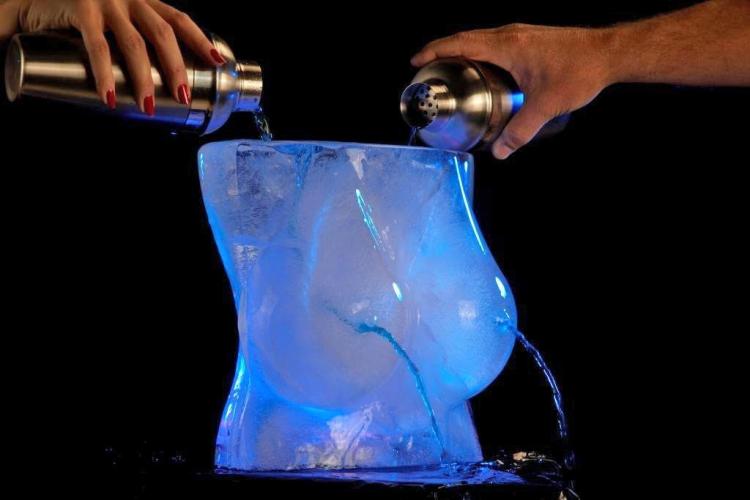 Check out the penis ice mold alcohol luge in action via the video below.
Penis Ice Mold Booze Shooter
Click here to get the Penis ice mold.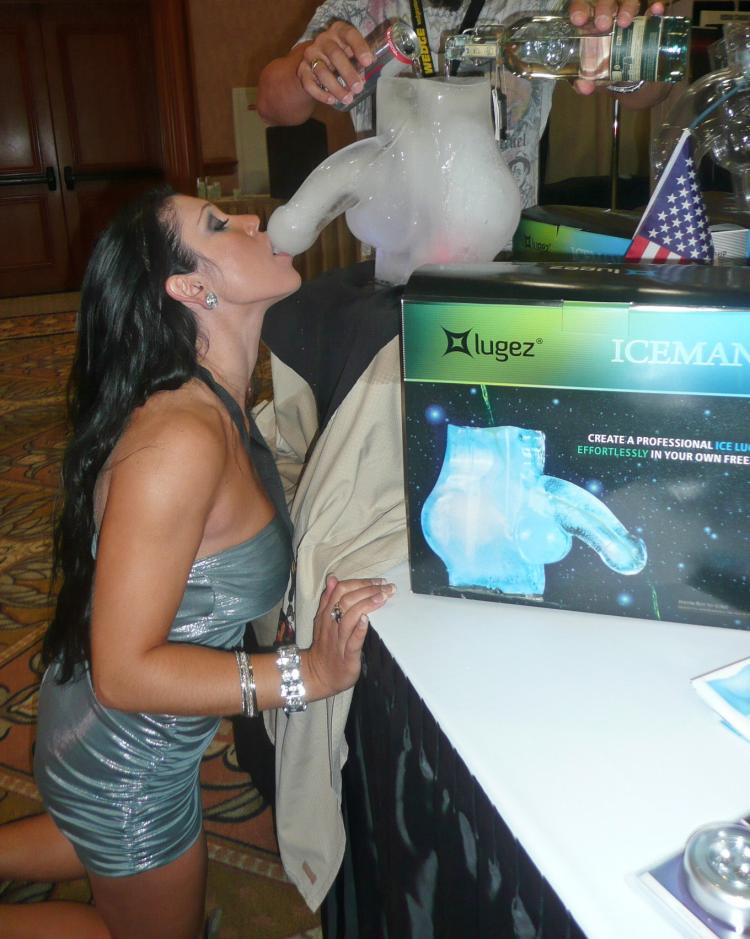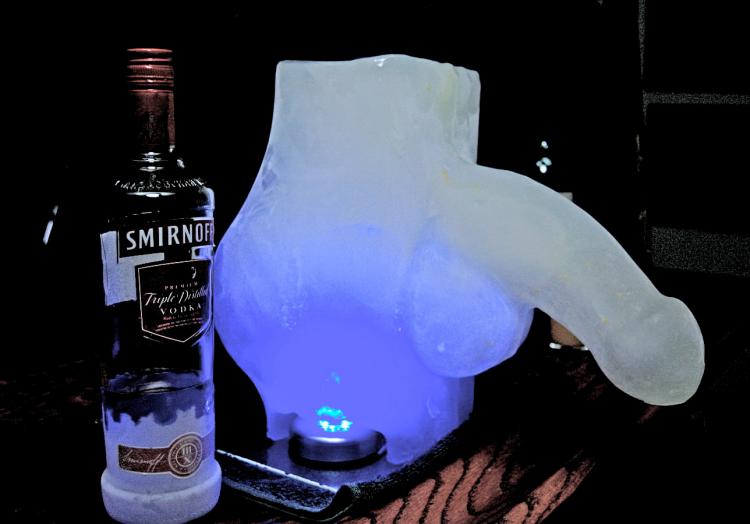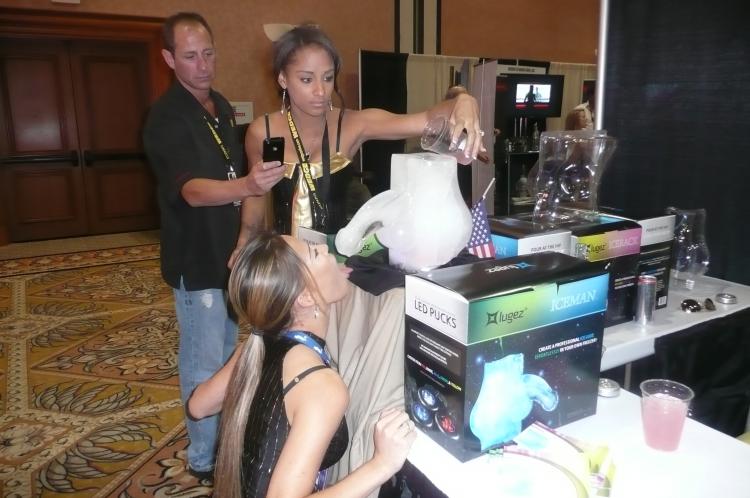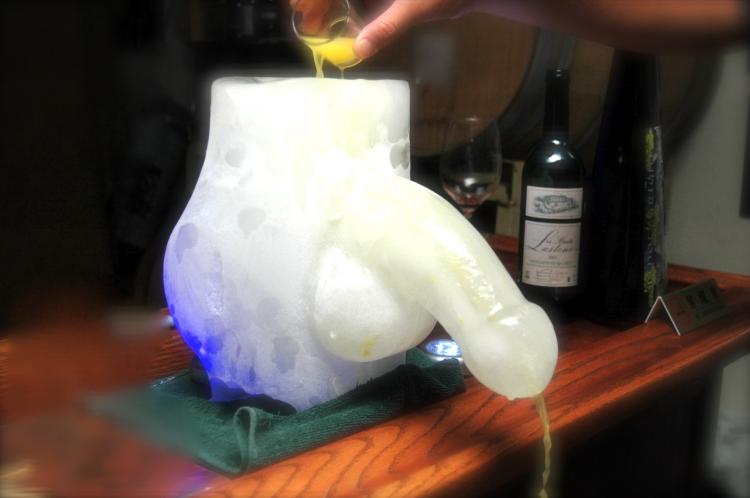 Subscribe To Our YouTube Channel