This Blanket Lift Bar Keeps Your Feet Cool While You Sleep
By Ryan on 11/22/2022 2:49 PM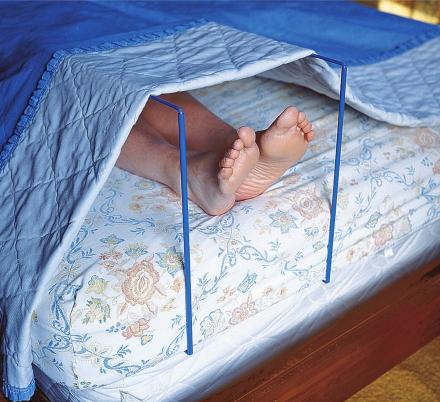 Do you get chili at night but your feet remain sweaty and hot? Well instead of doing the classic one foot outside of the covers tactic, you can now get a little blanket lift bar that'll keep your tootsies nice and cool while you sleep. It attaches right to your mattress and lets all of the cool air from your bedroom right the end of your blankets and sheets.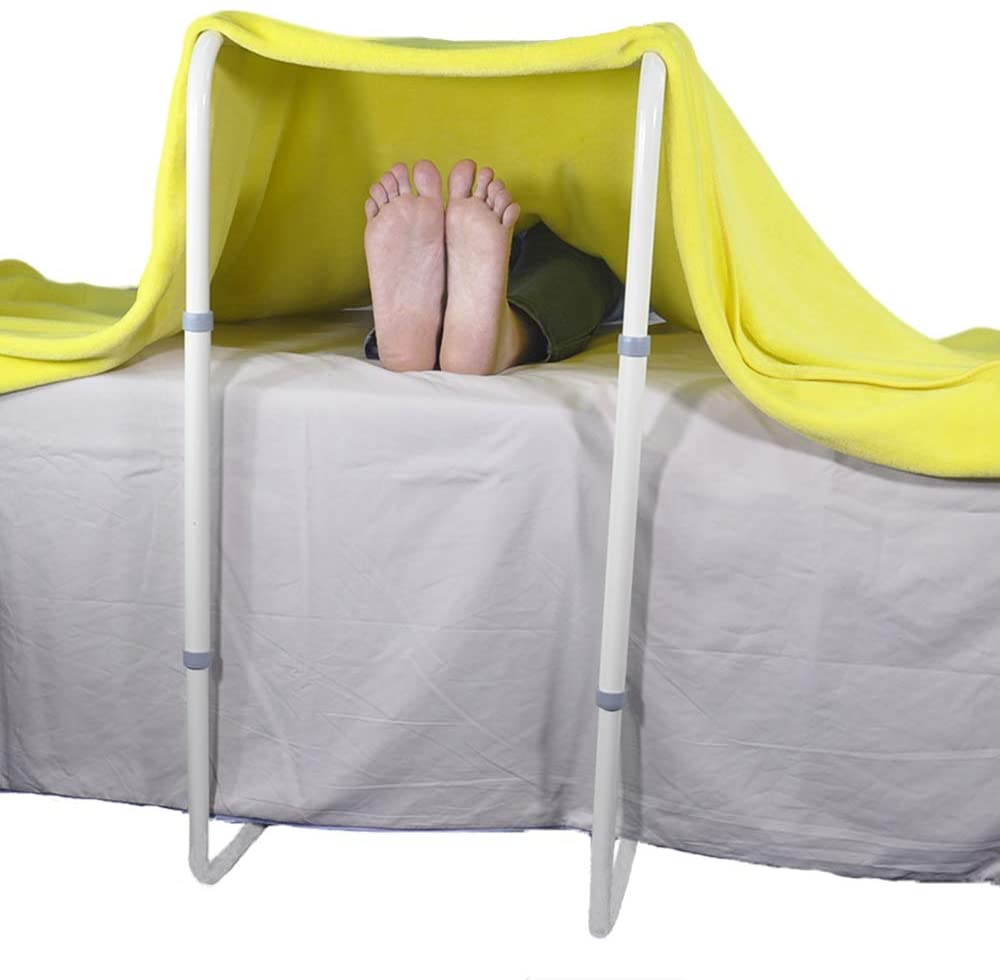 If you're a hot sleeper, especially in the feet, it may be time to look into a blanket lift bar for your bed!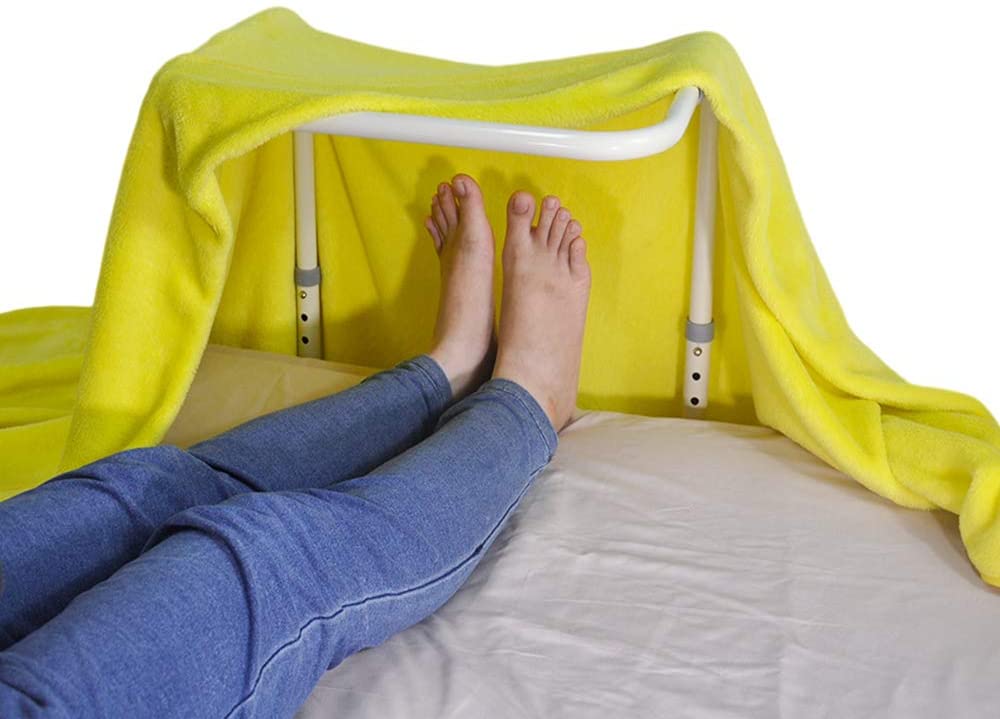 There's a few different version of the unique blanket lifting bar on both Amazon and Walmart, so you should probably see which one's best for you.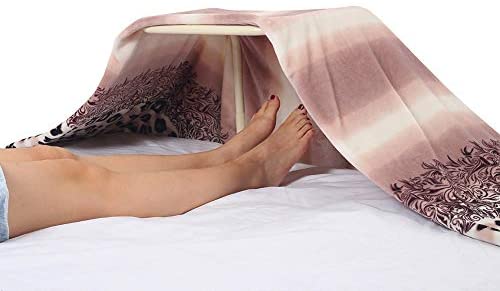 But most are made as a continuous bar that's shaped like a 'U' which tucks underneath your mattress, while you lay the end of your blanket atop the other end of the bar.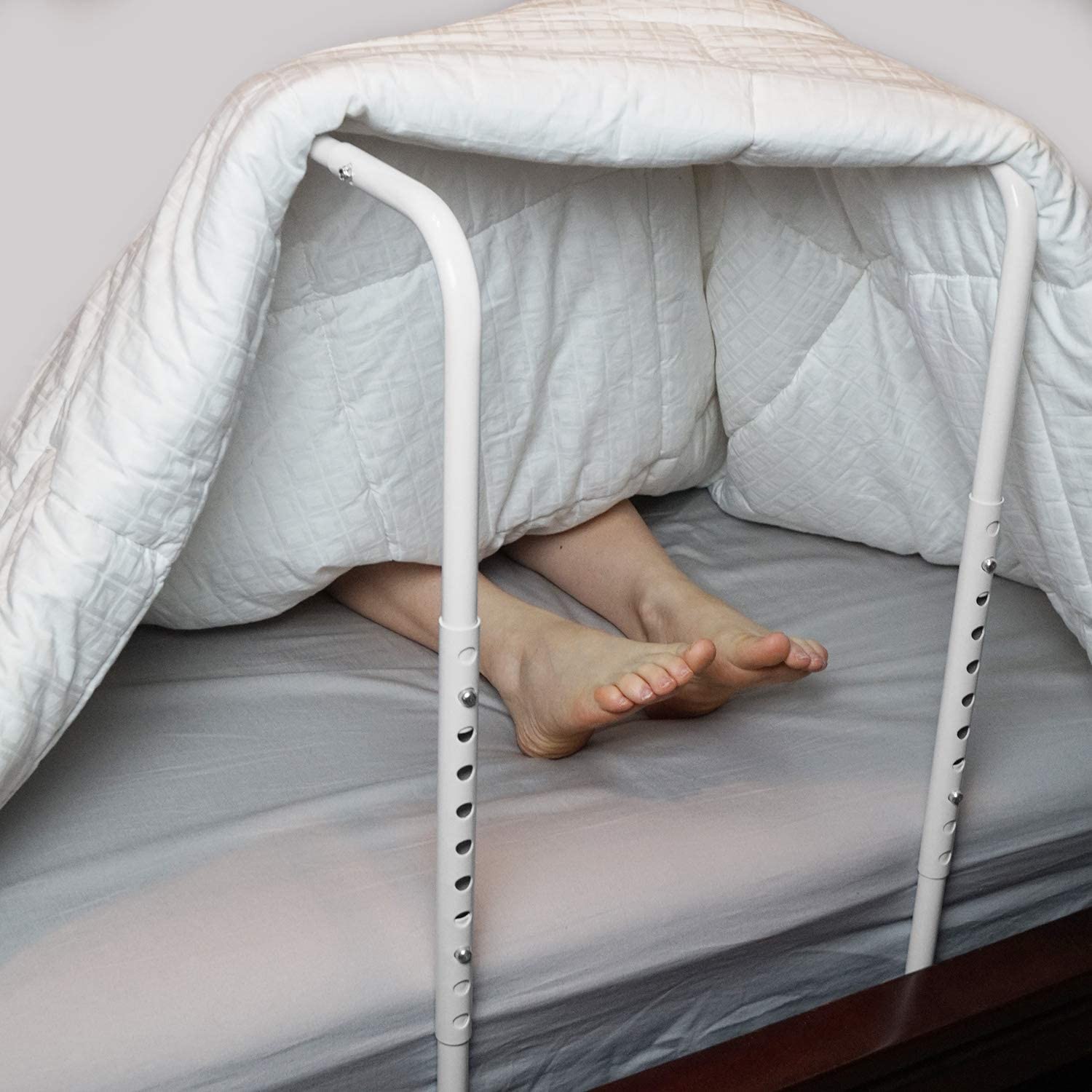 Not only great for keeping your feet cool while you sleep, but the blanket lift bar is also great for people with extra-sensitive feet such as people with diabetes and neuropathies, that would normally be disturbed or feel pain from the weight of the blanket on their feet.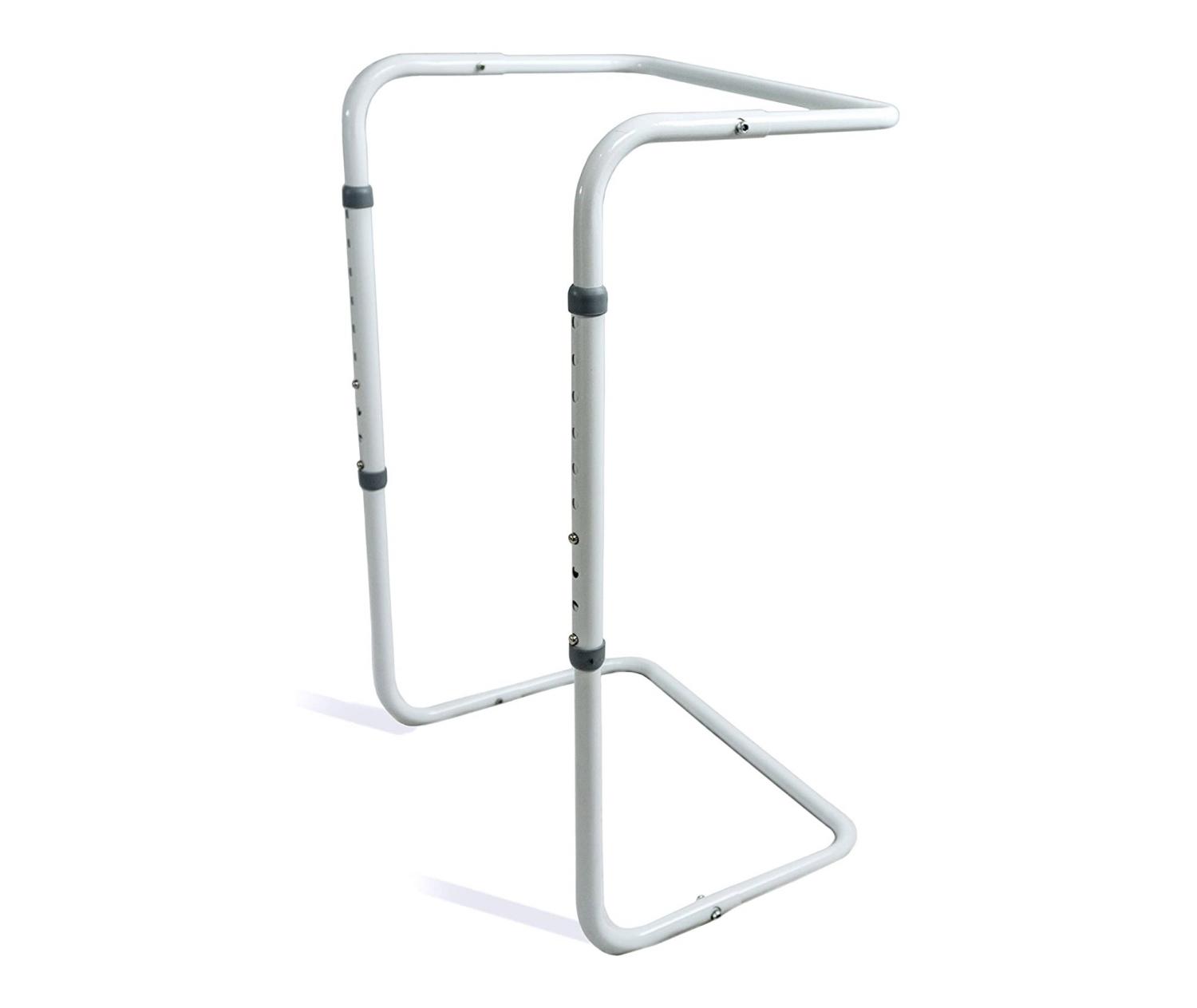 The blanket lift bar is made from metal, it measures 16 inches x 16 inches x 12 inches, and provides an open area under your blanket that measures around 30 inches x 16 inches x 12 inches.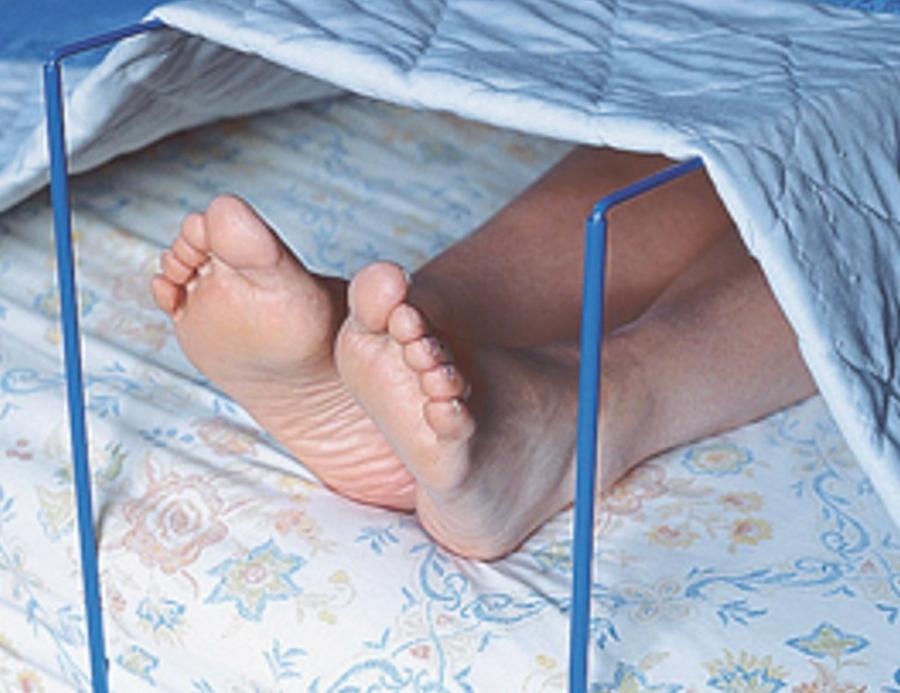 You can snag the blanket lift bar for your feet from Amazon for anywhere between 40-60 bucks depending on which version you select!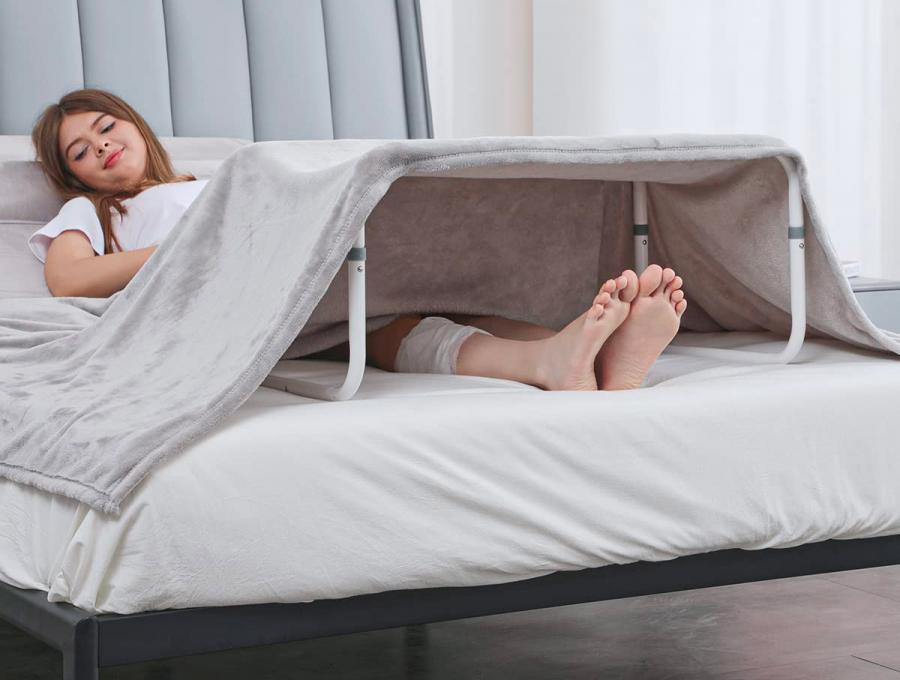 Source