The Black Ice SnowPark Scooter Is a Scooter For The Snow
By Ryan on 11/03/2015 5:00 AM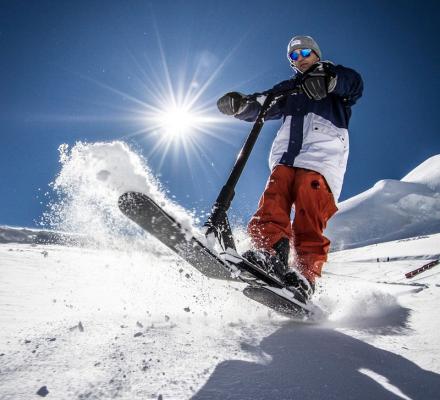 The Snowpark Scooter is essentially a non-motorized scooter for the snow, and is something of a hybrid between a snowboard, skis, and a land-based razor scooter. The Snow Scooter has two separate skis which are placed one in front of the other. With the front ski being the one that's connected to the handlebars that swivels back and forth to allow you to steer the scooter, and the back ski is where you stand. An ingenious new way to enjoy snow parks, the snow scooter has already proved itself worthy of being able to withstand incredible tricks like front-flips, back-flips, grinding, and pretty much anything you throw at it, which is viewable via the video below.
Made by Micro Kickboard, a company based out of Grand Rapids Michigan that makes unique scooters for kids and adults, the Black Ice SnowPark Scooter is their first snow based toy in their line, with other unique scooters including their luggage scooter, which is a piece of luggage that you can ride like a scooter, and their Pedalflow, which is a something of a mixture between a bicycle and a scooter.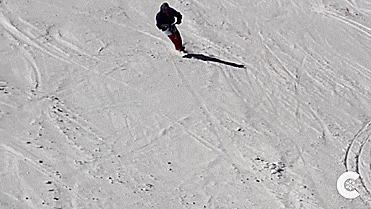 The snow scooter is made from a laminated wooden core and is wrapped in fiberglass, along with a wide one-piece aluminum handlebar. The scooter has a secure grip that you stand on to make sure you don't slip off when doing uber-rad tricks, is safe for ages 13 and up, and can hold up to 220 lbs of weight. The Snow Scooter's standing deck measures 14 inches long x 6 inches wide, and the handlebars measure 33 inches tall.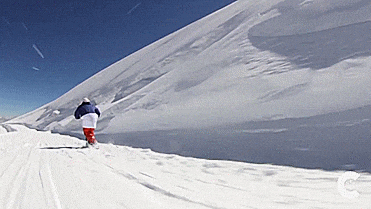 Also to note: since there are no bindings on the snow scooter you don't have to wear any special kind of boot, and can just wear regular hiking boots, snow boots, or soft snowboard boots.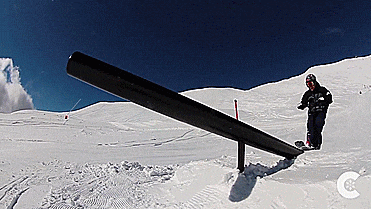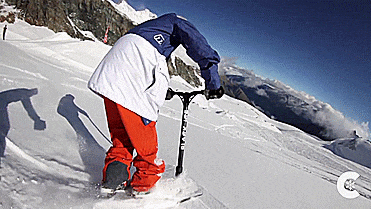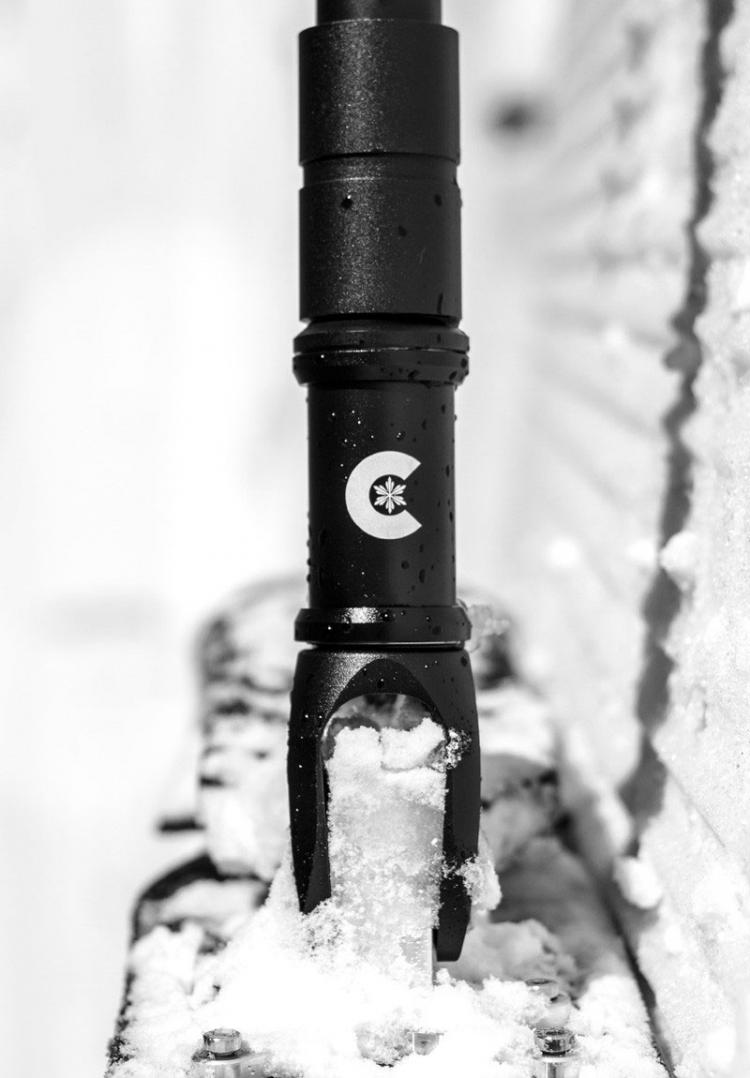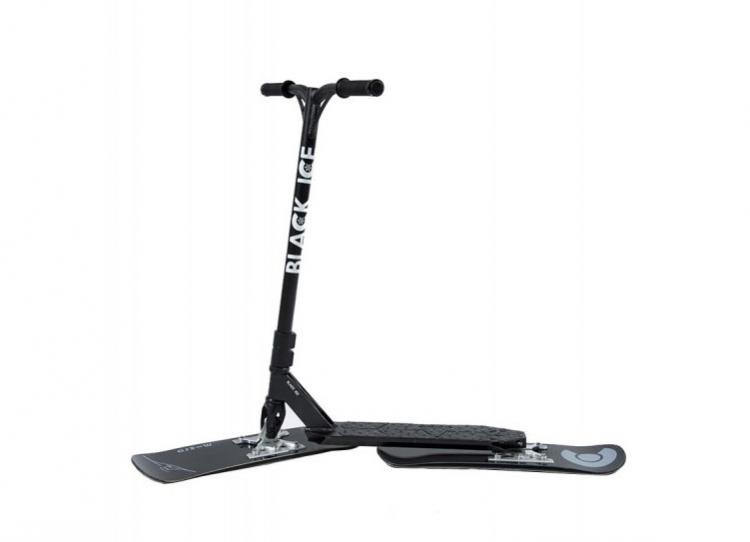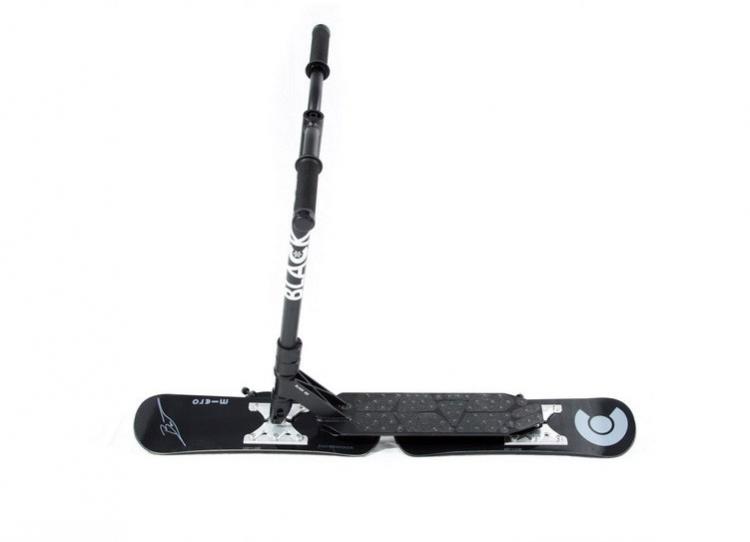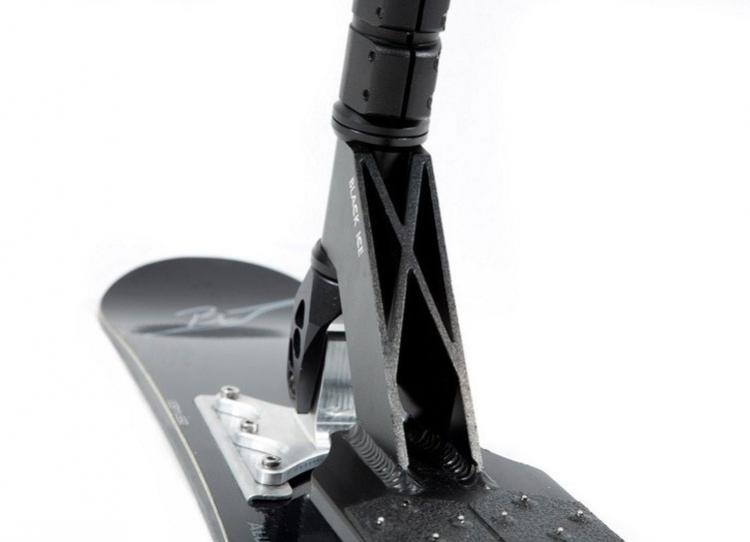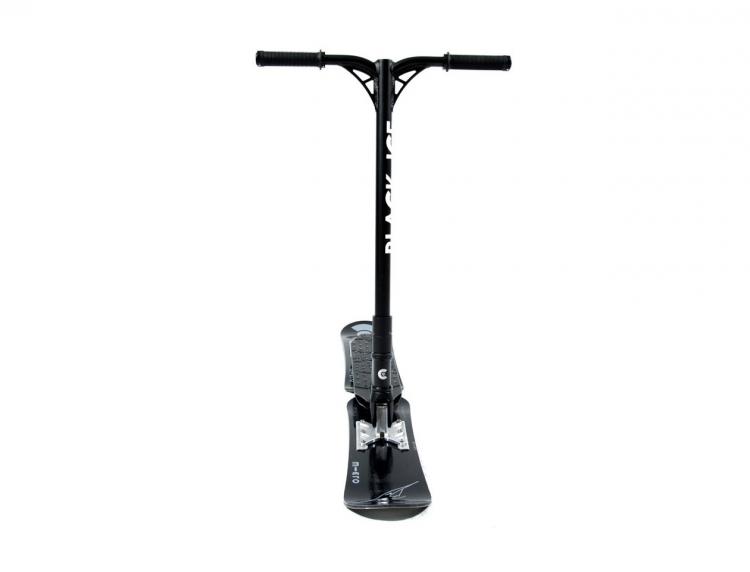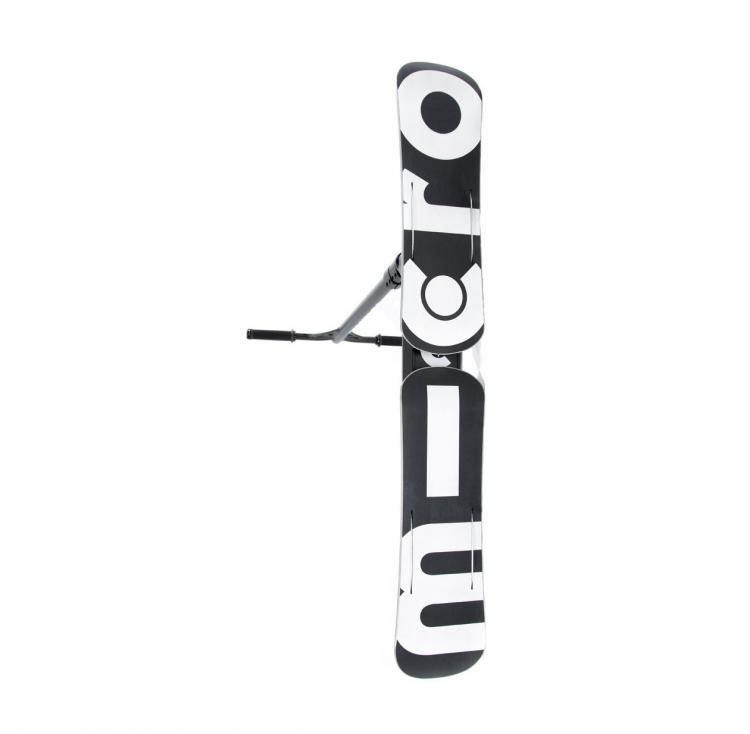 Subscribe To Our YouTube Channel