Bikini Babe Pool Float
Date Published: 06/15/2016 6:09 AM
Wouldn't you rather float on a hot babe's torso instead of some boring old pool float? Well lucky you, this pool float is indeed shaped just like a hot babe's torso, albeit, a very giant babe, which if she were real, she would probably measure around 10-12 feet tall. Best of all? Her breastal-area can act as a pillow for your head while you're laying down, and enjoying a cocktail in the pool. Need a muscular macho man pool float instead?
Too pathetic to find a girl to go to the beach with you? Look no further, you now have the best parts of some sort of large Amazonian women who loves SNOO-SNOO, and you'll be able to rub it in your loser-friends faces all day.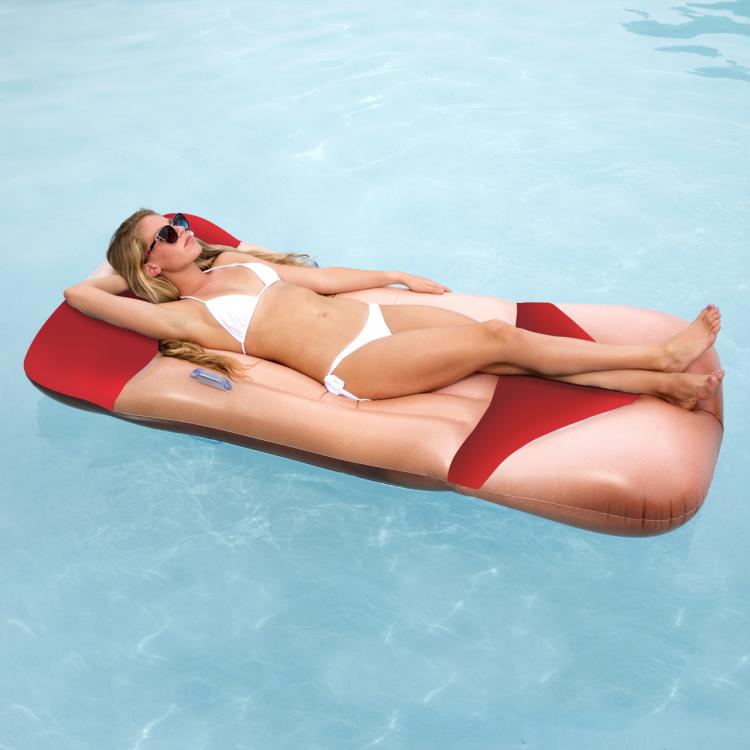 The hot babe pool float is made from .25 mm 10 gauge PVC vinyl, is able to accommodate up to 250 lbs of weight, features two handles on the sides for body surfing (literally), uses real-print technology that makes the float look extremely realistic, and measures 72 inches long x 35 inches wide.