The Coffee Brake Mug Is Made From a Bicycle Brake Handle
By Ryan on 03/17/2016 7:20 AM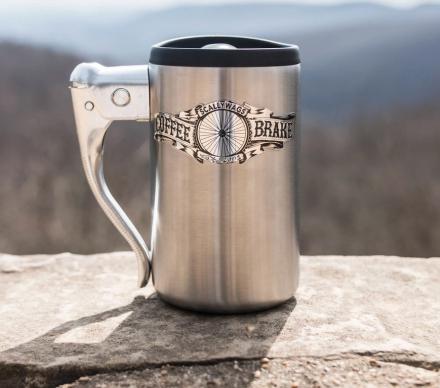 If there's anything that bikers love more than biking in the middle of the road in front of a line of traffic, it's showing to others that they love bicycling. This coffee mug, aptly named 'Coffee Brake', uses the lever from a bicycle hand brake as the handle for the mug. After the handle of his coffee mug broke off in a treacherous snowy accident in the wasteland state of Minnesota, Ben Clark, the creator of the coffee brake mug turned to his workshop where he attached an extra bicycle hand brake he had laying around to his broken mug. Once Ben continued to sell out of his newly created coffee brake mug over and over, and realized he had a hit. After refining the product over the years, meanwhile severely wearing down the fabric on his elbows, the product became ready for mass production.
The coffee brake bicycle mug is made from 18/8 stainless steel, is BPA free, is double wall insulated to keep your beverage nice and toasty, and has a screw-on lid. The bicycle brake mug is able to hold up to 20 oz of liquid, is dishwasher safe, and measures 5.6 inches tall x 3.5 inches in diameter with an extra 1.9 inches added on for the bicycle brake handle.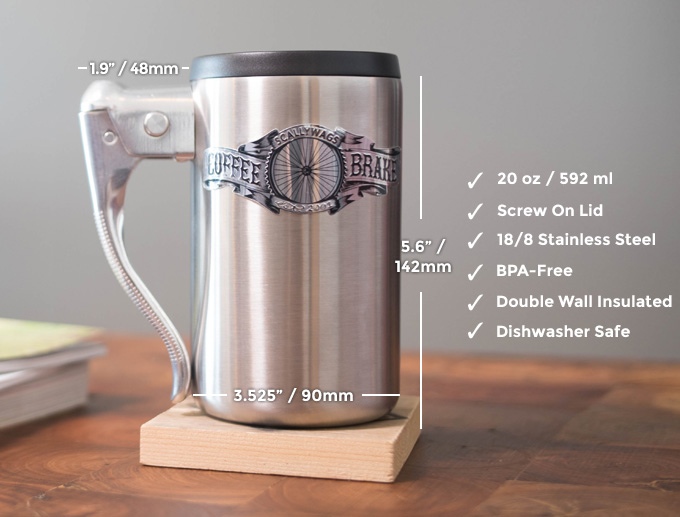 The coffee brake bike handle coffee mug is currently in a funding phase on Kickstarter with an estimated delivery date of July 2016, so go reserve yours now, or get more information on their website, and be sure to check out the mug in action via the video below.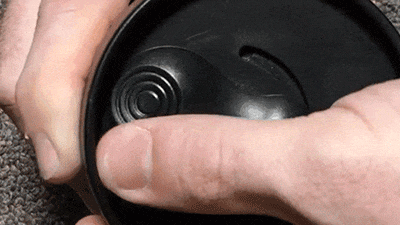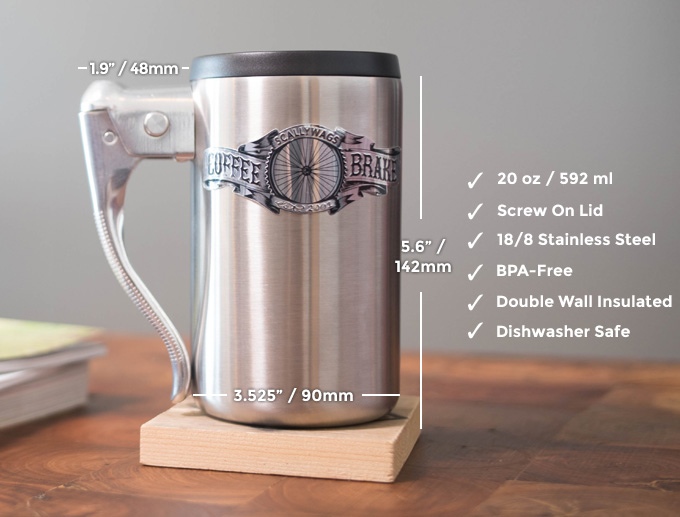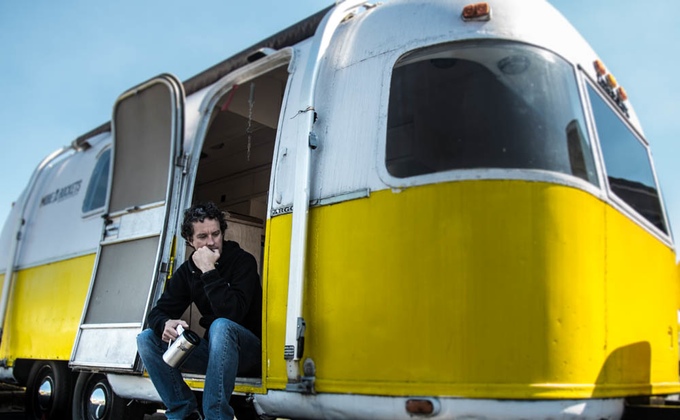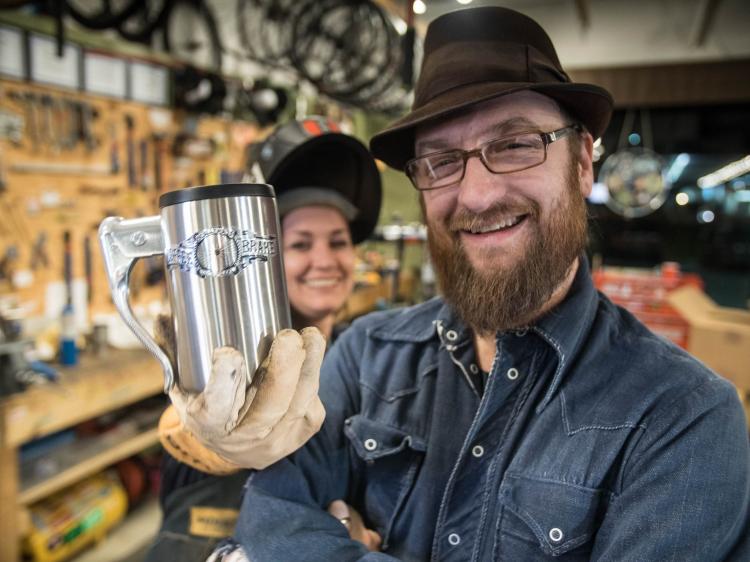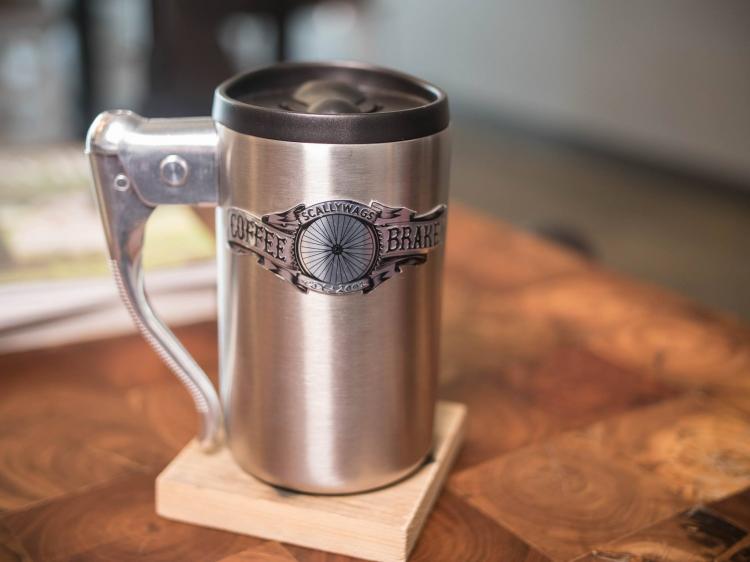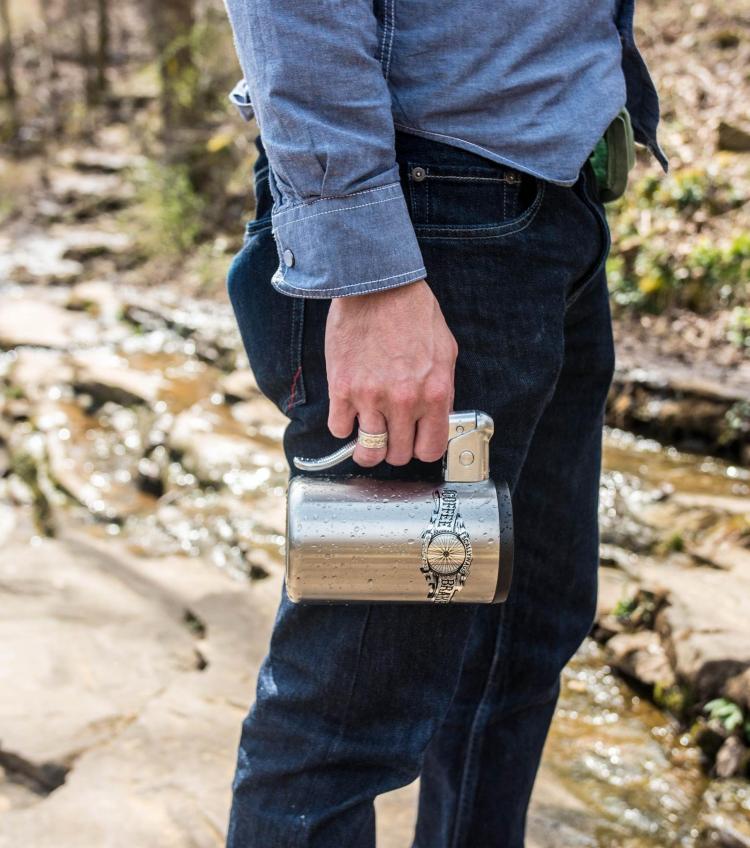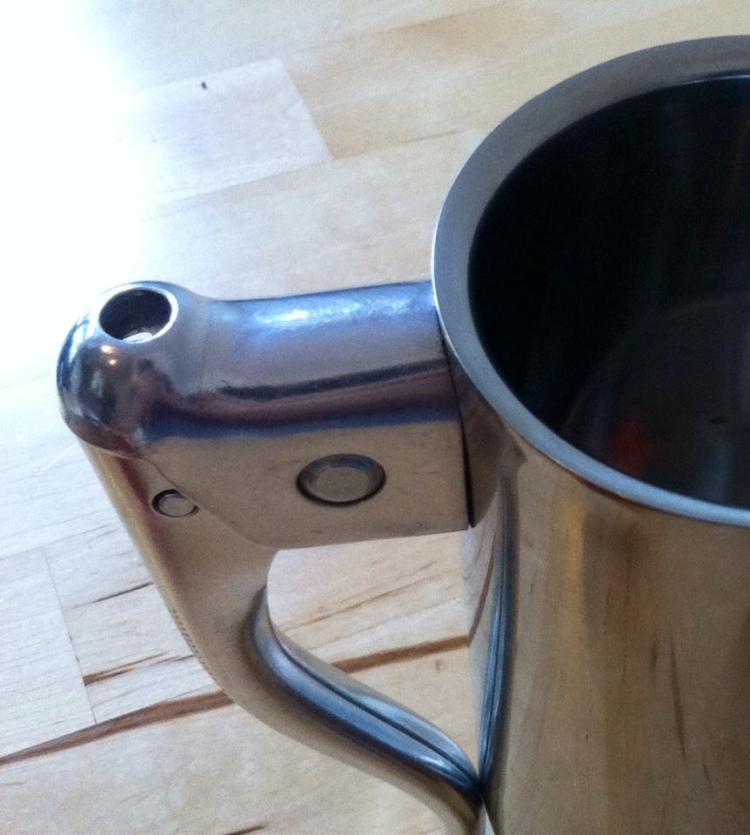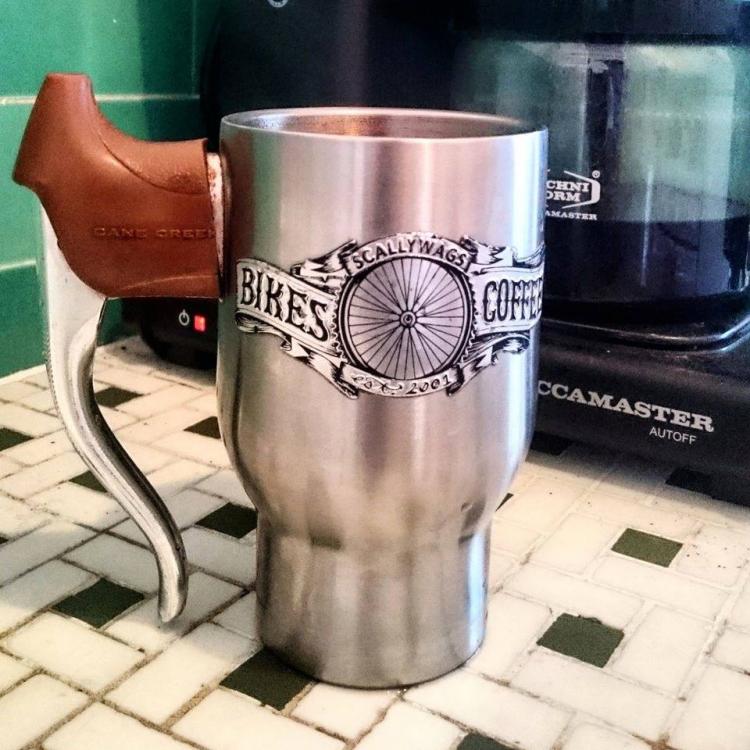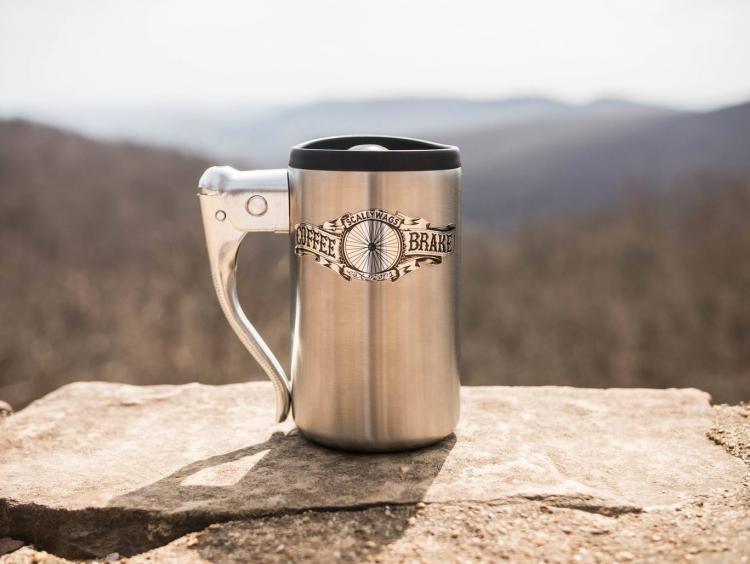 Subscribe To Our YouTube Channel