This Big Red Button Attaches To Your Computer To Release Stress at Work
By Ryan on 08/11/2015 6:31 AM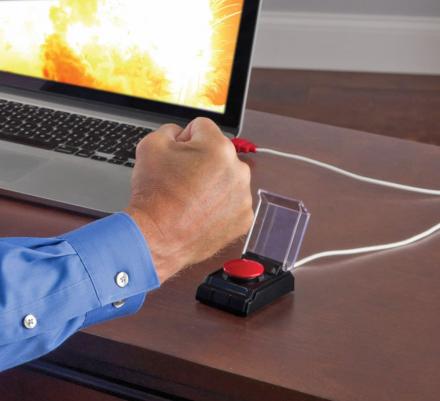 The 'Computer Sanity System' as so it's called is a big red emergency button that attaches to your computer that can run various tasks when pressed. The button can be set to have 5 different responses when pressed, including launching a working spreadsheet onto your screen for when your nosy manager walks by, displaying a picture of your sworn office enemy on the screen and watch as he gets beat-up, an explosion is displayed on screen for when you've just had enough and want to watch things burn, a website of your choosing is launched to your browser for when it's break time (odditymall.com?), or you can have it force you to take a break which strongly urges you to get up and walk around.
There's something ever-so satisfying about pressing a big red button that's placed under a shield that you need to lift up in order to press. Kind of like using a red phone that only has 1 button on it, similar to what the president presumably uses... It just makes you feel important.
No longer will you have to imagine your boss getting pummeled into oblivion after he yells at you, no longer will you need to open up an excel document quickly from the start menu as you hear footsteps approaching, no longer will you need to light your computer on fire when you're stressed out to the max at work, simply press the button to your selected task and you will feel instant relief from your work stress.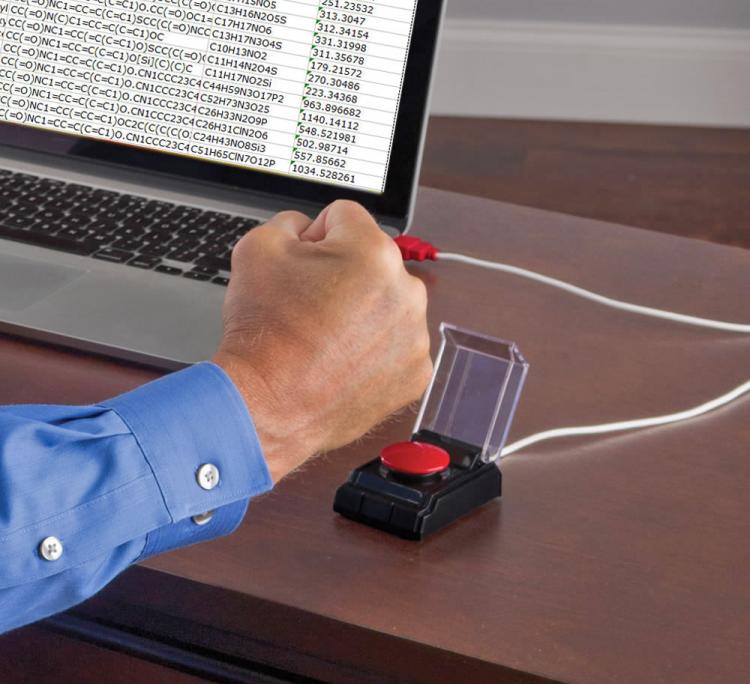 The big red emergency office button will work on Windows computers only running Windows 8, 7, Vista, or XP, is plugged into your computer using a USB cord, a small plastic shield needs to be lifted before pressing the button, and the device measures 2.9 inches x 2.1 inches x 1.4 inches.