Junk In The Trunk Bean Bag Onesie
By Ryan on 04/02/2019 1:30 PM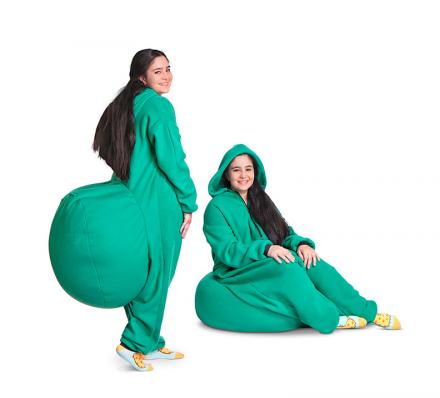 Much like Hank Hill, I envy the big-bootied people. Not because of anything about how it looks, but the pure functionality of it. Not only does a large caboose give better support on your back, but it must be so much more comfortable to just sit down anywhere without having to worry about the amount of padding that seating area has. For those without a large booty, you can now comfortably plop down anywhere while wearing one of these amazing junk in the trunk bean bag onesies.
The bean bag onesie literally attaches a bean bag chair to your butt. This way as you walk around, you'll always have a bean bag right behind you to create a comfortable chair no matter where you are. No more couch space? Just put on the bean bag onesie and sit down anywhere while probably being more comfortable than the people on the couch.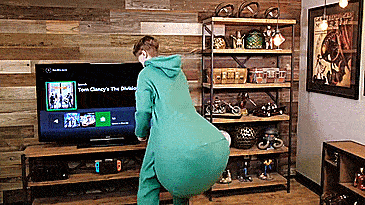 Waiting in line at the DMV for too long? Good thing you wore your junk in the trunk bean bag onesie. Not only great for sitting, but you can now one-up all the Instagram models that claim they have the greatest butt. Do a little dance or maybe a little twerk to show that your derrière is superior to theirs.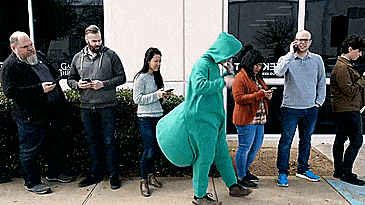 The junk in the trunk bean bag onesie comes in one Gumby green color, and is made from cotton, and filled with cotton and polyester fiber mix and polystyrene balls. Though this is actually an April Fool's joke from ThinkGeek. I'd be willing to make a wager that this product comes into existence quite soon, as it just makes sense.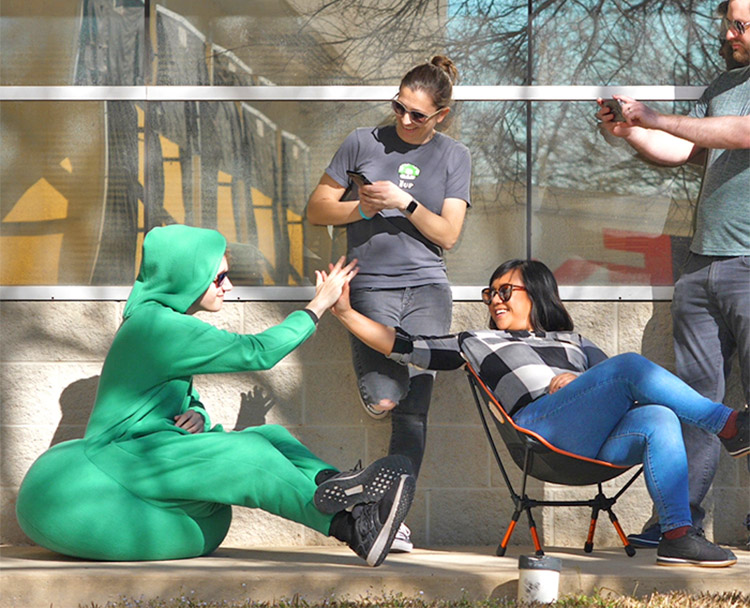 Check out the bean bag butt jumpsuit in action via the video below.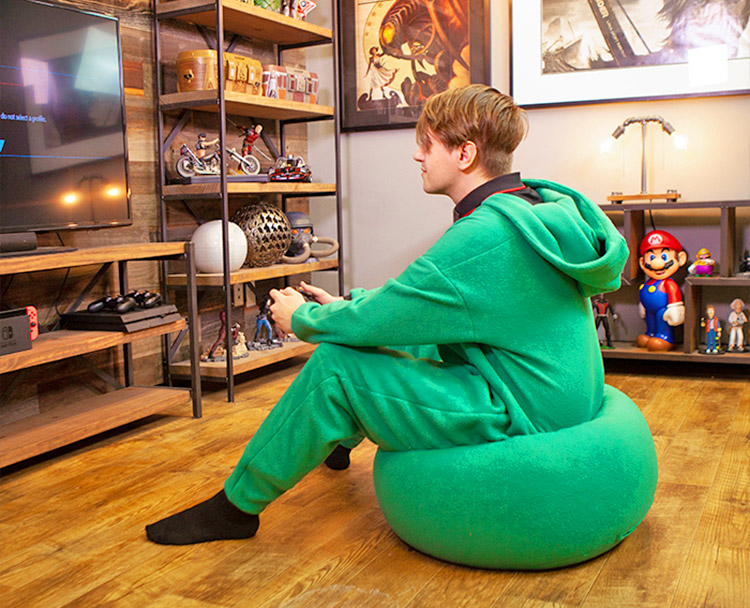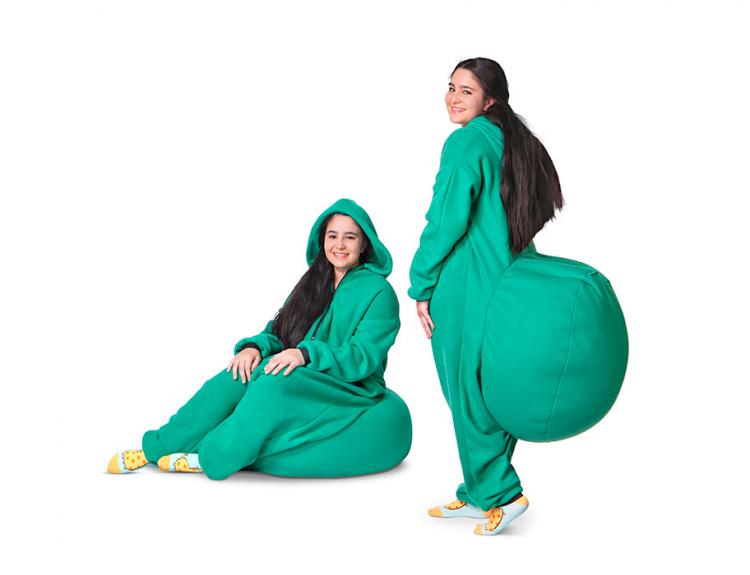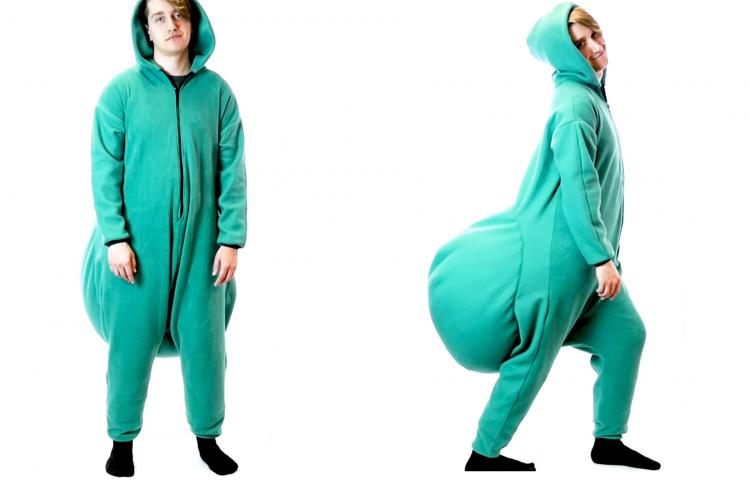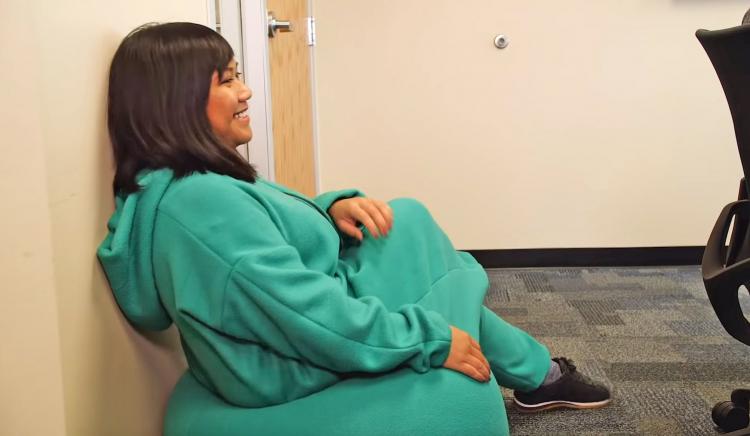 Subscribe To Our YouTube Channel