Bicycle Shaped 10-in-1 Multi-Tool
By Ryan on 10/16/2017 2:14 PM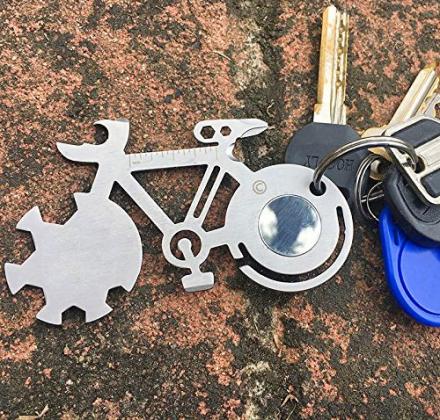 Multi-tools can come in all shapes and sizes, but for bicycle lovers, there's no better multi-tool than this Bicycle Shaped 10 in 1 Multi-tool. You can use it to fix your bike of course and all kinds of other things. This cute 10-in-1 tool card is shaped like a bicycle and has 10 tools that offer a variety of uses.
The bicycle multi-tool is filled with a plethora of useful tools including wrenches, a flat screwdriver, a Phillips screwdriver, a can opener, a bottle opener, a ruler, and more. Plus when you're bored at work you can take it out of your pocket and play with it on your desk, pretending it's a real mini bike.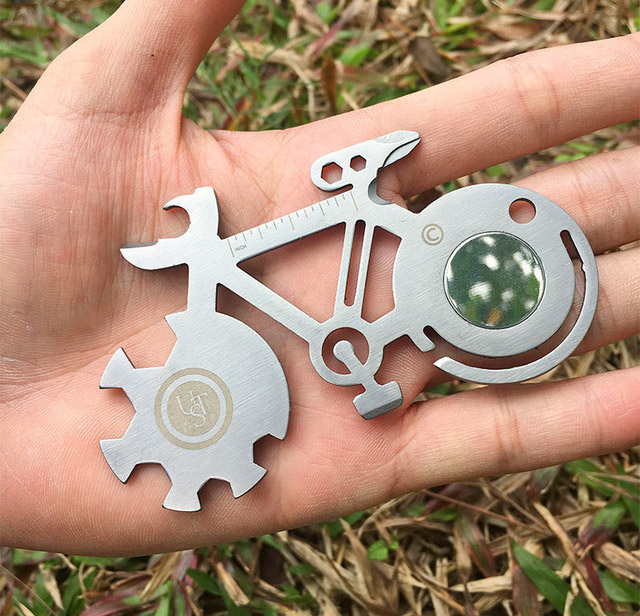 In reality, I would consider the fact that it's an actual bicycle that you can play with might make it have 11 tools! It makes a great gift for bicycle fans, whether it's their birthday or stuck in a stocking at Christmas time. It's a unique gift that is handy and those are always the best gifts.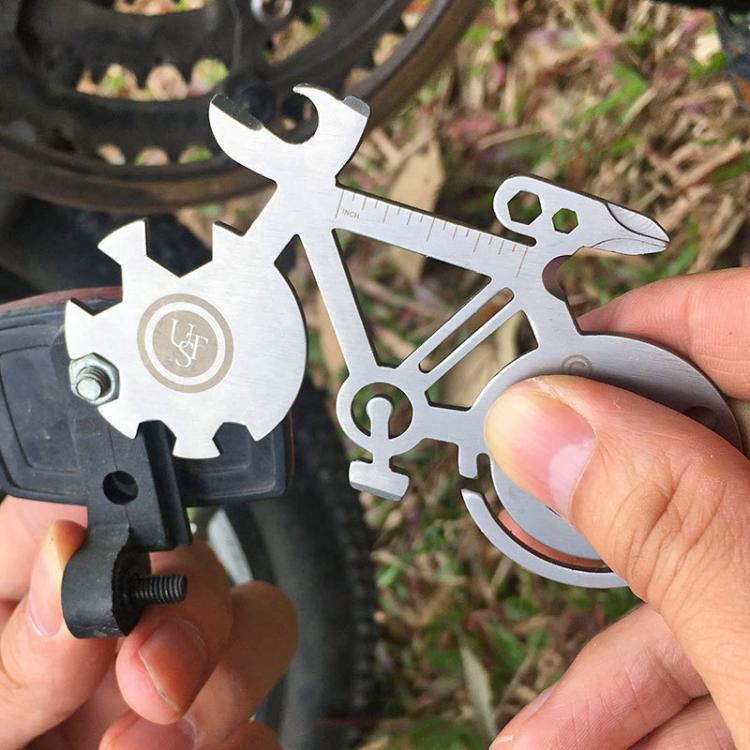 If you collect multi-tools you'll most certainly want this one in your collection. It's great for fixing things around the house, your bike, camping and more. It also makes a great key-chain. When you carry a multi-tool you're always ready for anything. Never leave home without one. Unless of course you're leaving home to buy one.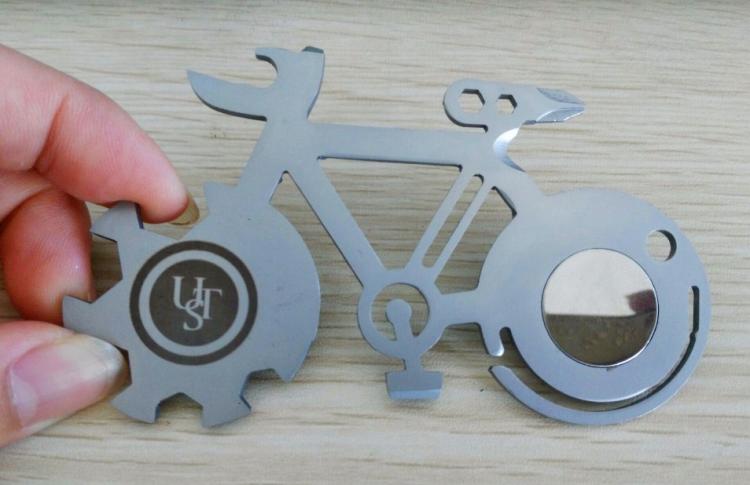 A perfect gift idea for camping lovers, survival enthusiasts, or just as an easy stocking stuffer, the bicycle shaped multi-tool contains 10 different tools (including a mirror), are made from solid metal, has a hole on it to easily attach it as a key-chain, and measures 3.7 inches long x 2.2 inches tall x 0.3 inches thick.