There's a Bicycle Shaped Pizza Cutter That Exists, For When You Need To Carbo Load
By Ryan on 03/14/2021 7:55 PM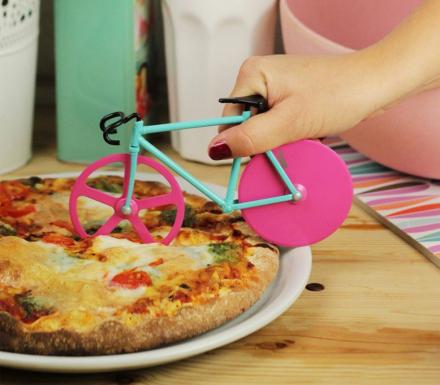 Cutting pizza now-a-days is not about efficiency anymore, it's about flair! I'd rather take 10 minutes to cut my pizza while looking totally awesome, rather than slicing up my 'za in mere seconds. This unique bicycle shaped pizza cutter will surely help hipsterize your pizza cutting experience, and will of course make the whole experience a lot more fun.

Versions: Bicycle | Motorcycle
This Bicycle Pizza Cutter is a replica of a fixed-gear bike (or fixie bike), it features two sharp cutting discs (the wheels), and have a bunch of different styles and colors to choose from depending on your bicycle style preferences. There's even a motorcycle pizza cutter that also exists, for those that like to get places faster (though it probably cuts pizza at the same speed).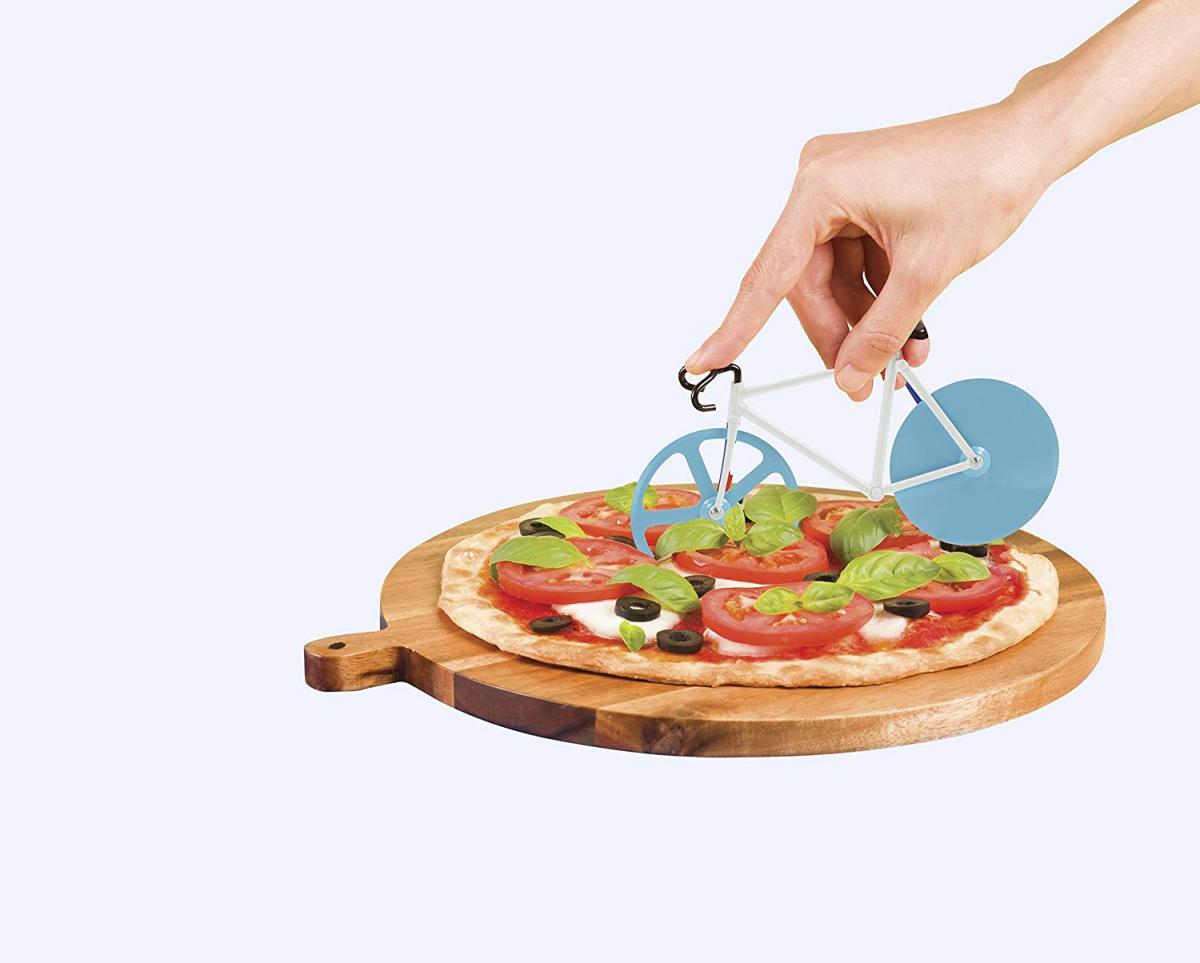 The bicycle shaped pizza cutter even comes with a handy little stand that lets the bicycle sit upright when not in use. This way you can place it on a counter or table to act as a decoration piece when your not slicing up your pizza. That it won't get your counter all dirty when you set it back down after slicing your pizza.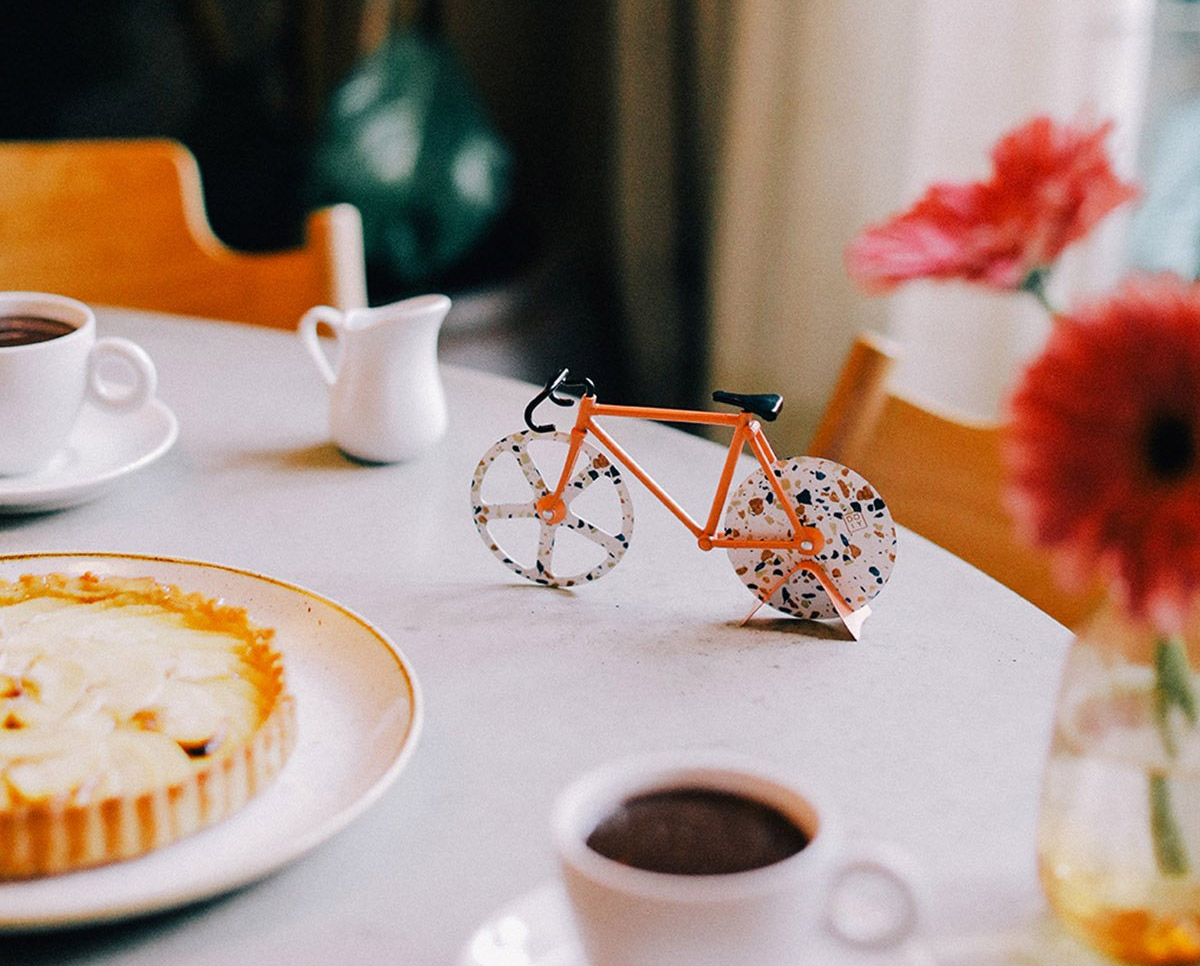 I'm not sure how much pizza bicycle enthusiasts eat, but it can't be much, as they seem like pretty fit people. But if you're looking for one more utensil to cram into your kitchen drawer so that it gets stuck every-time you try to open it, this bike pizza cutter might be for you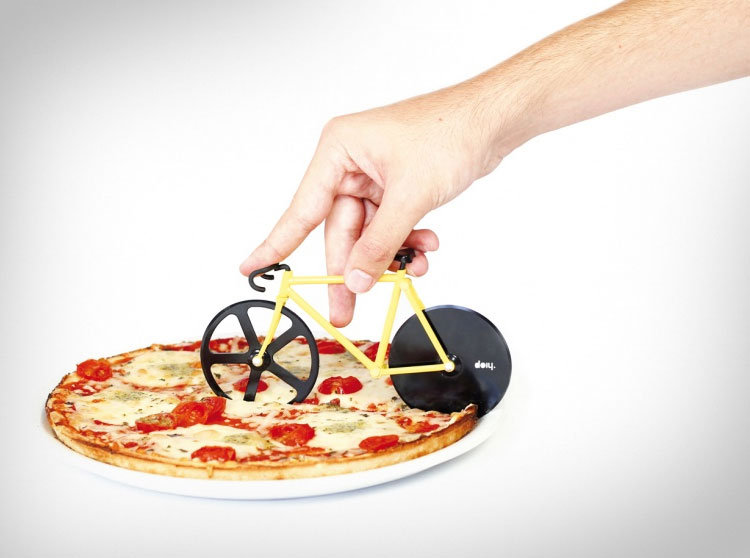 Check out the bicycle shaped pizza cutter in action via the video below.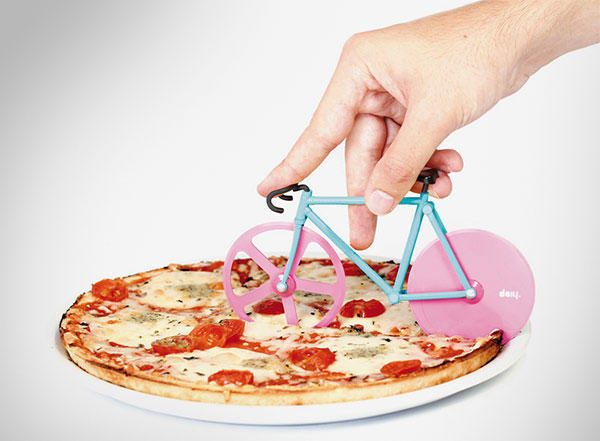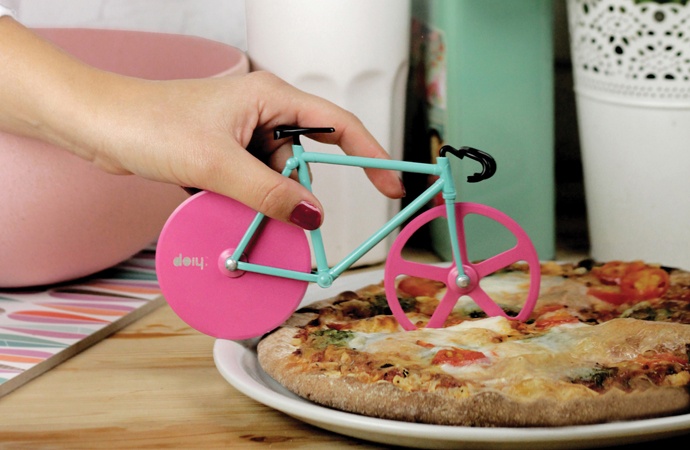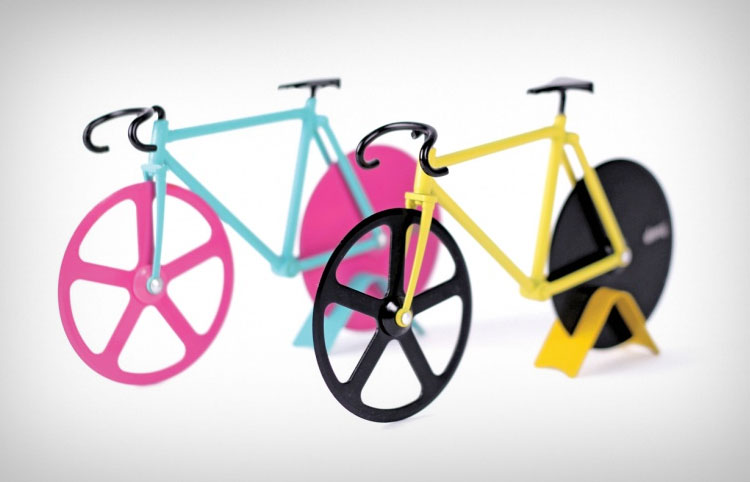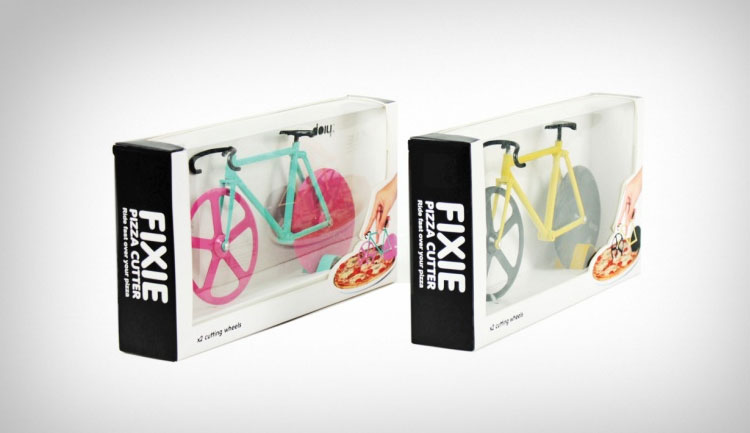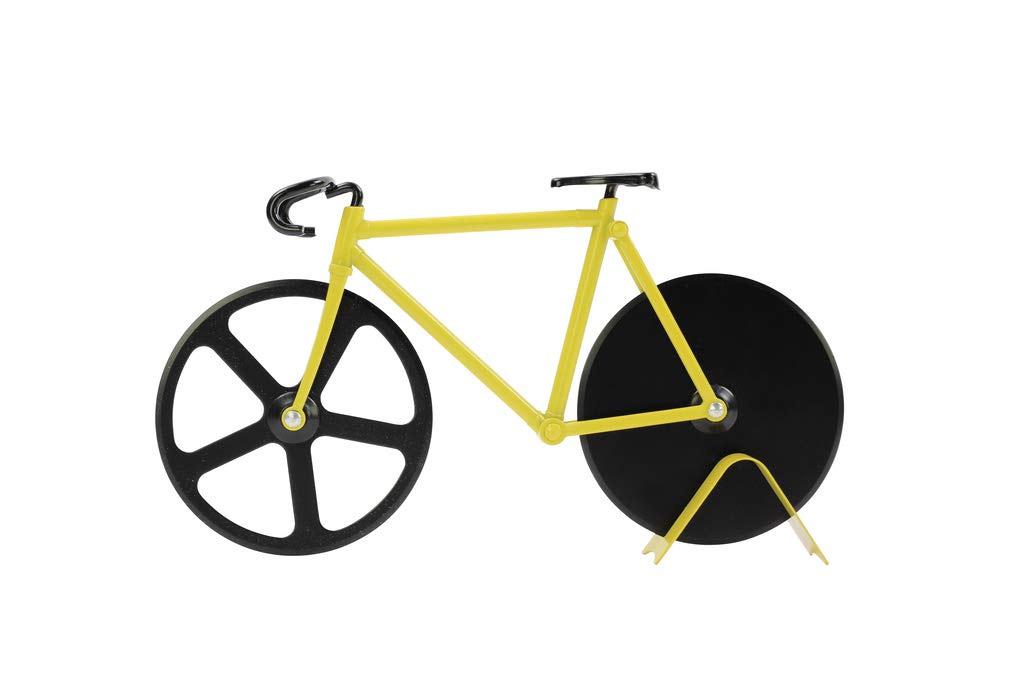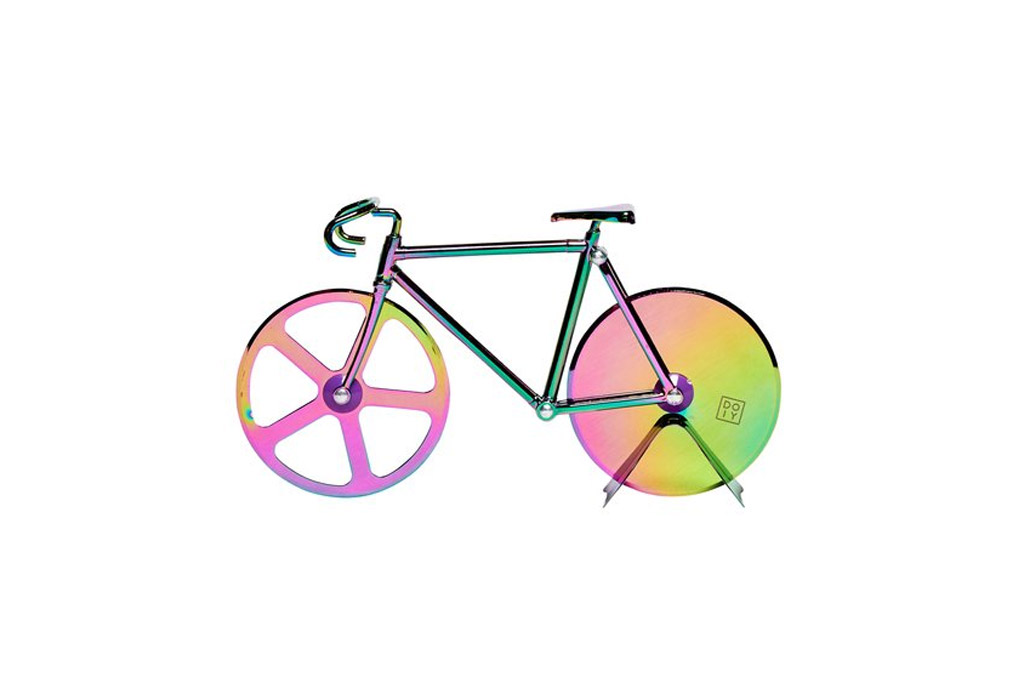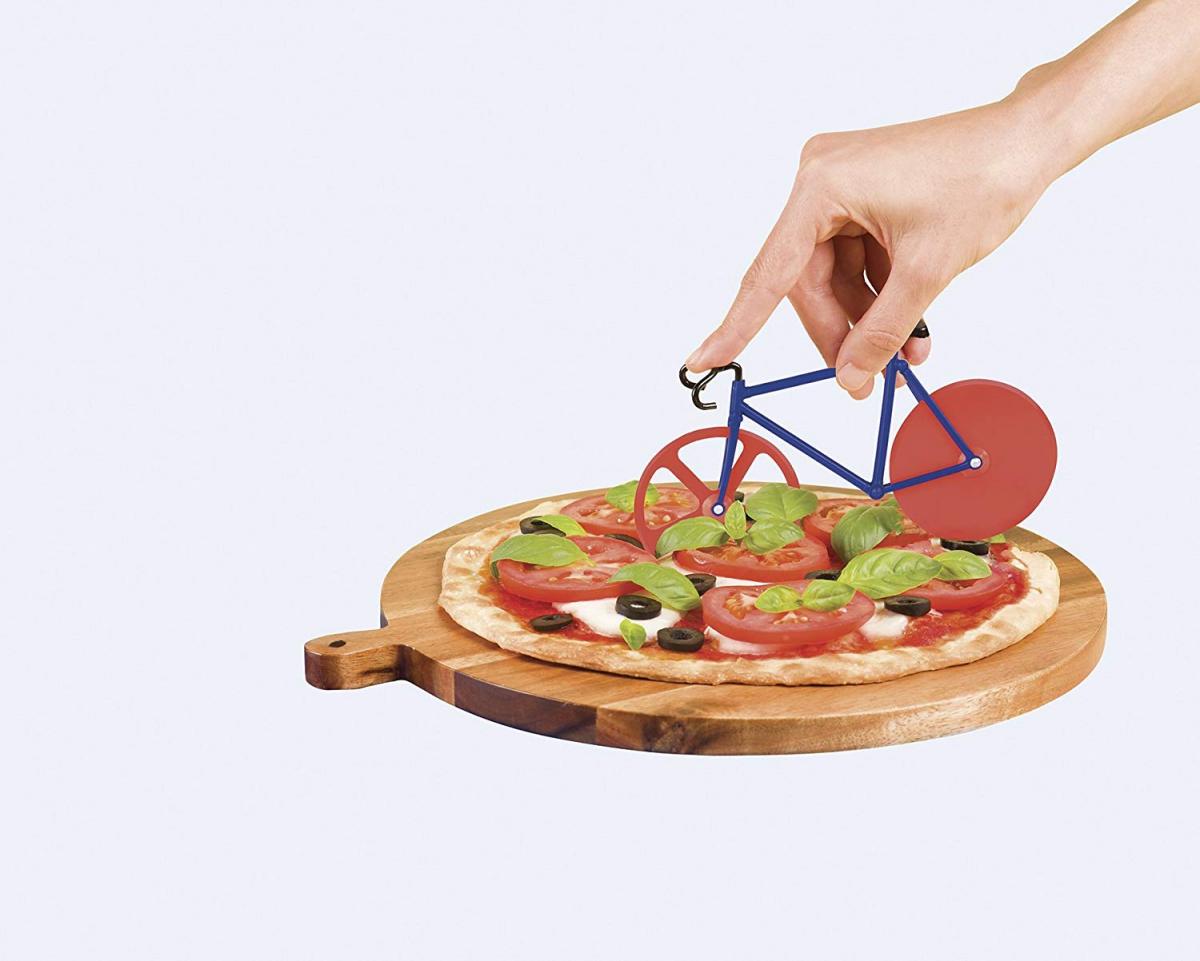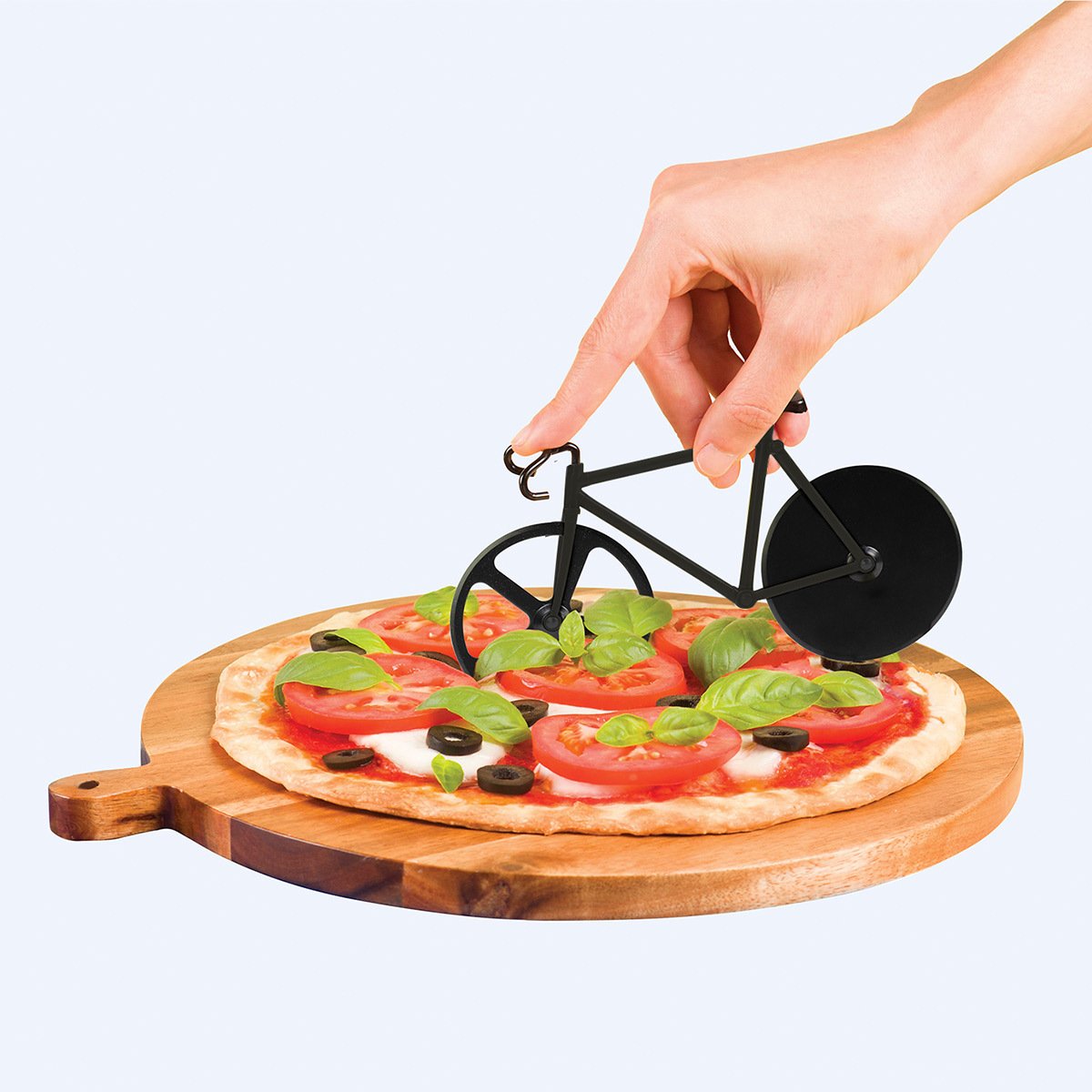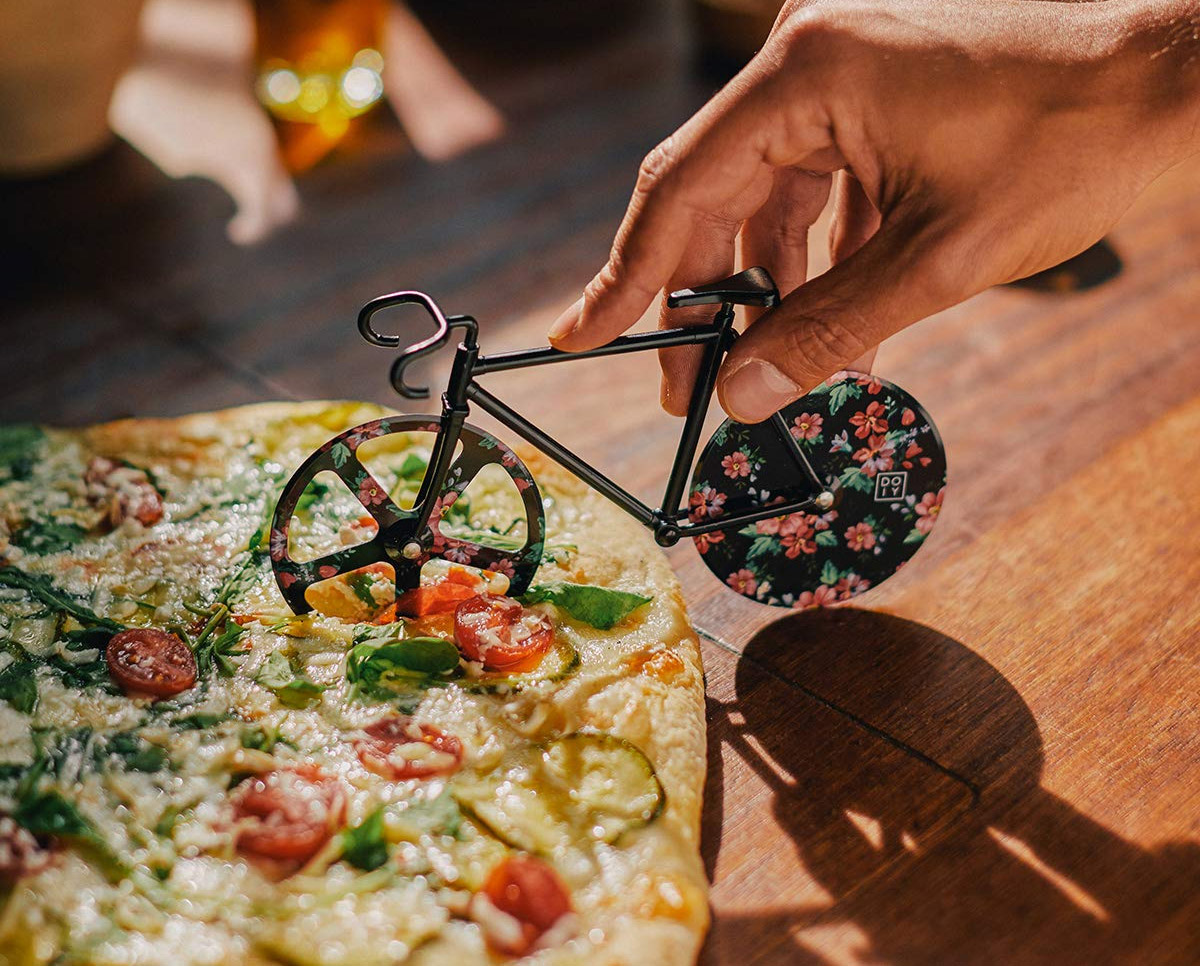 Subscribe To Our YouTube Channel