We Found 11 Genius Robots That'll Do Your Chores For You
By Ryan on 06/07/2019 3:05 PM (Updated: 06/12/2019 7:47 AM)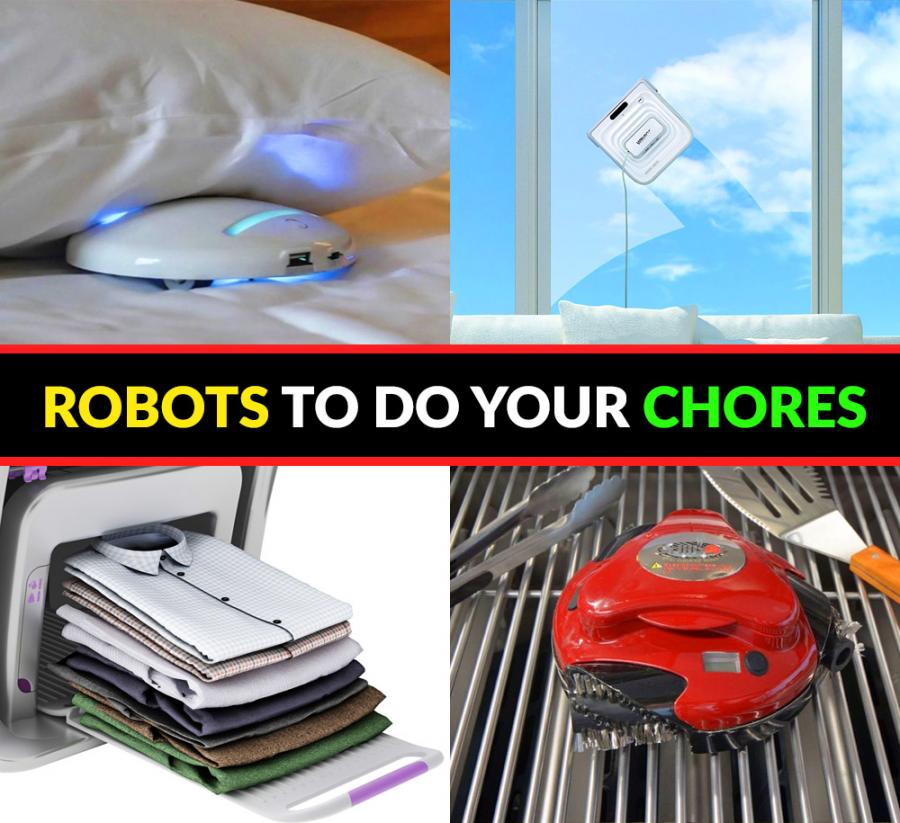 Gone are the days of ever having to do another chore around the house, at least that's what we one day hope to achieve. In the meantime, there are still some pretty awesome robots out there that'll help you get your cleaning and other household chores done lickety-split, with very little effort from you! Below is our list of the 11 most genius household robots that'll help you get your chores done.
Foldimate Automatic Clothes Folding Machine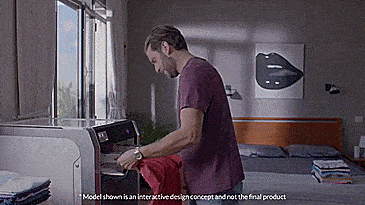 Folding laundry is probably one of the worst chores there is, and there's now a robot that'll do all that clothes folding for you. It's called Foldimate, and it's truly ahead of its time. It's able to fold a full washing machine's worth of clothes in just 4 minutes.

Get it here >>> | Find on Amazon
Grillbot: A Roomba-Like Grill Cleaning Robot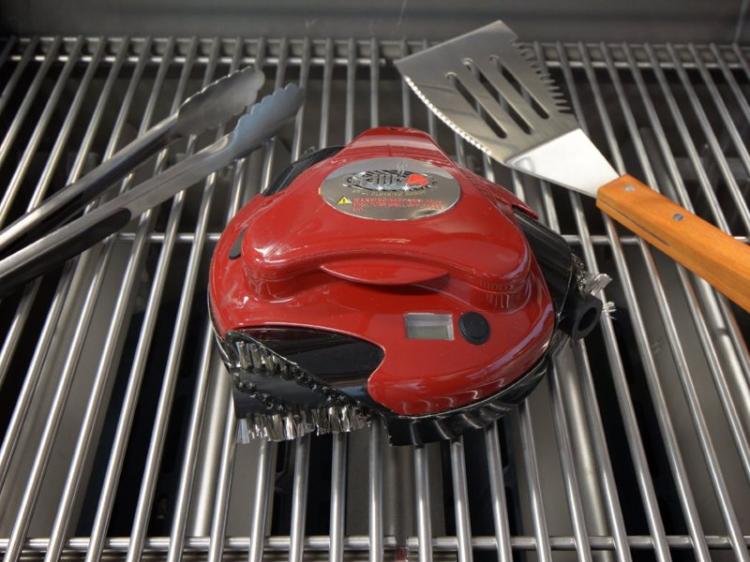 If you take a Roomba and place it on your grill, things will probably end badly for you. Luckily someone has made one specifically for cleaning your grill. It uses 3 rotating brushes and roams around your grill and cleans for however long you want it to go for. Consider that chore checked off your list.

Get it here >>>
Cleansebot: Tiny Bed Cleaning Robot Kills Bacteria In Bed-sheets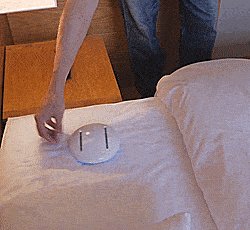 When traveling, you never know what might be lying in the bad, whether it's bacteria, dust mites, or whatever else might be hiding in there, this unique bed cleaning robot will make sure you sleep a little better. Whether you use it at home periodically or on your travels, it's small and light enough to practically take with you anywhere.

Get it here >>>
Winbot: A Robotic Window Cleaner That Works Like a Roomba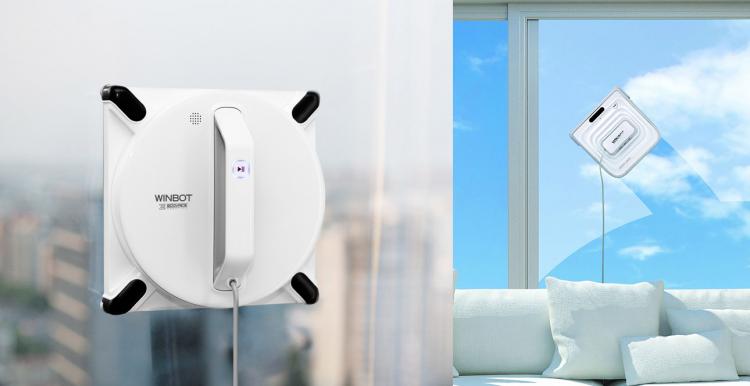 In reality there should be a Roomba for every type of cleaning, well, we're well on our way, and this window cleaning robot is clearly the future of cleaning. It sticks right to your window using a strong suction vacuum, and works its way around your entire window to clean it all on its own.

Get it here >>>
iRobot Looj: Gutter Cleaning Robot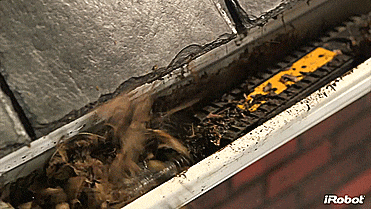 This brilliant robot will clean your gutters out for you so you can stop falling off that ladder every fall (no pun intended). Just place it in your gutters, and it'll slowly make its way towards the end while flinging all the debris in your gutters over the edge and onto the ground. It even has a remote that lets you control it manually.
The WORX Landroid Is a Robotic Lawn Mower (Like a Roomba For Your Grass)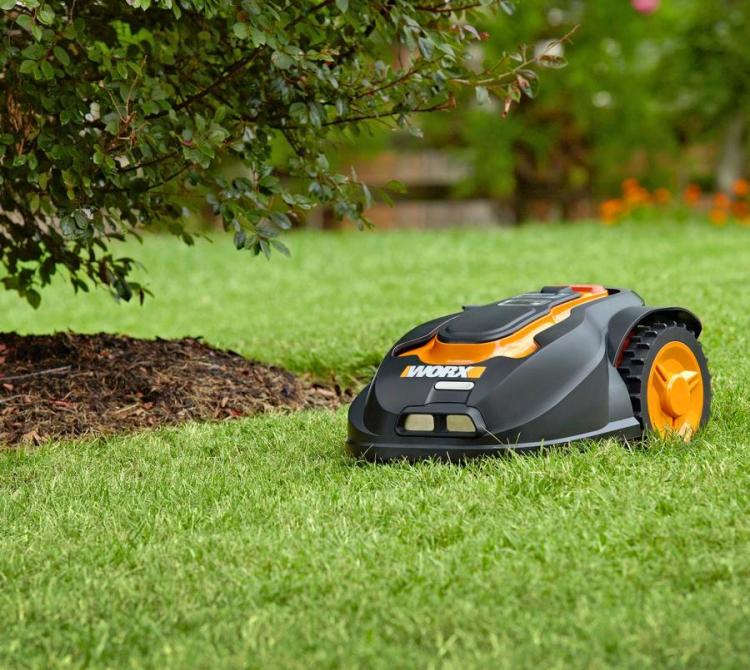 This Worx Landroid takes the technology and functionality of a Roomba, and essentially brings it outside, except instead of vacuuming up debris from your carpets, it cuts your grass. It'll work its way around obstacles, stay within set boundaries, and even charge its own battery when it's running low on charge. It's truly the future when you have robots in your home and outside of your home all doing your chores at the same time while you sip on a margarita by the pool.
MOAI: A Robotic Camera and Cleaner For Your Aquarium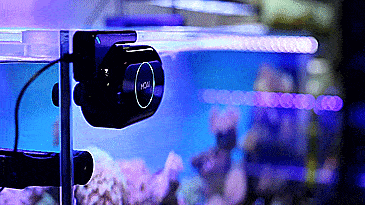 Is there really anything worse than having to clean an aquarium? The walls are slimy, having to drain the water... ugh... Well, if you haven't guessed by now, yes, there's a robot that'll do that chore for you as well. It's called Moai, and it not only will roam around the walls of your aquarium and give them a good clean (on both sides of the glass), but it also has a camera on it that lets you tune in to on your phone so you can watch your fish while you're away.
Get it here >>> | Find on Amazon
iRobot Braava Jet: A Roomba-Like Robot That Will Mop Your Hard Floors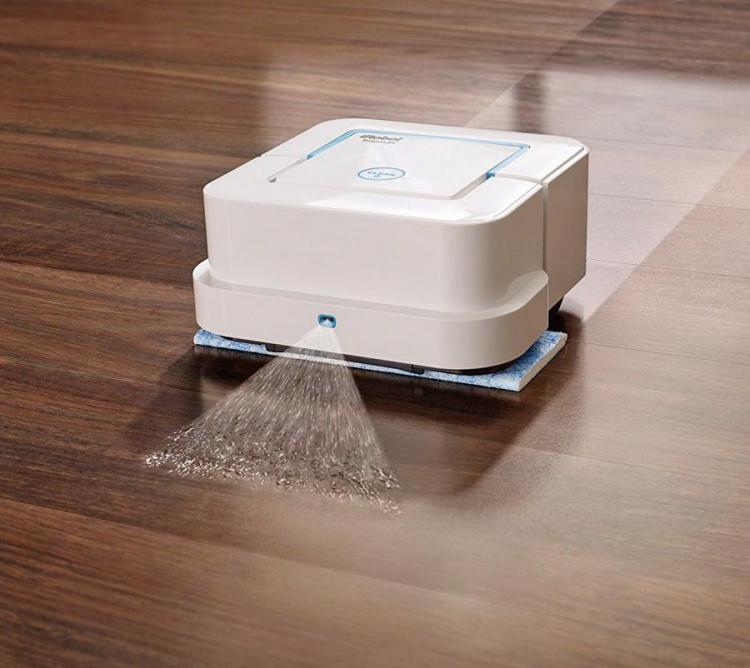 Sure your Roomba cleans your carpets, but what about when your hardwood floors need a good washing? You could get on your hands and knees like you're living in the 1950's, or you could delve into the future with this amazing robot that will mop your hard floors. It's perfect for tile, hardwood, laminate flooring, stones, and more.
Robotic Floor Sweeping Ball Cleans Your Floor Like a Roomba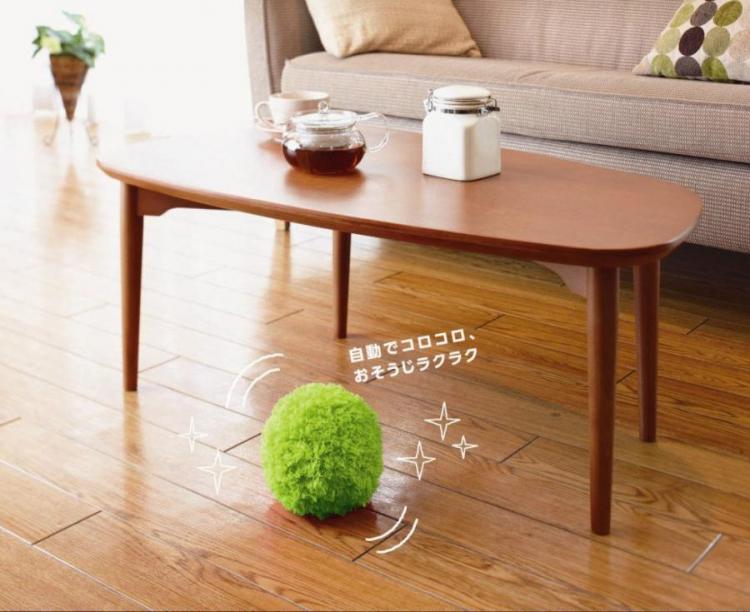 If you're looking for something a little more cheap, and a little more fun, perhaps this little robotic dusting ball might do the trick for you. It takes care of your sweeping chores, and it doubles as an pretty awesome toy for your dog or cat. It has a removable skin that you can throw into the wash when needed.
Solar Breeze: A Solar Powered Robotic Pool Skimmer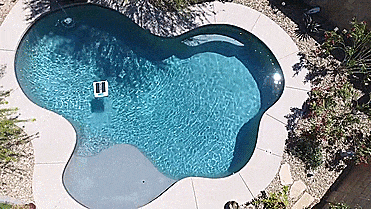 If you're like me, you have a pool that you can use for about 4 months of the year, and on top of that you have it raining cotton seeds into your pool for about 1 and half of those months. Luckily, this ingenious pool roomba takes care of most of that cotton for me so I don't have to clean it out of my filters every week!
iRobot Roomba i7+ Home Robot Vacuum Remembers Your House Layout, and Empties Its Own Debris Container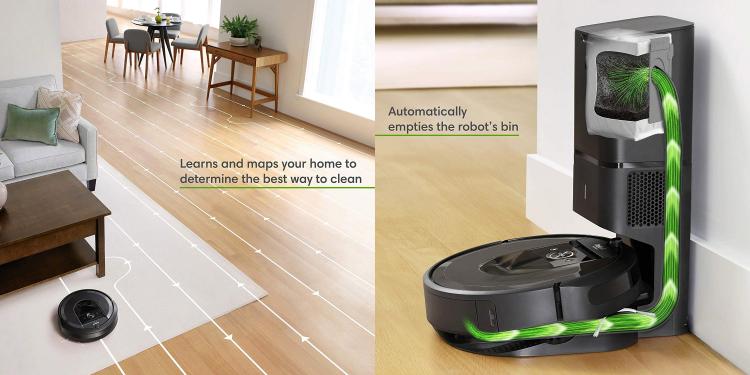 With all this talk about Roombas and comparing other items to a Roomba, you didn't think we'd forget about posting an actual Roomba on this list did you? iRobots latest Roomba is their crème de la crème. Yes, it's kind of expensive, but it's got a ton of amazing features that you should probably check out, though the best features is remembering your house layout, and even emptying its own debris bin when it gets full.
Subscribe To Our YouTube Channel