Here's The Best Amazon Prime Day 2019 Deals You Need To Know About
By Ryan on 07/15/2019 9:15 AM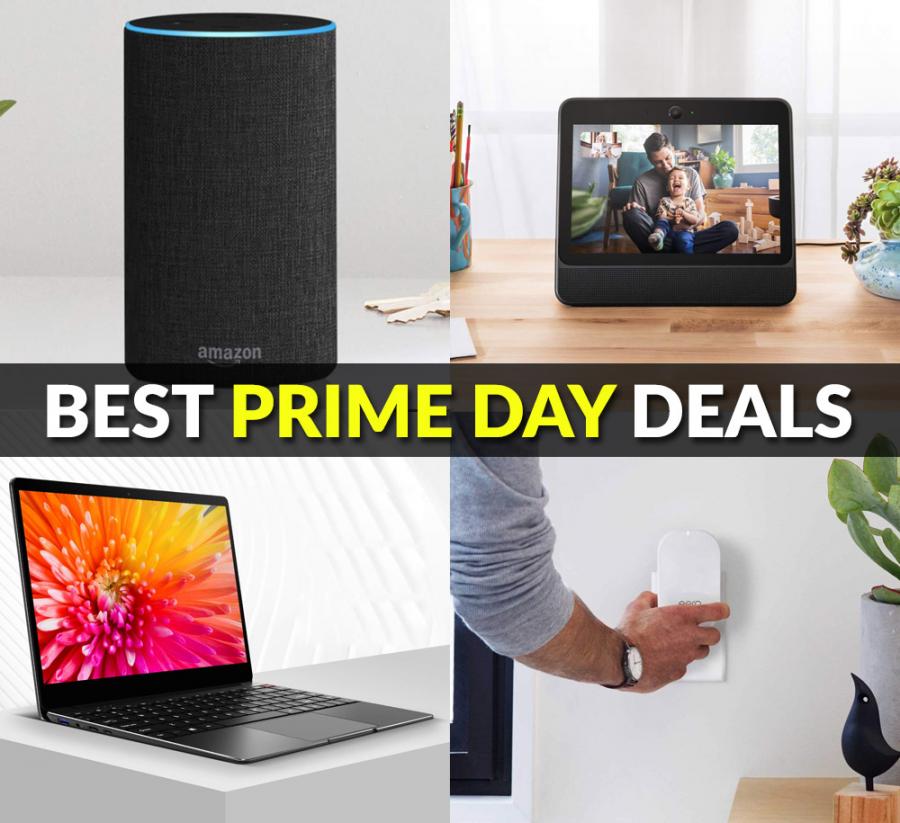 Amazon Prime Day 2019 is upon us, and it's usually a bit tough to wade through the thousands of different items that are on sale, so we sifted through the madness to find the best stuff that you're probably interested in. Especially when they have such sweet deals on them. As usual Amazon has heavily discounted their own products, with some pretty awesome deals on other brands as well. Check them all out below, and comment some other deals you found in the comments section below if we missed it.

-------------> View All The Deals Here <----------------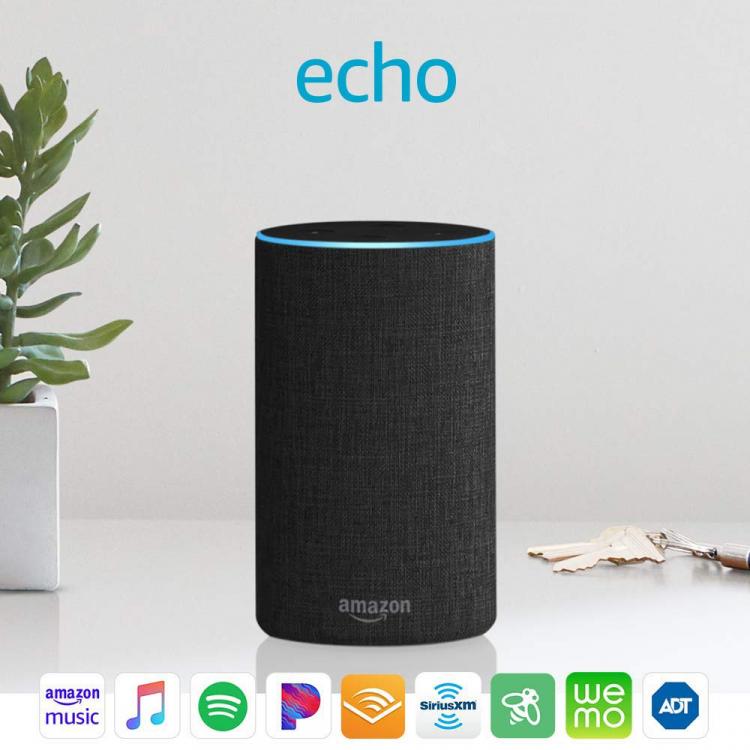 I remember buying the first generation echo when it first came out for $200, so a 2nd generation echo with all the same features and more is pretty amazing. It's Amazon's flagship smart speaker, and with the deal is actually the same price you'd pay for the Amazon Echo Dot normally, which is a lot smaller.

>>> Get it here
28 Bucks Off The Echo Dot (3rd Generation)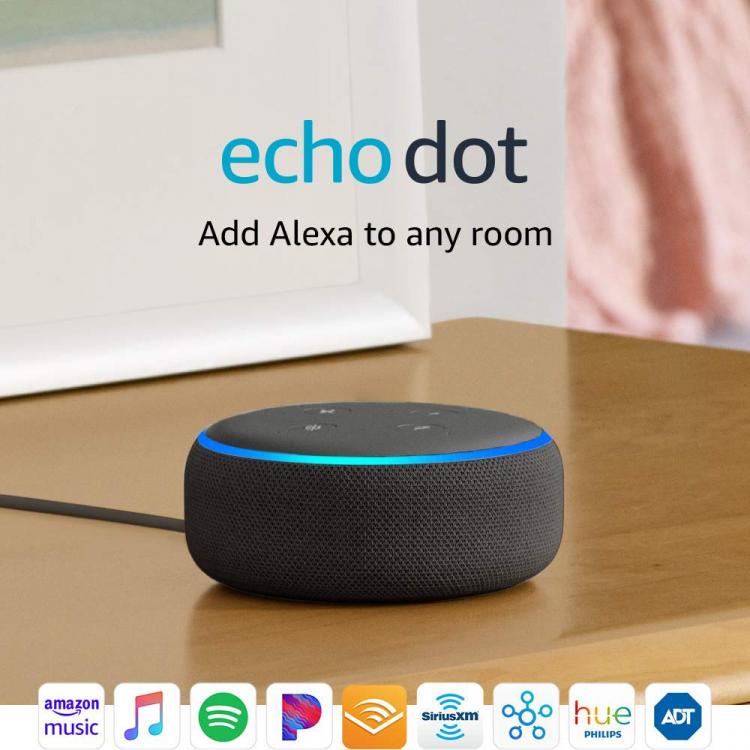 The Echo Dot is the tiny version of the Amazon echo that does all the same things and has the same features. It' just a smaller less powerful speaker. If you're just looking for the features of a smart speaker, but don't care how great or powerful the speaker is, this would be the time to scoop one up, it's the cheapest price it's ever been at.

>>> Get it here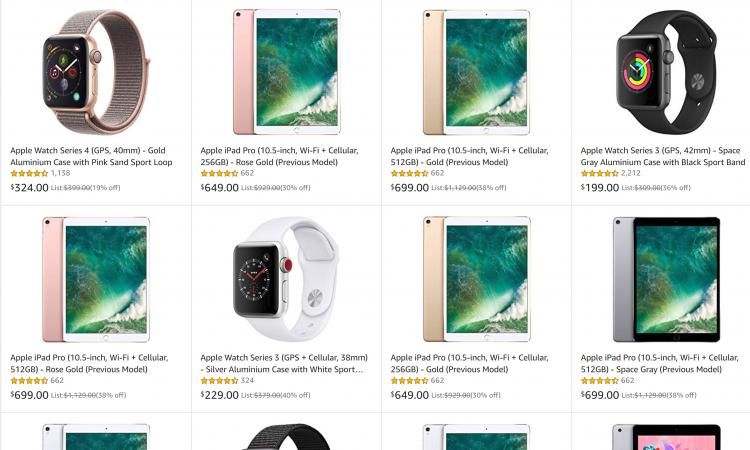 Apple has discounted their older model Apple Watches and iPads which is pretty rare. They're currently at prices up to 30% off their normal price, so if you're looking for a new tablet or smart watch, this would be the time to do it.

>>> Get them here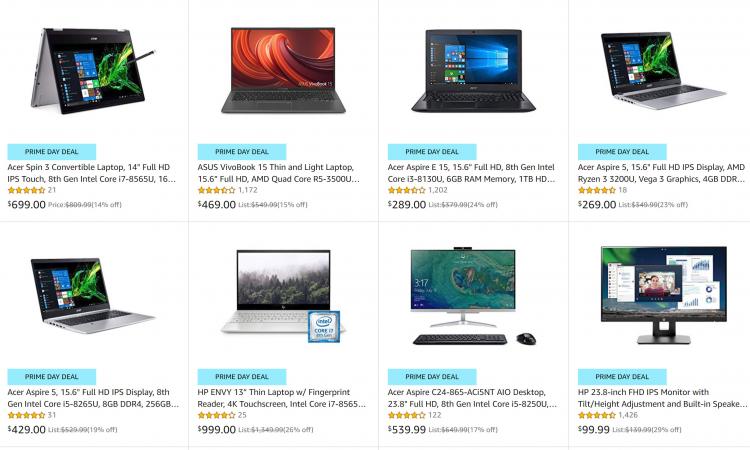 If you're a smart person, you probably wait for either black Friday or Amazon Prime day when you make big electronic purchases like expensive laptops, or a new tablet. Well, the day is upon us to probably same the most amount of money when buying the aforementioned types of gadgets. Amazon has slashed prices on certain models of their laptops, monitors, tablets, and desktop computers and up to 40% off.

>>> Get them here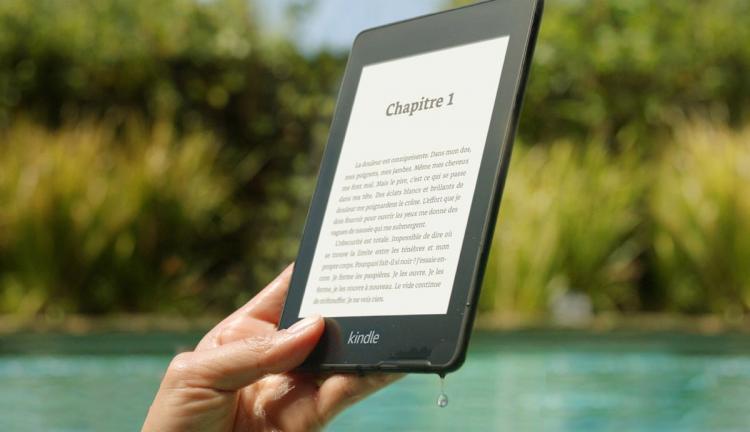 The Kindle Paperwhite is Amazon's newest model of the kindle, and it's now completely waterproof, and it's their thinnest, and most lightweight kindle yet. It's on a big sale today for Amazon Prime Day 2019 with 45 bucks taken off the price.
>>> Get it here

Take 30% Off iRobot Roomba Robotic Vacuums For Amazon Prime Day 2019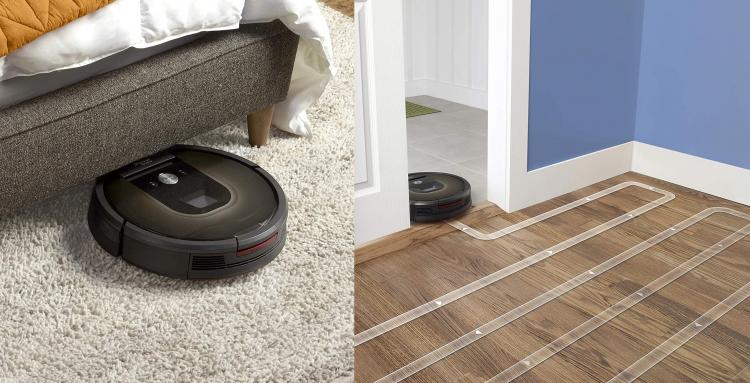 If you're still vacuuming your own floors and carpets each week, you're doing life wrong here in 2019. Robots will pretty much do everything for you at this point. iRobot has slashed prices for some of their Roomba robotic vacuums at 30% off or more. So if you've been considering a new robot for the home, now would be the time to act upon that urge.
>>> Get them here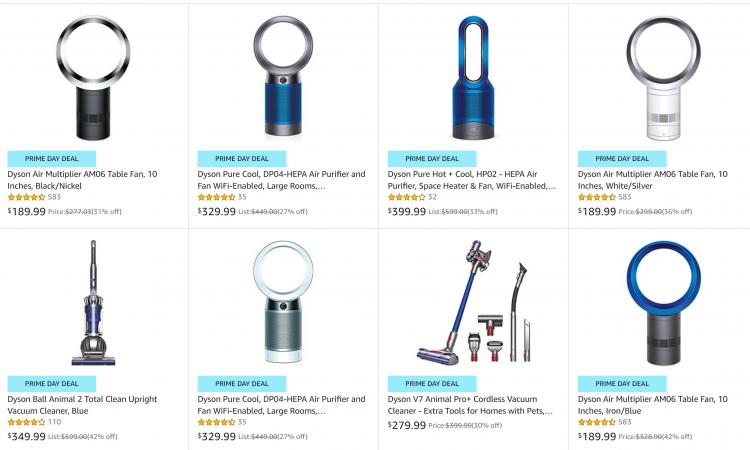 I've always wanted one of Dyson's bladeless fans, but they're just so expensive. Though today might be the day this changes, since you can save tons on a bunch of Dyson's flagship fans and vacuums, including hot and cool fans, the ball vacuum cleaner, along with their premiere battery powered handheld vacuum.
>>> Get them here

120 Bucks Off The Facebook Portal Smart Camera and Smart Speaker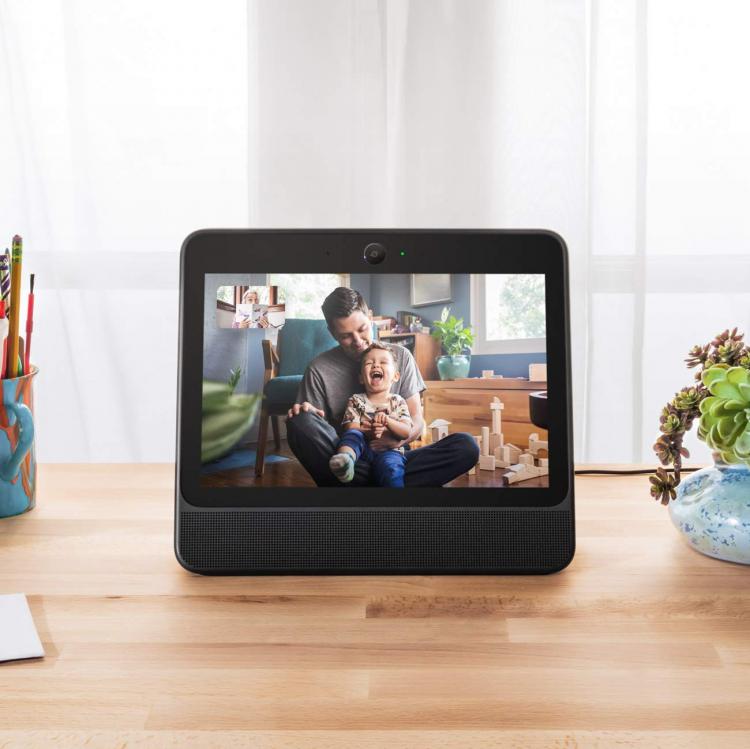 One of the coolest features of Facebook's new smart camera is that it tracks you around the room as you have a video call with someone. If you love connecting with friends of family while tooling around in the kitchen or elsewhere, now would be the time to scoop up a Facebook portal at just 79 bucks.
>>> Get them here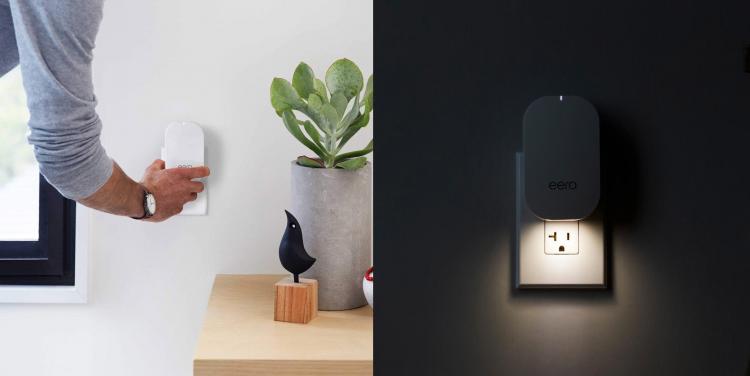 If your home is like mine, chances are just having one wireless router isn't going to cut it, especially if you want a strong wi-fi signal out in your yard. These unique devices create a strong wireless network thoughout your entire home, and plug right into any outlet. Plus they work as a night-light when it gets dark. With Amazon Prime Day 2019, you can save big time on this incredible home networking device.
>>> Get it here

Sweet Deal on The Sonos Beam - Smart TV Sound Bar (Plus a $100 Amazon Gift Card)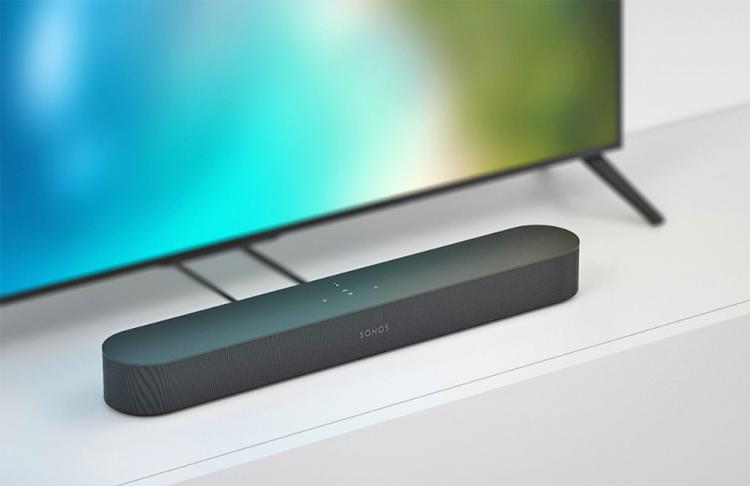 If you're looking for better sound than what just comes out of your TV, but aren't looking to shell out thousands for an expensive surround sound system, the Sonos Beam smart speaker is probably just what you're looking for. It has incredible sound at an incredibly small size, plus it has Amazon Alexa built right into it. It's on a huge deal right now for Amazon prime day, so you might want to scoop one up.
>>> Get it here

Fire HD 10.1 Inch Tablet For Just 99 Bucks!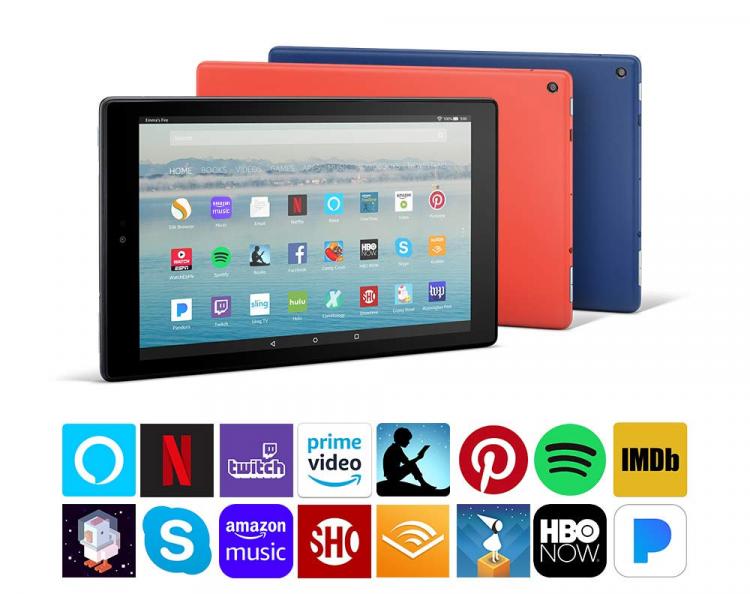 If you're like me you're probably on the prowl for a way to stream shows to your kid while on road trips to keep them from fussing. Why waste hundreds or thousands on an expensive tablet just so you kid can watch some movies. The Amazon Fire HD is the perfect solution, and today you can save 50 bucks off the price, so it's practically a no-brainer.
>>> Get it here

50 Bucks Off The Jabra Elite 65t Alexa Enabled Apple AirPod Alternative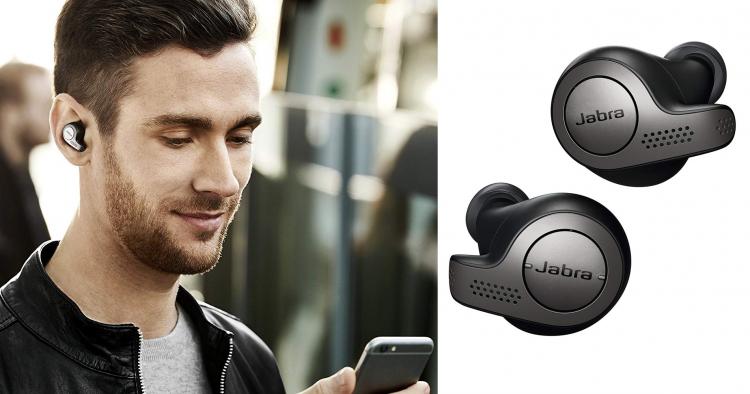 If you're an Android user or just looking for a cheaper alternative to the Apple Airpods, you've found the right spot. THe Jabra Elite 65t ear-buds are perfect for listeing to music while exercising, taking phone calls, and more. Plust they use Alex so you can interact with them hands-free. Their 50 bucks off for Prime Day 2019!
>>> Get it here

Optoma UHL55 True 4K HDR projector For Just $999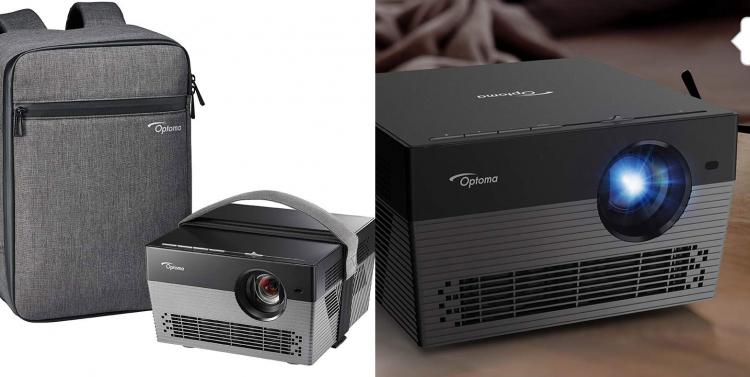 If you're in the market for a 4k projector, the sweet deal right now on the Optoma UHL55 will highly intrigue you. Not only is it a high-quality 4k UHD projector, but it also has a super compact size, and is even enabled to work with Alexa and Google Assistant. With the Amazon Prime Day deal you save 500 bucks off the usual price.
>>> Get it here