Beaver Pencil Sharpener
By Ryan on 02/06/2019 2:50 PM (Updated: 07/31/2019 10:31 AM)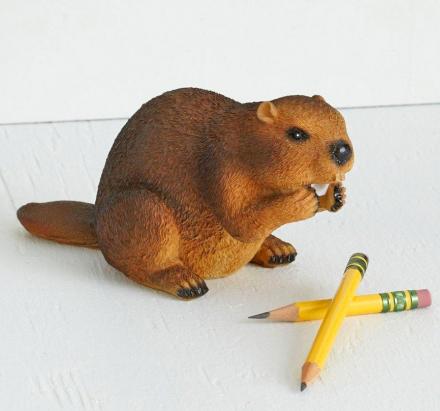 There are some things that just make sense. Like a pedal for your toilet that lifts the seat, a Thor hammer meat pounder, or a mini potato chip grabber arm that prevents you from getting dirty fingers while snacking. I wouldn't want to live in a world where these genius products don't exist. Another item that just makes sense is a beaver shaped pencil sharpener. Beavers love chewing wood, pencils are made from wood, it just makes sense.
The busy beaver as so he's called is a beaver that has a pencil sharpener in his mouth. To use it just insert any wooden pencil into his mouth and twist like you would any normal pencil sharpener. You'll be left with a perfectly pointy pencil point.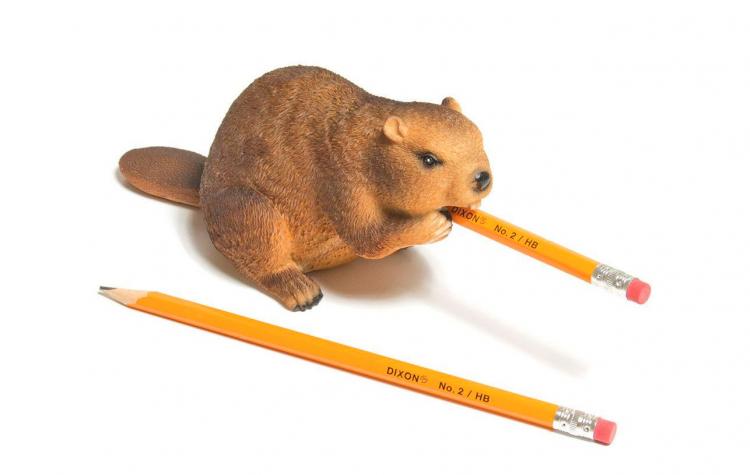 The beaver shaped pencil sharpener makes a perfect addition to any critter lovers desk, and will be an instant conversation starter for any office guests you might have. The beaver pencil sharpener is made from resin, and measures 7 inches long x 3.25 inches tall x 2.75 inches wide.