Star Wars Animated BB-8 USB Car Charger
By Ryan on 01/09/2018 12:25 PM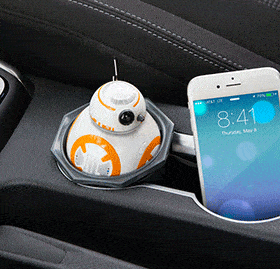 Who is the cutest droid this side of the Death Star? No not C-3PO. Also not R2-D2, although we love R2 as well. No, I'm talking about BB-8, the roly-poly new droid that everyone loves. We need more BB-8 in our lives.And since we don't have X-Wings in the real world, we will have to settle for him in our car. This Star Wars Animated BB-8 USB Car Charger will be with you always, just like the Force.

Versions: BB-8 | R2-D2
This droid has two USB charging ports, which will each provide 2.1 Amps (that's enough to charge 2 tablets at once). The droid plugs into your 12V vehicle power adapter and looks awesome in your cup holder.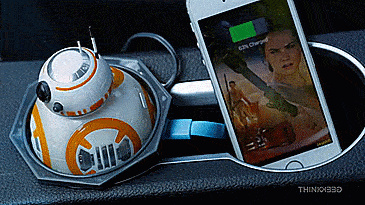 The BB-8 Droid car charger not only charges your devices while on the go, but he'll also entertain you while he does so. Hi head moves, rotates, and he makes cool sounds while he sits in your cup holder. It has 3 power switch controls: volume - Mute / On / Off and the optical sensor lights up when plugged in to show you the power status.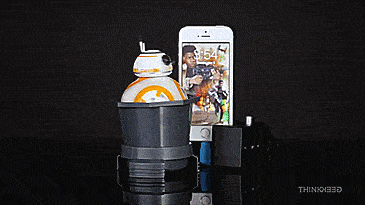 This officially-licensed piece of Star Wars merchandise is compatible with anything that charges via USB: Like your iPhones, smartphones, iPads, tablets, GPSes, and all of the rest.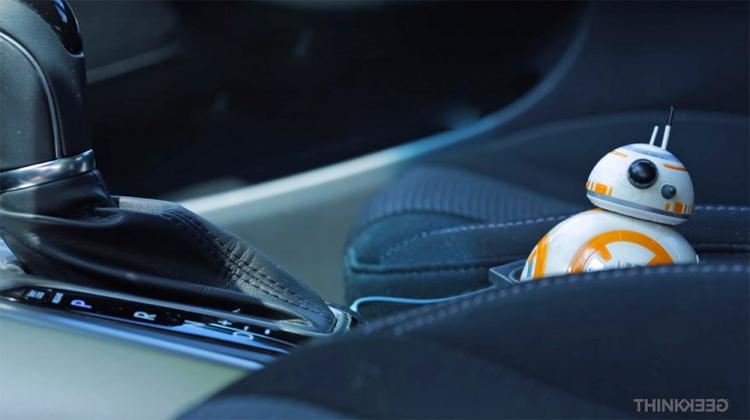 The BB-8 droid Star Wars car charger stands 6 inches tall x 4 inches wide x 4 inches deep. You'll feel like a member of the resistance with this faithful droid by your side.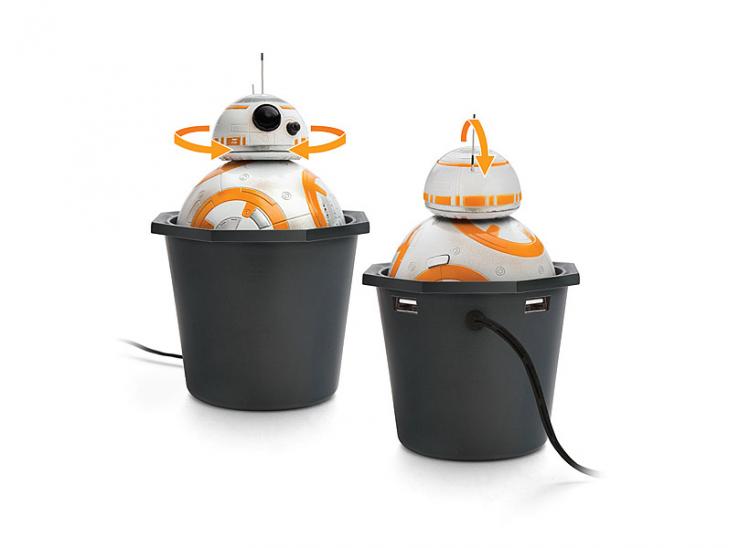 Check out the moving BB-8 droid USB car charger in action via the video below.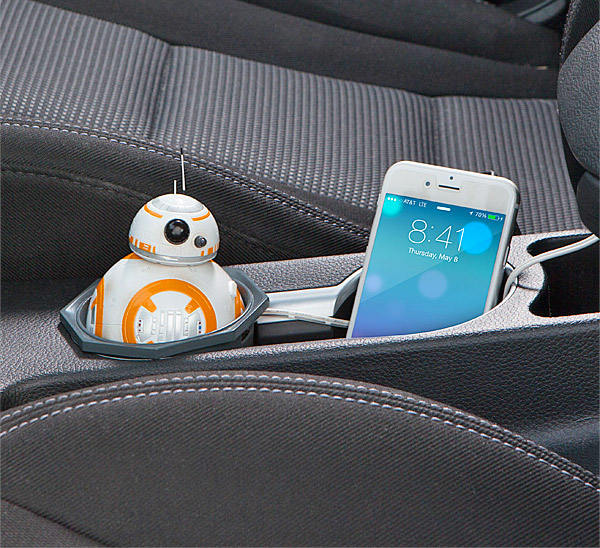 Subscribe To Our YouTube Channel