Banksy Sweep It Under The Rug Wall Decal
By Ryan on 04/05/2016 8:42 AM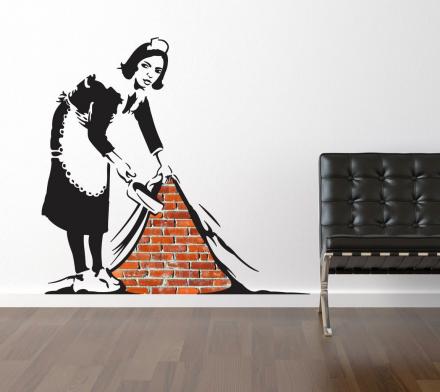 Banksy, an England based Graffiti artist makes all sorts of political based and satirical street art on various cities across Europe, and now you can get his art in a wall decal form to put right on your own walls. Although, the real question is whether he actually gets royalties from these sales, as he's somewhat of a hidden man as no one really knows his real name or identity, so sending him a check might seem difficult unless you know him personally.
This particular wall decal features a maid that looks like shes cleaning your house while sweeping things under a rug. Although some of the pictures here show bricks behind the rug that she's pulling up, the bricks are not part of the decal, and if you want them you would have to put them behind the decal yourself.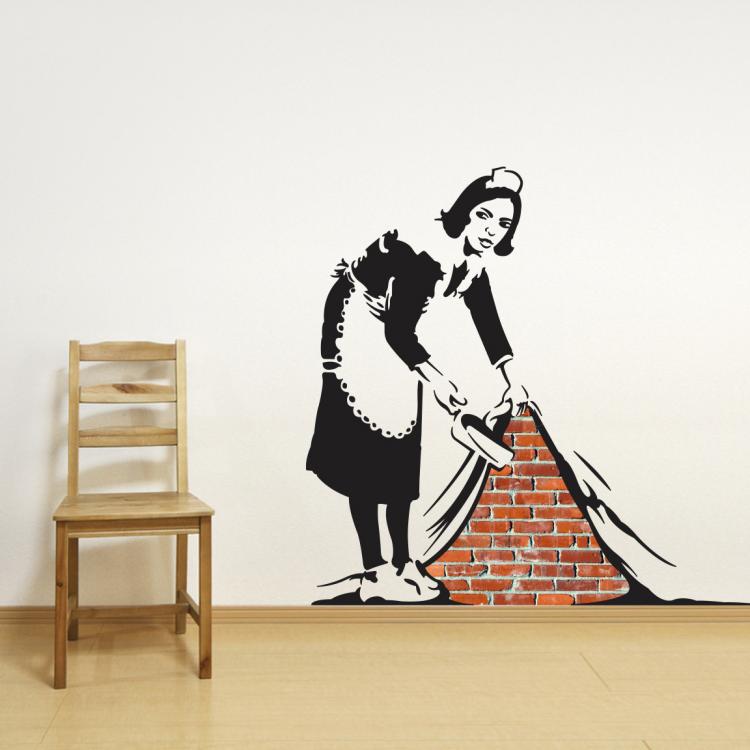 The Banksy sweep it under the rug wall decal is easily installed and requires no tools, contain no volatile organic compounds and is completely odorless, is reusable and is able to re-positioned at any time, removes cleanly with no leftover residue, is black in color, and measures 44 inches wide x 42 inches tall.