Baking Ribbon Lets You Bake Any Shape
By Ryan on 06/09/2013 4:50 AM (Updated: 11/04/2016 6:28 AM)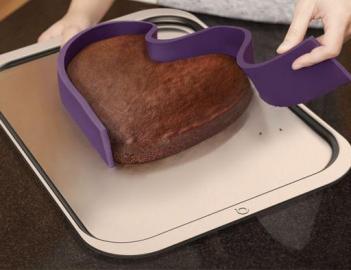 The Quirky Baking Ribbon is a silicone ribbon that you can form on a baking pan to create baked goods in any shape you want. The Ribbon could serve as a very unique gift idea for the adult baker in your life, since the Baking Ribbon can make forming those phallic shaped cakes a breeze and give you the options of straight as an arrow, slightly slanted, or the C shaped wrap around.
The genius behind the baking ribbon is that it connects to any steel baking pan using magnets so that it stays standing straight up and keep the shape of your cake even when your cake starts expanding. Once it comes out of the oven, just peel the ribbon away and you have yourself a cake ready to get topped with creamy goodness.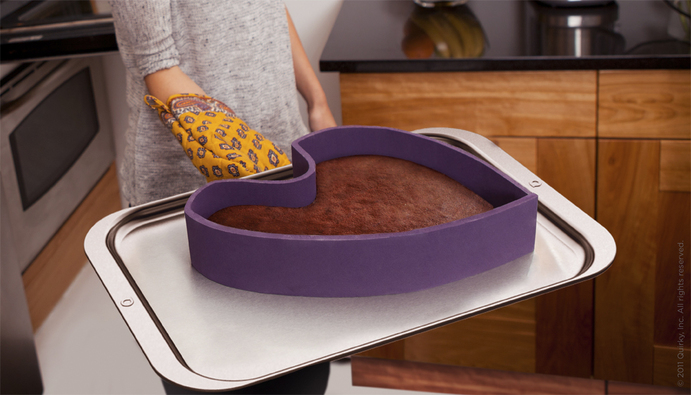 If you're more light-hearted, you can use the baking ribbon to create a heart, a diamond, or really any shape you want, since the ribbon is super flexible. Unfortunately this was a community invented product idea from Quirky, which has since gone bankrupt, so chances are the baking ribbon will never exist for the mass market, unless someone else makes it!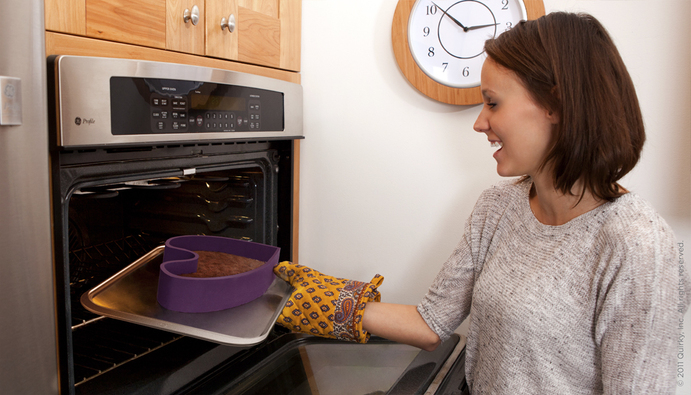 Check out the magnetic baking ribbon in action via the video below.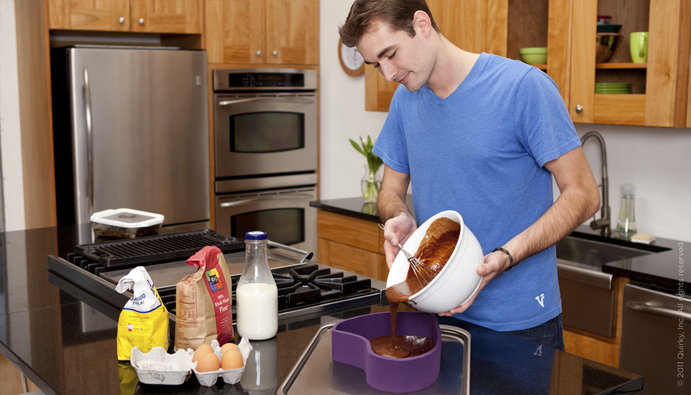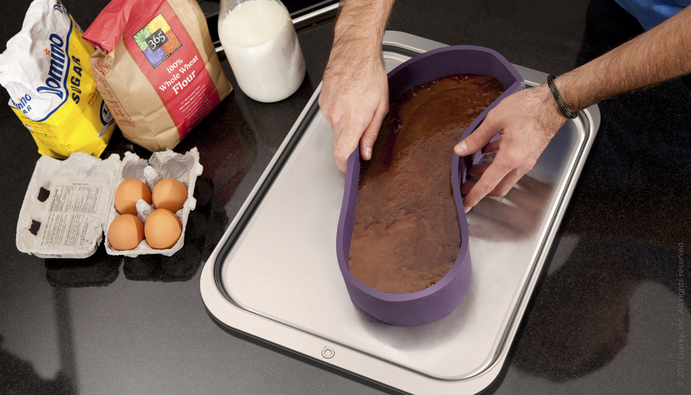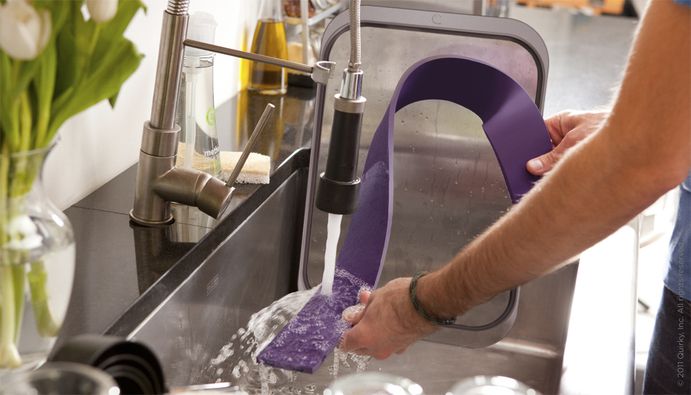 Subscribe To Our YouTube Channel