This Etsy Seller Will Turn Your Baby's Hospital Blanket Into a Keepsake Stuffed Animal
By Ryan on 01/13/2022 12:11 PM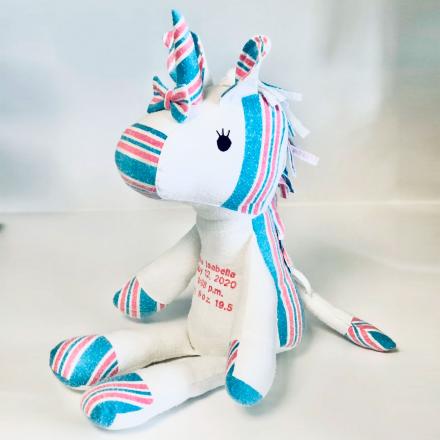 You can now preserve your baby's first day with a keepsake of a stuffed lion made from an item of clothing or a blanket from the hospital. The keepsake is beautifully crafted, and it will definitely withstand the test of time and preserve your baby's memories for a long time. It's custom-made from scratch by the expert hands at the sewingtink shop on Etsy, who are passionate and hands-on at creating the perfect keepsakes.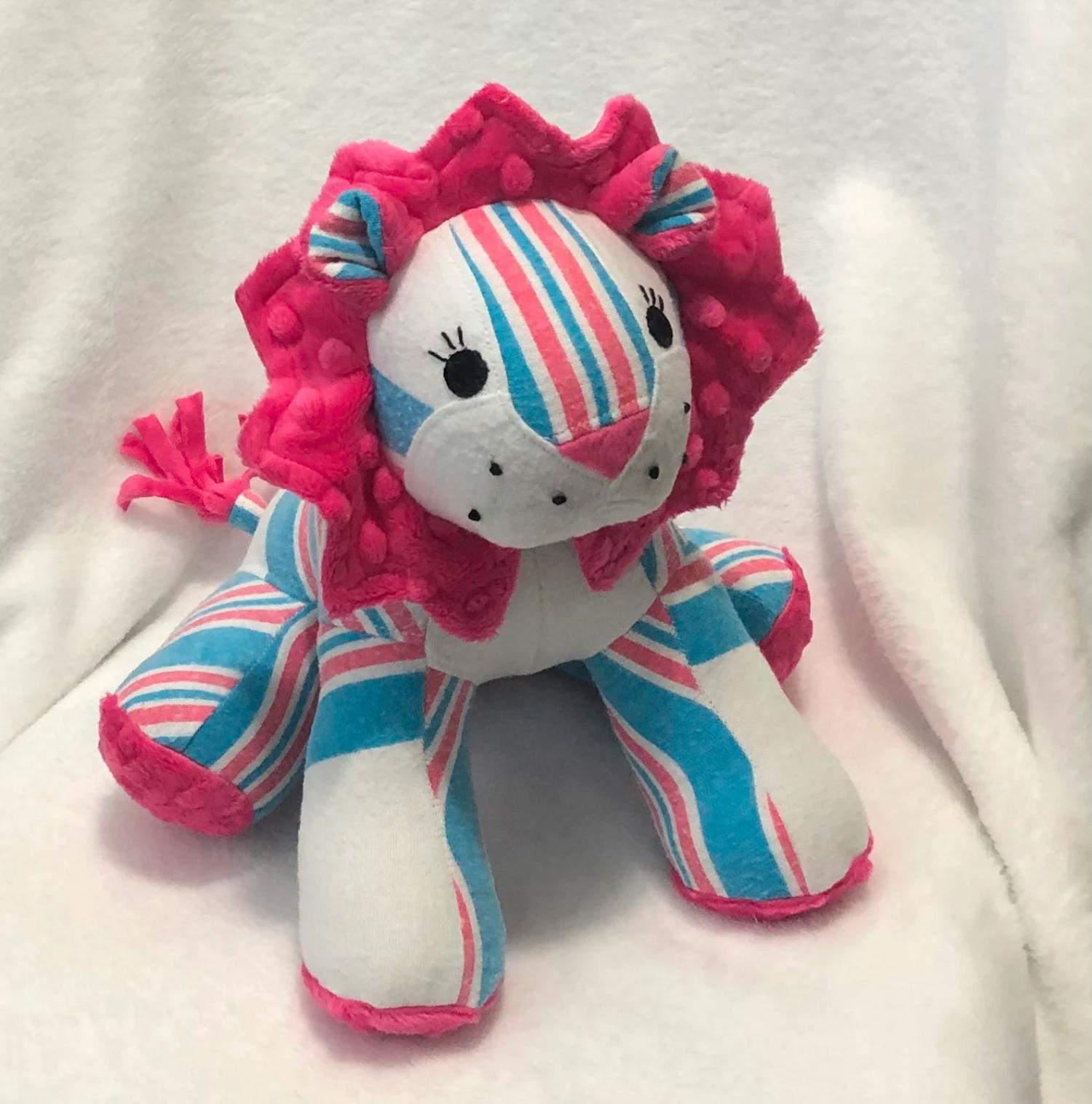 Credit: sewingtink
The colorful stuffed lion is made from polyester filling, thread, mink, cotton, and of course your baby's clothing or blanket. The keepsake lion stands at around 12" and is properly stuffed and expertly embroidered all over. The birth information of your baby can be embroidered on the stomach or at the back of the keepsake if you want.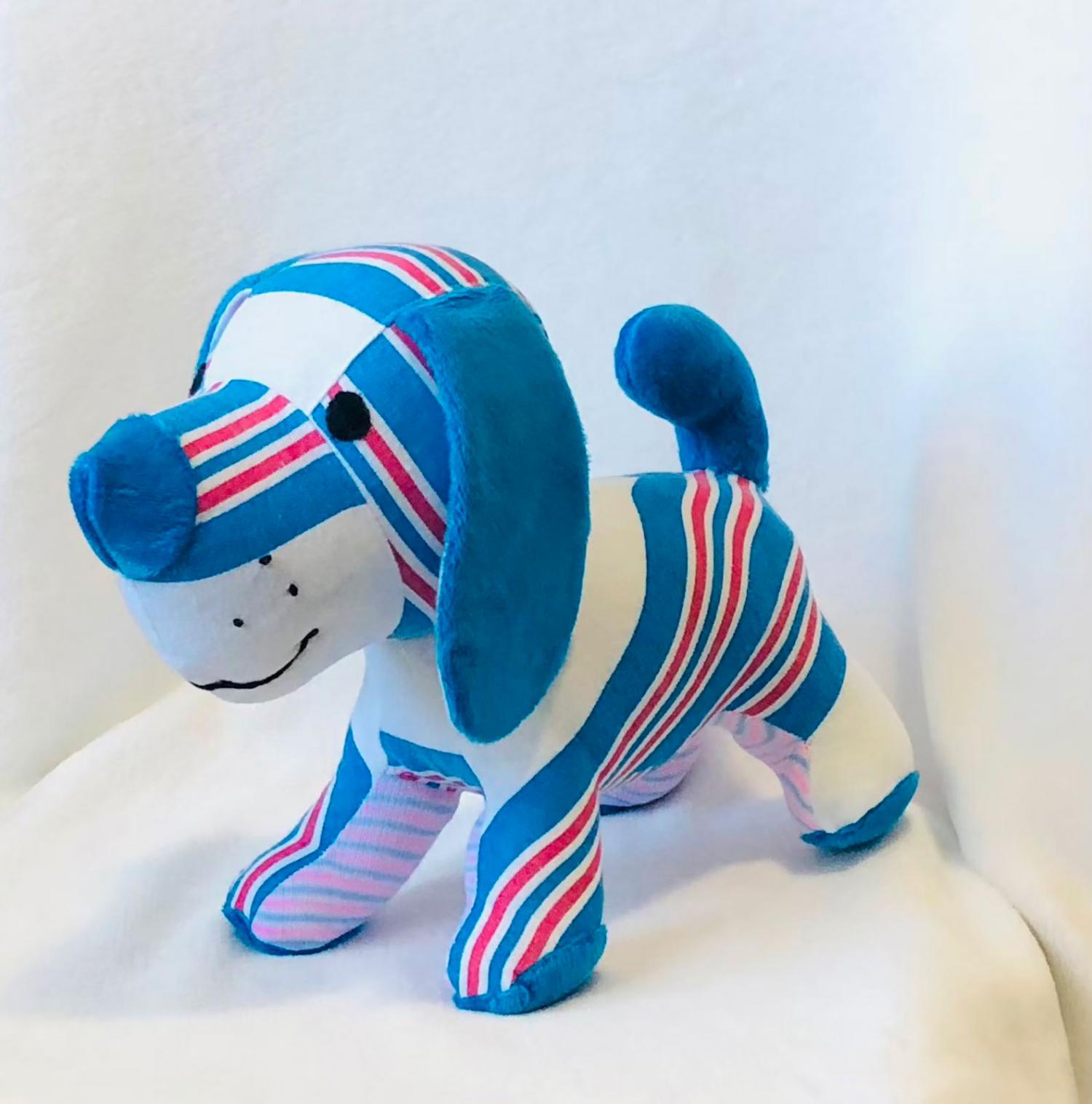 Credit: sewingtink
The eyes are also embroidered which distinguishes this stuffed masterpiece from other copycats that have plastic attachments as the eyes. All of the embroidery on the doll is expertly done by hand and machine, which is why the keepsake will stay as it is for many years to come. This perfectly stuffed lion makes a perfect keepsake and it's an adorable way to remember your baby's first day in this world.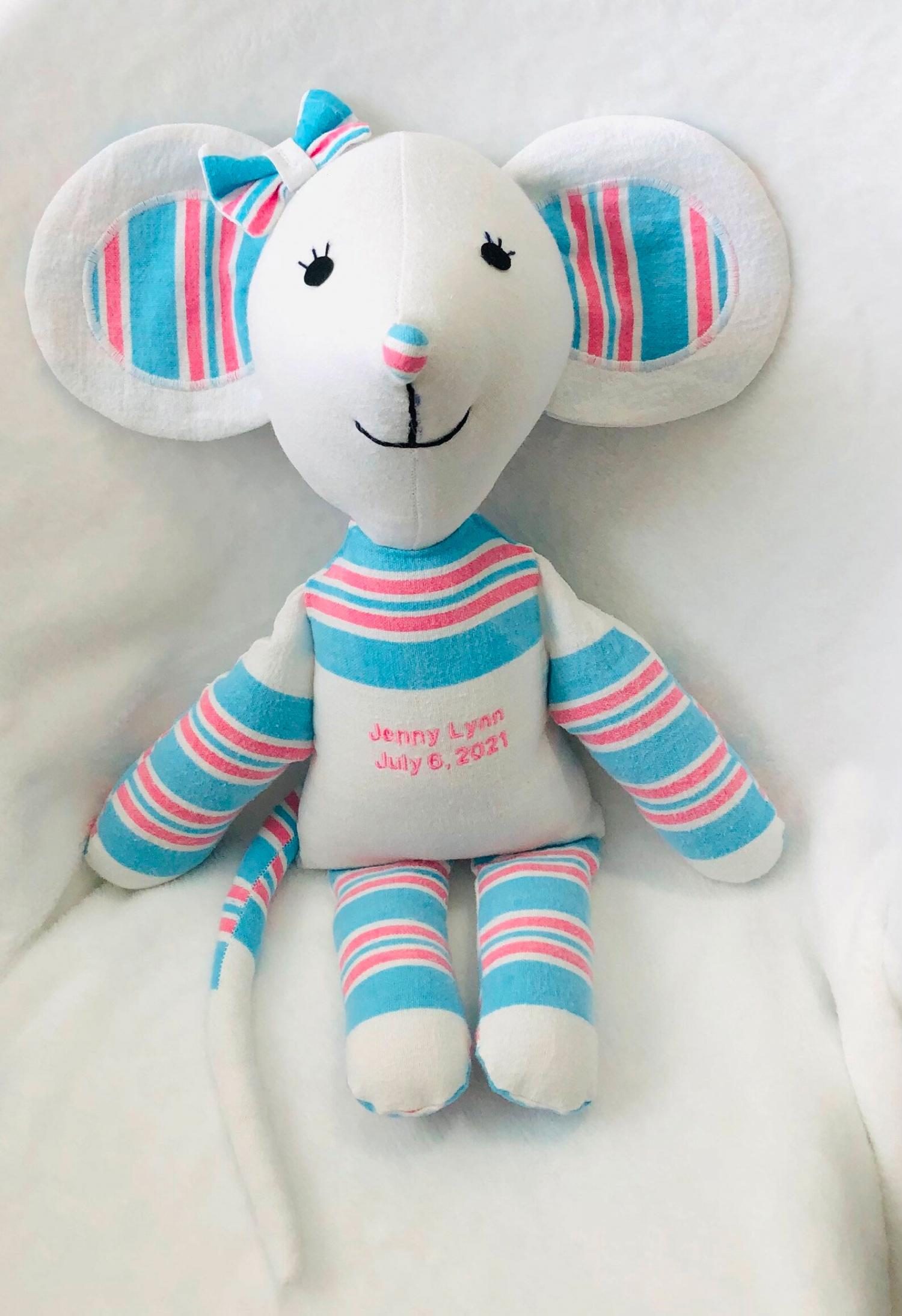 Credit: sewingtink
If you need the lion to be made from a baby's hospital blanket, swaddle or a loved one's clothing, just mail the material together with the order. The whole thing will be custom-made from scratch with attention and a lot of love, due to this, give it like 6-8 weeks for your stuffed lion to be ready after your material is received.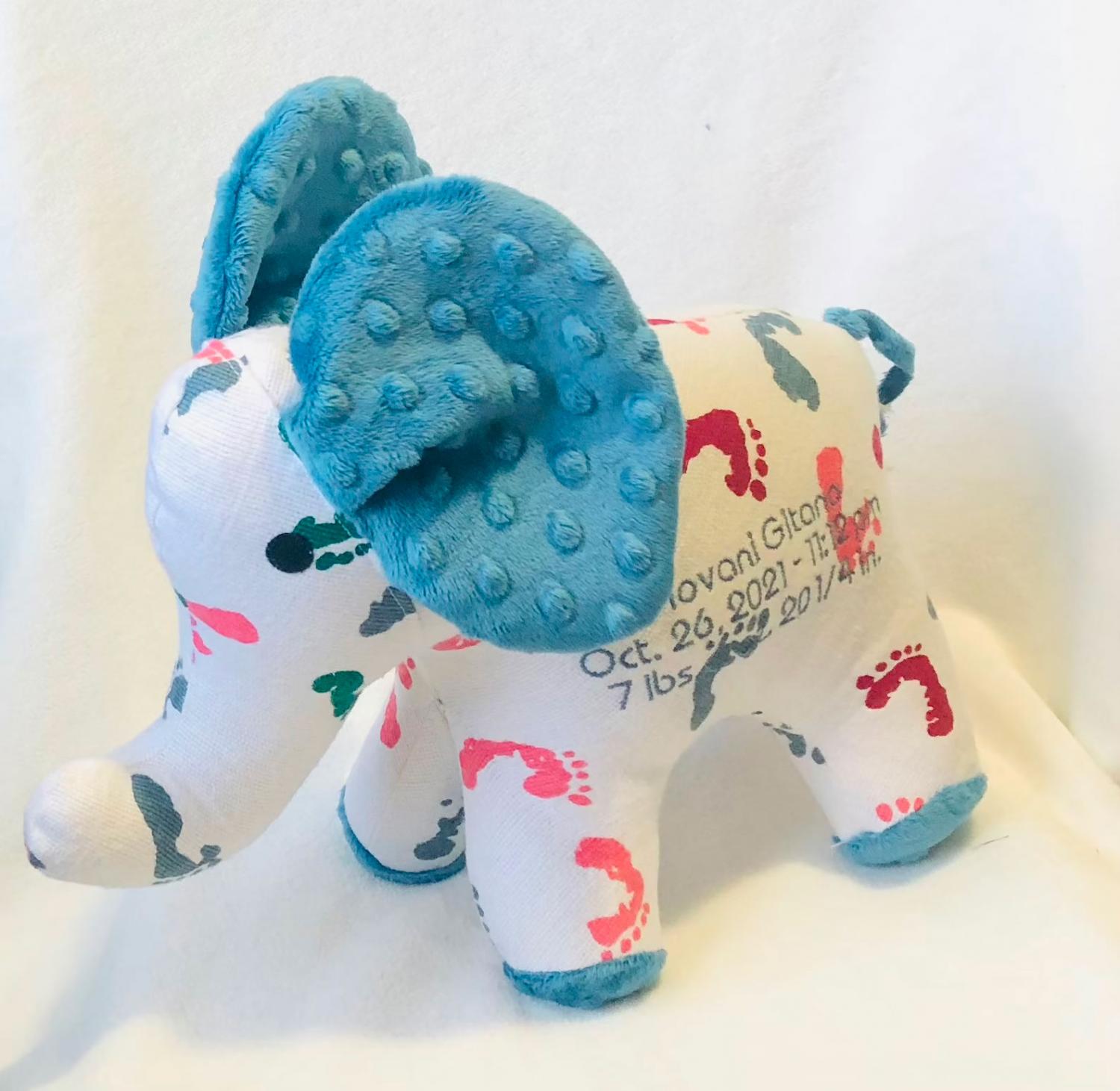 Credit: sewingtink
When ready, the stuffed masterpiece will be mailed back to you. The postal address where you'll mail the materials you need to be in the keepsake is provided at the sewingtink shop on Etsy.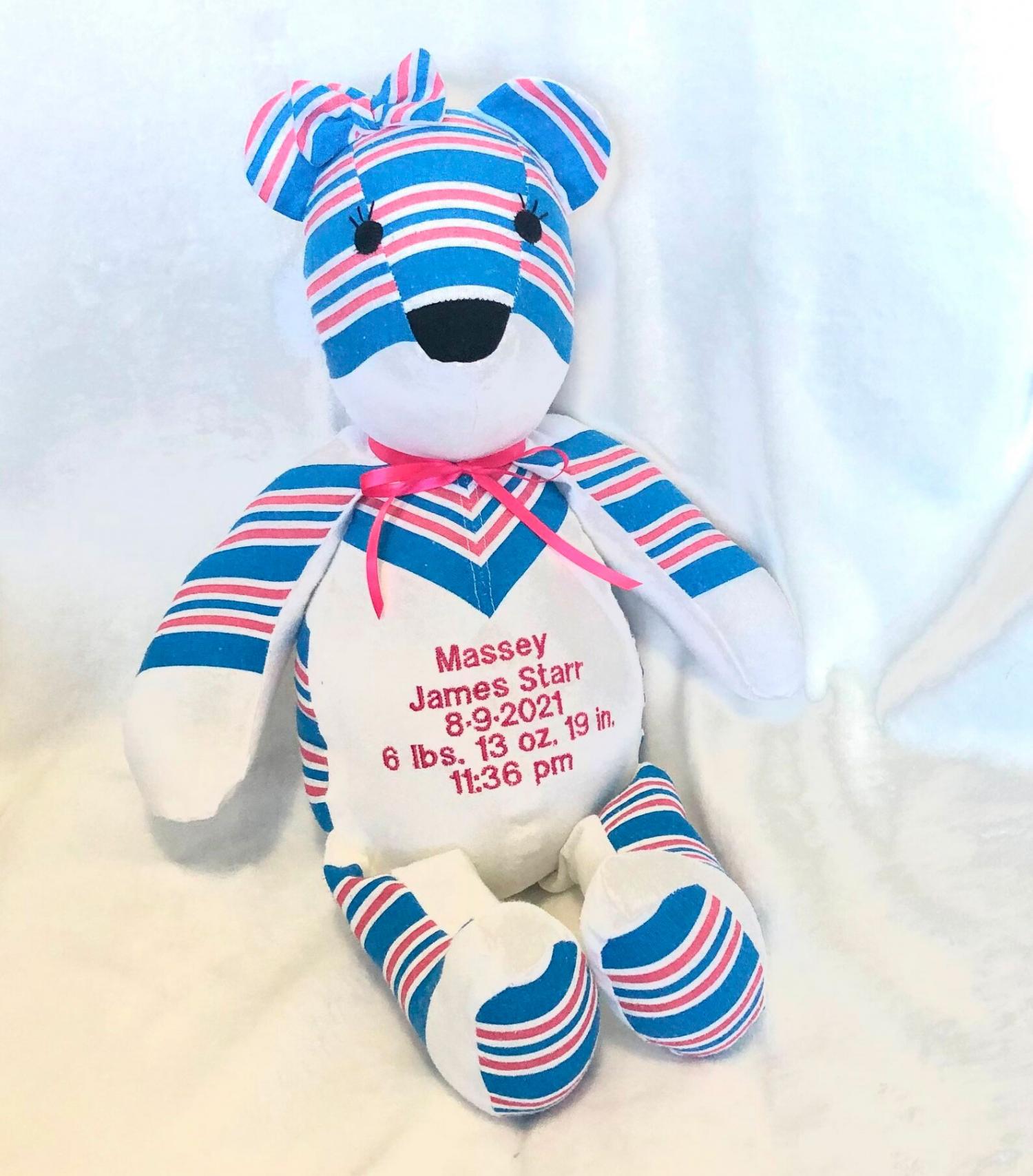 Credit: sewingtink
The following birth stats of your baby are also needed together with your order:
Full name
Month, Day, and Year of Birth
Time and A.M or P.M
Weight in pounds, ounces, and length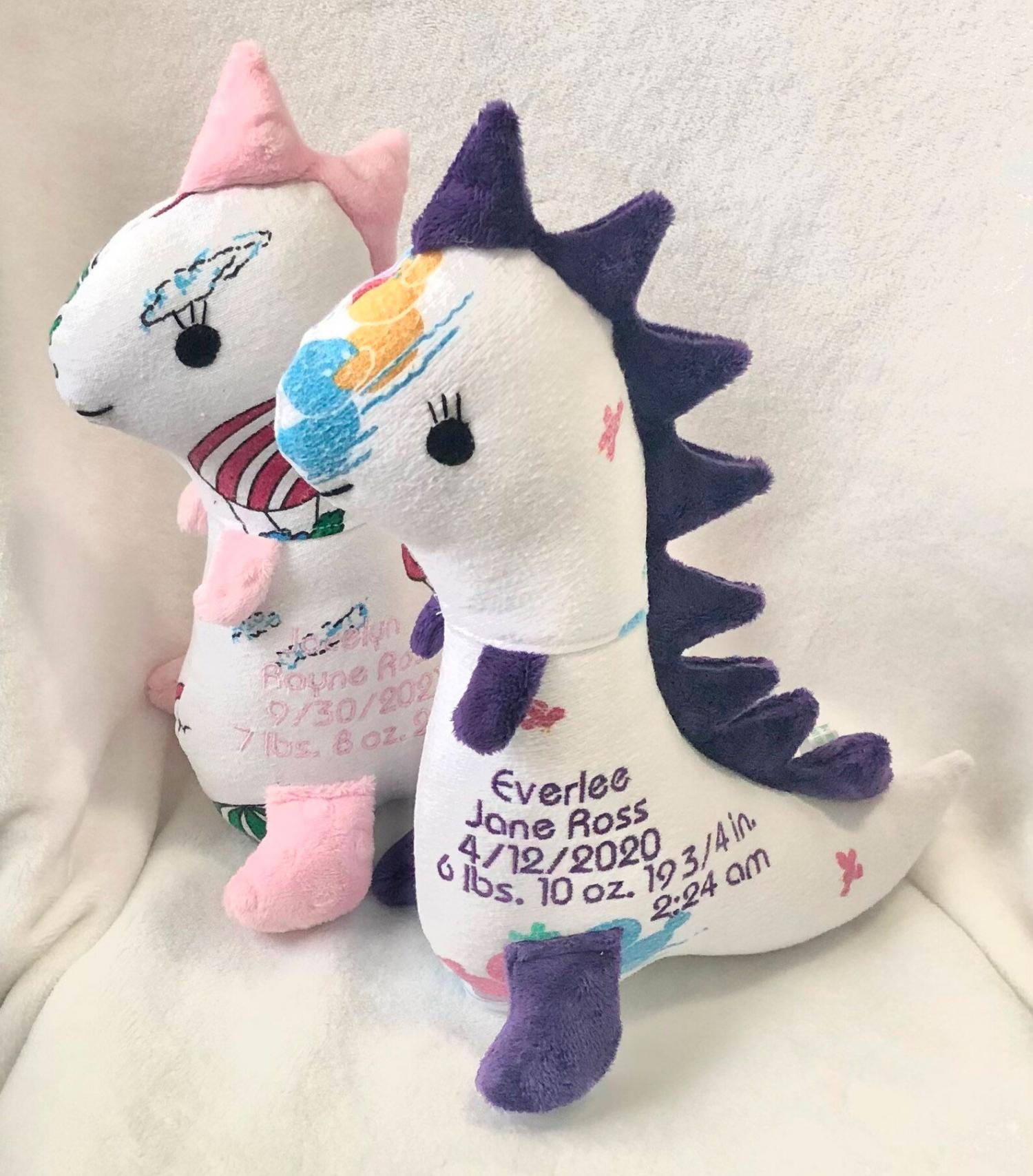 Credit: sewingtink
For a keepsake, they have gone out of their way to make an embroidered and stuffed lion that will keep the memories alive in a cute way. You can choose to gift this gorgeous personalized keepsake to your baby when they grow older, chances are they will love it!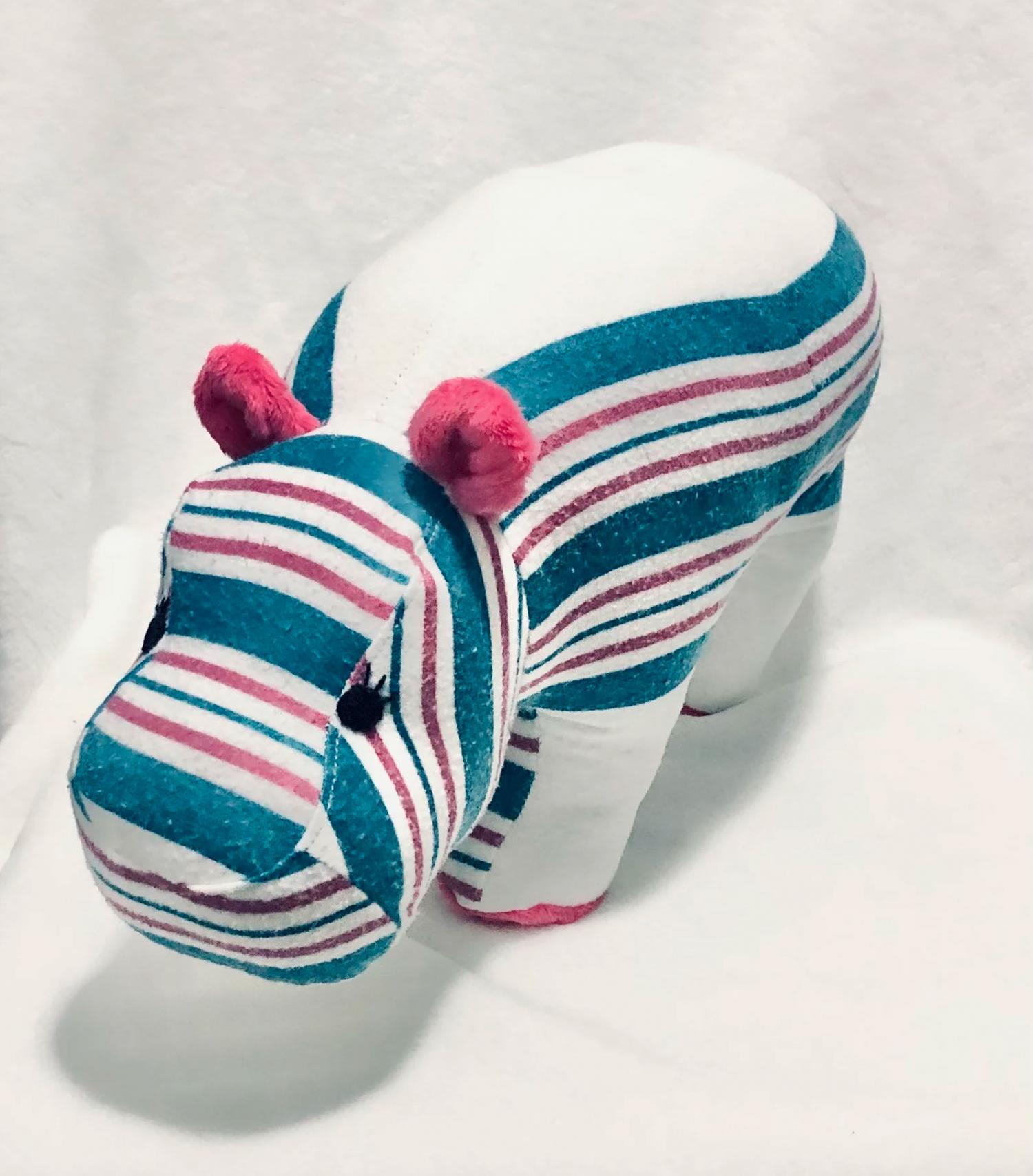 Credit: sewingtink
You can customize each hospital blanket keepsake with the baby's full name, birth info, date, and anything else you'd like!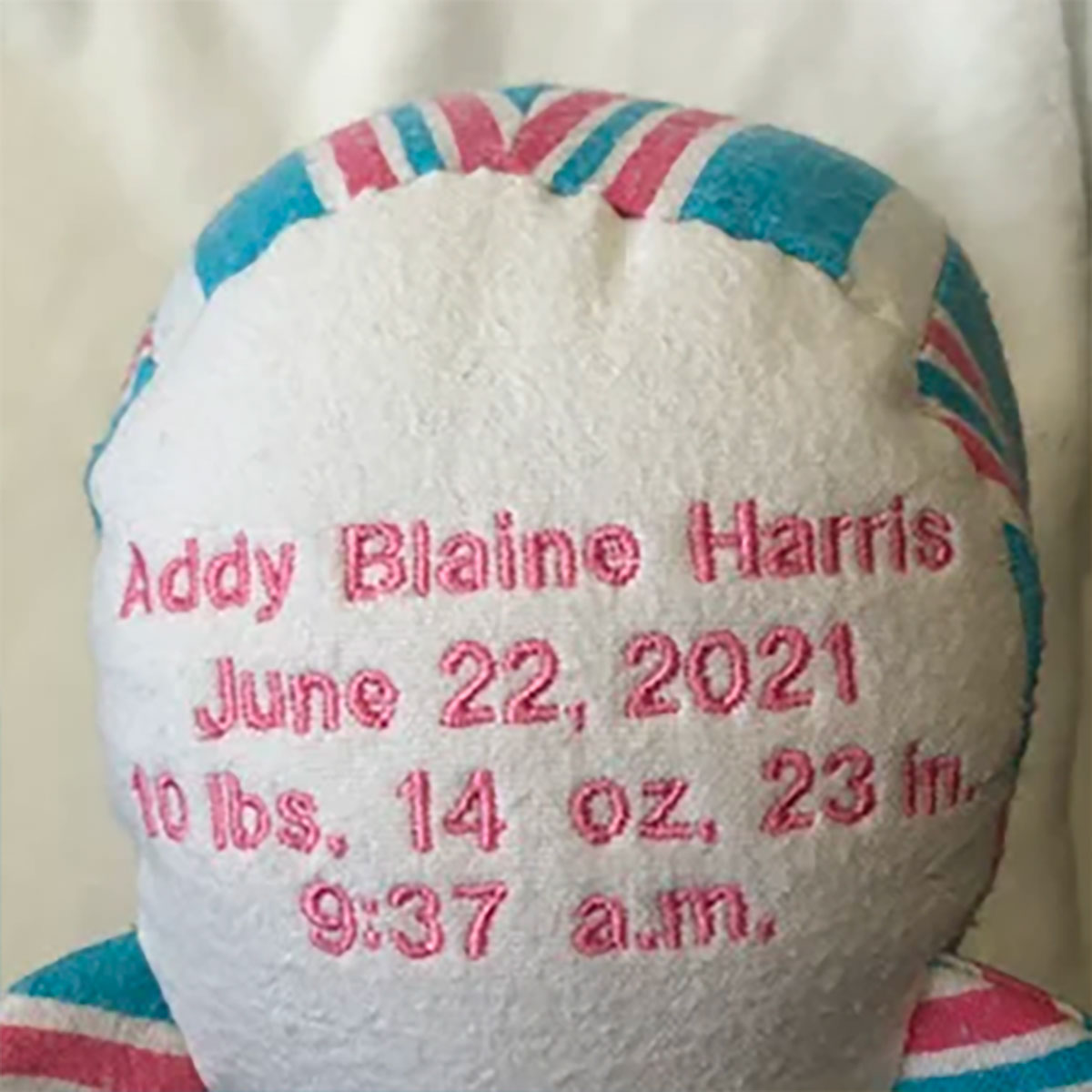 Credit: sewingtink
The Etsy shop has tons of different animal designs to choose from, so you can pick whatever animal you think your baby will love to have!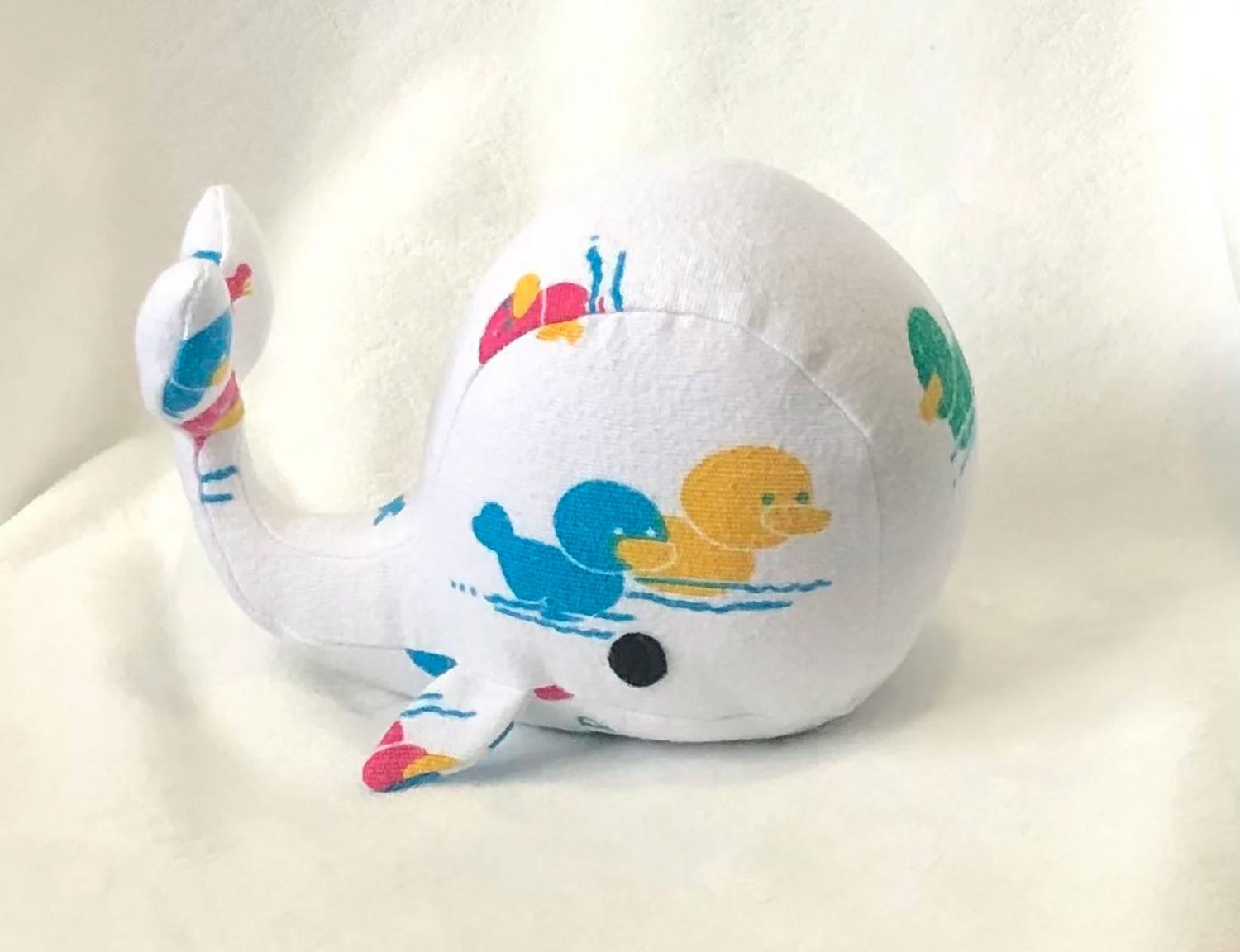 Credit: sewingtink
You can customize either a baby blanket from the hospital, or you can choose some newborn clothing to make into a stuffed animal keepsake for your little one!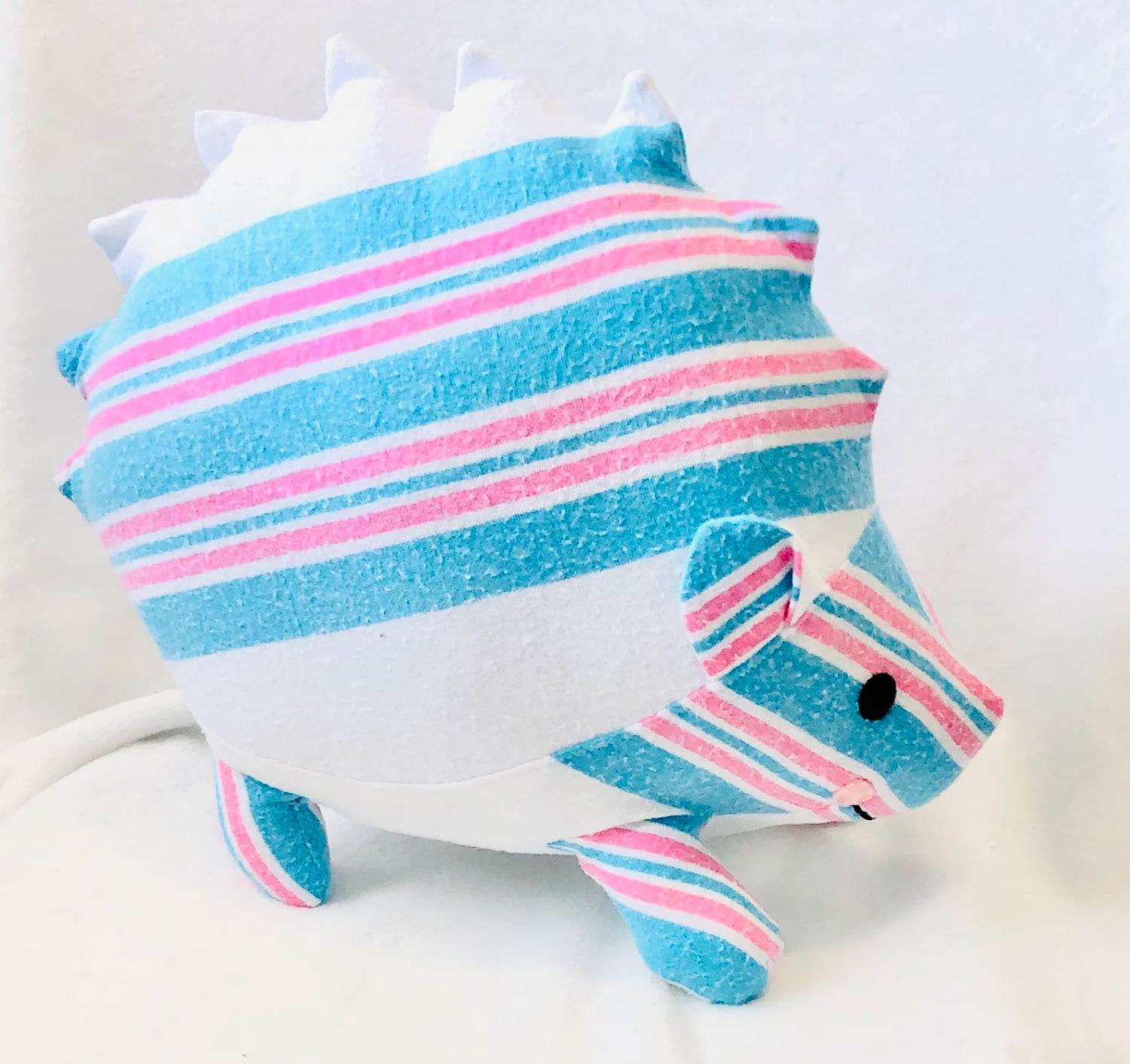 Credit: sewingtink
Each baby hospital blanket keepsake is handmade after they receive your blanket in the mail, and you should then allow 8-10 weeks after they receive to get the keepsake back!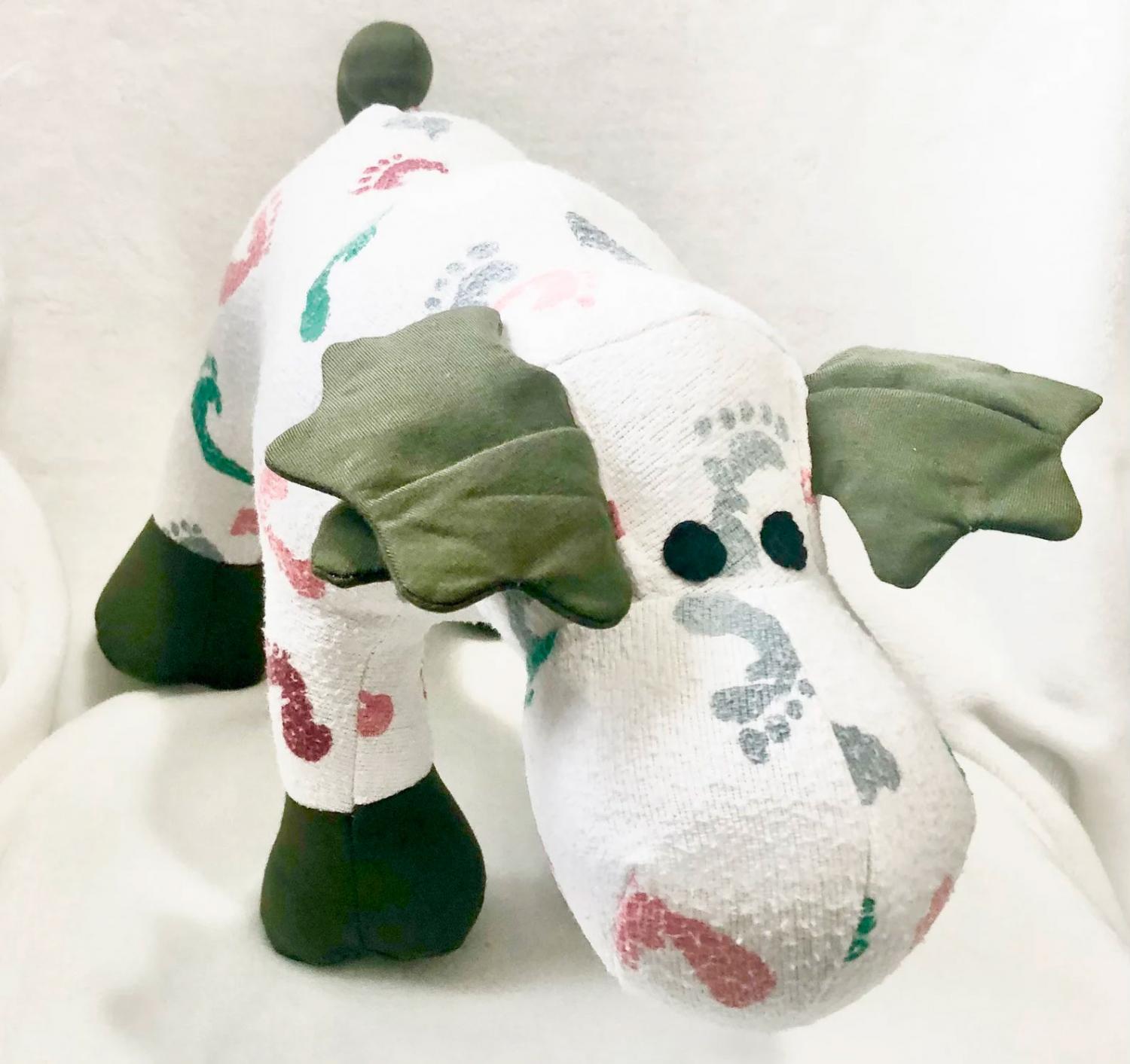 Credit: sewingtink
The Etsy shop sells the baby hospital blanket stuffed animal keepsakes for $55, or if you'd rather to the clothing option, that will run you $65.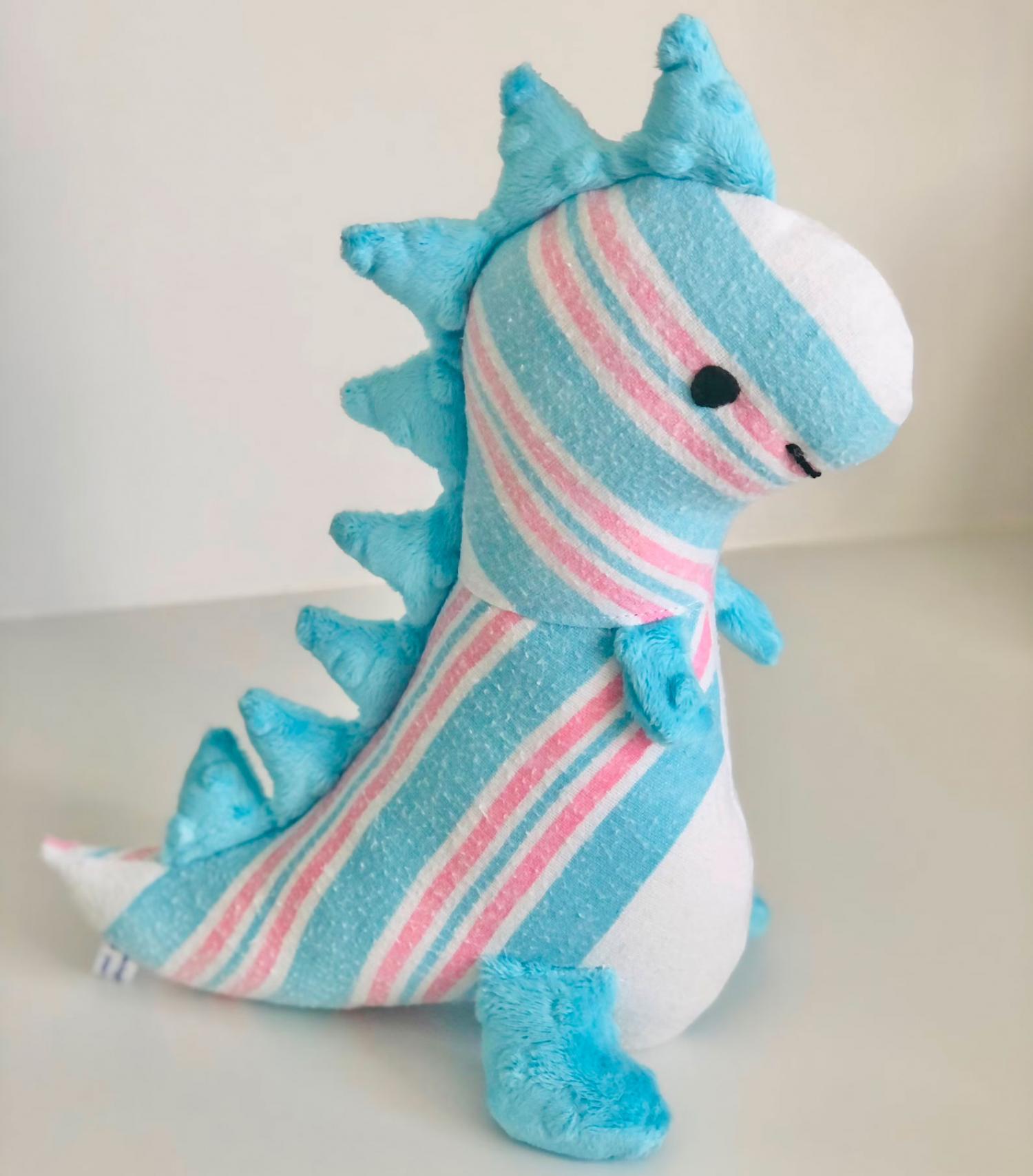 Credit: sewingtink