AquaSkipper Watercraft
By Ryan on 04/14/2013 6:26 AM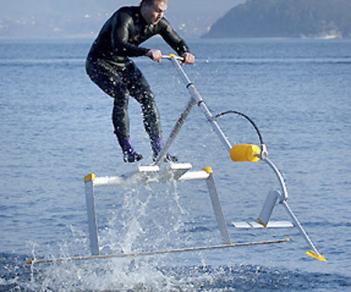 The AquaSkipper is a self propelled device that lets you skip around the water for a few seconds by hopping up and down. The Aquaskipper is not only extremely fun to use, but it's a great work out as well. Just think of how juicy your quads will feel after a few sessions on the Aquaskipper. The device lets you reach speeds of up to 17 mph depending on how hard you'd like to pump it, plus it's completely environmental friendly as it's completely human powered and no gas or battery needed. It's essentially a water based Flintstones car.
The Aquaskipper is easily put together and disassembles in a cinch, will float so don't worry about losing it at the bottom of the lake, and the device weighs 26 lbs in total.
Check out the Aquaskipper in action via the video below.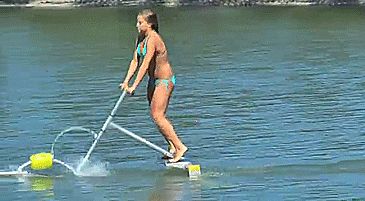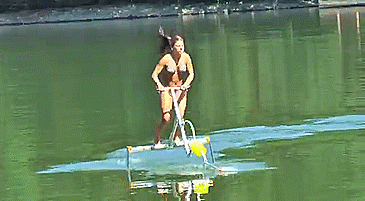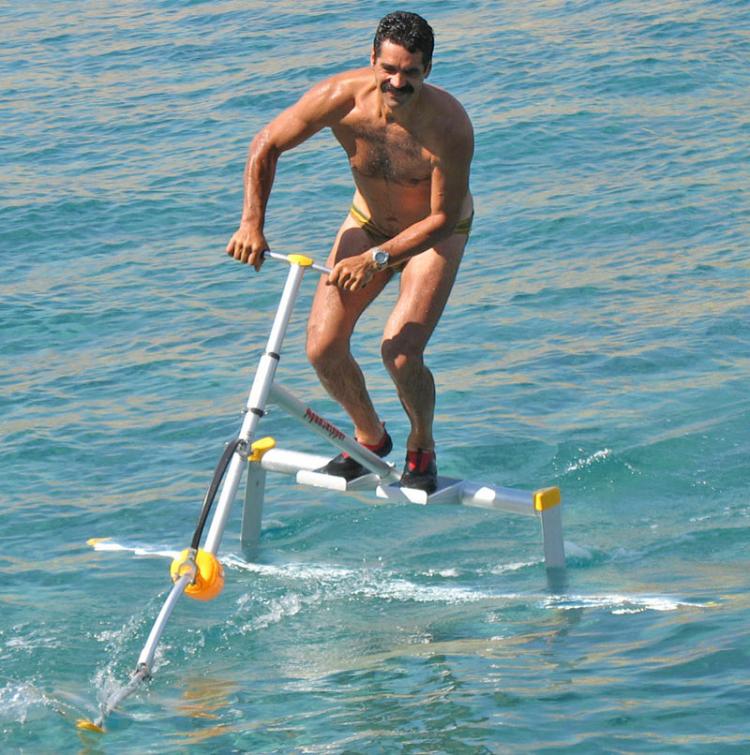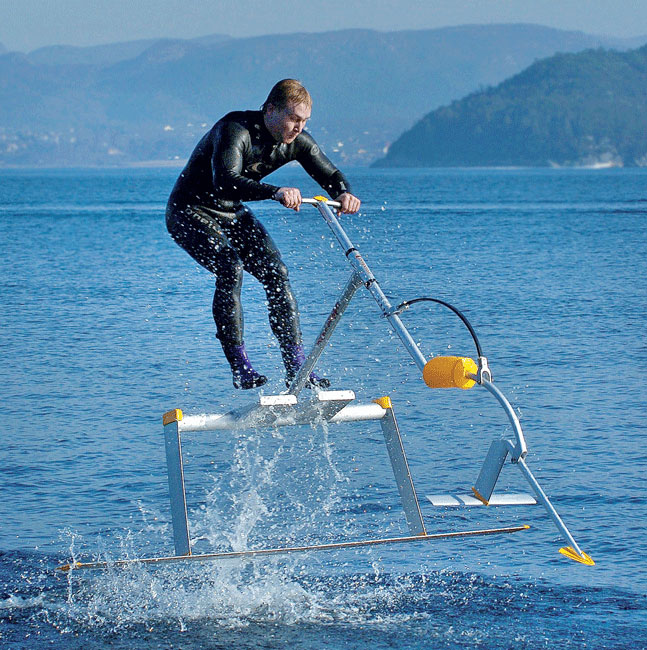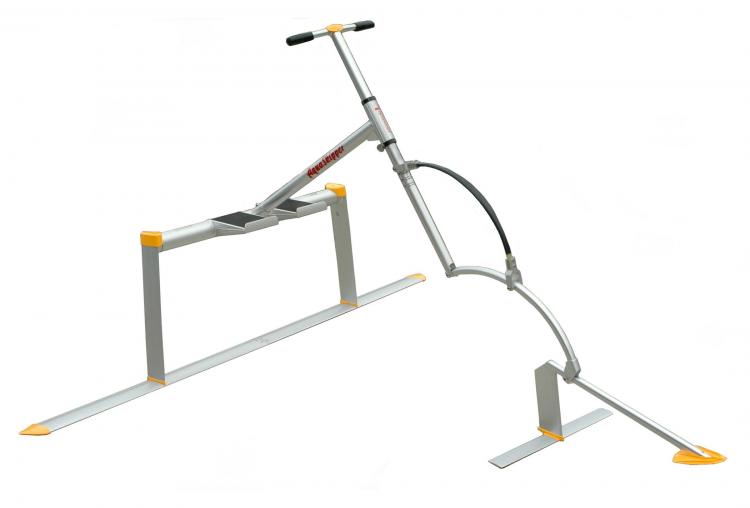 Subscribe To Our YouTube Channel