Every Hunting Lover Probably Needs These Faux Deer Antler Curtain Tiebacks
By Ryan on 10/04/2019 3:07 PM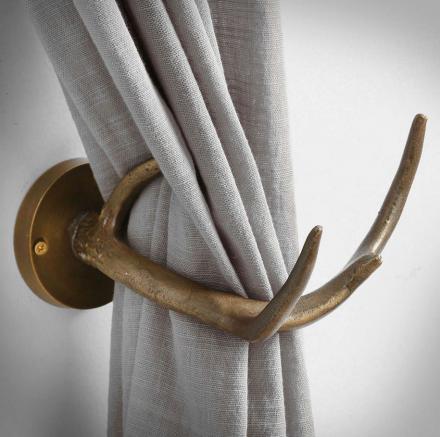 There's nothing quite like a dead dear head carcass mounted on a wall to show just how much of a true bad ass. But if you're looking for something a bit more subtle, and a way to class up a cabin or rusticly designed home, these awesome faux deer antler curtain tiebacks aught to do the trick. They mount right to your wall, and elegantly hold your curtains back when you're not using them. It's a nice sophisticated way to add a bit of the hunting/nature/outdoors lifestyle design to any room with curtains.
A perfect gift idea for any hunter or outdoorsman, and will surely look nice next to all of the dead animals that are suspended from your walls. No longer will you have to use some boring metal bar to hold your curtains open for you, this (artificial) 4 point bucks antler will do the job while it woos your guests and angers your PETA affiliated friends.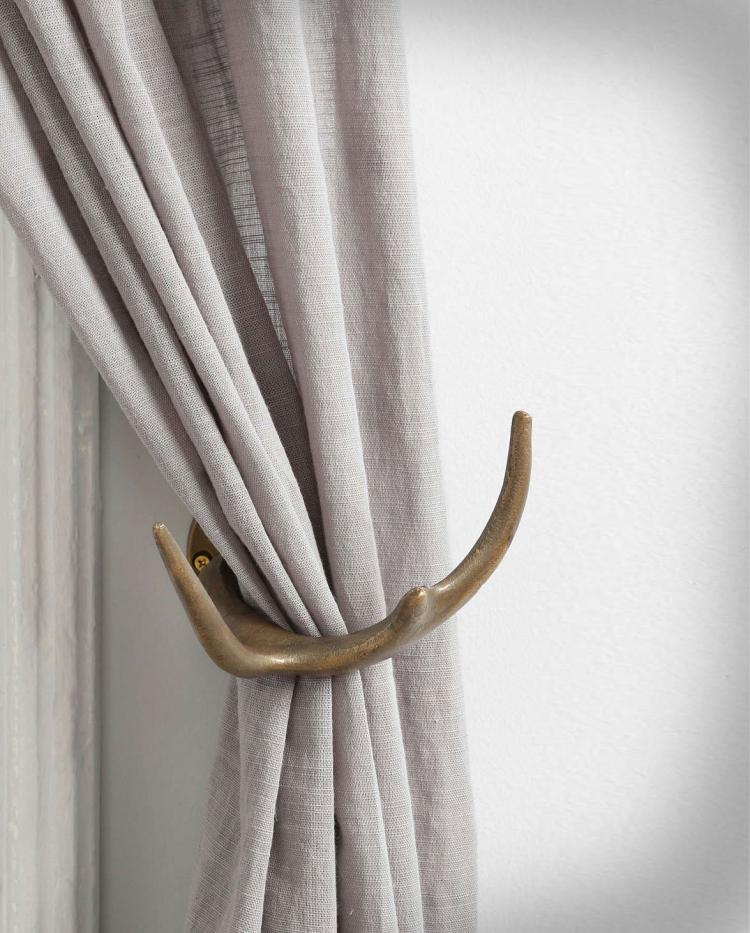 There's a few different versions of the antler curtain holder available on Amazon as well as Etsy, so you can go and find the perfect one for your home.