Anamorphic Calendar Only Lets You See The Monthly Image When Looking Straight On
By Ryan on 03/02/2016 8:46 AM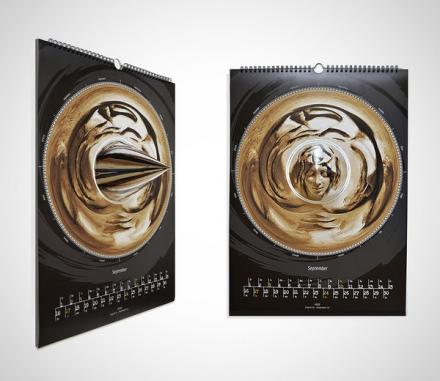 Anamorphosis is a way of designing or drawing something in a distorted way so that you need to view the image from a certain angle or use a device (or both) to view the image or piece of art in it's intended way. So essentially someone could create an extremely distorted image and if you looked at it normally it would be nonsense, but if you were to, say, place a steel cylinder next to it, the reflection would show you the intended image in perfect form. This is the process the creator of this anamorphic calendar uses to display each month's image. Each month features a new distorted image that wraps around a steel cone that reflects the image in perfect form. Looking at most angles, you'll have no idea what the image is, but when you look straight on, the image will be clear.
The anamorphic calendar is made for the 2017 calendar year, and features 12 pages of zodiac signs that get interpreted through the cone in the center. Each page has a hole in the middle of it so that the cone can come through and reflect the image properly. The calendar's days are placed below each image, and each image is surrounded by the zodiac names.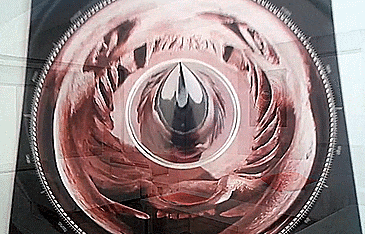 The anamorphic calendar was originally created for a diploma piece at the Visual Communication department of the Hungarian Academy of Art and Design, and now the creator has decided to attempt to bring it to mass market. The calendar is currently in a funding phase on Kickstarter with an estimated delivery date of October 2016, so go reserve yours now, and be sure to check out the calendar in action via the video below.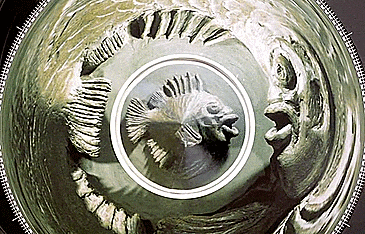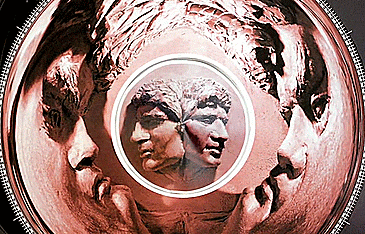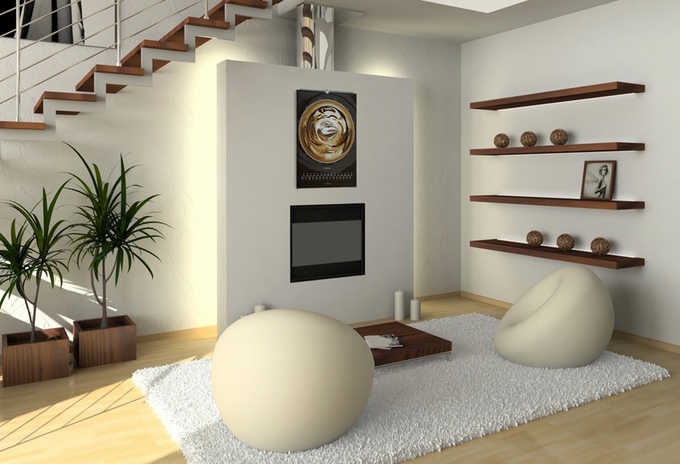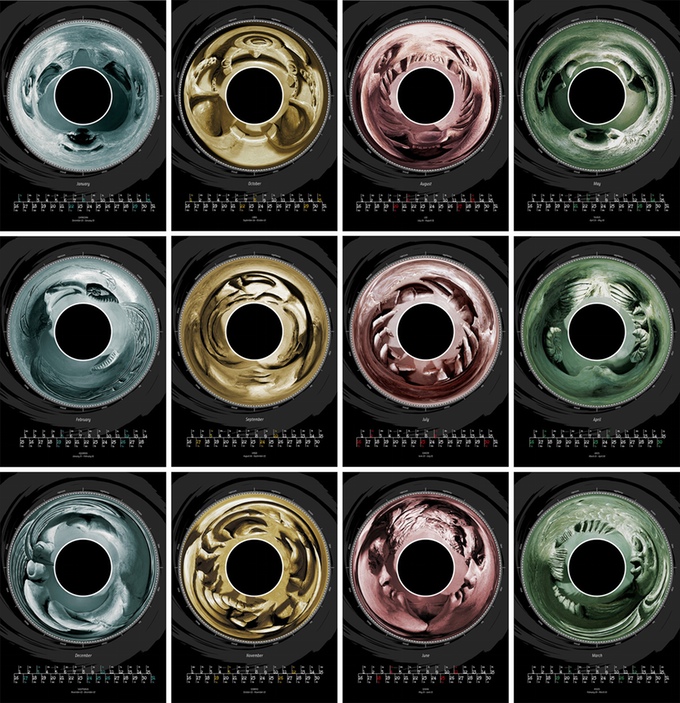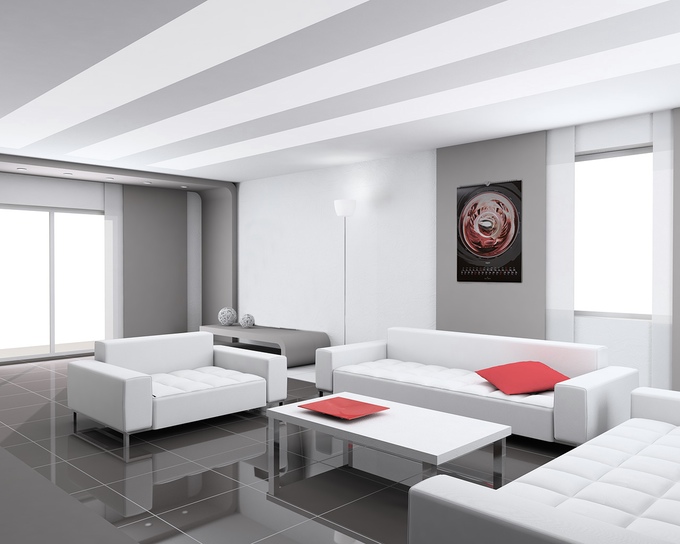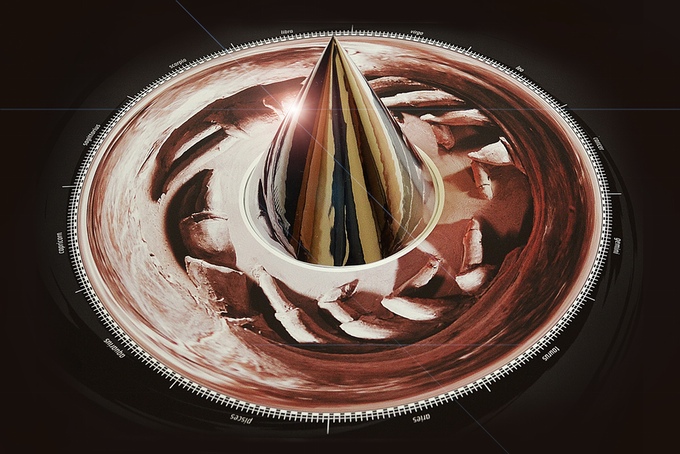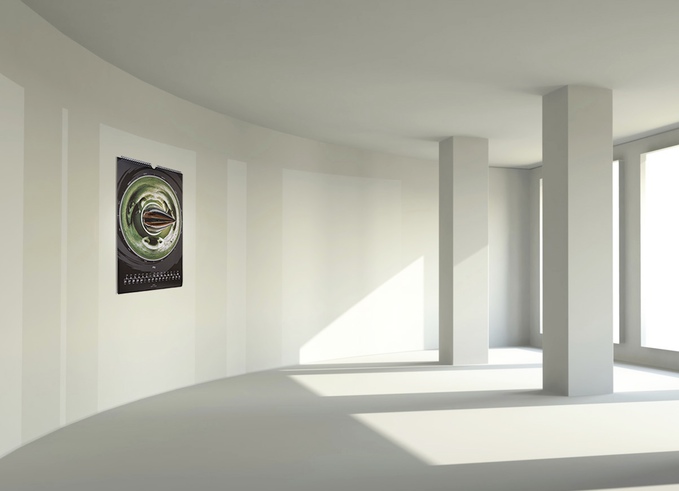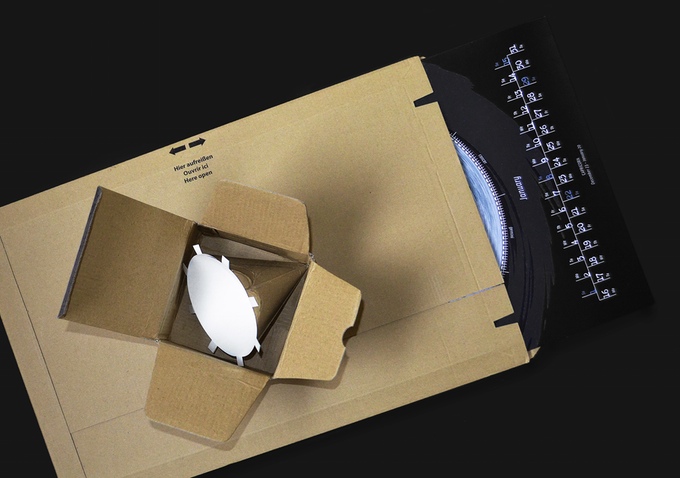 Subscribe To Our YouTube Channel