American Flag Liquor Bag Flask
By Ryan on 06/20/2016 8:40 AM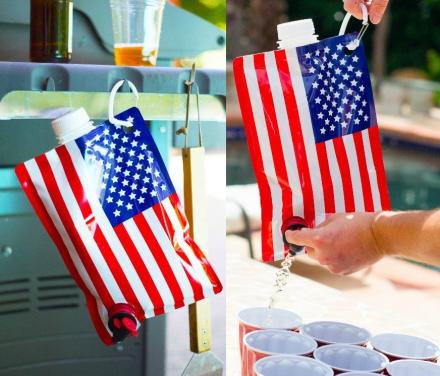 Come July 4th weekend, if you're not drinking out of something that has the American flag on it, you can pretty much consider yourself a traitor to the country and banish yourself from whatever party you're currently at. This liquor bag, similar to what you'd find inside of a box of wine, allows you to hold your liquor, wine, beer, or whatever other alcoholic beverage you may be consuming in a bag with an easy to open and close nozzle on the bottom of it so you can drain your booze into your drinking vessel. Plus it's got that beautiful American flag on both sides of the bag.
The American flag liquor bag has a 2.2 liter capacity, which allows you to hold up to 2 bottles of wine, 5.5 12 oz cans of beer, or obviously just over 2 liter-sized bottles of liquor, plus the bag is completely reusable so you can rinse it out with soapy water and put a whole new beverage inside of it.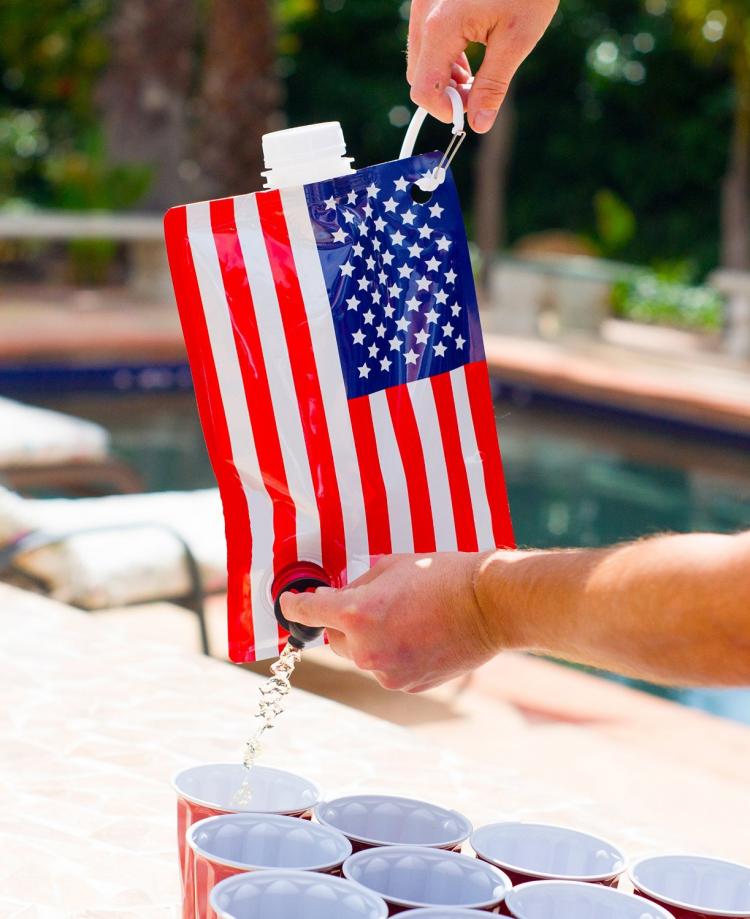 The American flag wine/liquor bag is made from BPA-free food grade plastic, and is perfect for 4th of July parties, BBQs, tailgating, pool parties, drinking games, camping, boating, etc. The bag has a wide cap on the top to easily fill it up, and has a hook on the corner of it so you can hang on something while you pour a drink.