This Ultimate 3-In-1 Rake Lets You Grab Debris To Place In Trash Bin
By Ryan on 04/07/2020 10:29 AM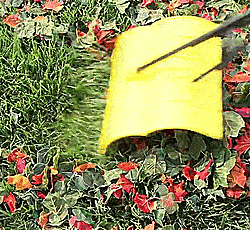 When it comes to raking leaves and cleaning your yard up in the spring, the worst part is clearly trying to gather everything you've just raked up into a tiny little trash bag. Instead of having to shovel leaves and hard debris into your shirt and then into a tiny bag that's about to rip apart, this unique rake/shovel combo helps you gather leaves, and then pinches together to easily transport the debris to your trash bin.
It's called the Amazing Rake, and I'd say it's quite aptly named. It there was a spork yard tool that existed, the Amazing Rake would be it. It's made up of two sides, one of which has prongs on the end of it, with a flat shovel like are on the opposite side. The two ends of the shovel/rake are connected to a handle, which when pulled back, will cinch both ends together, pinching whatever's in-between the panels.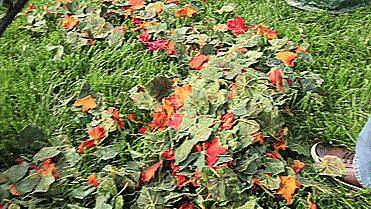 How do I use the Amazing Rake?
To use the Amazing Rake, just rake and gather your leaves and yard debris like you would normally would, either with the Amazing Rake or with a normal rake. Once the debris is gathered into a pile, just pinch the debris together by pulling back on the handle of the Amazing Rake to lock it in place while you transport it to a trash bag or bin. Once hovering over the bag/bin, just push the handle forward to release it.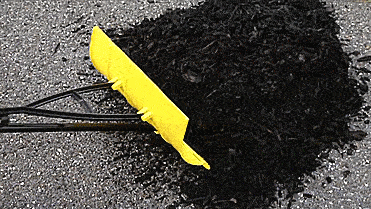 The unique rake can be used in three different ways, including just a normal rake by leaving it wide open to use it as a regular rake, as a pick up tool by keeping the top side down so it can pinch and secure loads in place to transport to a bin, or as an open shovel for picking up larger loads, dog piles, and more.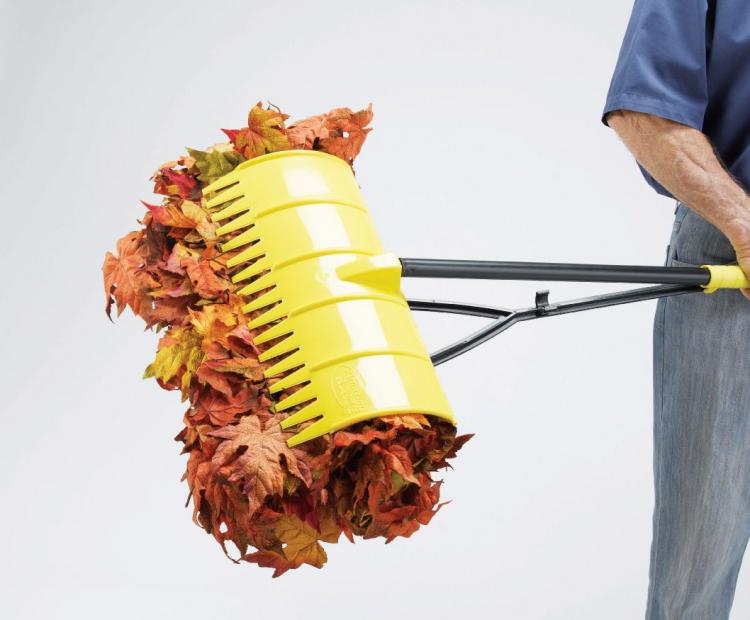 The Amazing Rake prevents you from having to bend or kneel down to pick up yard debris, will efficiently rakes, scoop, and picks up all kind of yard debris, is made from an unbreakable copolymer polypropylene material, and weighs just 2.5 lbs.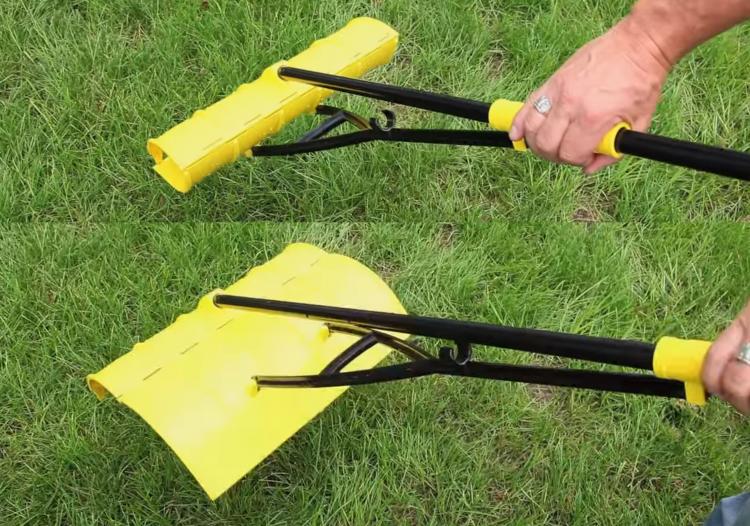 Check out the Amazing Rake yard pick up tool in action via the video below.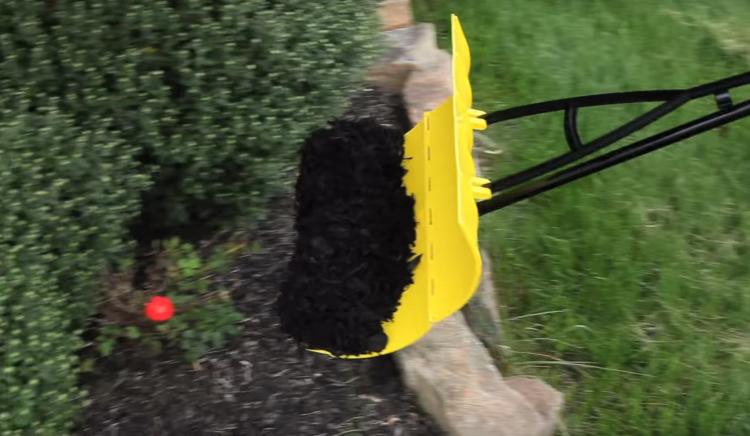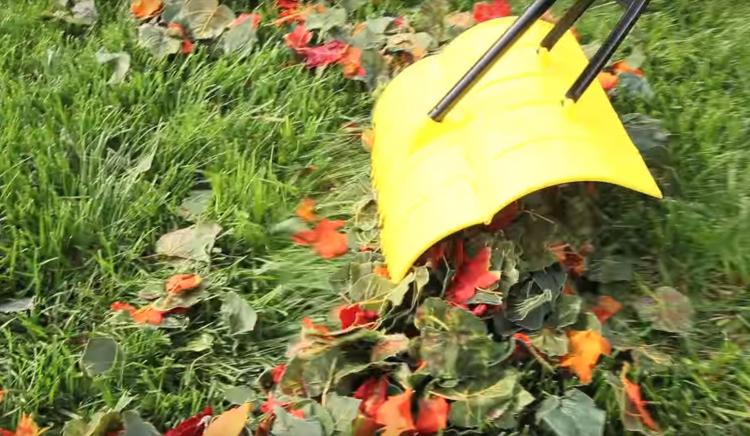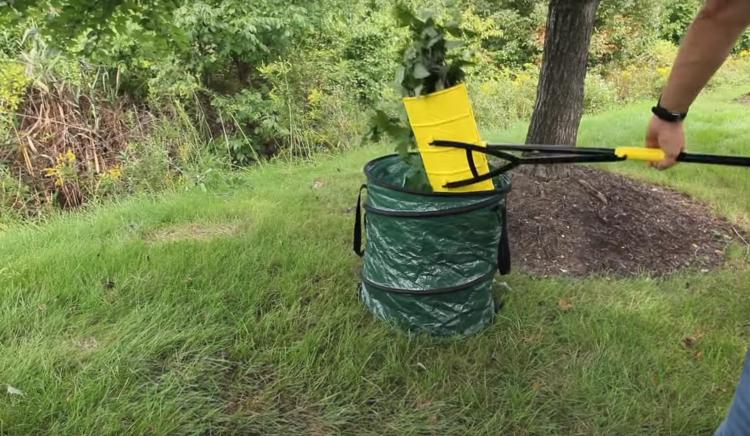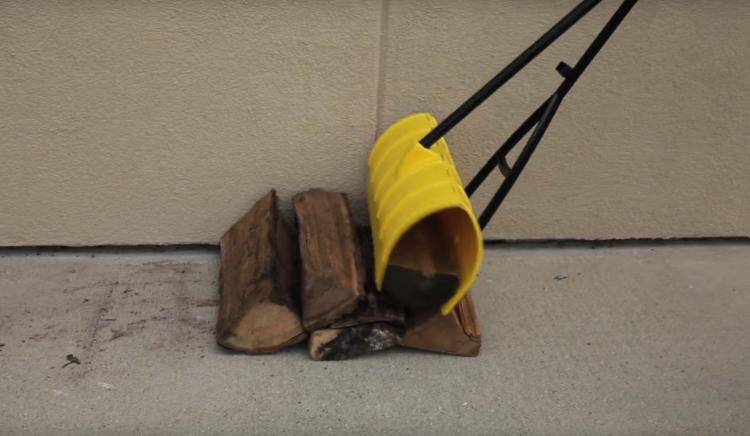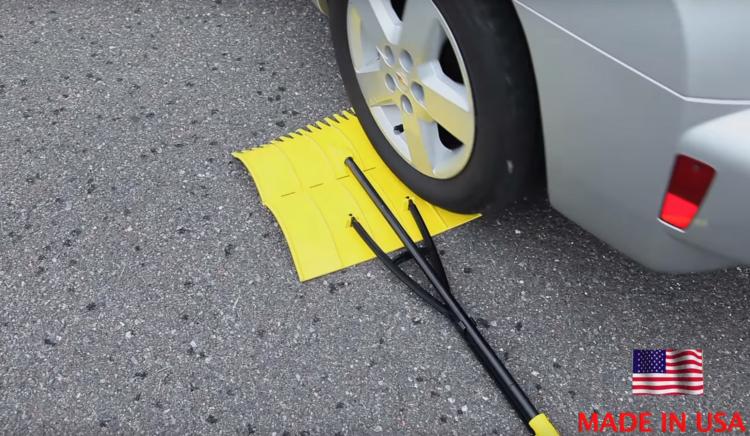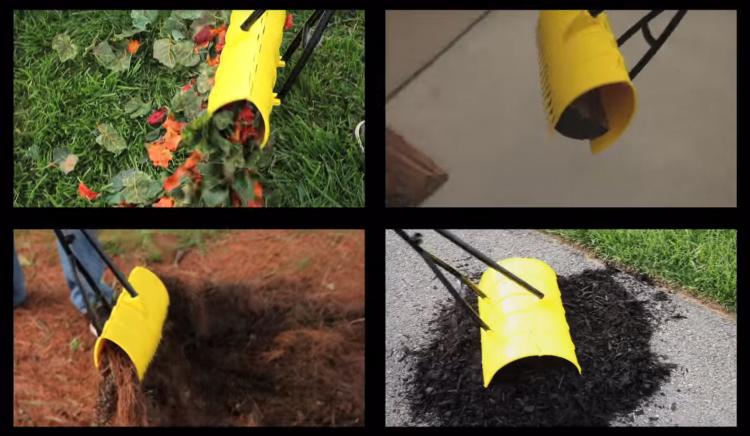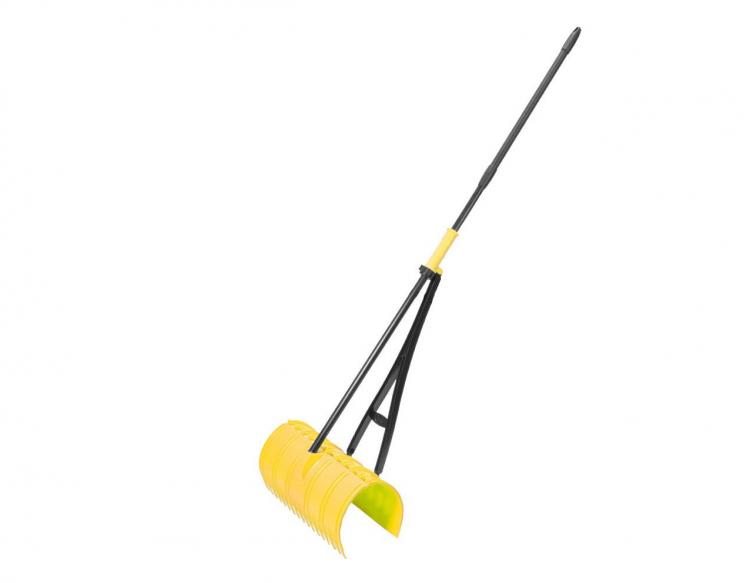 Subscribe To Our YouTube Channel