The Self-Inflating Air-Opus Trailer Auto Expands To 121 Square Feet of Camping Space
Date Published: 08/22/2019 10:45 AM (Updated: 08/23/2019 8:24 AM)
When it comes to camping, who has the time and patience anymore to connect your tent poles, and struggle to get that tent pitched, especially when you're just looking to relax when you get to your campsite. The new Air-Opus trailer will self-inflate and practically set itself up while you sit back and have a beverage. You can then look on at your camping partners as they struggle to set their tent up.
The Air-Opus camping trailer comes packed flat and opens up to a luxurious and roomy trailer stocked with a fridge, a stove, a small sink, a dinette table, a portable toilet, and enough beds and room to sleep up to 6 adults.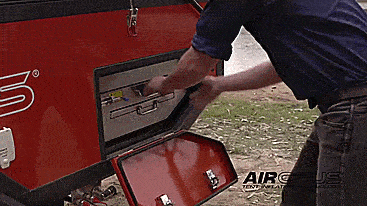 Flip a switch, and the Air-Opus will self inflate and set it self up in just 90 seconds. Once fully setup it offers 121 square feet of camping space inside of it, along with 8 feet high ceilings, meaning there'll be plenty of room for you and your family while camping.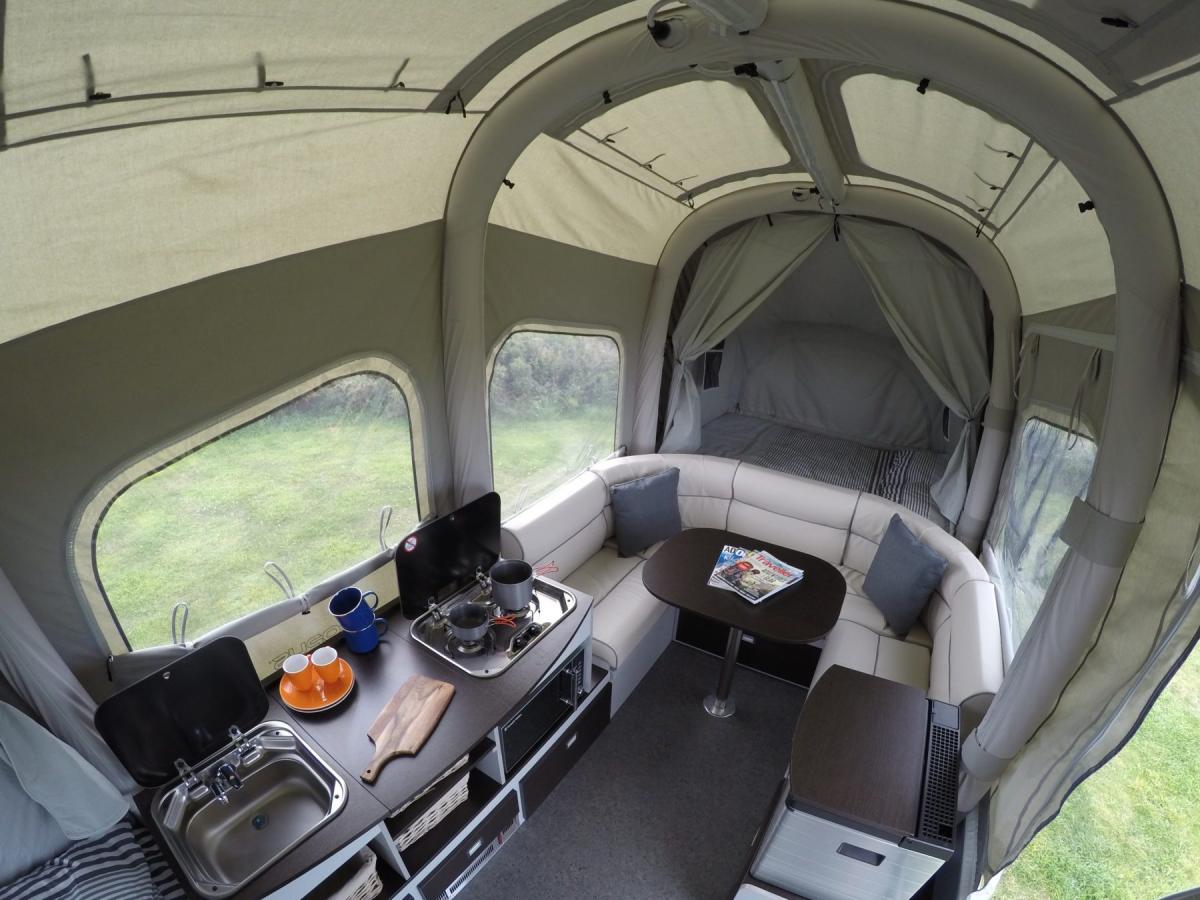 With options for running water, electric heat, and even an air-conditioner, the Air-Opus trailer is the perfect solution for those families that love to camp, but aren't quite interested in sweating all night in a hot tent that sits on the ground.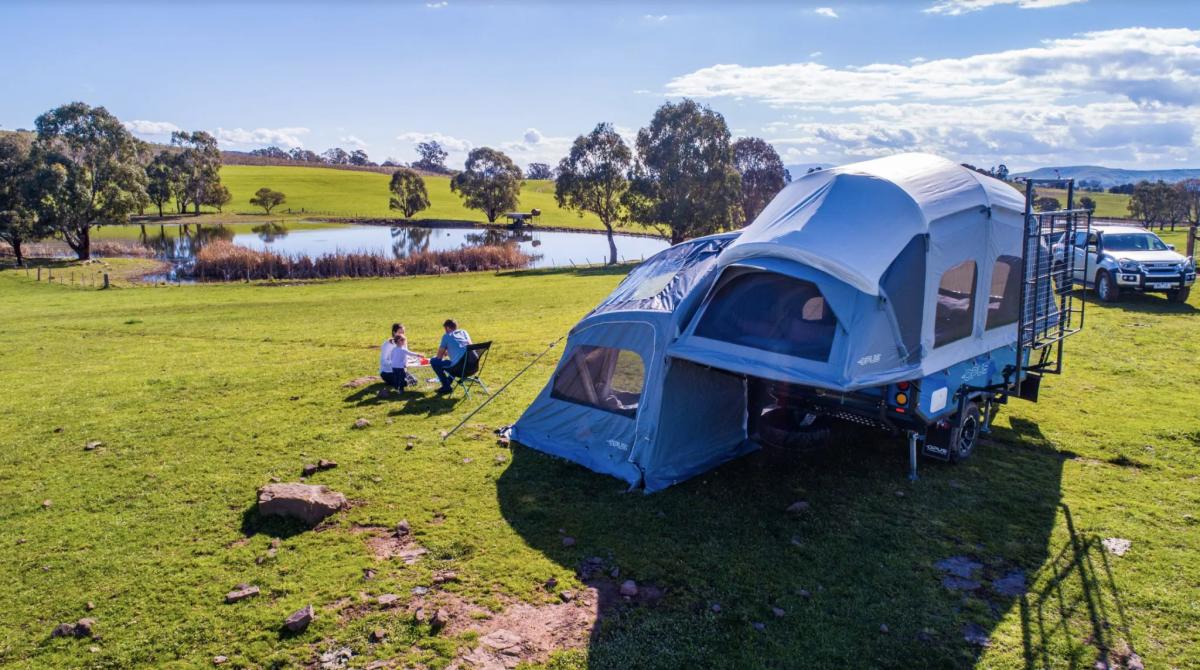 With no certifications or requirements for the trailer, practically any capable car or truck can tow the Air-Opus, and since it's completely flat when packed down, you can even put a rack on the top of it for hauling extra luggage, kayaks, canoes, skis, bikes, and whatever else you might need on your trip.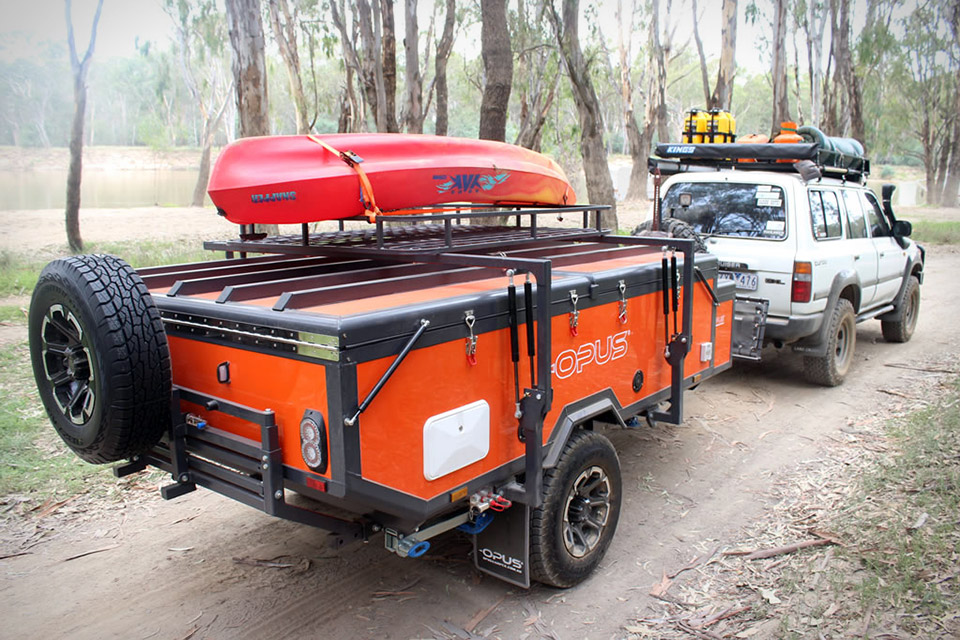 Other features of the self-inflating camper includes:
A light 1,550 lb towing weight
Two fixed double beds (additional double bed in seating area)
An optional full awning (with 2 extra bedroom pods and large additional living area)
Pullout storage drawers for coolers and more
Pullout stove with silverware drawer
Indoor sink and small cooking area
A microwave and mini fridge
Onboard propane connection and tank holder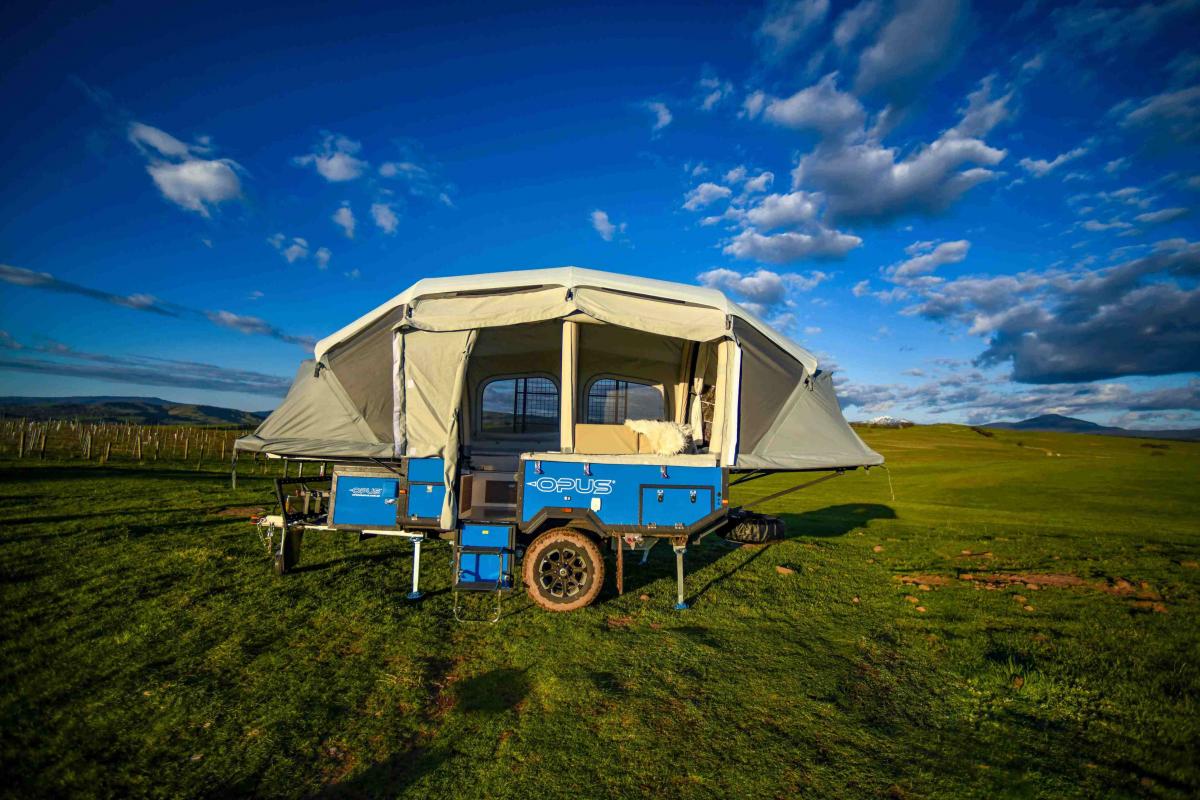 At a base level the Air-Opus costs right around $19k without the self-inflating capabitlies, but if you would like to add that option on, you're looking at an extra $2.5k. Other versions of the pop-up inflating camping trailer include an off-road version for your extreme adventures, along with a smaller version that just sleeps 2 adults.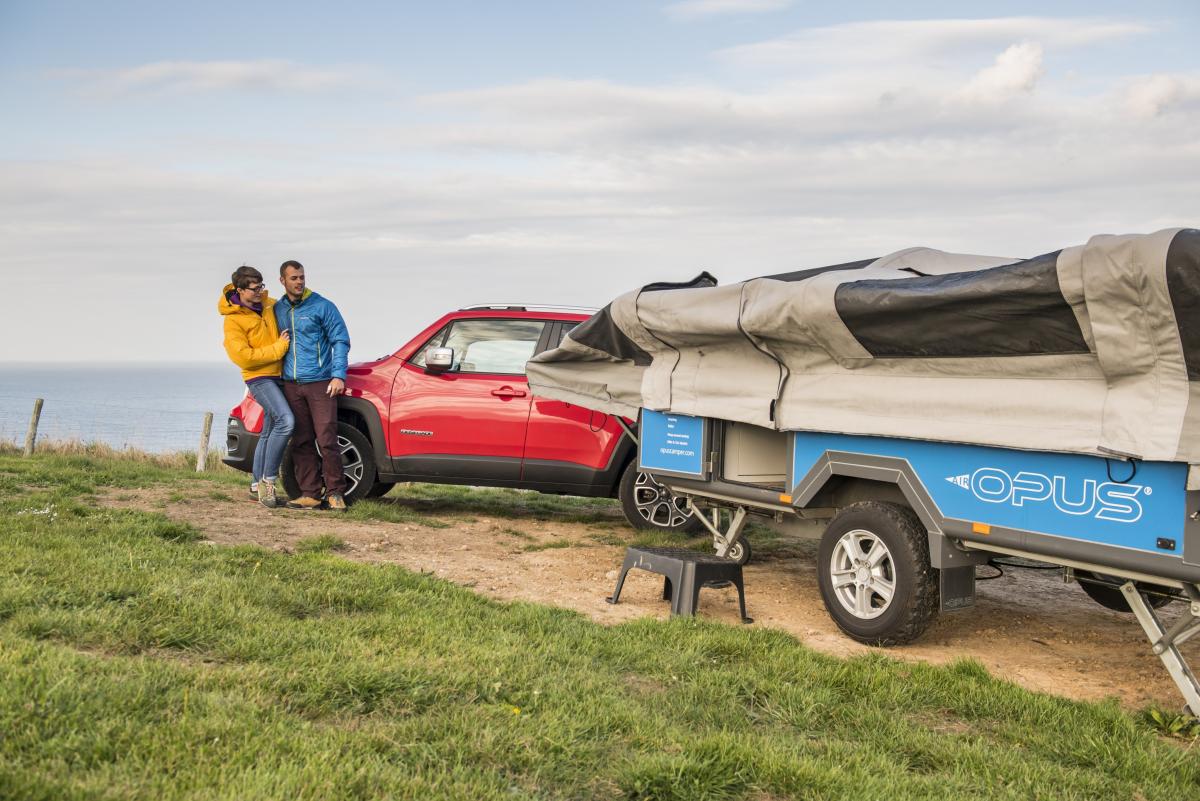 You can find U.S. dealers for the self-inflating trailer here.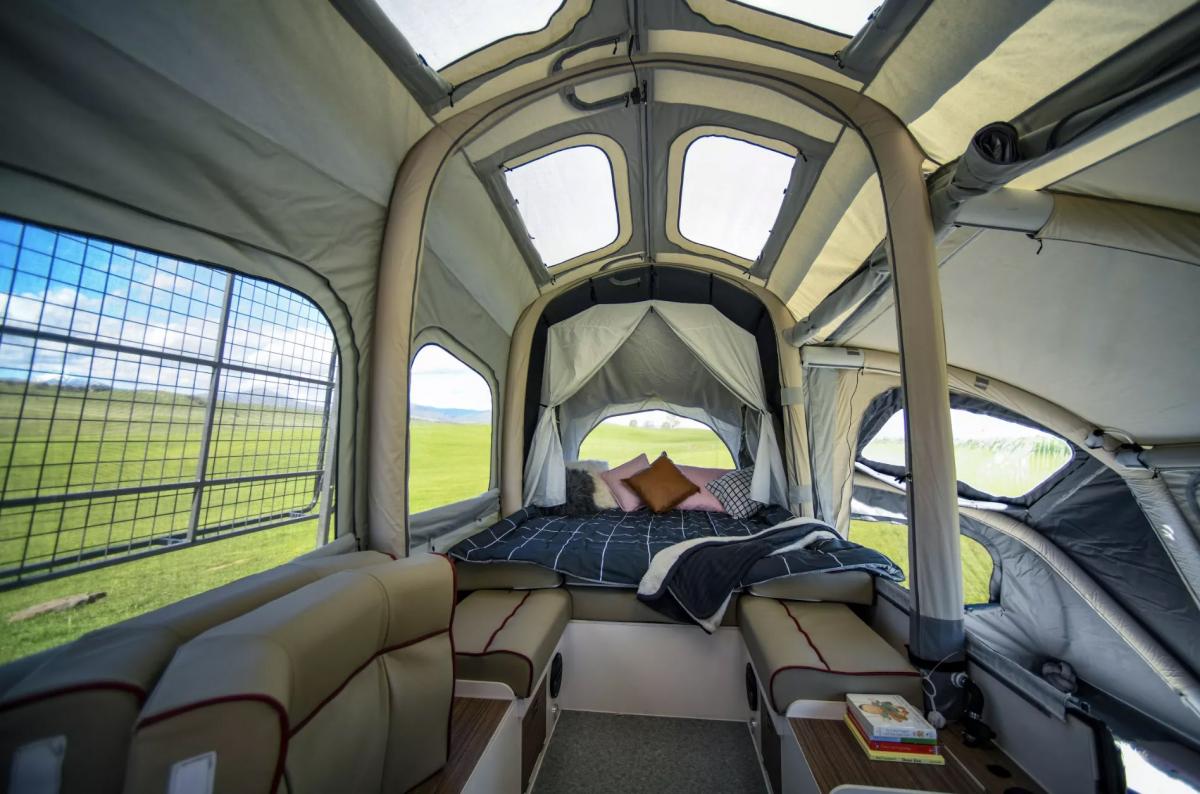 Check out the Air-Opus self inflating camping trailer in action via the video below.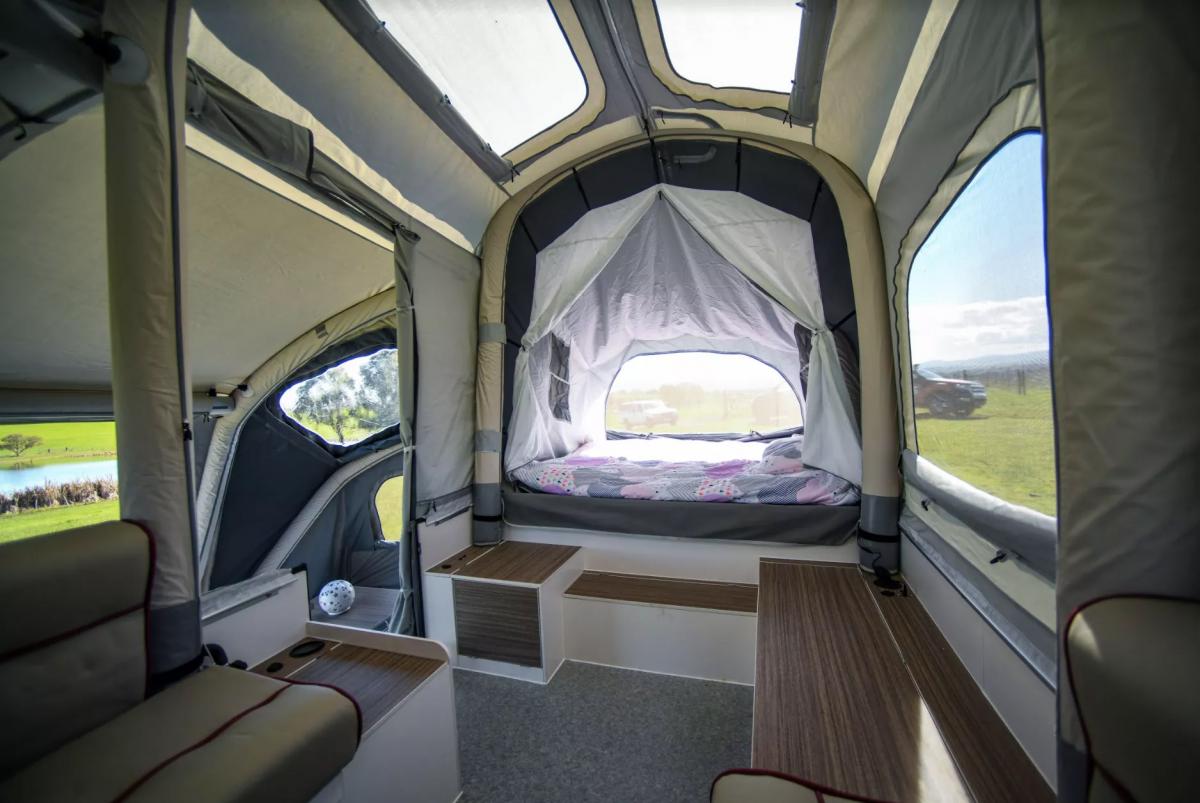 The auto pop-up trailer comes in orange, black, or blue colors to choose from, measures 14'3" x 6'4" when fully closed, and measures 20' x 6'4" when opened. The trailer has a ground clearance of 9.5 feet, uses a 12v power connection (for most appliances) and a 120v (to recharge the battery at home or on-site).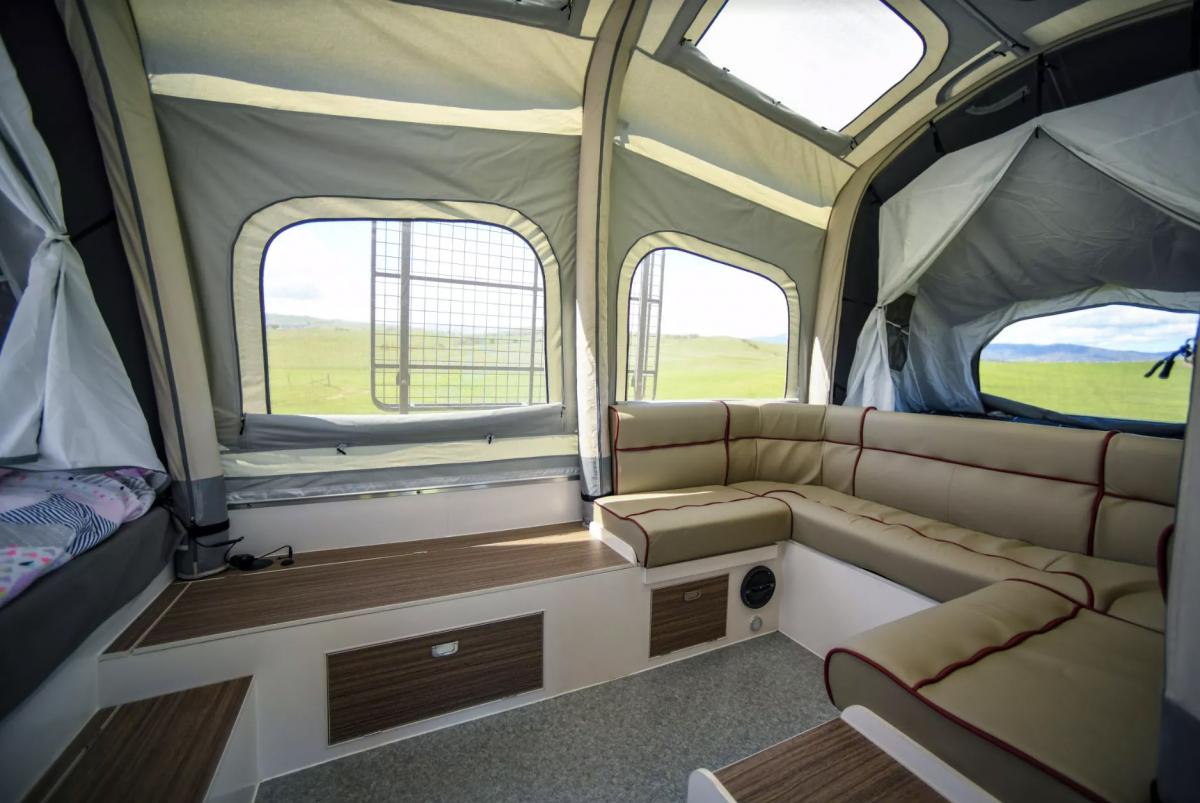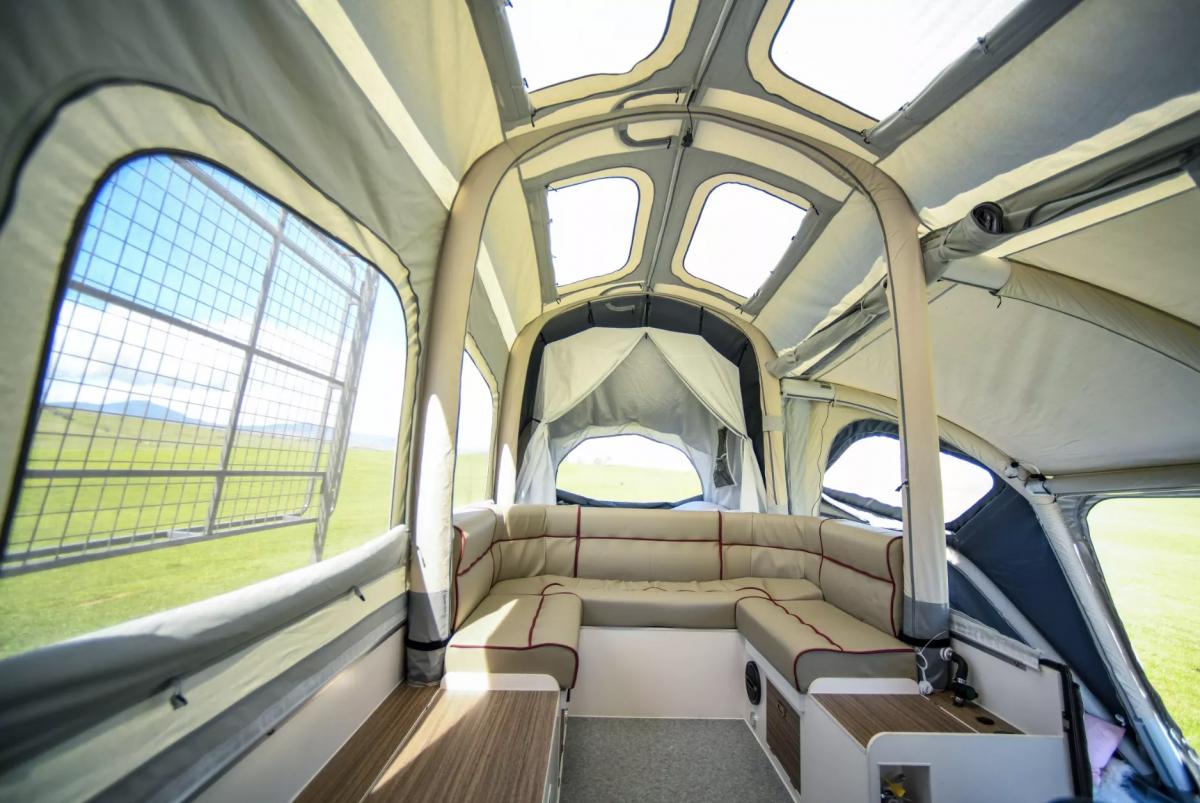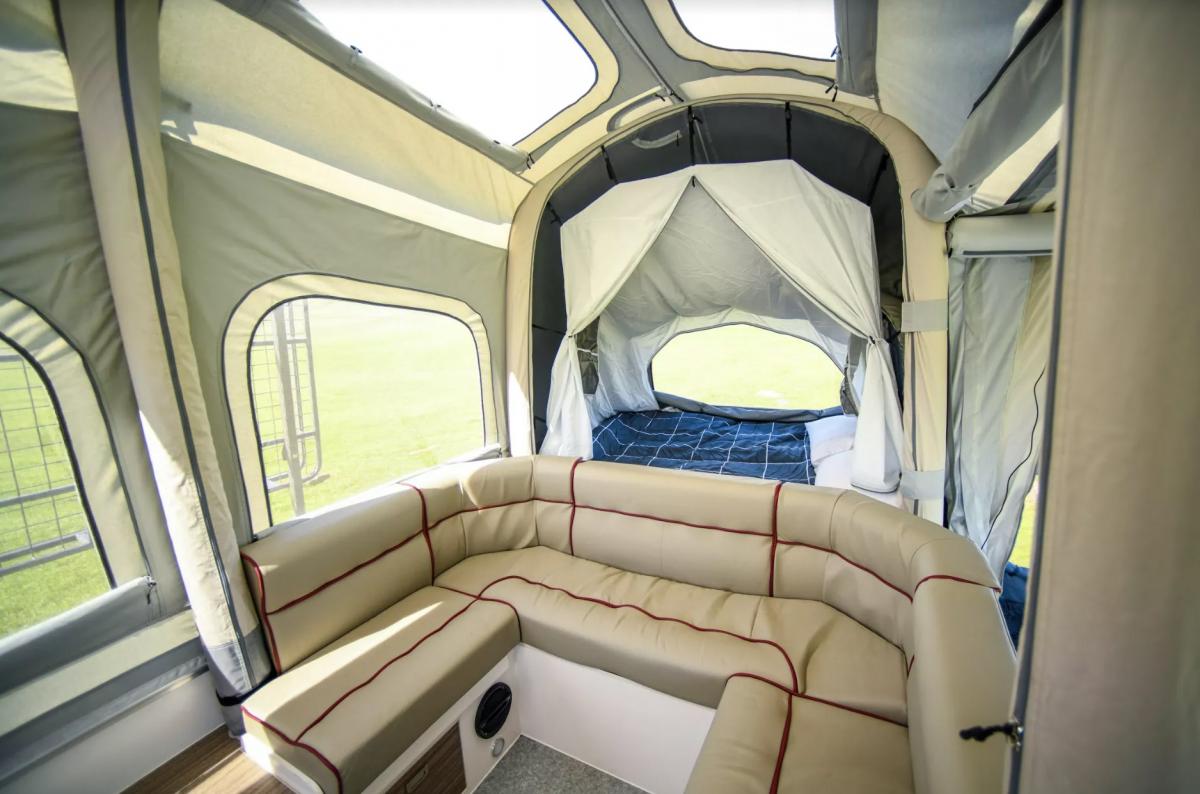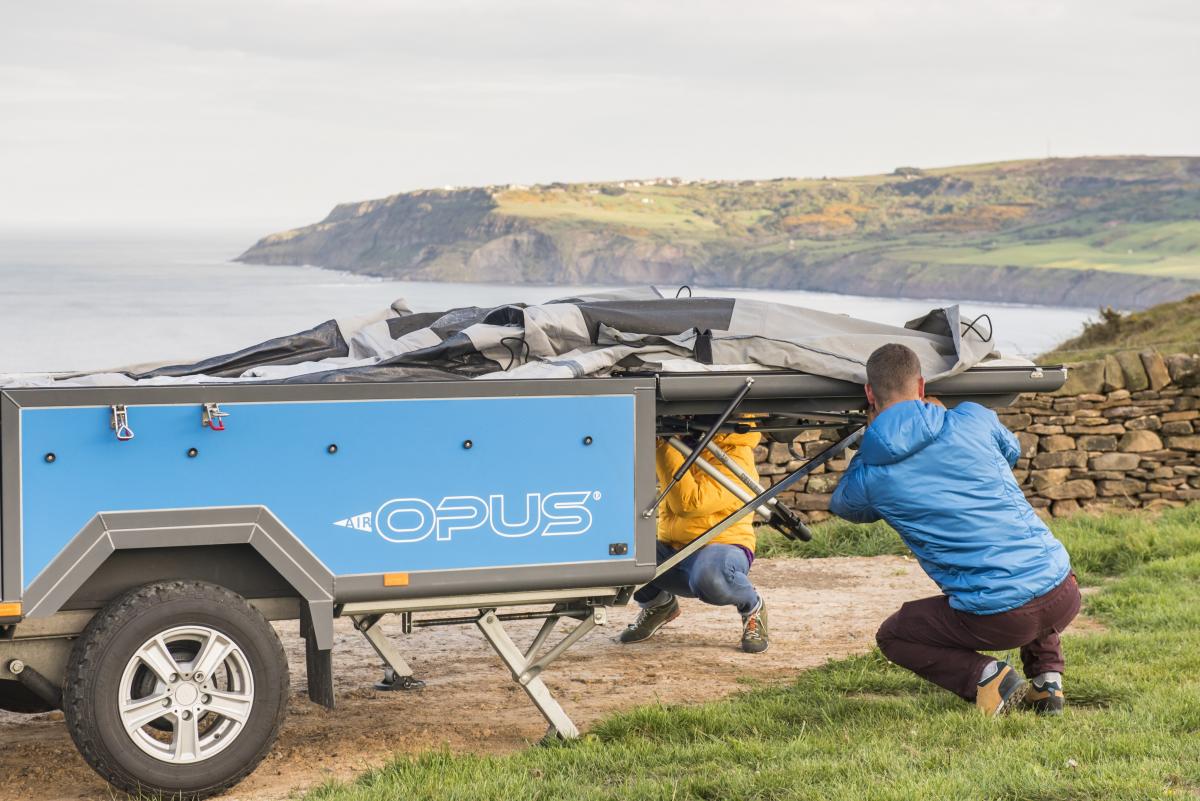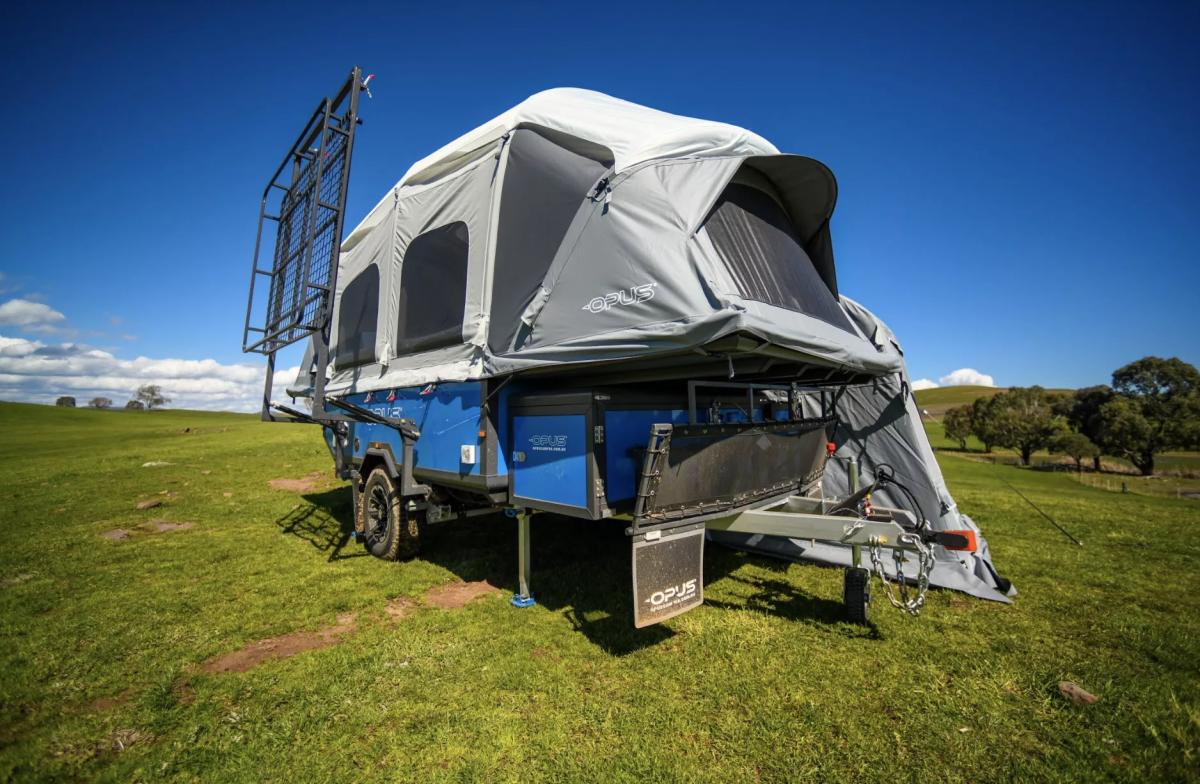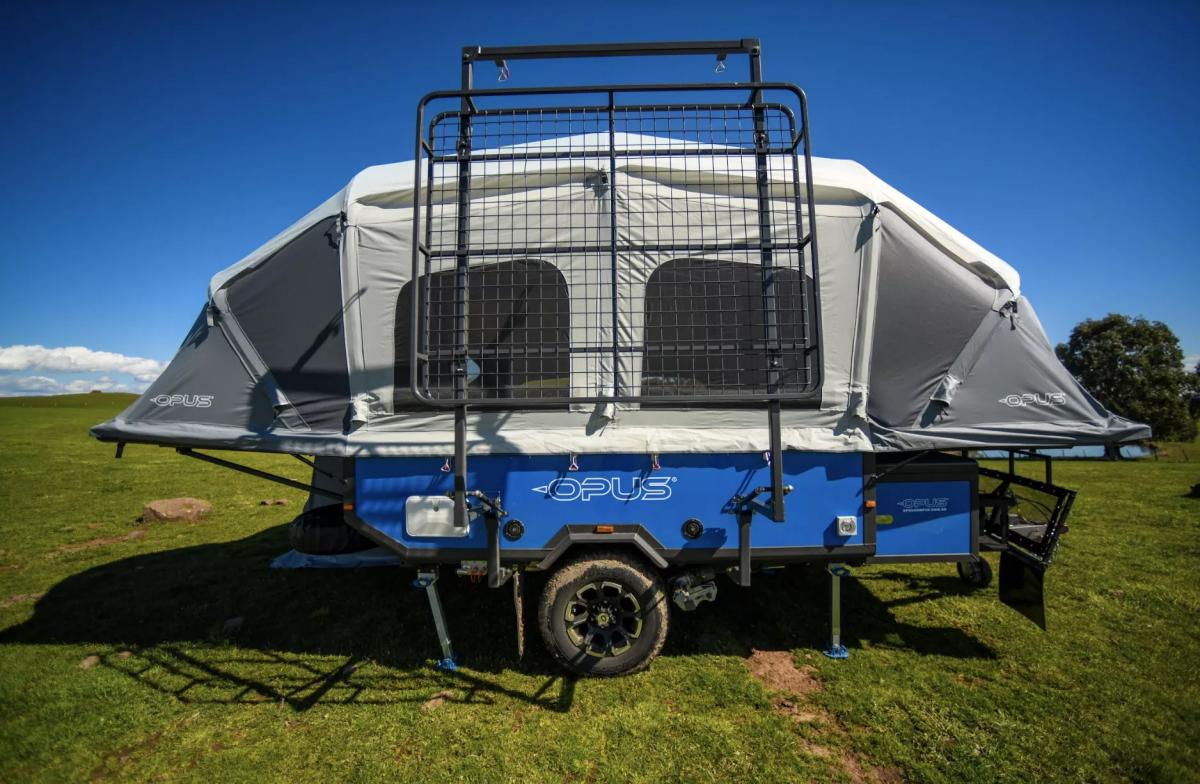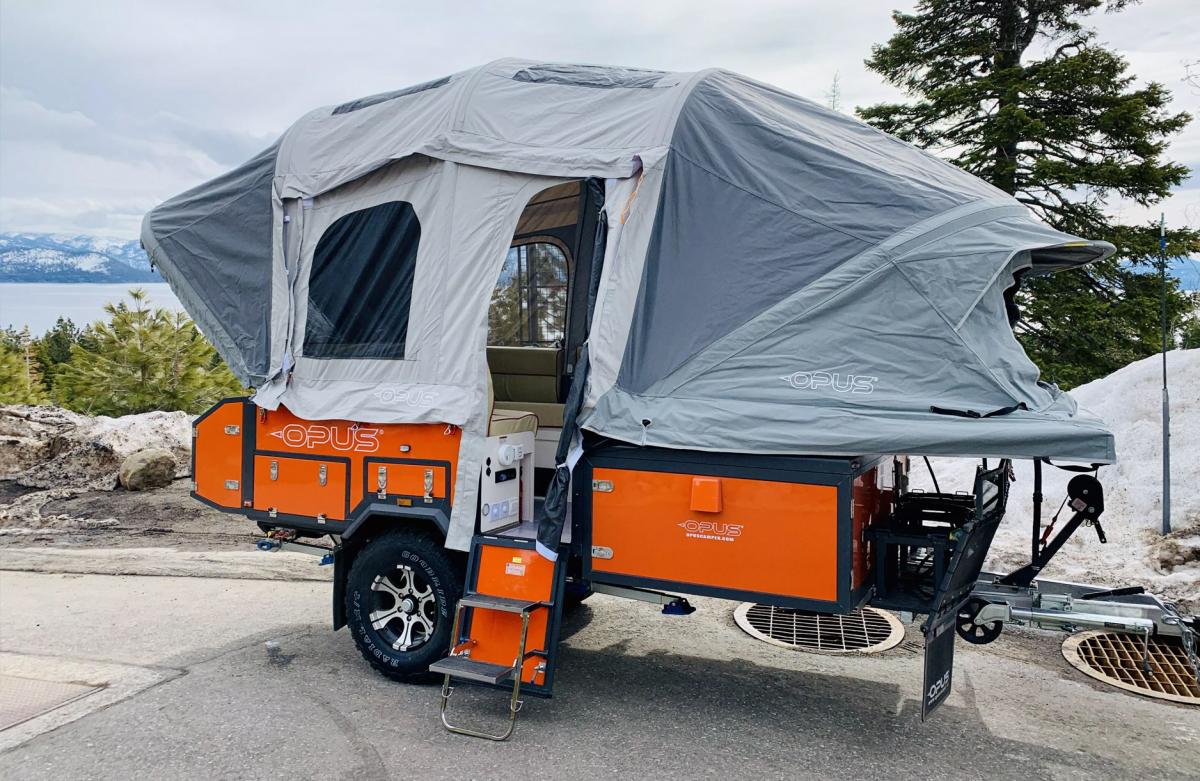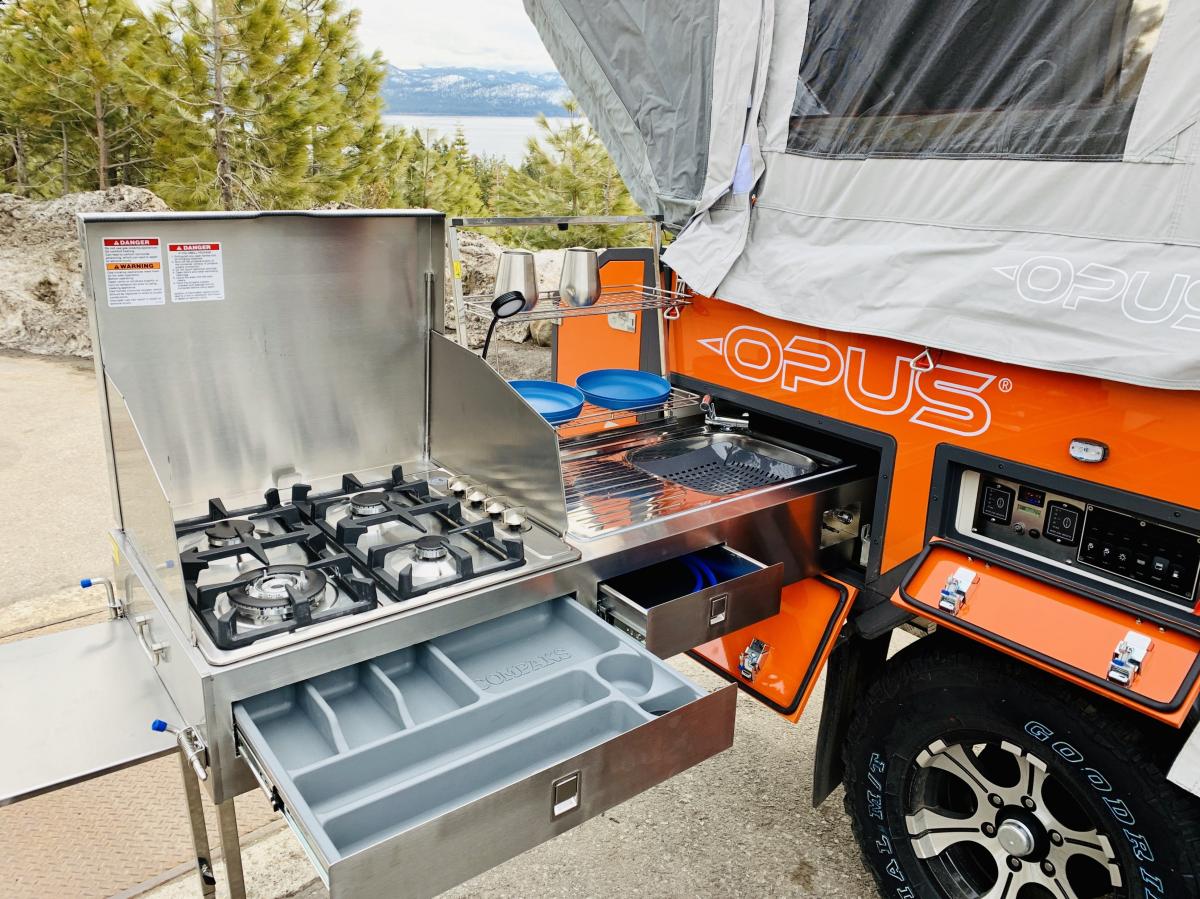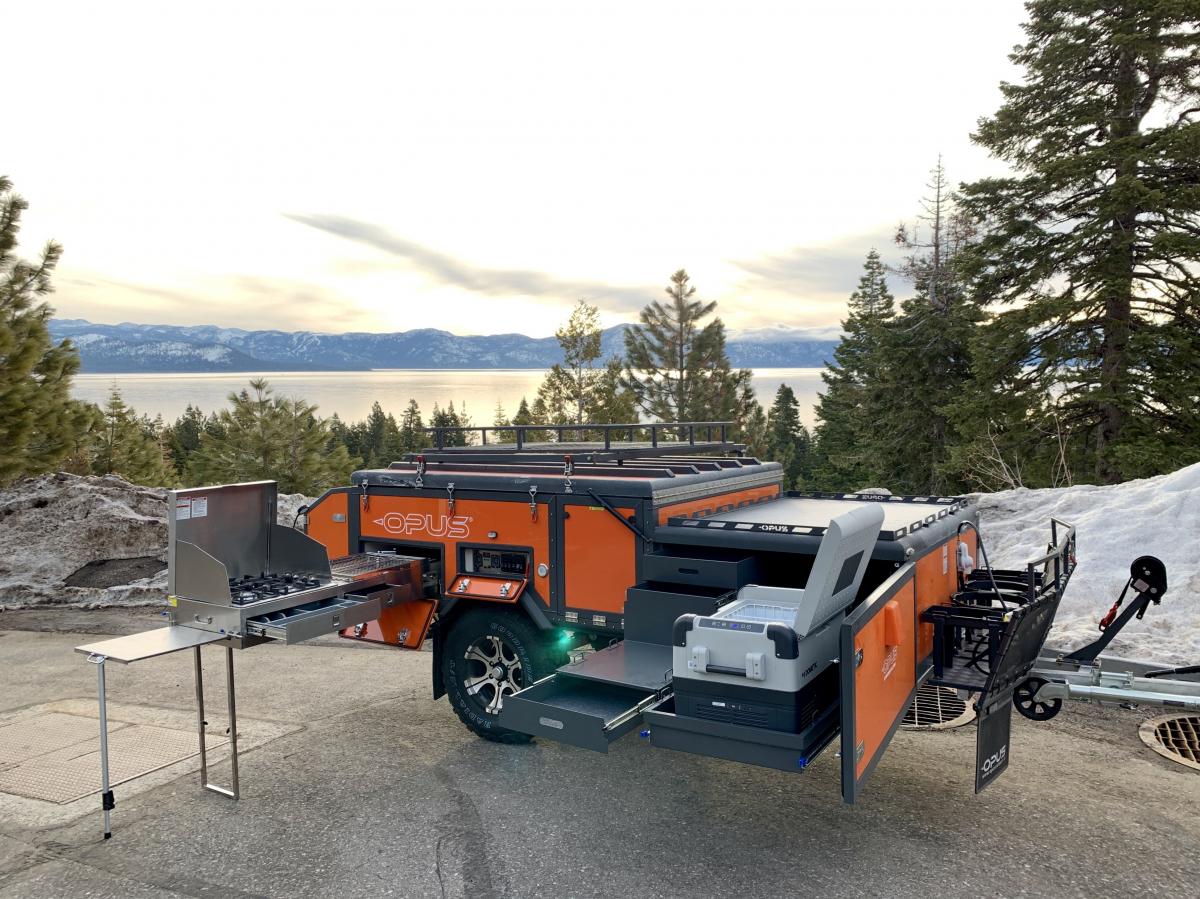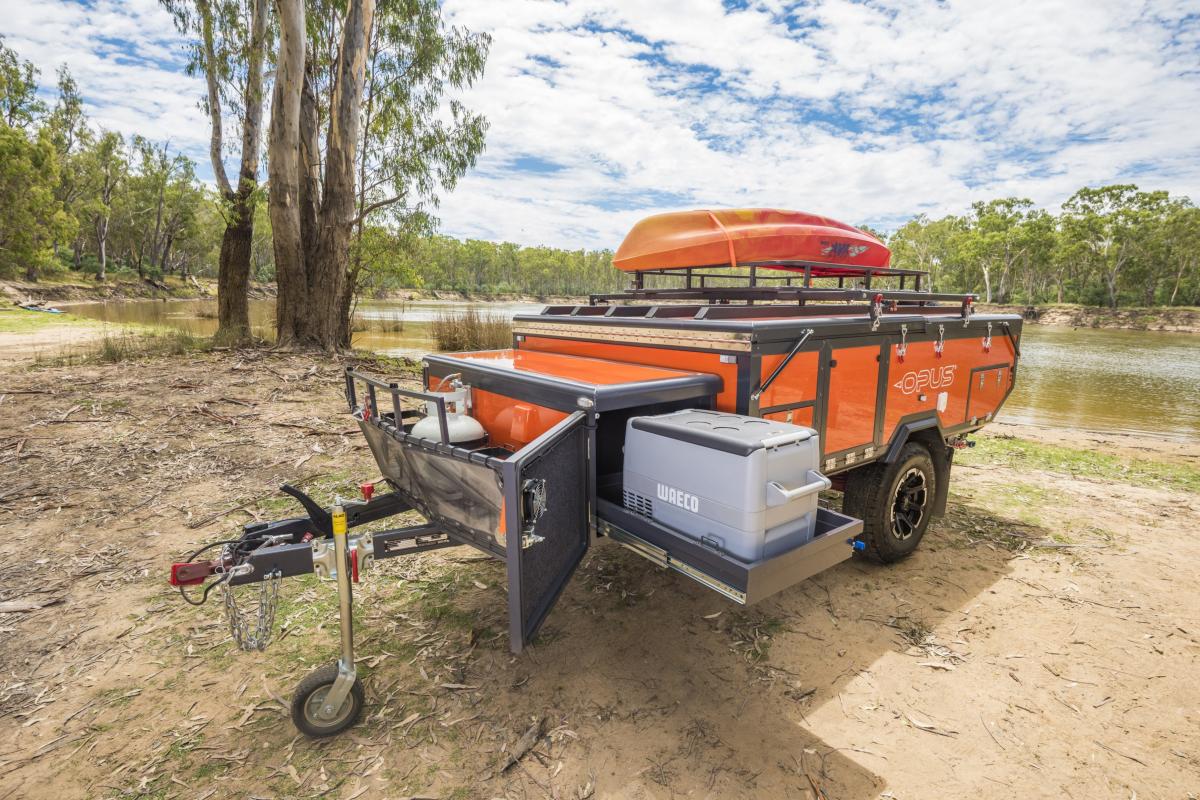 Subscribe To Our YouTube Channel