There Are Now After-market Heated Car Seats You Can Get To Survive Cold Winter Drives
By Ryan on 12/09/2019 10:31 AM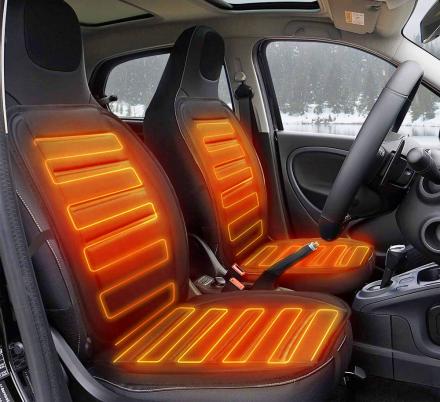 You've probably seen the after-market cooling seats that we posted a while back that's perfect for keeping your behind from sweating all Summer long while driving. Well, now there's another version for the winter, and it offers your car after-market heated seats, assuming you mistakenly bought a car in a cold climate area without heated seats. It's the perfect gift idea for people who drive a lot in cold weather.

Versions: Heated | Cooled
Packs: 1 | 2
The unique heated car seat attachment plugs right into your cars 12 volt plug (aka cigarette lighter), and securely straps onto pretty much any standard car/truck car seat. The after-market heated car seats quickly heat up in just 3-5 minutes and it even has high and low settings so you can get just the right amount of heat for your back, behind, and thighs.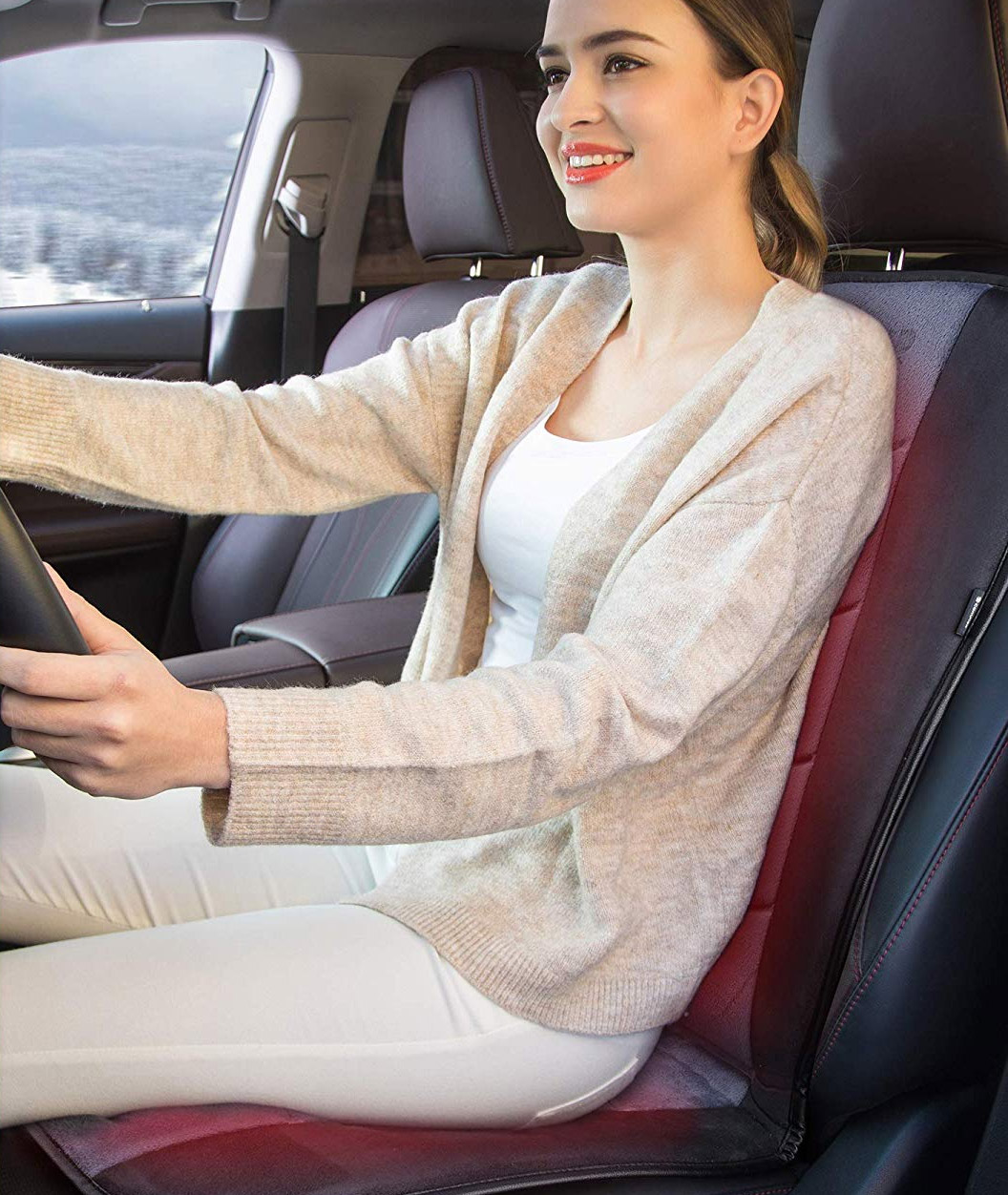 Not only great for use in your car or truck while driving, the unique heated car seat attachment can also be used on an office chair. Secure it right onto your existing office chair to keep nice and toasty. It's especially great for people who are always freezing in the office, without the need to wear one of these fully body knit onesies.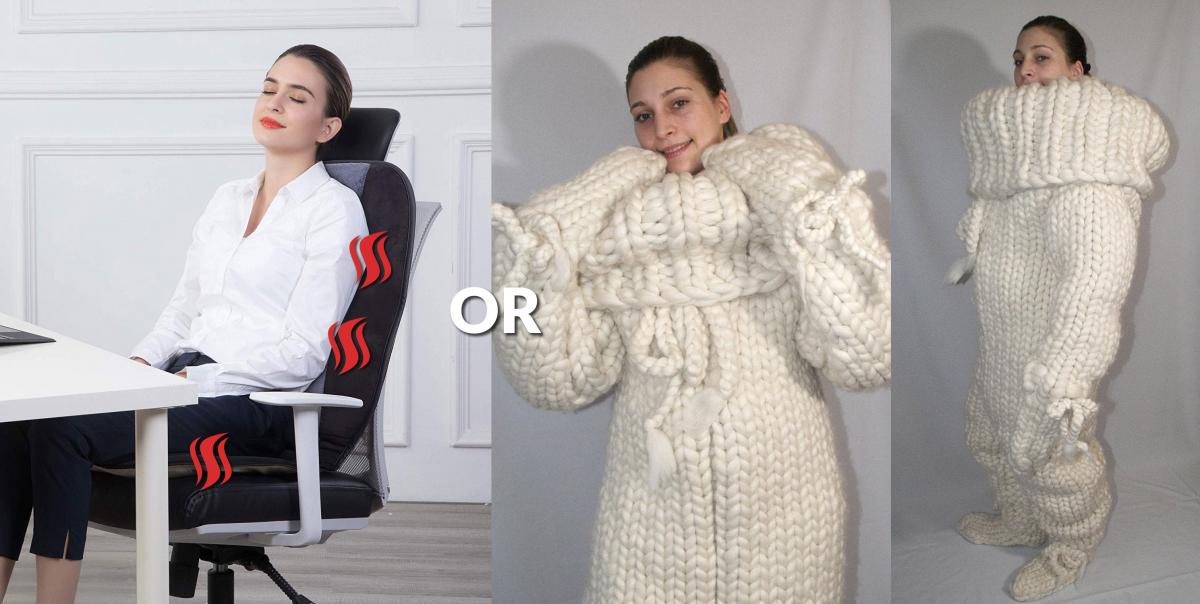 You can get the after-market heated car seat attachments in either a 1 pack or a 2 pack for a little cheaper price. What's great about the 2 pack is you can heat both of the seats up front in your car so that your passenger isn't left out in the cold while you're sitting with nice and toasty buns.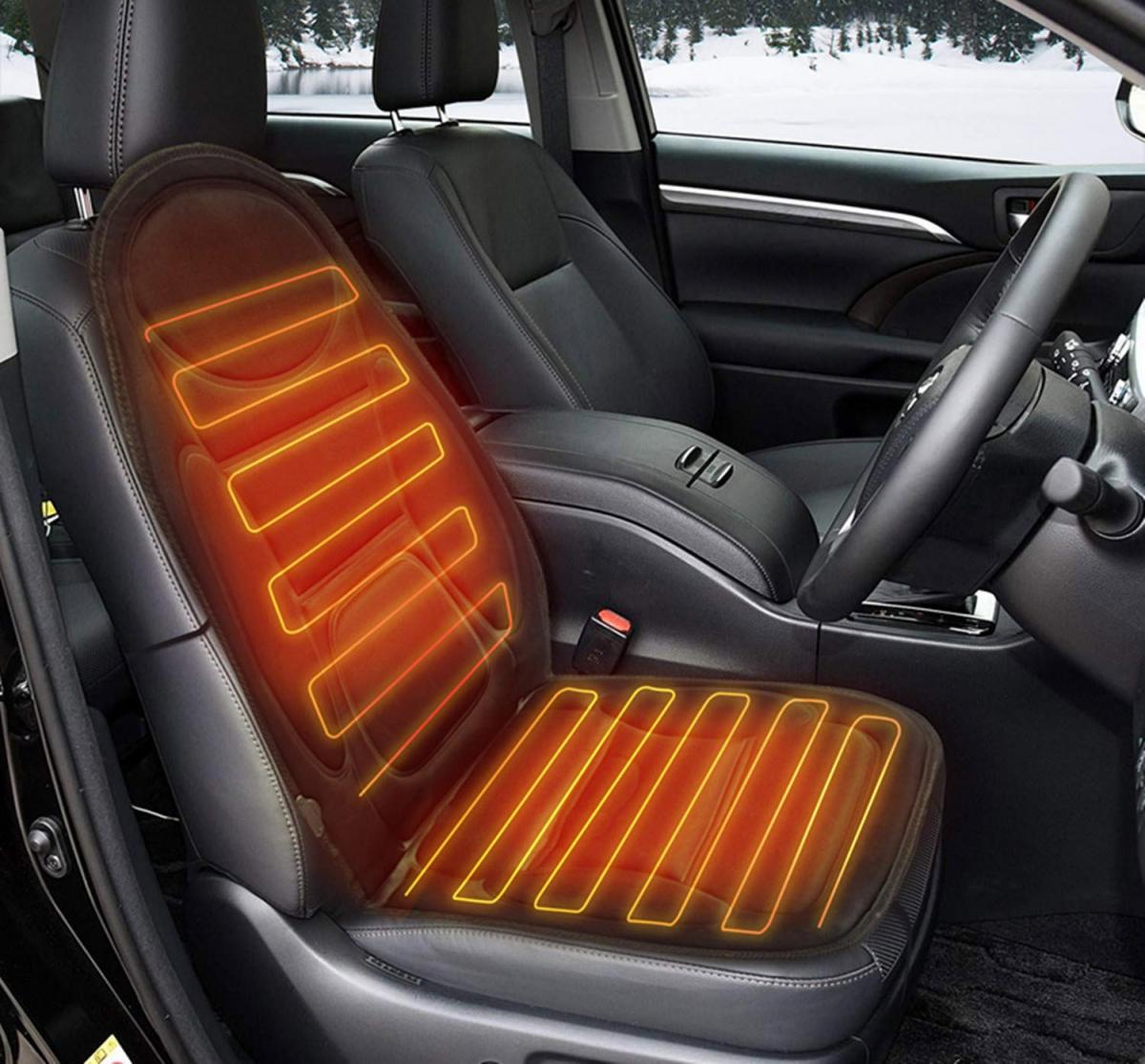 The auto heated car seat covers secure to your seat using straps and hooks for both the lower and upper part of the seat, this way the seat cover won't be slipping and sliding around while you use it. The heated car seat cover uses an internal wire that heats up to around 150 degrees F, and even makes your seat more comfortable to sit in while also providing heat.