360 Degree Adjustable Laptop Stand Lets You Work Upside-Down
By Ryan on 02/17/2019 1:50 PM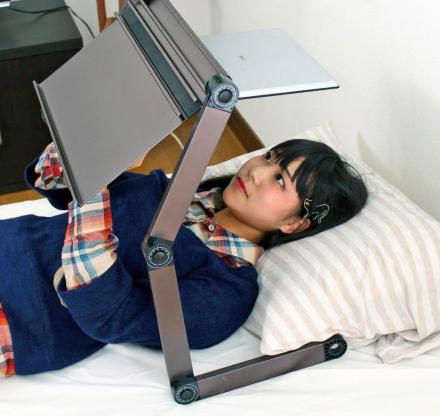 We've all been there, in bed, not wanting to get up, yet you have some work to do! With one of these adjustable upside down laptop stands you can easily "work" in bed while laying down, and since it has a fully adjustable angle, you can angle your laptop up to 360 degrees, so the possibilities are endless to work any which way you want.

Versions:
w/ Mouse Platform | Without Mouse Platform
Although the stand does not have the ability to hold the laptop upside-down on its own, you can use straps to hold your computer in place so it can be adjusted upside-down so you can work while laying down.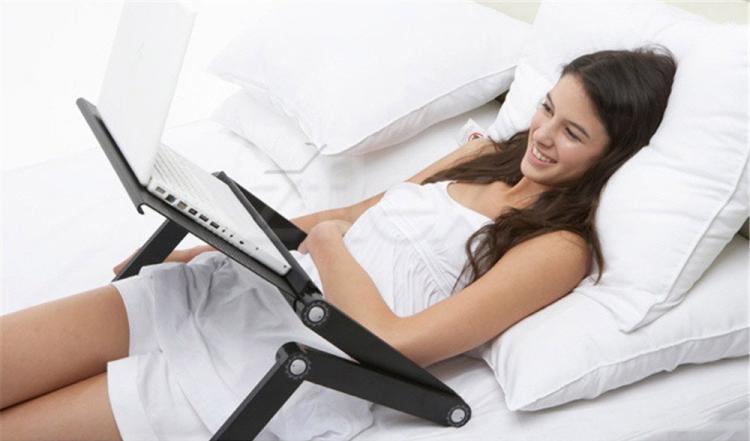 The unique adjustable laptop stand features venting holes to keep you computer cool, is made from 100% aluminum for supreme durability and sturdiness while keeping it lightweight, and it has 360 degree spring-locking buttons that will secure the stand in any position you put it in without worry of it slipping or falling out of place.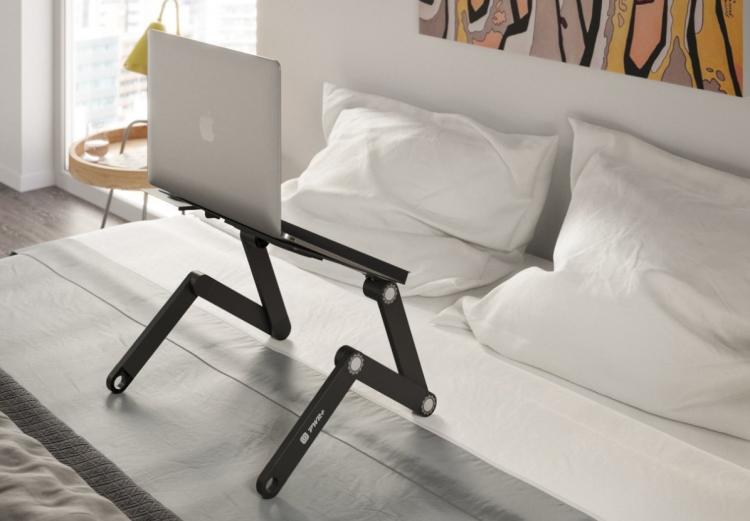 Another version of the adjustable laptop stand has a second platform for your mouse. So if you're the kind of person that can't quite use the track-pad on your laptop as the main way to work, that version of the stand might be for you.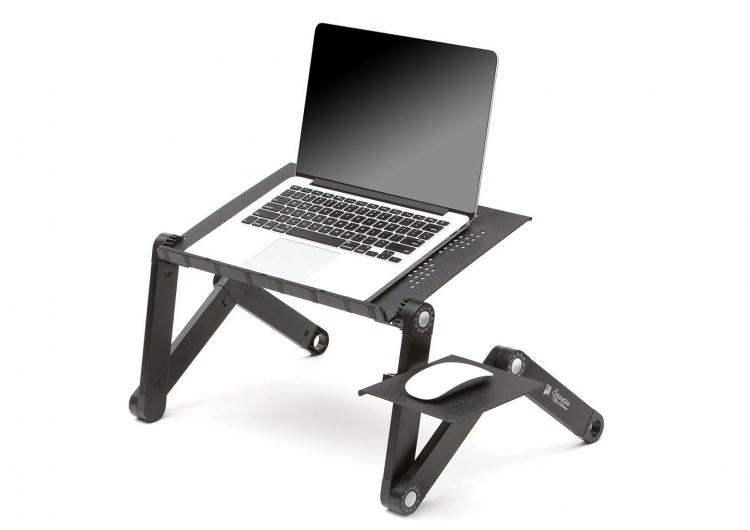 The multi-angle laptop stand comes in many different color options to select from, doubles as a bed-tray for eating/drinking, it works with laptops up to 17 inches, and it folds flat for easy storage when not in use.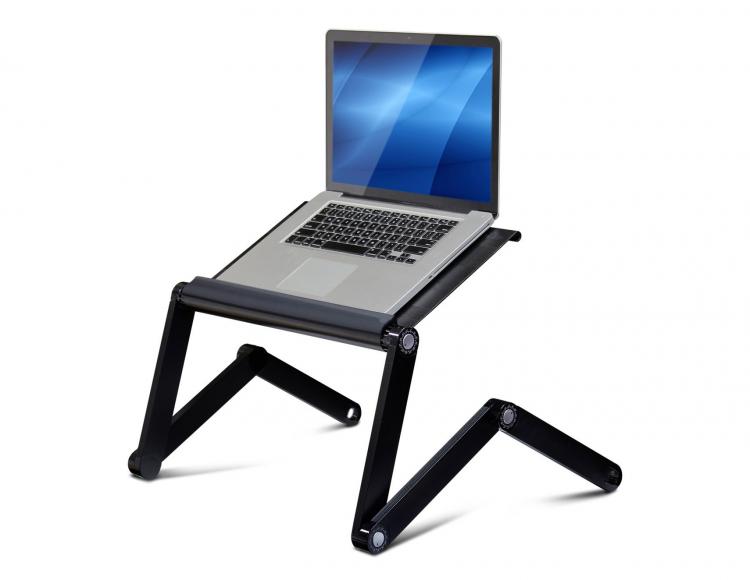 The adjustable laptop stand requires no assembly, weighs 5 lbs, can support up to 30 lbs, and measures 22 inches wide x 11.4 inches deep x 1.38 inches tall when fully folded down.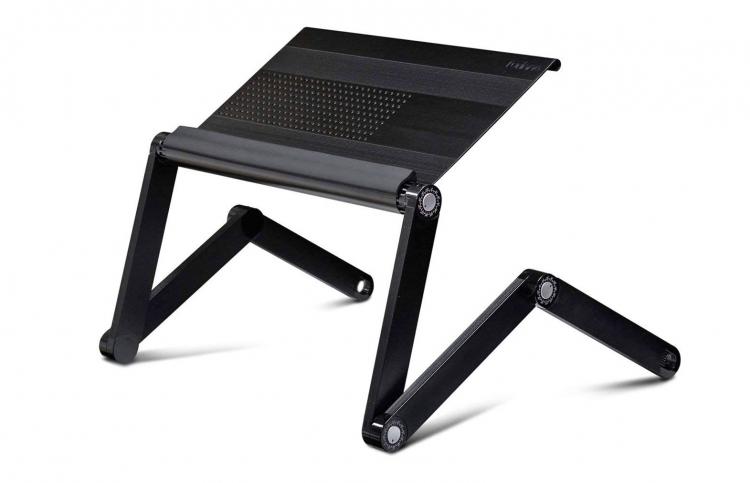 Check out the adjustable laptop stand/bed stand in action via the video below.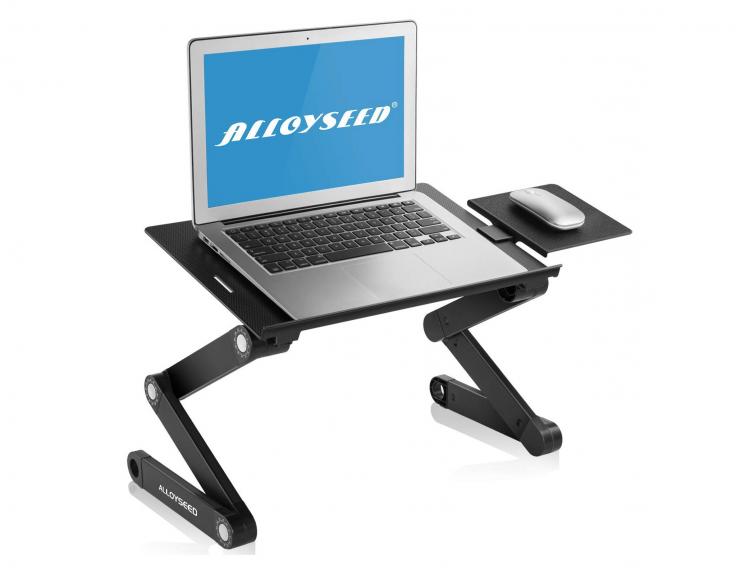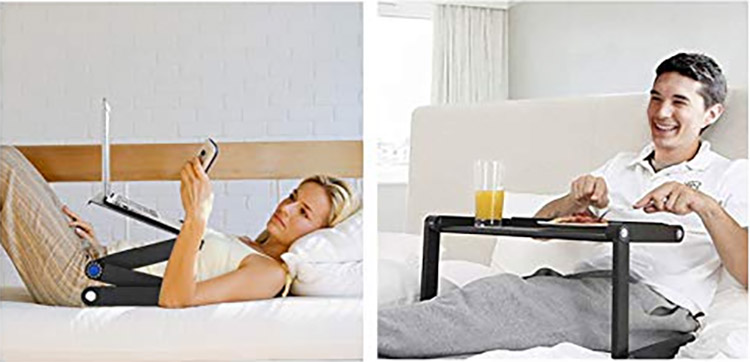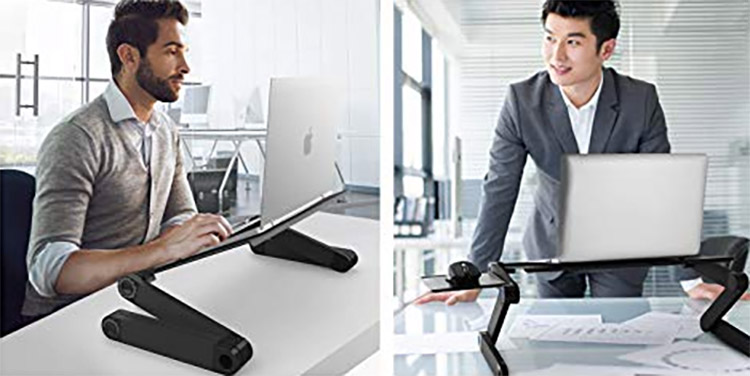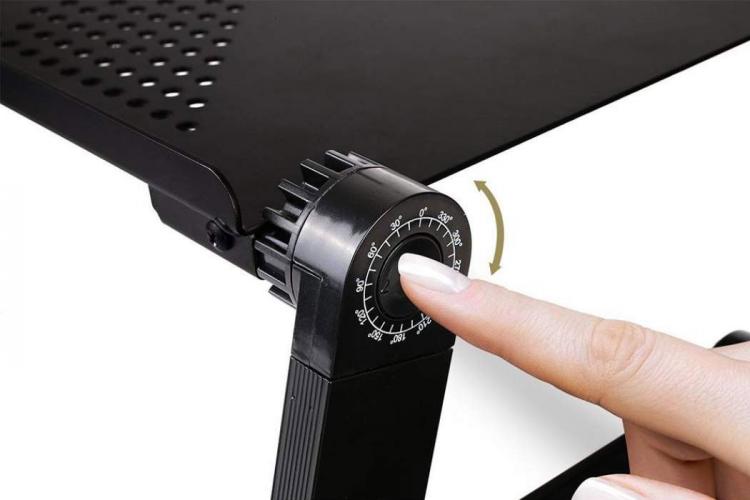 Subscribe To Our YouTube Channel