This Beach Towel Makes You Into An Action Figure
By Ryan on 08/18/2015 9:11 AM (Updated: 05/01/2018 11:25 AM)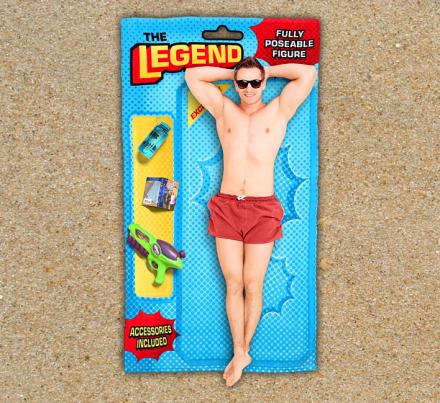 This beach towel makes you into an action figure that's still in it's original packaging. The backdrop of the beach towel has a plastic-container-looking area where you would lay down and make a legendary pose where your action figure would sit, plus the rest of the towel is filled with cartoonish looking graphics that looks similar to what you would find on any action figure packaging.
To the left of where you lay down and pose is a an area to set your belongings like a beer, your phone, a wallet, and maybe a gun of some sort, which is supposed to be the accessories that are included with your action figure.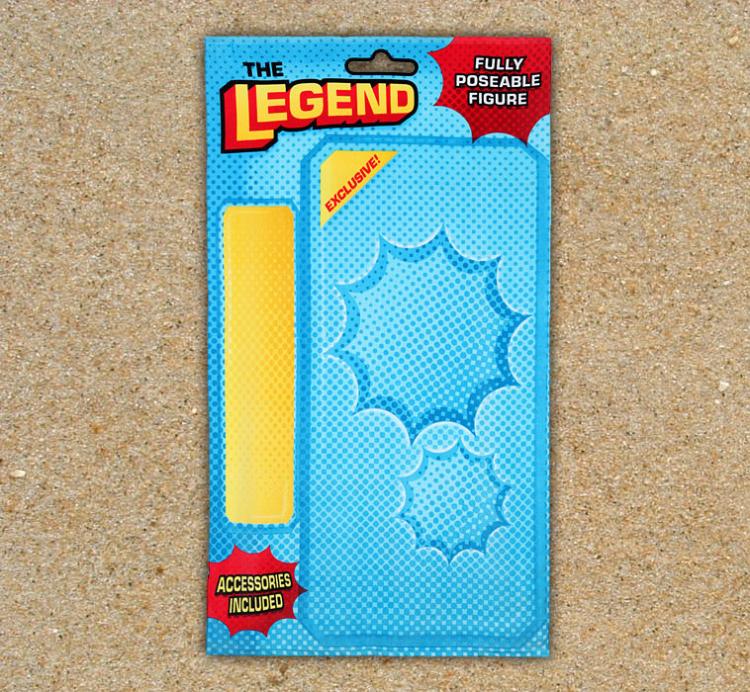 At the top of the towel is your action figure name "The Legend", along with a little graphic that depicts the opening of where you would hang the box in a store.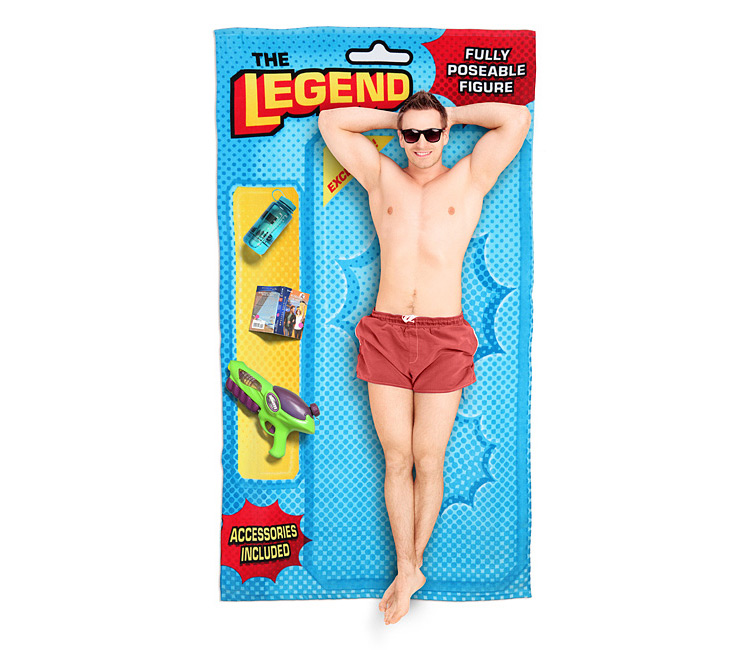 Perfect for any action figure collector that salivates at the mouth when a vintage toy is still in it's original packaging, the action figure beach towel allows that same greasy nerd to become the action figure himself, just make sure your body can fit within the predefined area the action figure is supposed to lay in.
Created by Thinkgeek, a geeky toy and gift shop, the Action Figure beach towel is made from 100% cotton, is recommended to use warm water when washing, and tumble dry on low, and the towel measures 42 inches wide x 78 inches tall.