This 7 Section Divided Plate Makes For The Ultimate Thanksgiving Plate
By Ryan on 09/26/2022 10:40 AM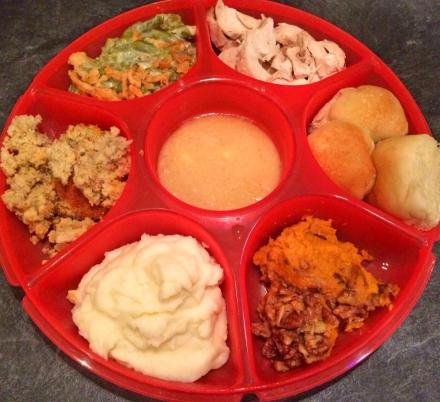 If you're like me, your Thanksgiving plate usually looks like you pre-mixed every dish and then slopped it onto your plate, at which point it'll look the same going down as it does coming out. Well, if prefer to be a bit more careful about placing each dish onto your plate, and even prefer complete separation between all of the dishes, you may want to get some of these amazing divided plates.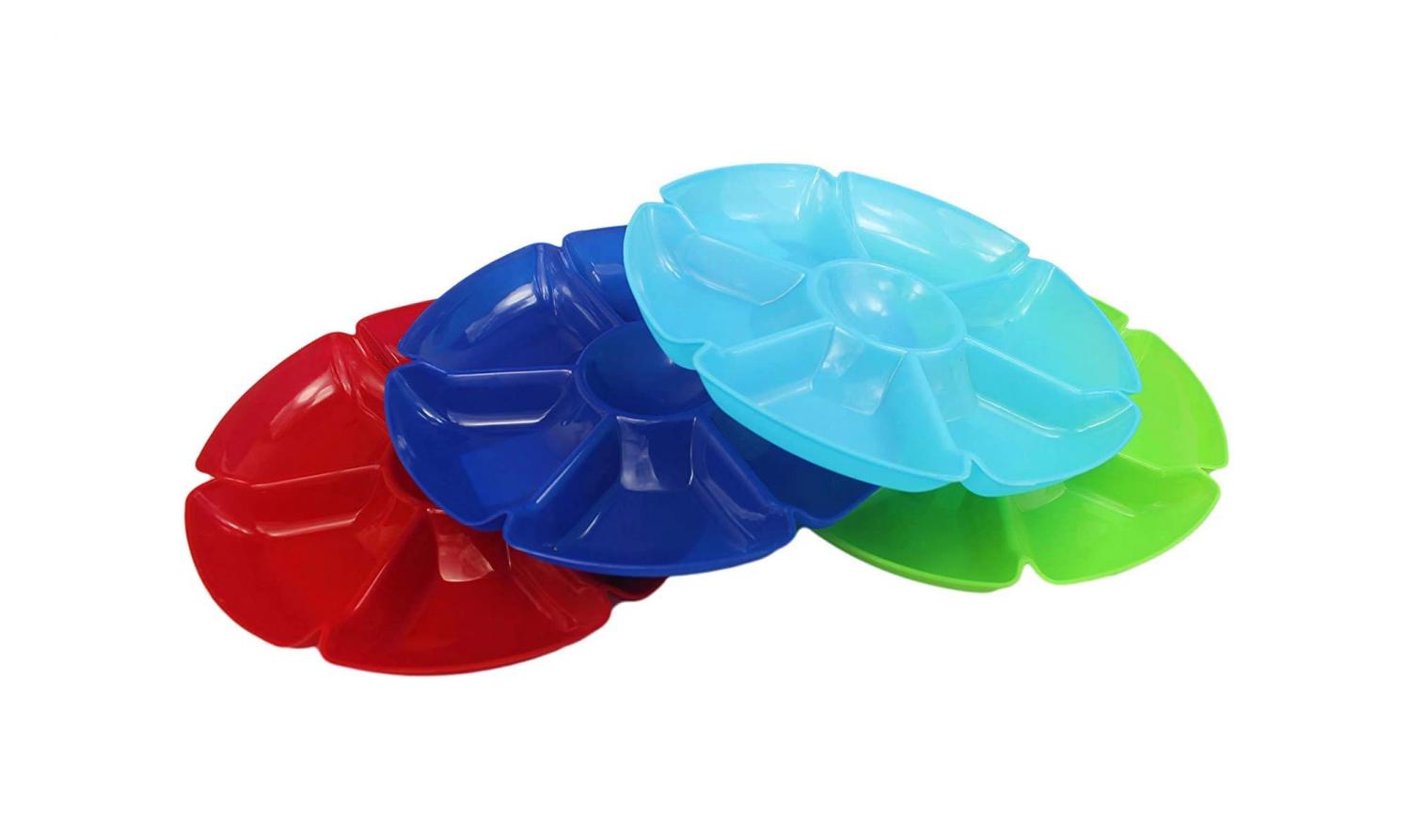 They come with 7 separate sections that allow ample room for all the delicious dishes at Thanksgiving, while keeping each one perfectly separated.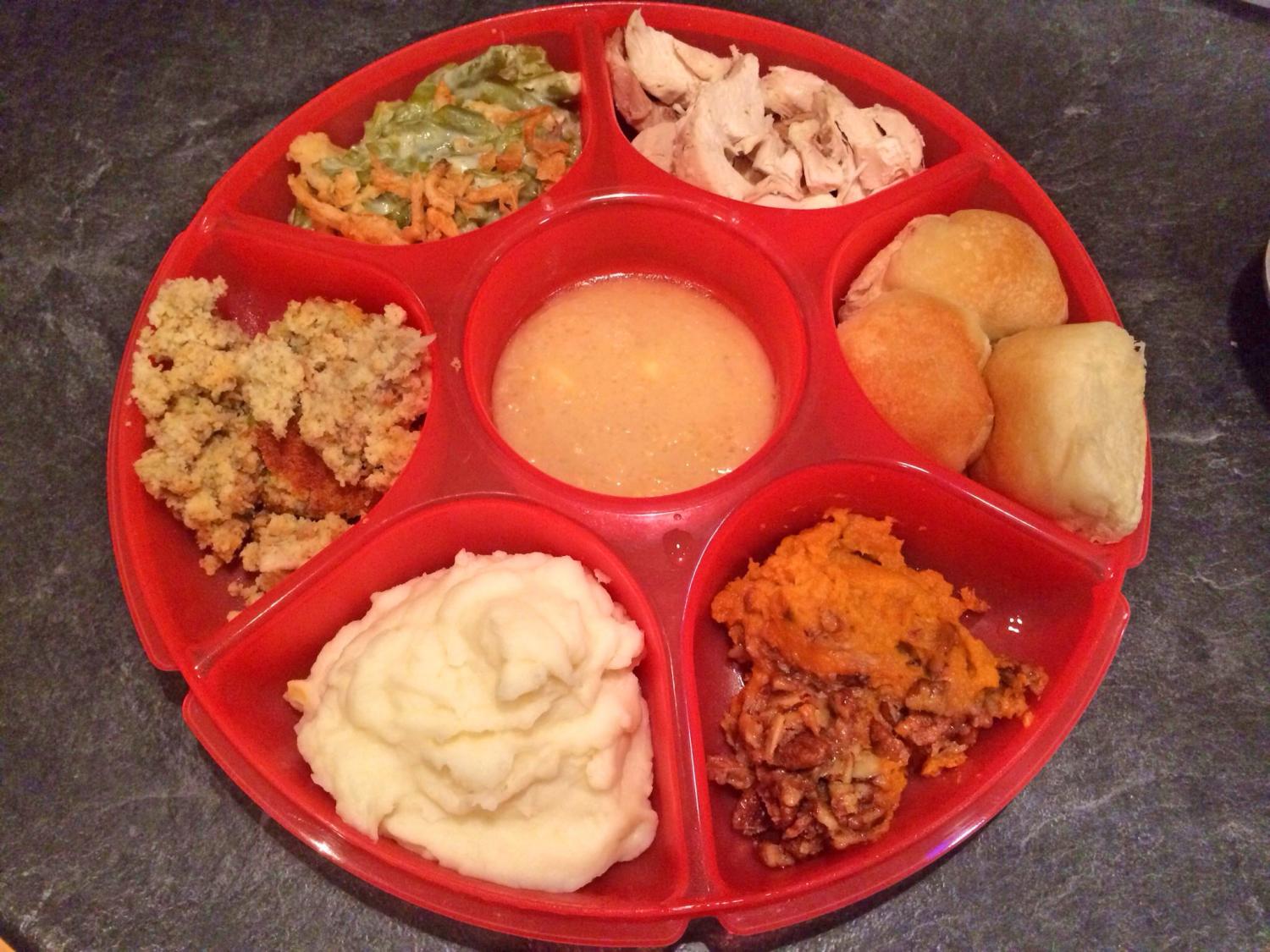 Sure, there are plenty of divided paper plates out on the market, but I think we can all agree that the dividers to practically nothing when you're slopping 6-7 dishes onto your plate for a hefty Thanksgiving dinner.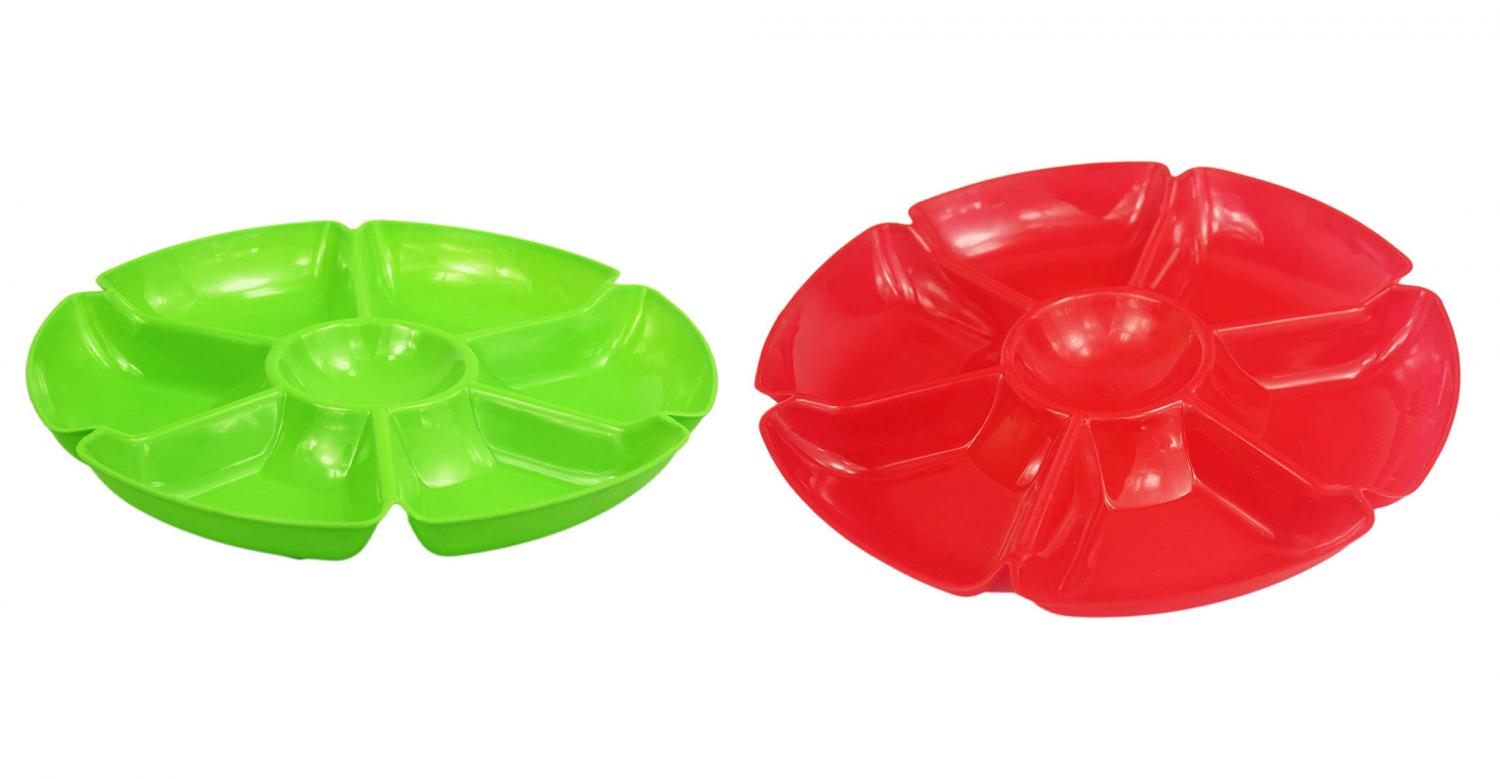 Your dishes will be touching in no time, and if you're a particular eater, and can't stand your potatoes touching your green bean casserole, those divided paper plates just won't do.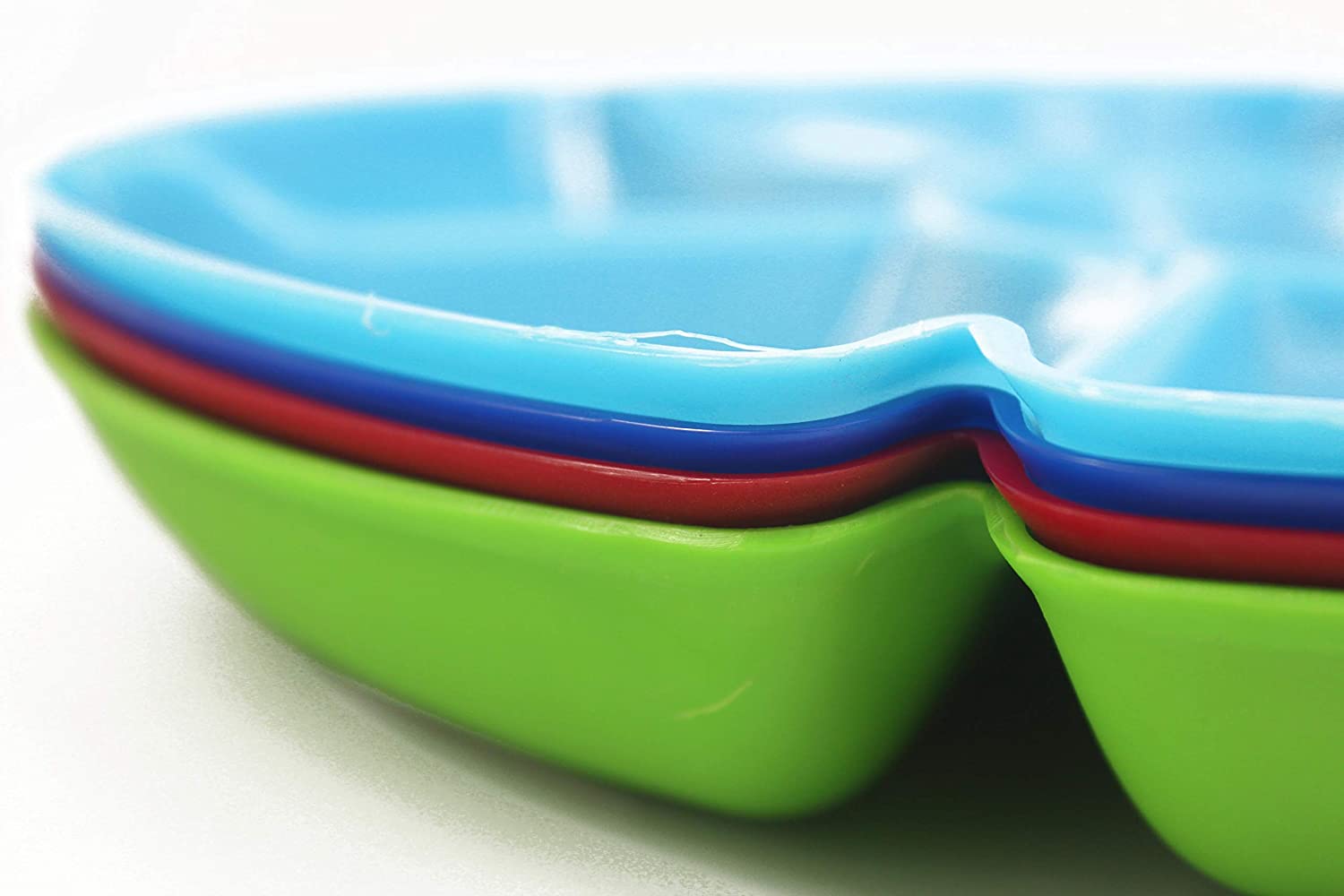 These unique plastic and reusable divided plates come with 7 deep divided sections that perfectly keep your dishes separated, and allows you to get one of each dish, including buns, potatoes, green bean casserole, turkey, stuffing, sweet potatoes, and even keep a load of gravy right in the center for dipping.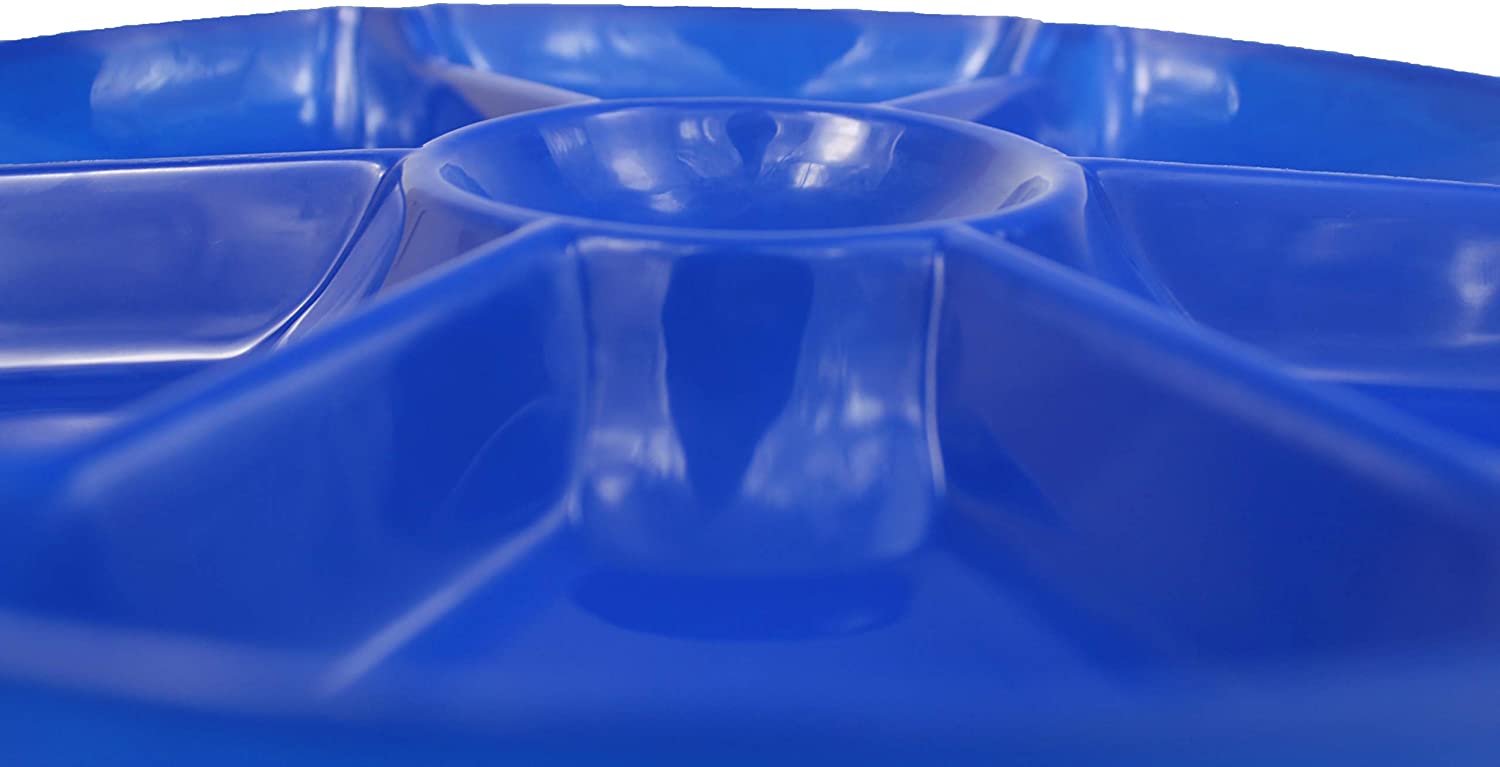 The 7 section divided dinner plates are made from heavy duty plastic that are easily washed and reusable for years to come, they come in a colorful pack of 4 plates with each purchase, and each plate measures 11.5 inches in diameter.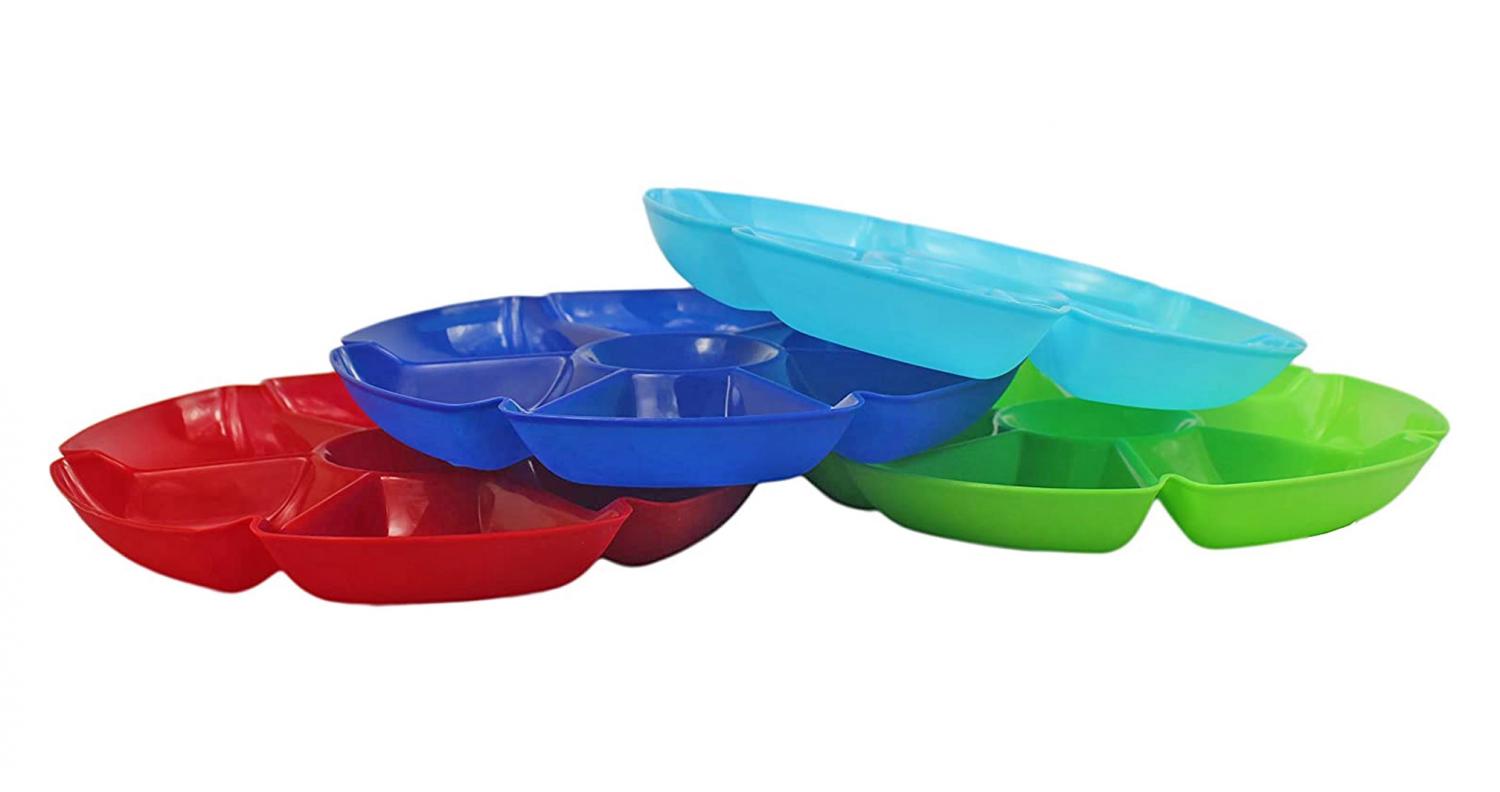 The seven section divided plates stack perfectly when clean to save space in your cabinets!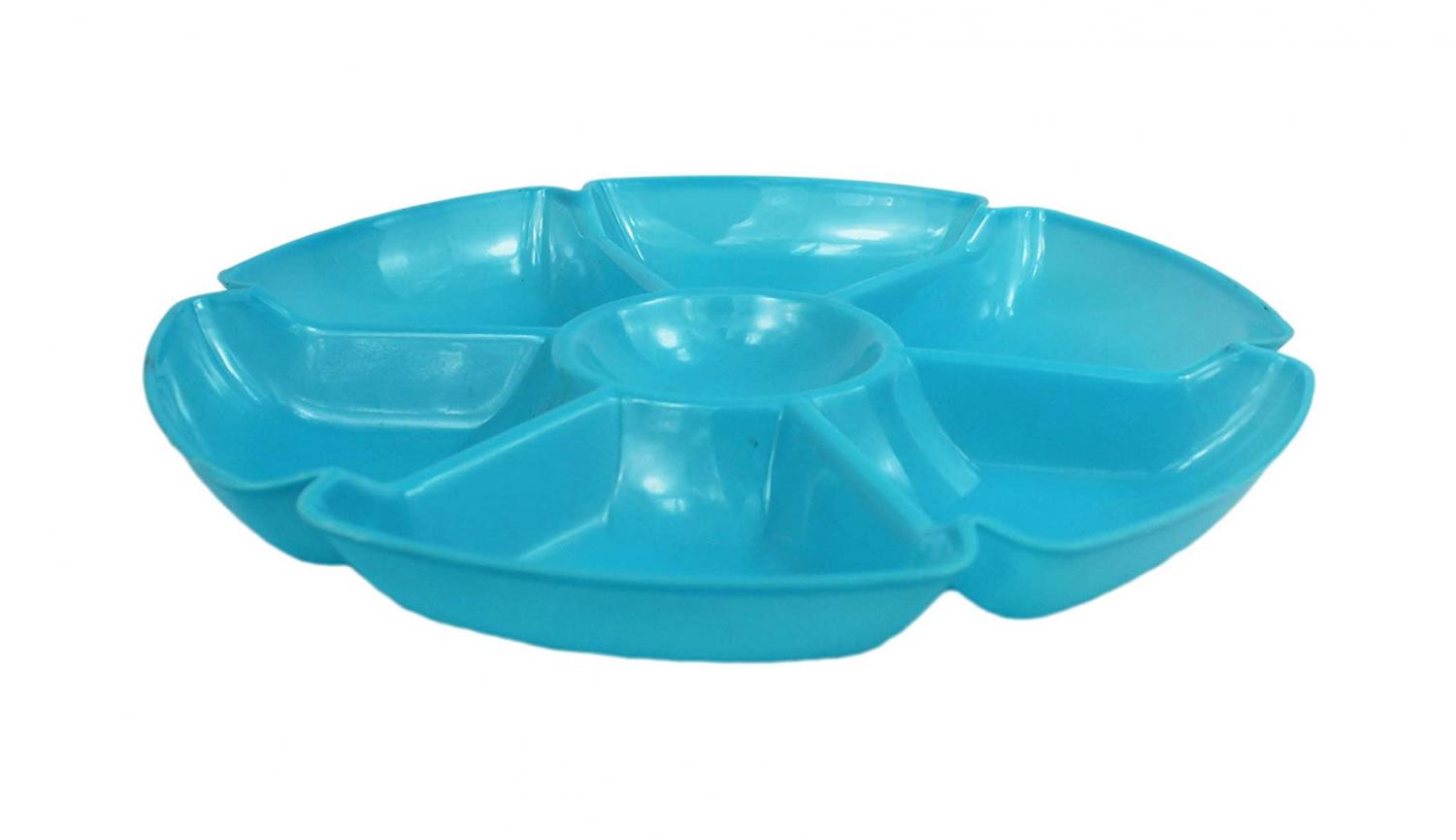 The walls on the divided plates are nice and tall to keep all of your dishes perfectly separated.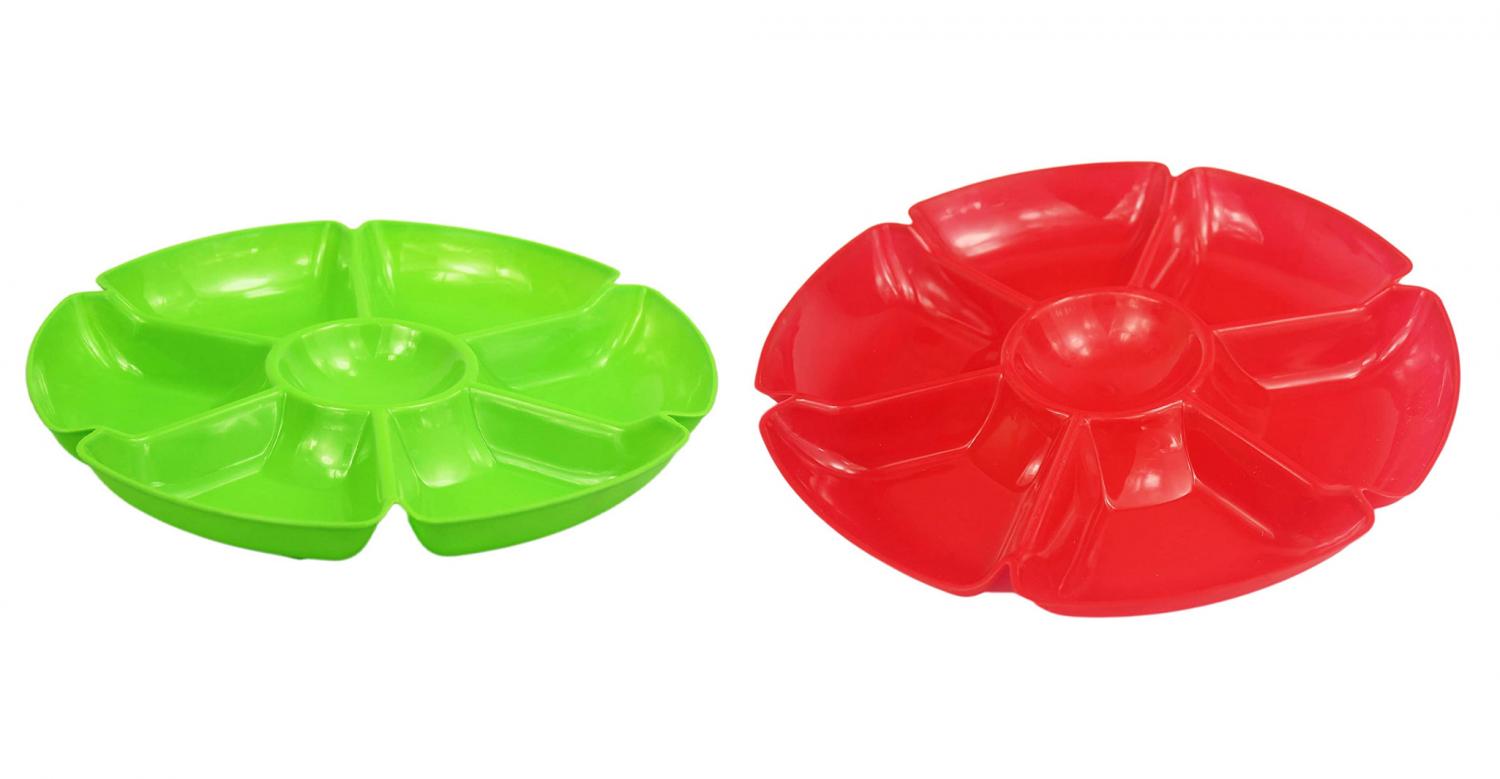 The 7 section divided Thanksgiving plates come in either a 4-pack or 8-pack depending on how many you need, and each pack comes with 4 different colors.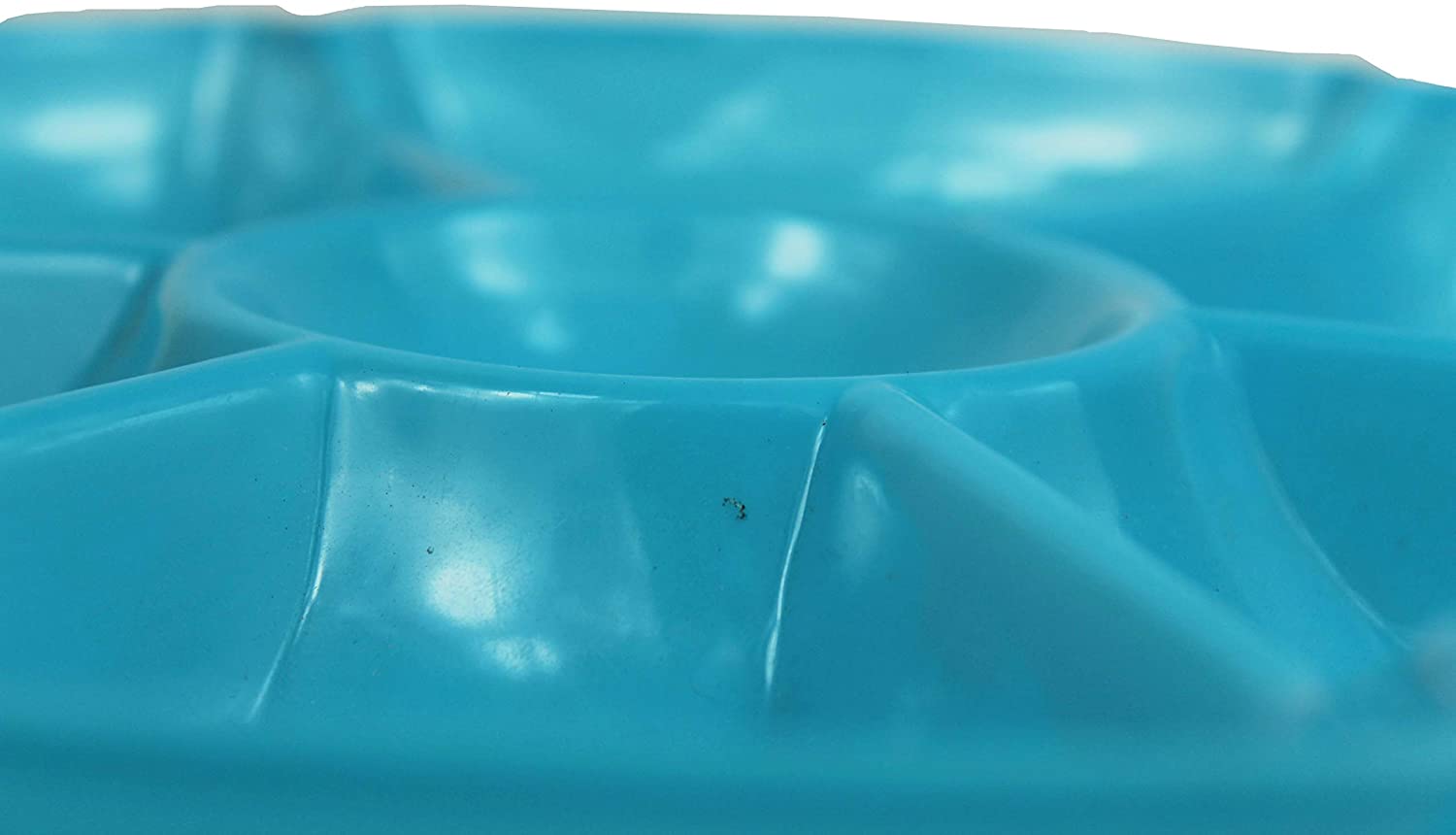 If you consider yourself a hefty eater, perhaps you need to up your game and get one of these big 7 section divided trays to properly separate each dish.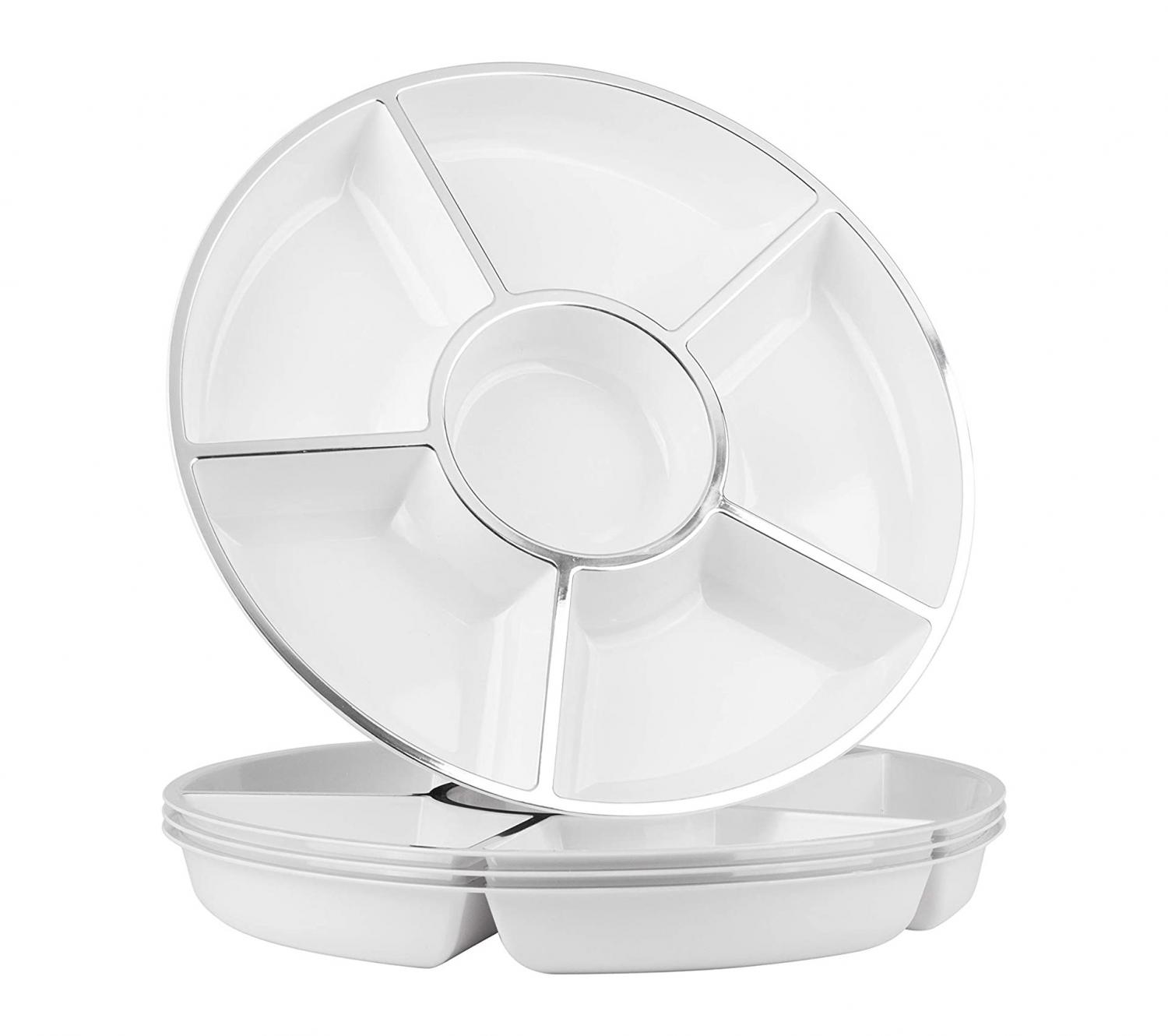 These trays have even higher walls to ensure no Thanksgiving dish touches the other. (Find them on Amazon here)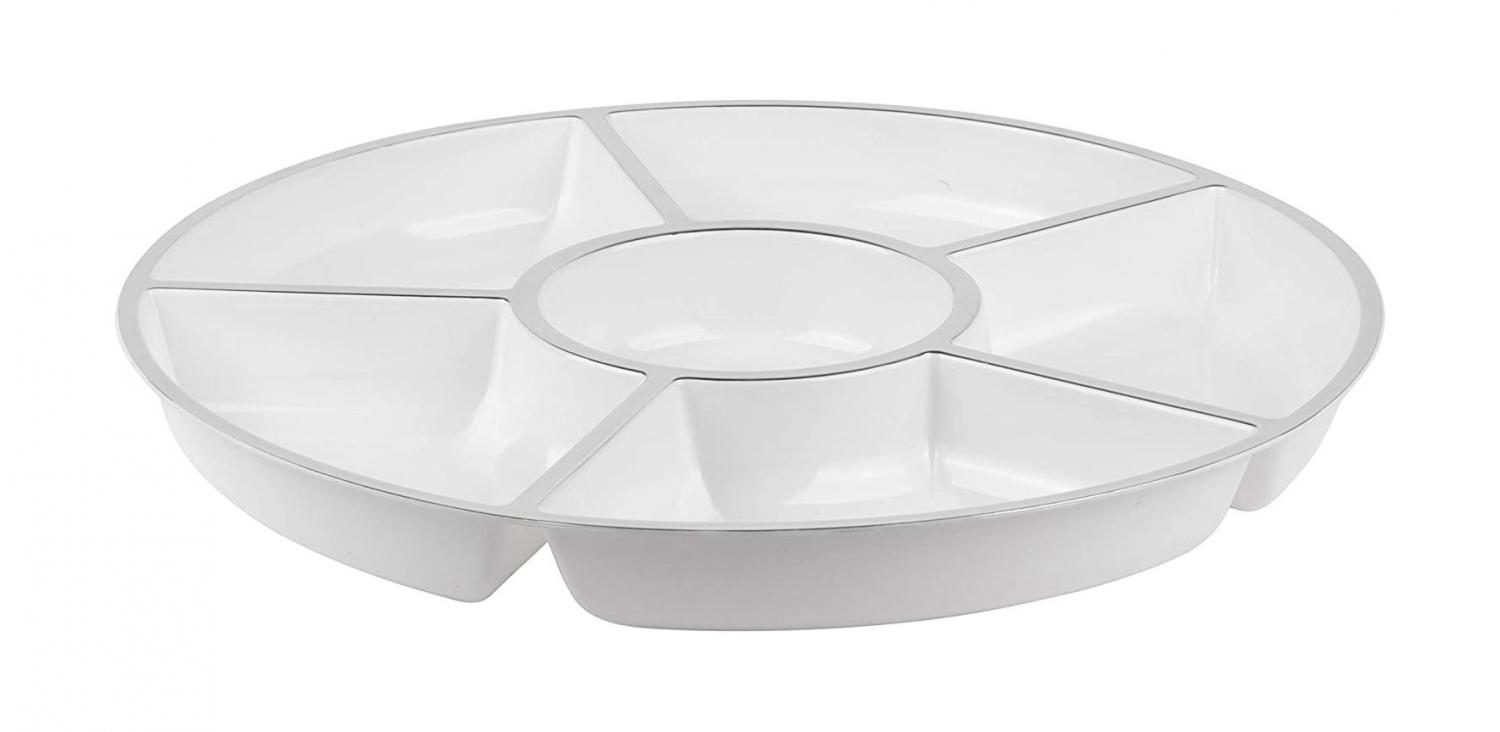 You can snag these amazing 7 section divided Thanksgiving plates on Amazon for around $16 bucks for a four pack!