There's a 4-Person Bicycle That Fits The Whole Family
By Ryan on 06/10/2019 10:01 AM (Updated: 06/10/2019 1:16 PM)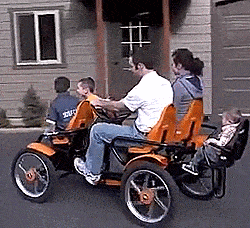 Sure, there are bicycle attachments that let you haul 1 or 2 of your little ones behind you while on your bike, but what if you could just bring the entire family onto one big bicycle? That's just what this company created! It's a giant 4 person pedal bike, with an extra seating attachment for a small child in the way back. It's called the Berg GranTour, and it's an extra-cool way to get the whole family outside!

Versions: Standard | Electric
A perfect attraction for recreational parks, resorts, hotels, campgrounds, RV parks, and other outdoor tourist areas, the 4-person bicycle features 2 set of pedals for both of the back seats along with a steering wheel to control the bicycle/go-kart. Meanwhile the kids up front can ride for free without having to pedal at all.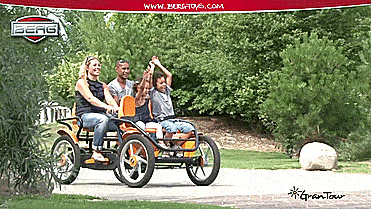 The two front seats on the family bicycle allow you to use seat belts to keep your kids safe while riding, and prevent them from falling out. You can get an optional sun canopy that attaches to the frame of the bike for a little more shade while your ride around with the family.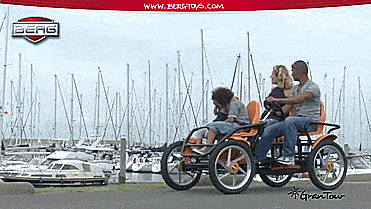 If you're looking to stay a little more lazy while on vacation, the same company also offers an electric assist version that will help you up steep inclines or if you just feel like resting for a bit. This electric version holds a lithium-ion 36V, 15Ah battery and will charge fully in just 2.5 hours.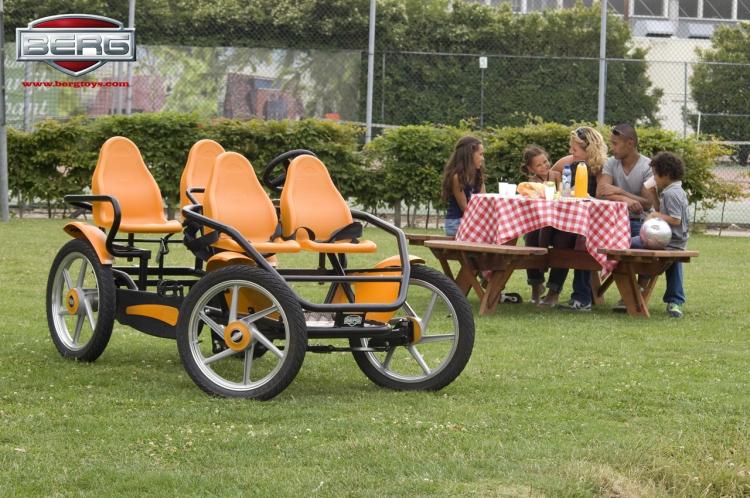 The Berg GranTour 4-person family bicycle is recommended for kids aged 12 and up (at lest for the back seats), and has a weight capacity of 771 lbs. The family bicycle features single gearing, two seat-belts in the front seats, easy to use brakes along with a parking brake, along with 22.8 inch wheels.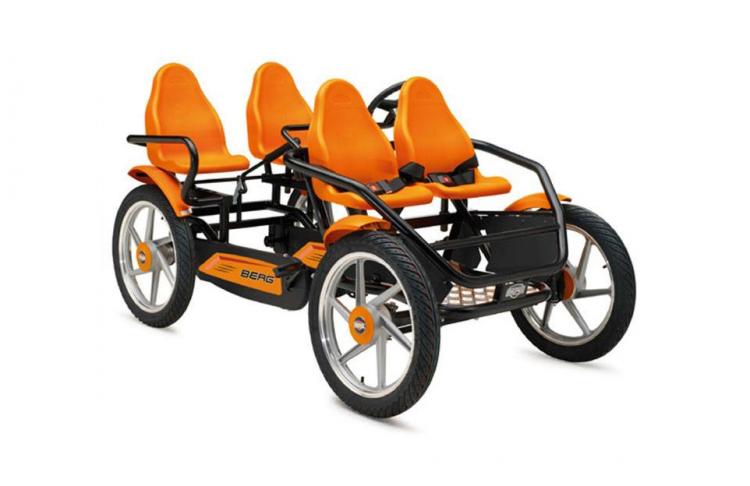 Check out the 4-person family bicycle in action via the video below.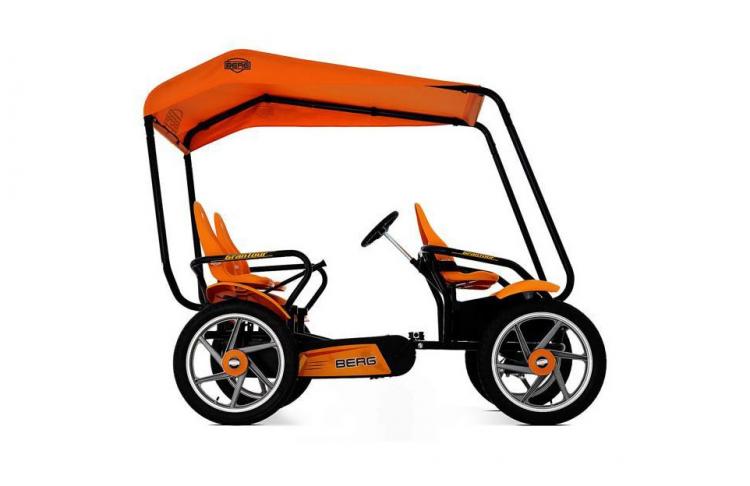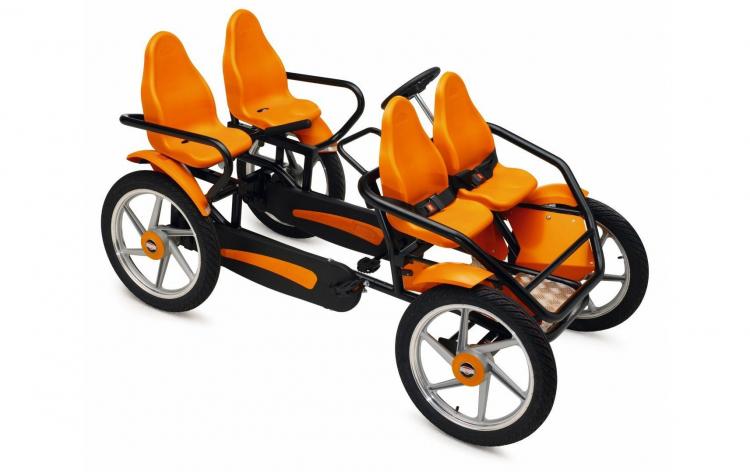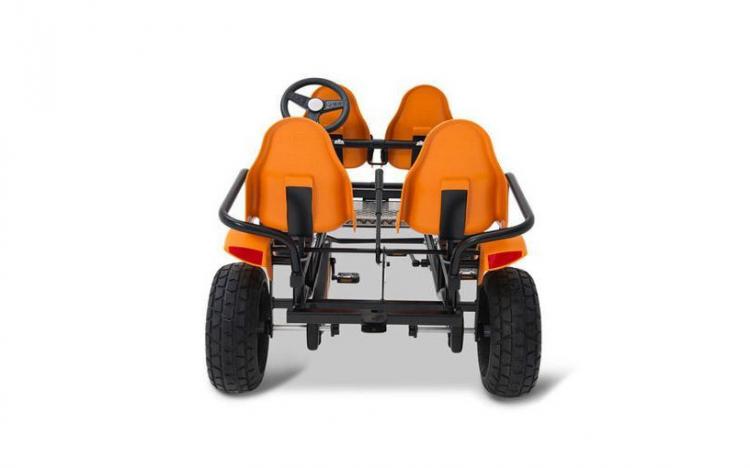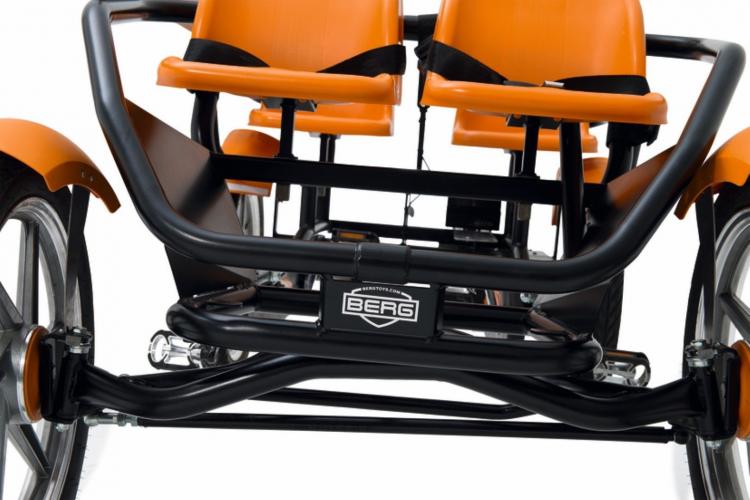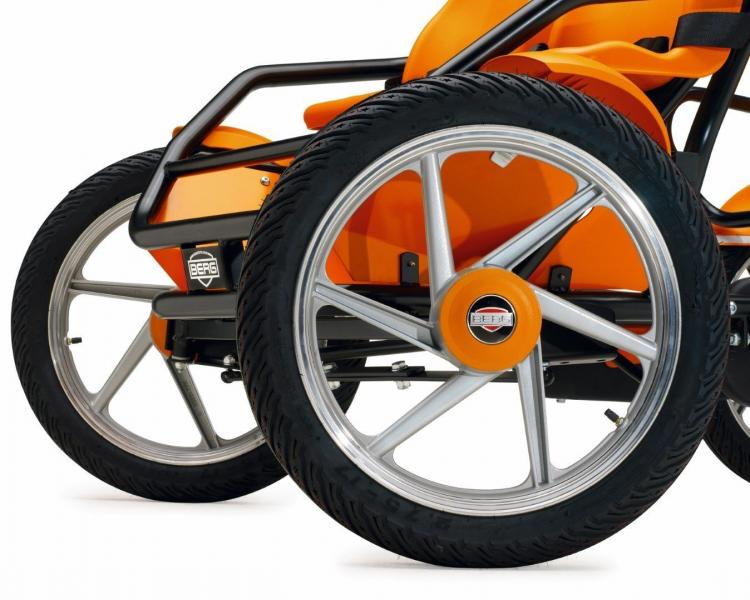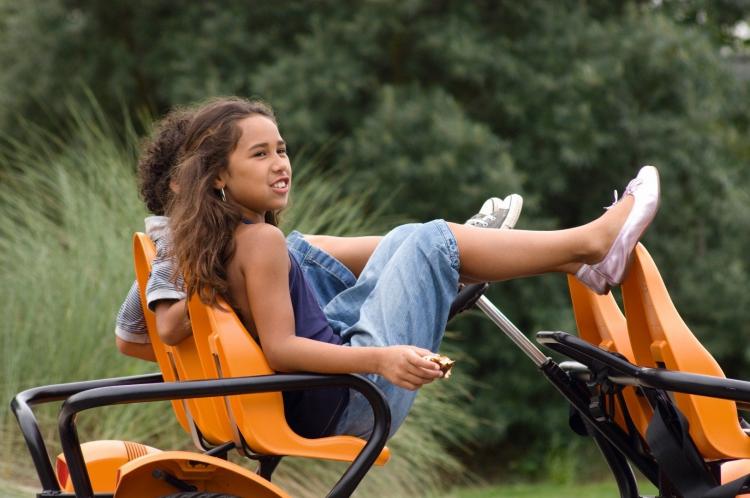 Get the electric version here.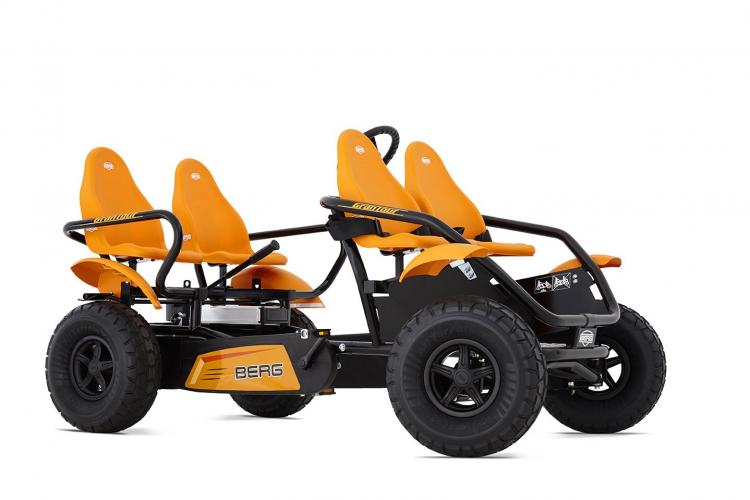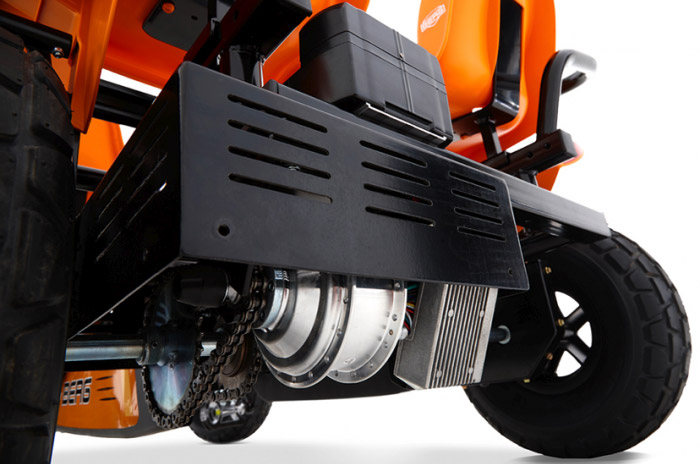 Subscribe To Our YouTube Channel