This 4-in-1 Convertible Crib, Bassinet, and Toddler Bed Grows With Your Baby
By Ryan on 01/26/2023 11:08 AM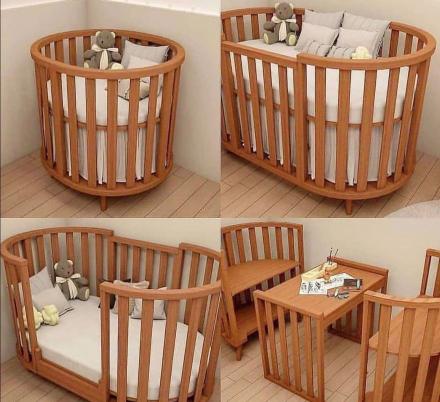 Finding the perfect crib, bassinet, and mattress for your child can be difficult, especially in the modern world. Your baby's bed can make or break their sleep routines, ultimately affecting what little sleep you already get as parents. And then, after just a few short years, your baby is all grown up, and it's already time to move on from the crib. So why not get a crib that can help you get your moneys' worth, and outlast the fleeting experience of momentary babyhood?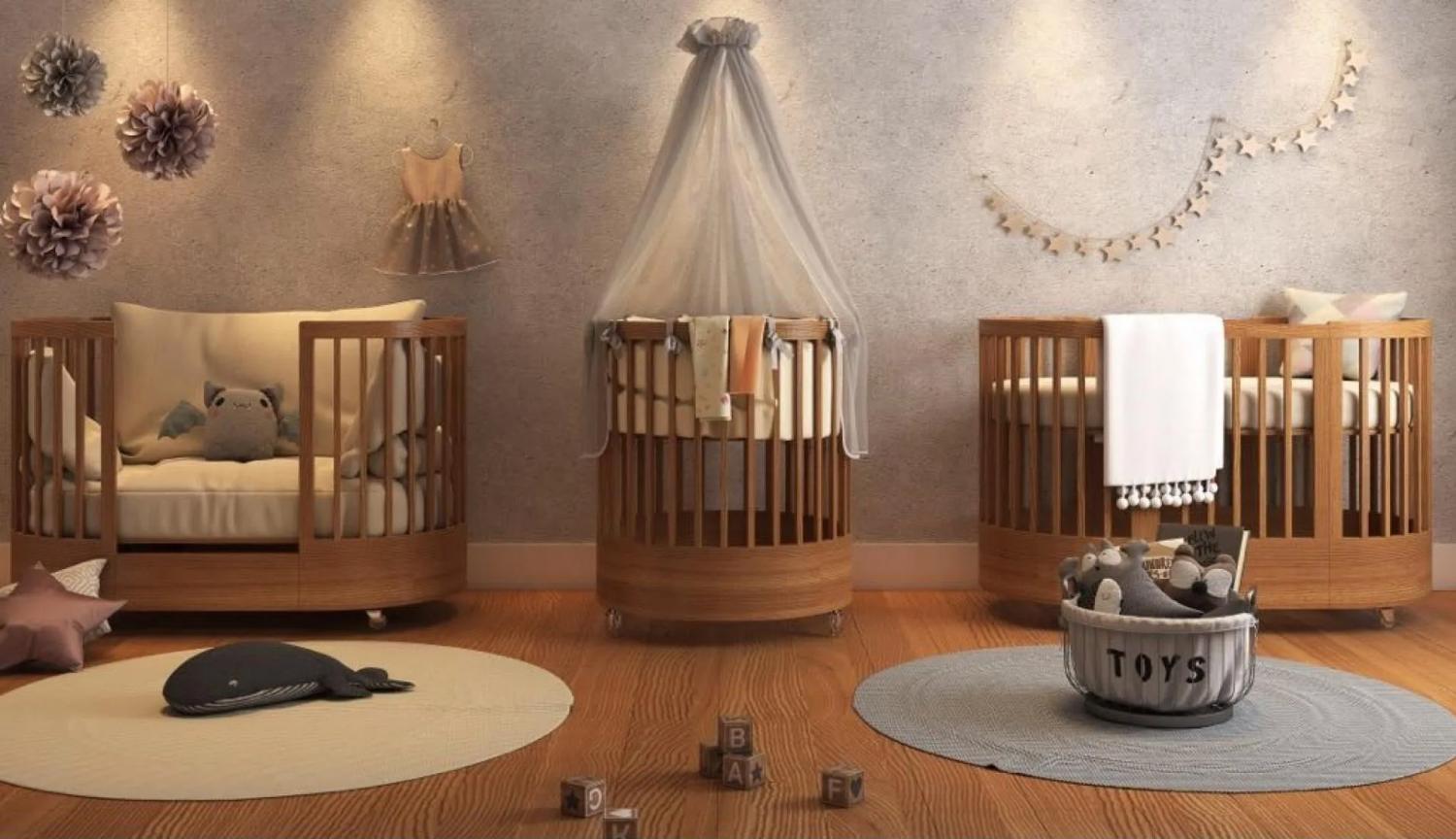 To make it easier on parents, someone has developed a 4-in-1 convertible crib and bassinet, which will easily find a place in your home for well beyond the baby years.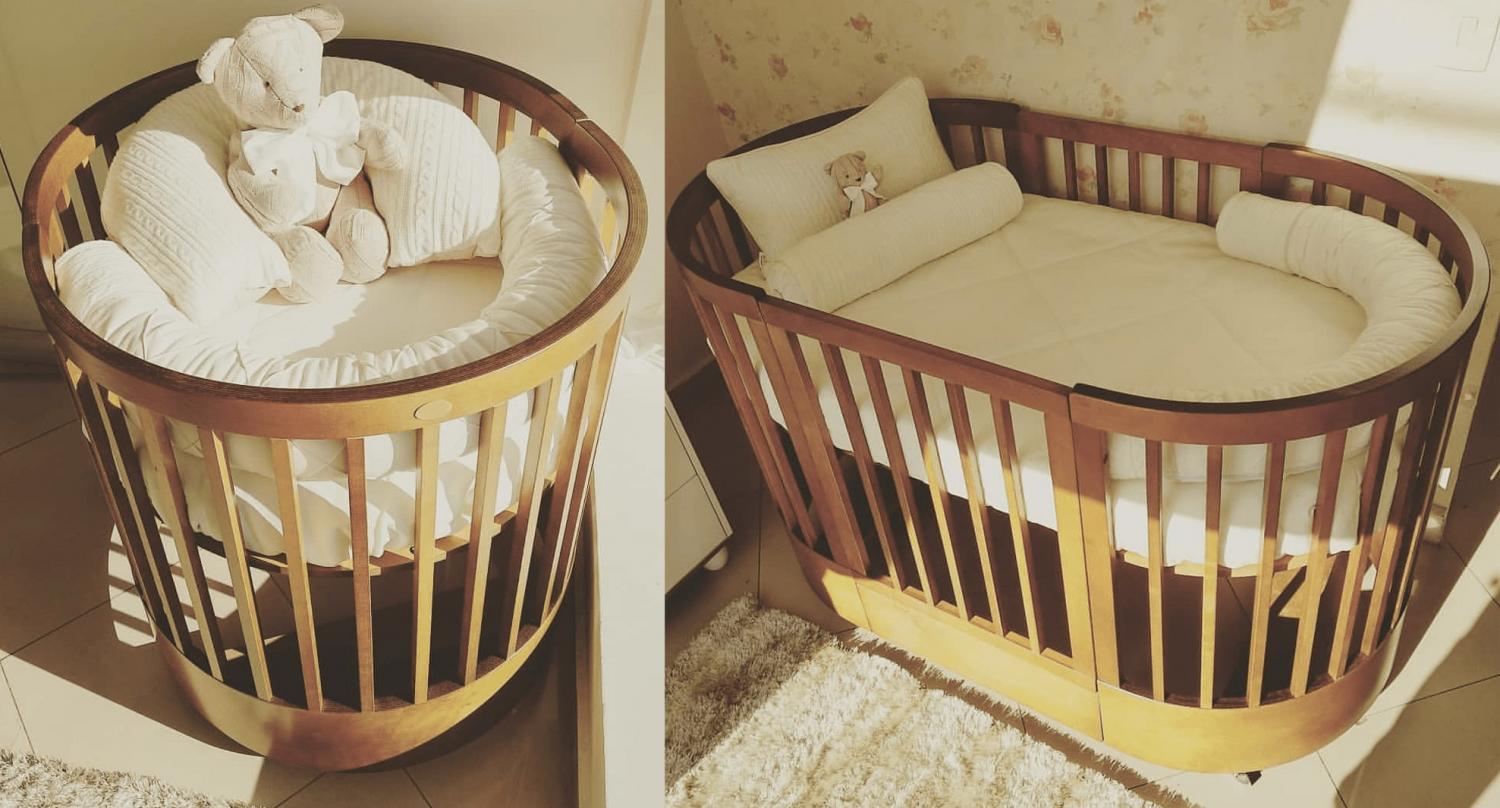 This customizable crib and bassinet also comes with the mattress, so you won't have to purchase anything separately!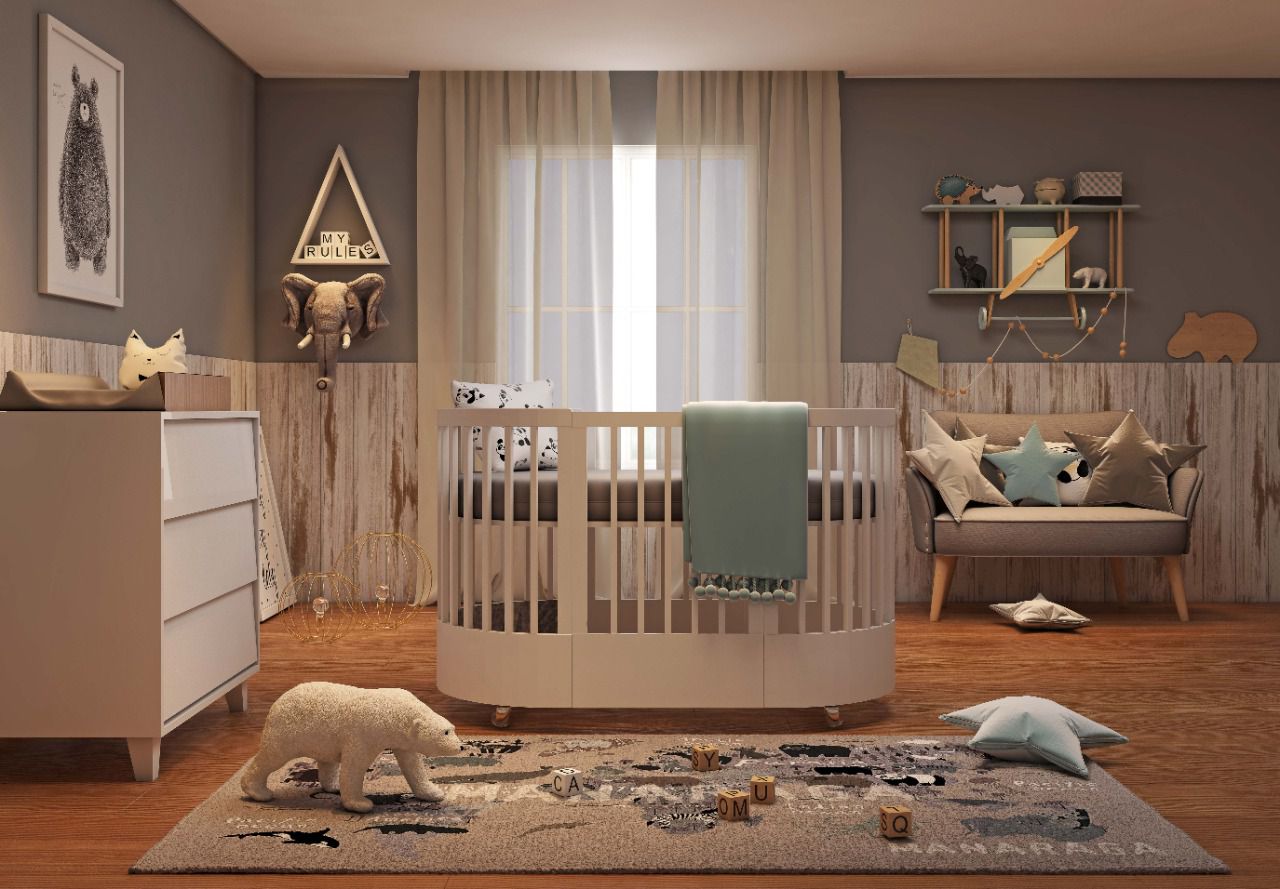 Perhaps the only customizable crib more mobile than this incredible unique transforming crib is the newborn combination luggage rocker, which can also be converted into a bassinet, in addition to a bathtub, a regular suitcase, or a changing table. Still, if you get both, you can bring your next baby home from the hospital in your luggage, and deliver them straight to their customizable crib!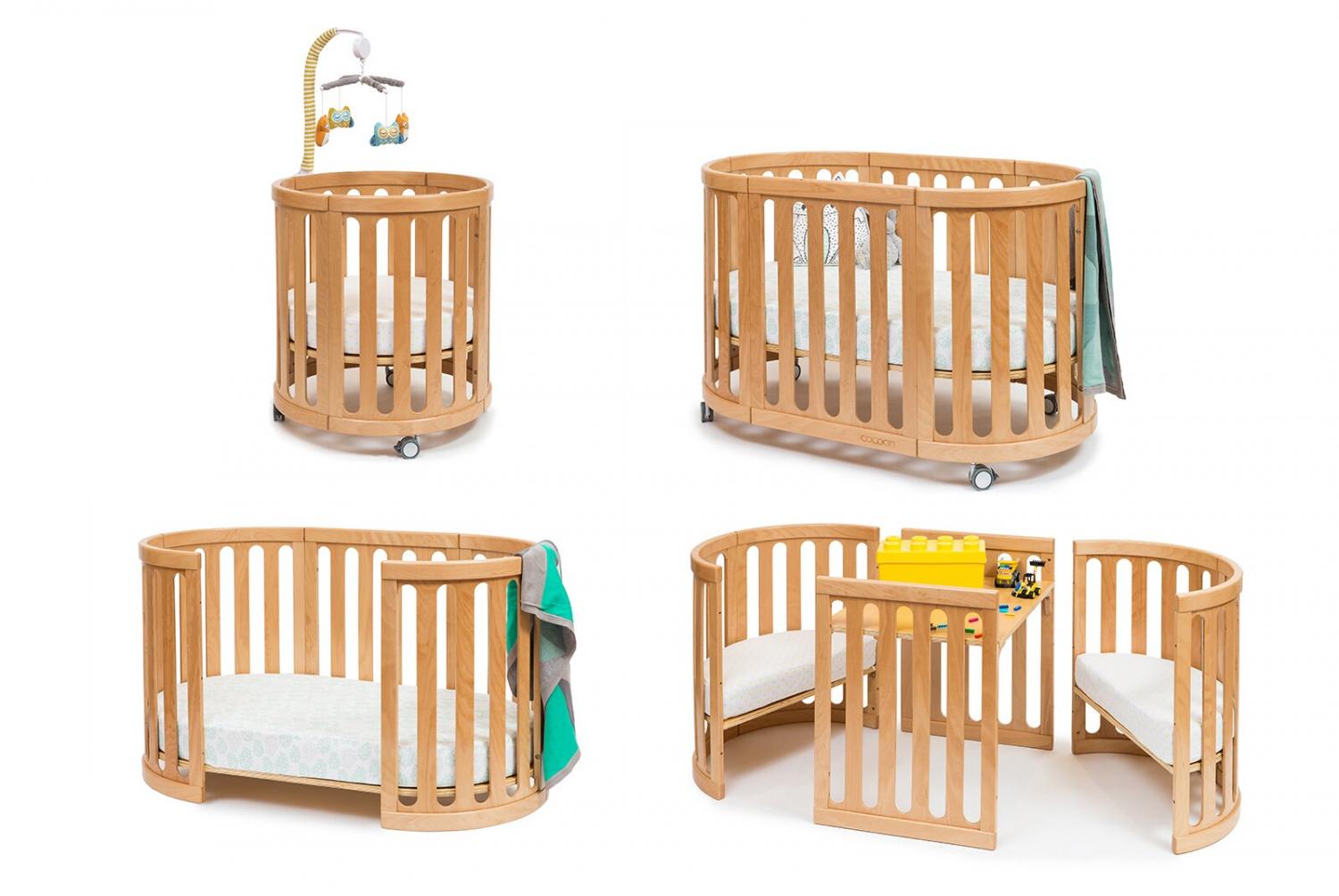 Standing at just over 33 inches with the wheels on, this creative crib for babies is plenty tall to keep your kid safely inside. The baby toddler bed combo measures 52 inches wide and 30 inches long, and weighs about 64 pounds - just light enough to be moved without a strain. The customizable baby bed will also allow parents to adjust the height of the mattress, or move it up to the top completely for use as a table and two chairs.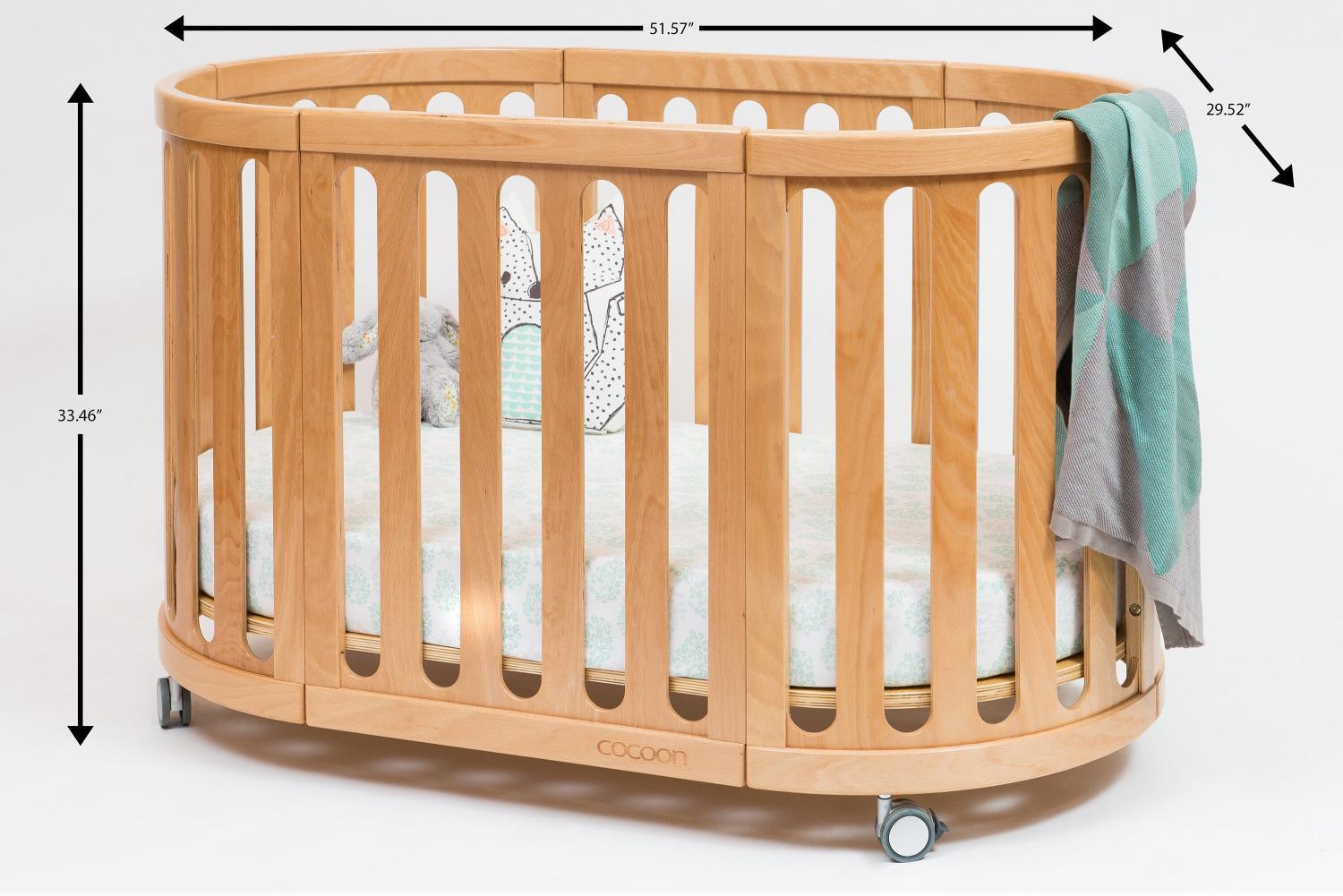 The convertible bassinet crib combo also comes in two colors: a natural wood finish or painted white. It's also made entirely out of solid beechwood, aside from the casters, mattress, and hardware.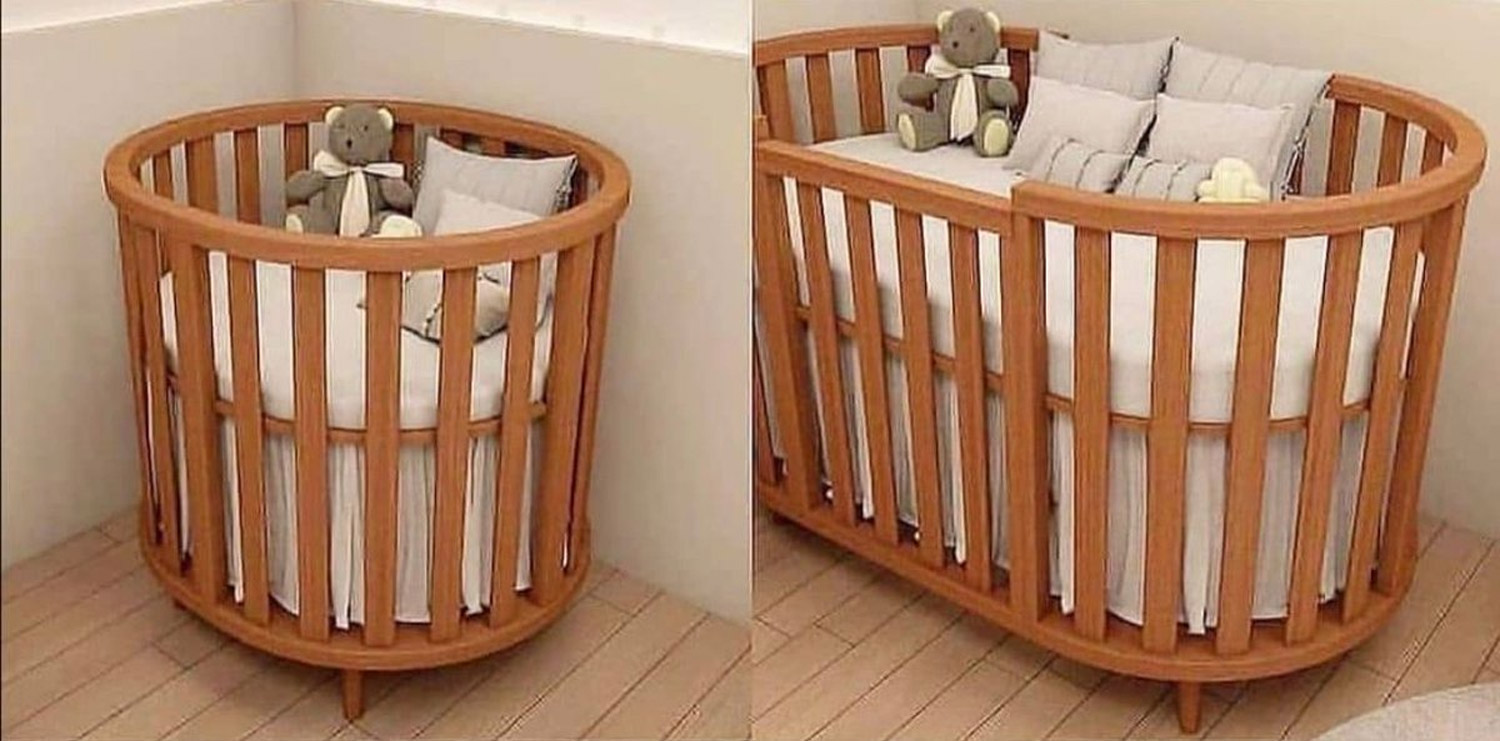 While this convertible crib with a mattress does require assembly upon receipt, it looks fairly simple to set up, unless you want to pay to have Wayfair set it up for you.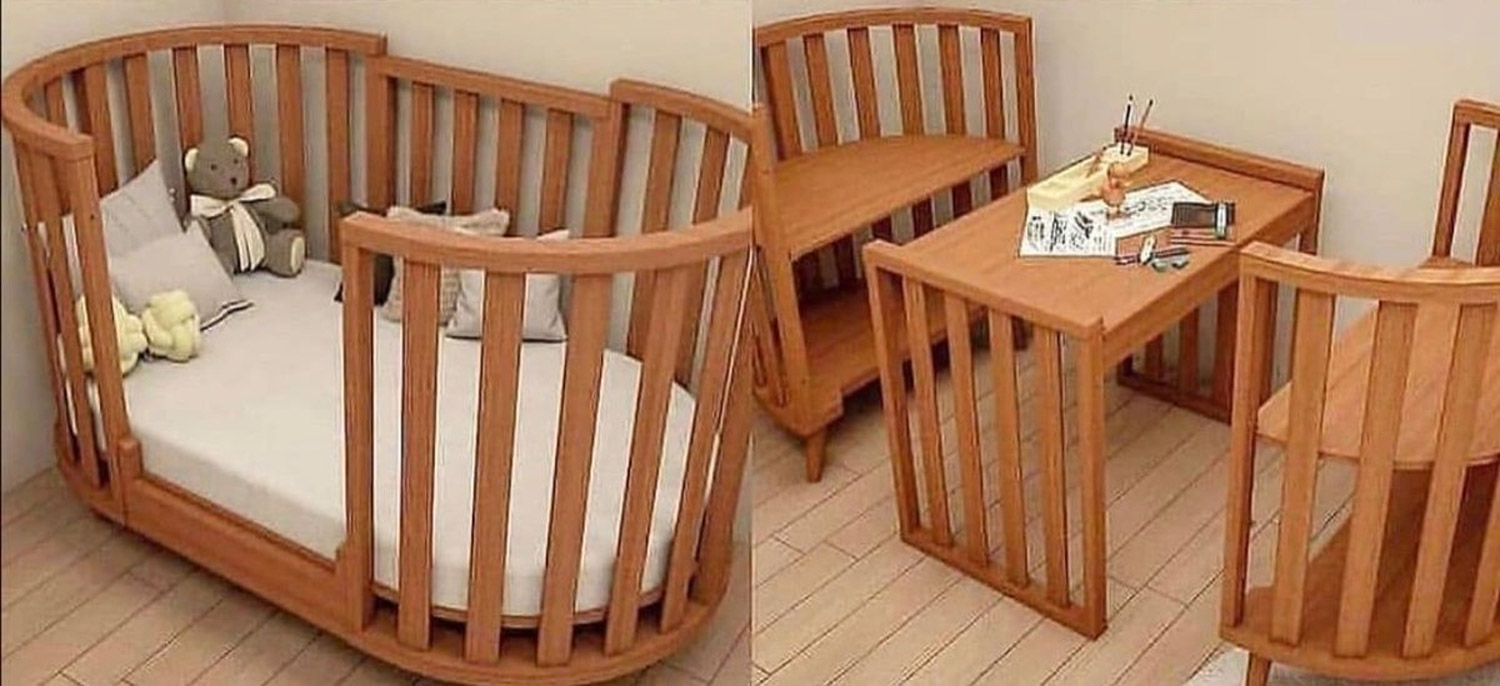 One reviewer of the convertible crib and bassinet set, Jenny, is extremely happy with her purchase. Jenny wrote, "Love it is very convenient and you can move it around. It doesn't take too much space."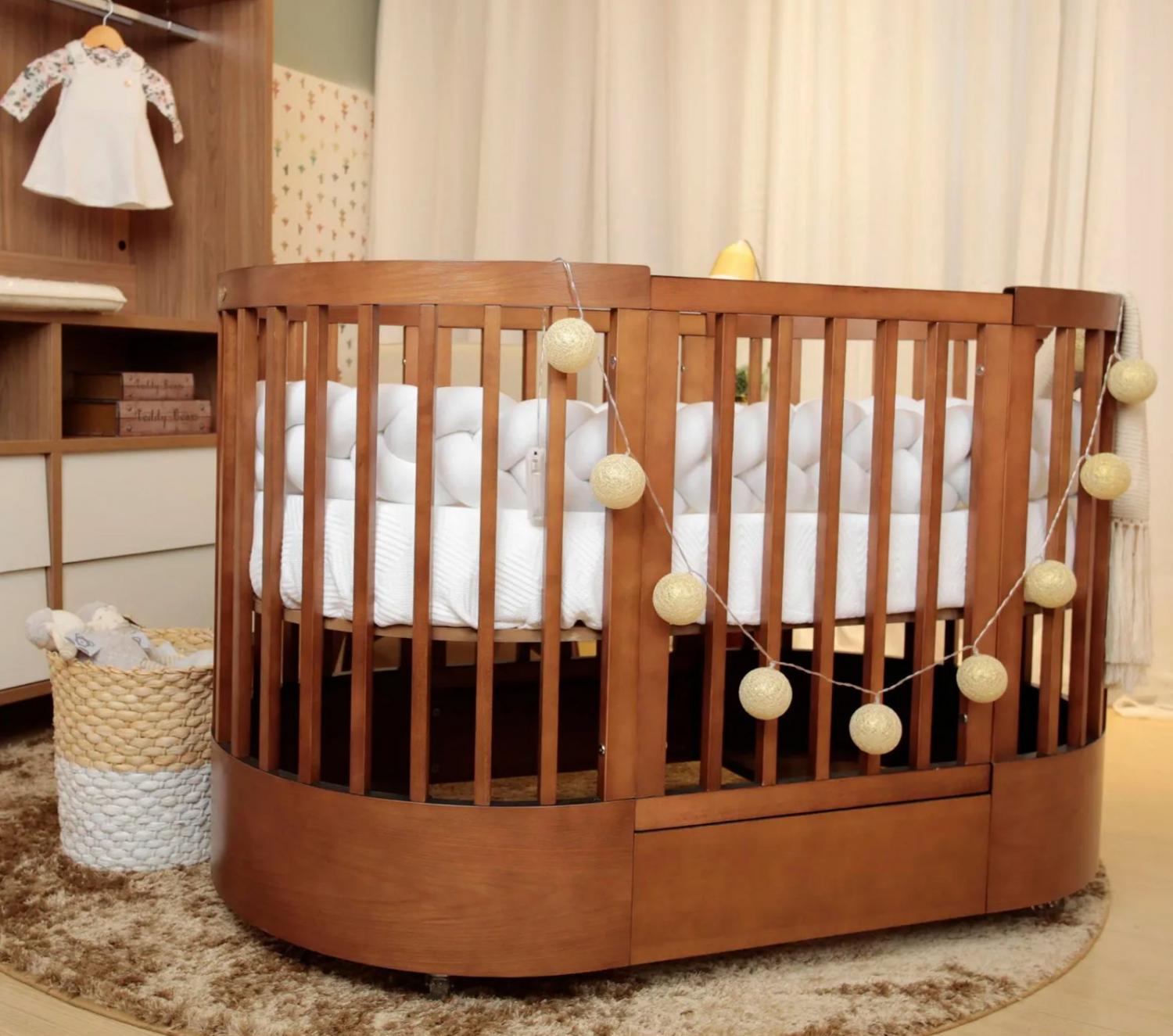 Whether you're a parent for the first time or for the tenth time, the Harriet Bee Lytham 4-in-1 convertible crib, bassinet, and mattress is a great set for any family with young children, and it'll even help you stand the test of time with your child's growth.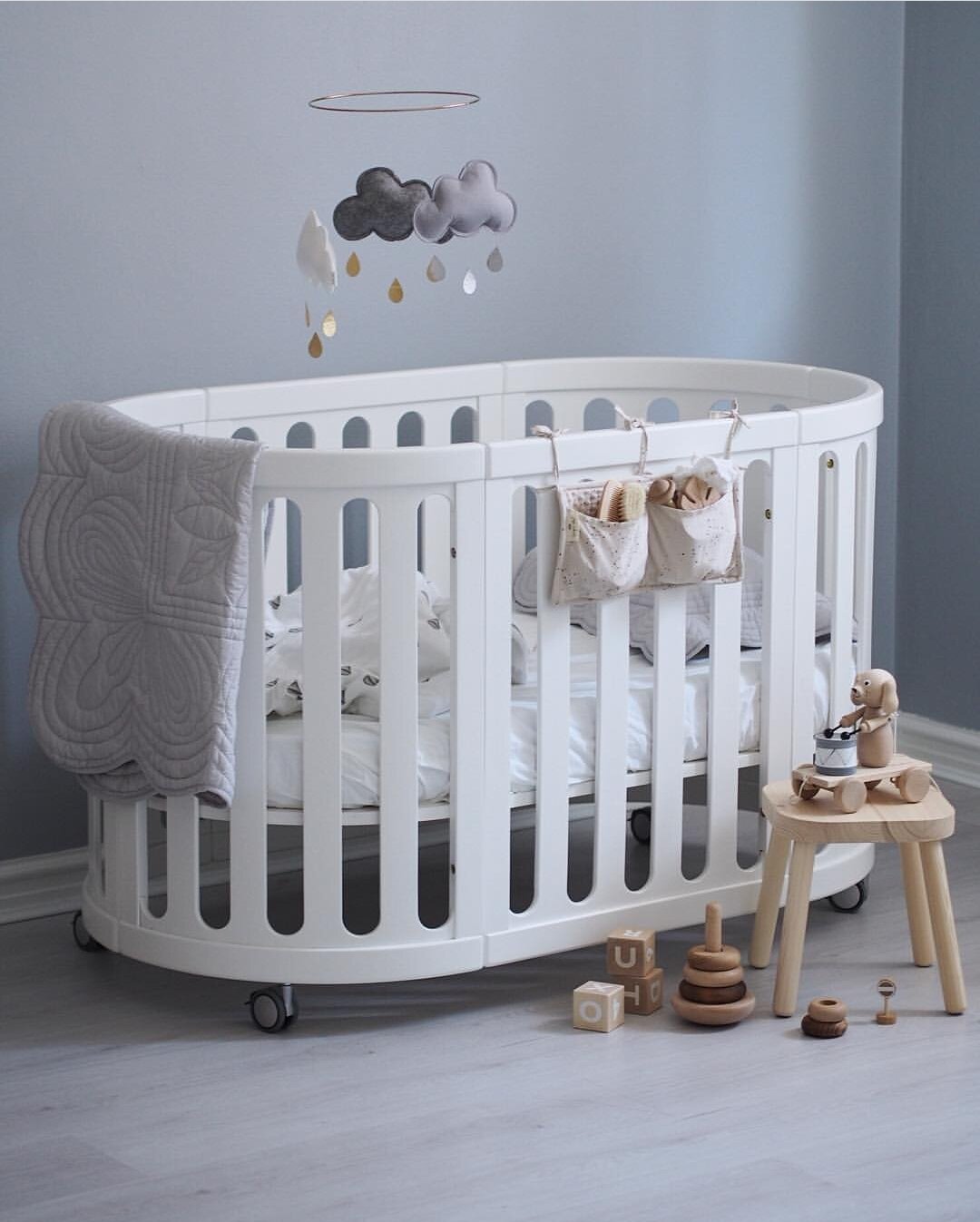 The oval-shaped convertible crib with mattress included can be assembled in four different bassinet configurations - these include two different baby crib sizes, an open-design toddler bed, and a unique play table with two chairs for when your child outgrows sleeping in the set.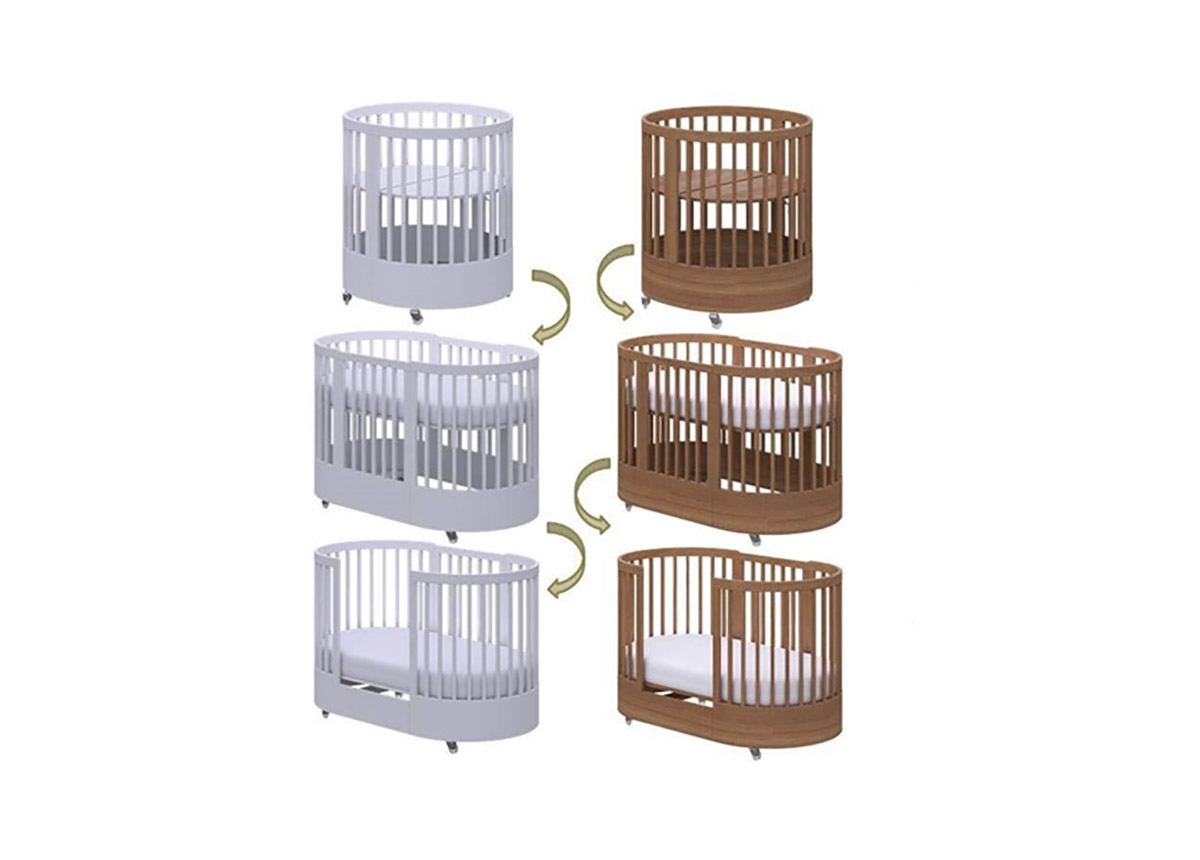 Even then, your child can still use this customizable bassinet as a table to play on, effectively doubling its life in your home.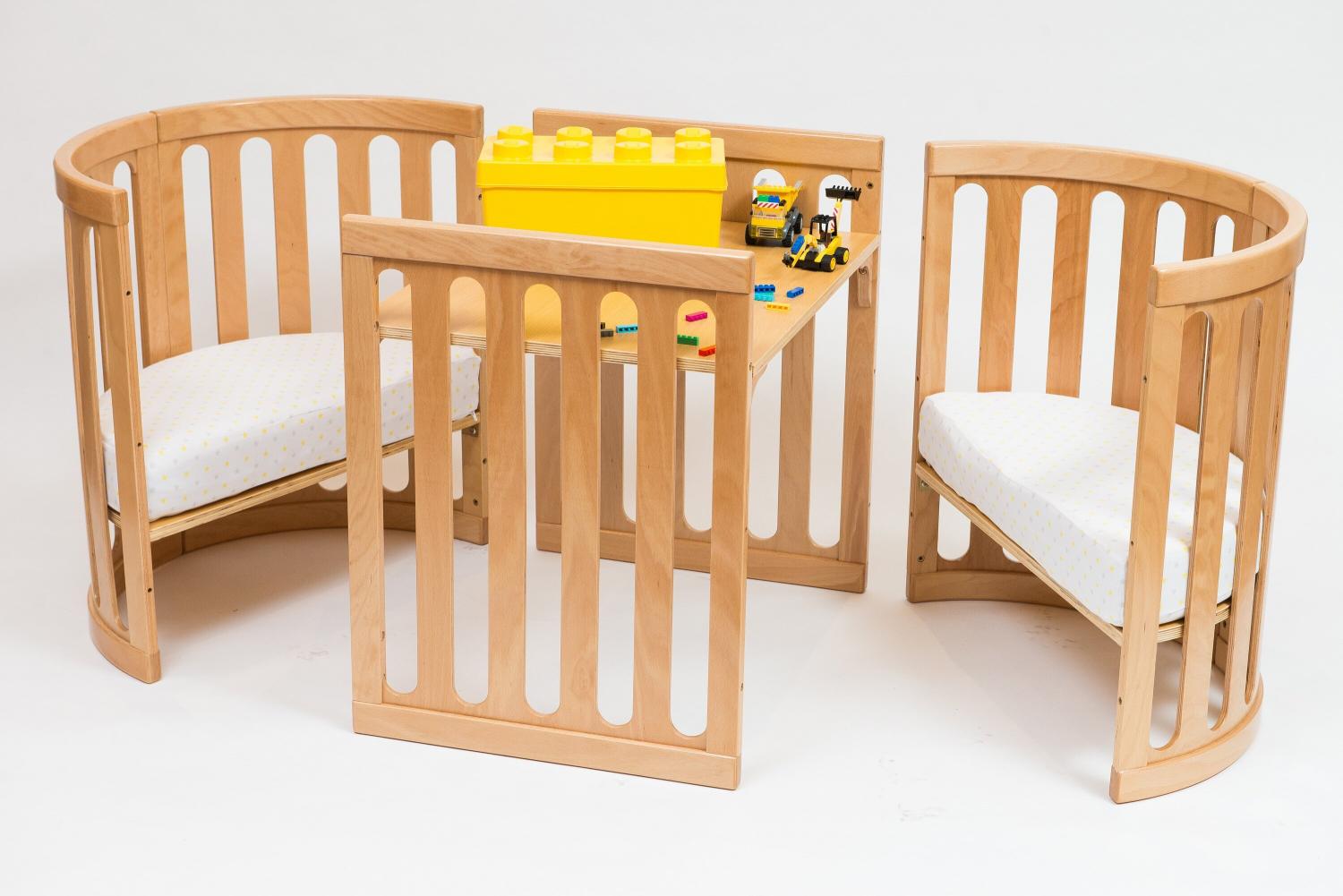 Not only is the convertible crib bassinet set completely customizable, but it also includes four caster wheels on the bottom for added mobility.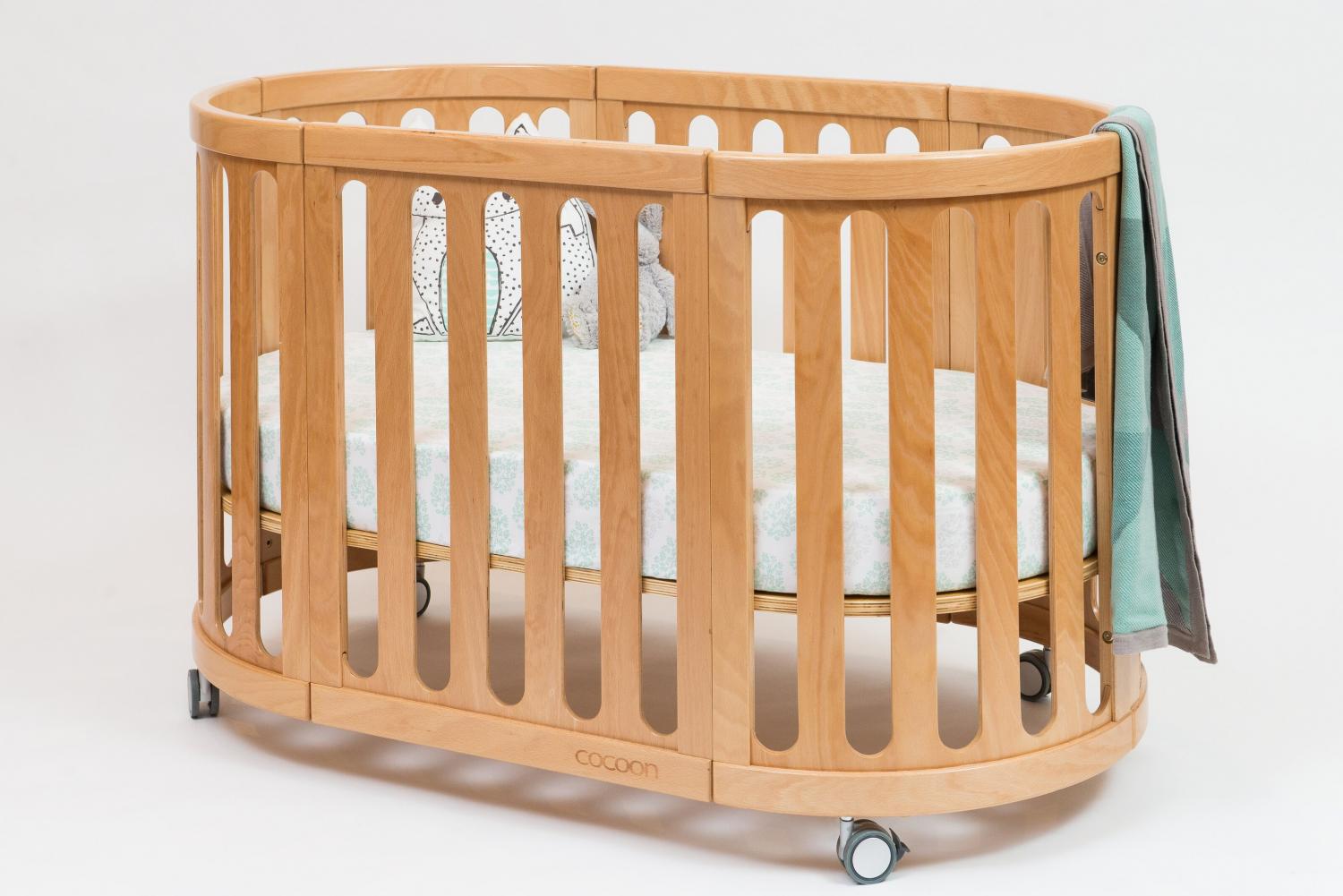 This allows you to move the crib around the house as needed, with the ease of just pushing it along the floor rather than picking it up and moving it.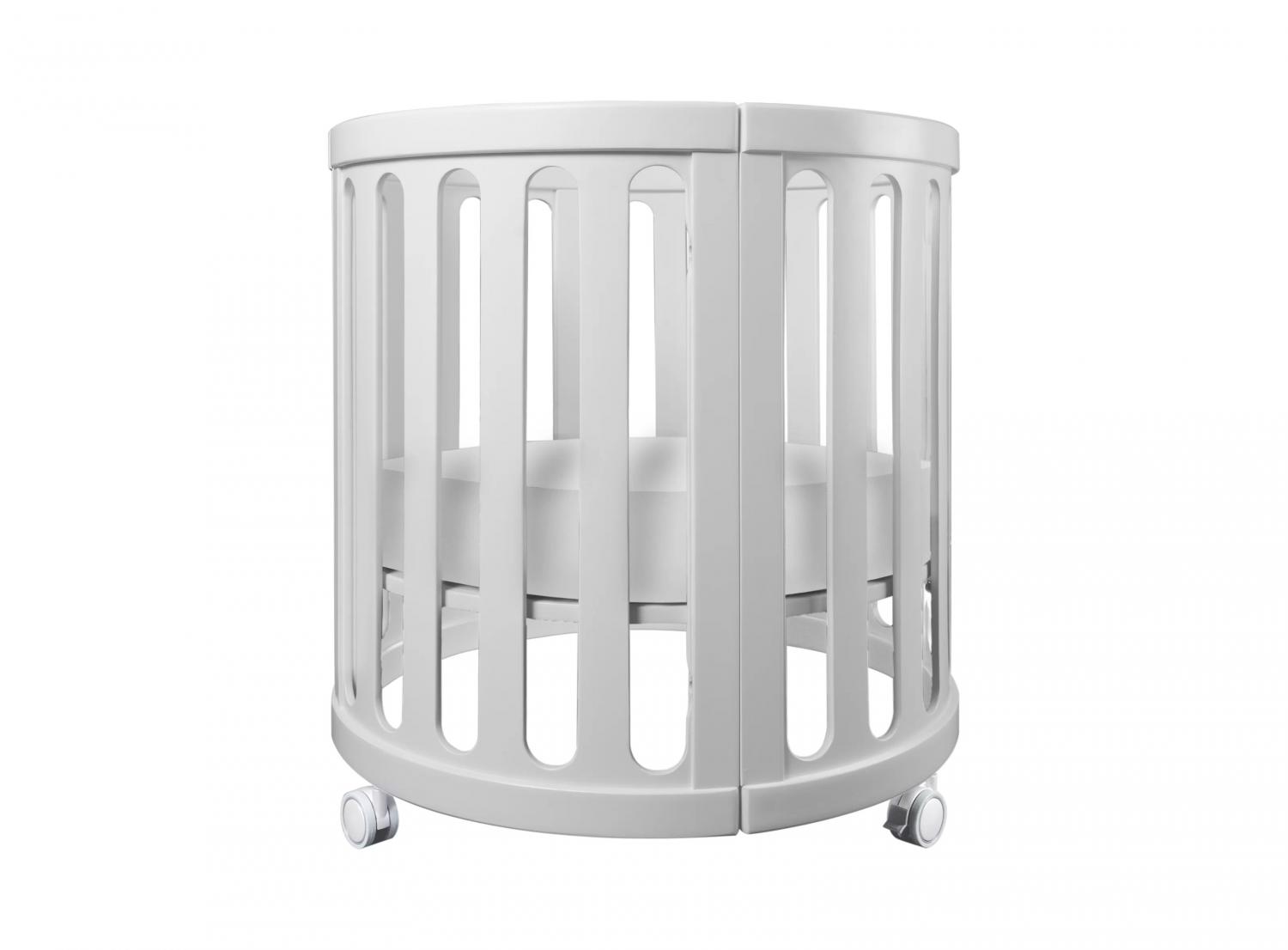 The unique 4-in-1 crib also comes in a few different color options to choose from!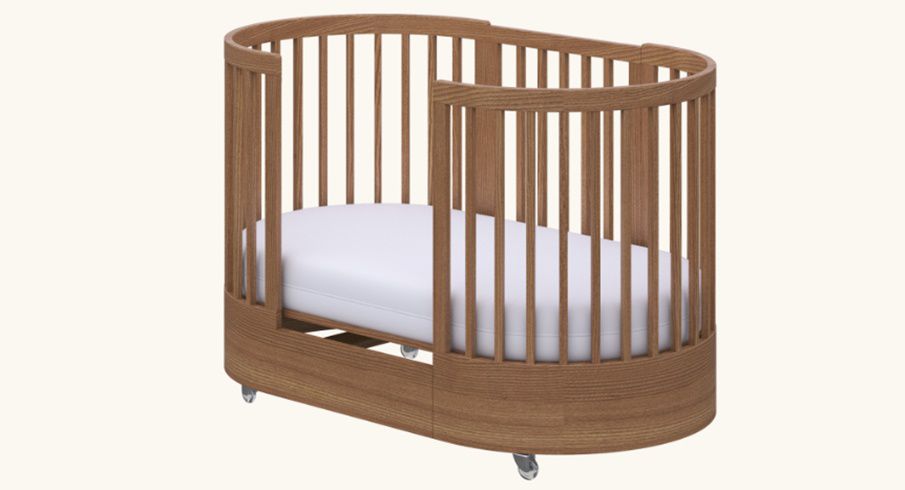 You can snag the Harriet Bee Lytham 4-in-1 transforming crib from Wayfair for around $920 bucks!