3D Grenade Ice Cube Mold
By Ryan on 02/29/2016 3:47 AM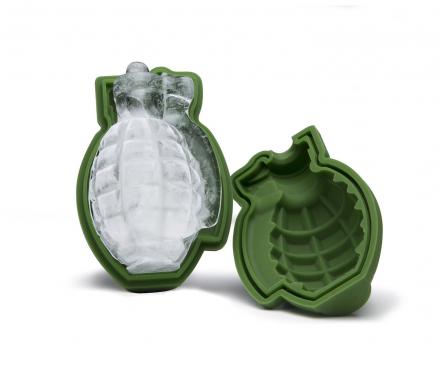 We've certainly featured a lot of unique ice cube molds in the past, including a shark, a replica of Mt. Fuji, a diamond, each of the United States, among plenty of others, and of course now there is a giant grenade ice cube that joins the pack. Sure to give your drink that explosive flair to it, the 3D grenade ice cube mold is a great gift idea for any hunter, fisherman, outdoorsman, or someone that is currently serving or has served in the military in the past. Since the ice cube mold is so thick and large, putting 1 grenade into your drink is sure to last a while. Plus you could even use it to make chocolate grenades by inserting melted chocolate into the mold and then putting it in your freezer.
The 3D grenade ice cube mold makes 1 grenade at a time, will fit in most standard sized glasses, will completely seal the water inside of it so that it won't leak all over your freezer, and will not be able to withstand heat from the oven, so sorry now grenade shaped cakes.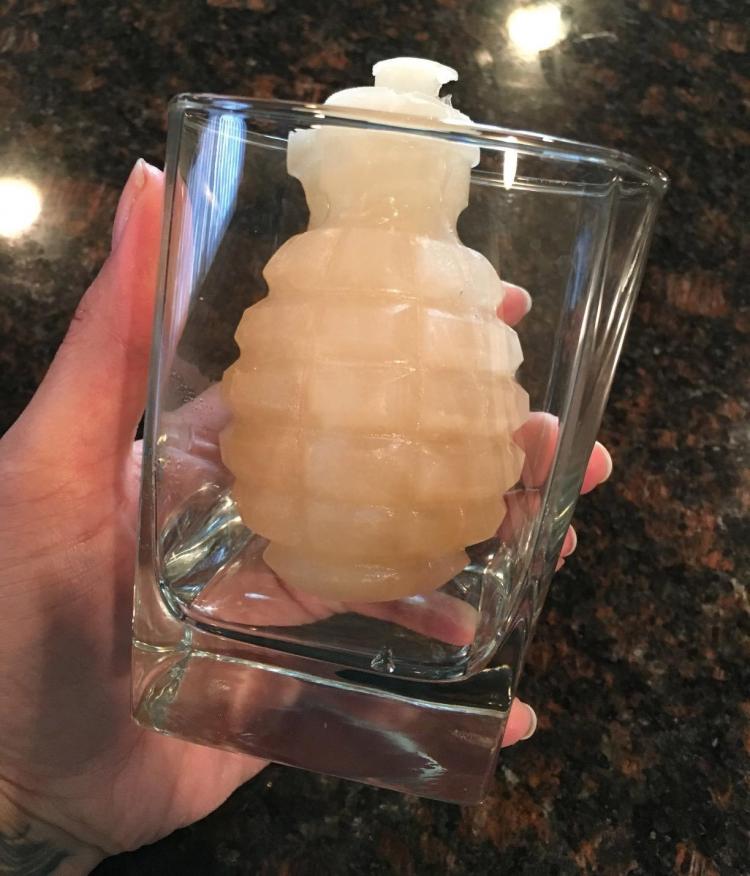 The entire grenade ice mold measures 4.5 inches long x 3 inches wide x 2.5 inches deep, whereas the mold will actually make an ice grenade that measures approximately 3.8 inches long x 2.5 inches in diameter.