This 2-Person Portable Steam Sauna Lets a Second Person Stick Their Legs In
By Ryan on 04/09/2021 2:25 PM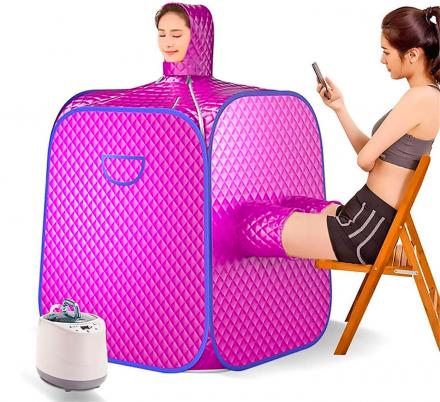 Even if you're working from home, the daily grind can be extremely stressful. And while there are a number of ways to decompress from your day, a spa day is among the best of them. Unfortunately, we can't always go out of our way to get to the spa, especially during a pandemic. So rather than going out to the spa, why not take it with you wherever you go?
Introducing the second of our portable steam saunas, another addition to the perfect home sauna kit to help you de-stress at the end of each day, without having to pay for or go to an actual spa. This 1-2 person portable sauna kit can be used to either envelope your whole body in steam, give just your legs steam, or both at the same time for two people!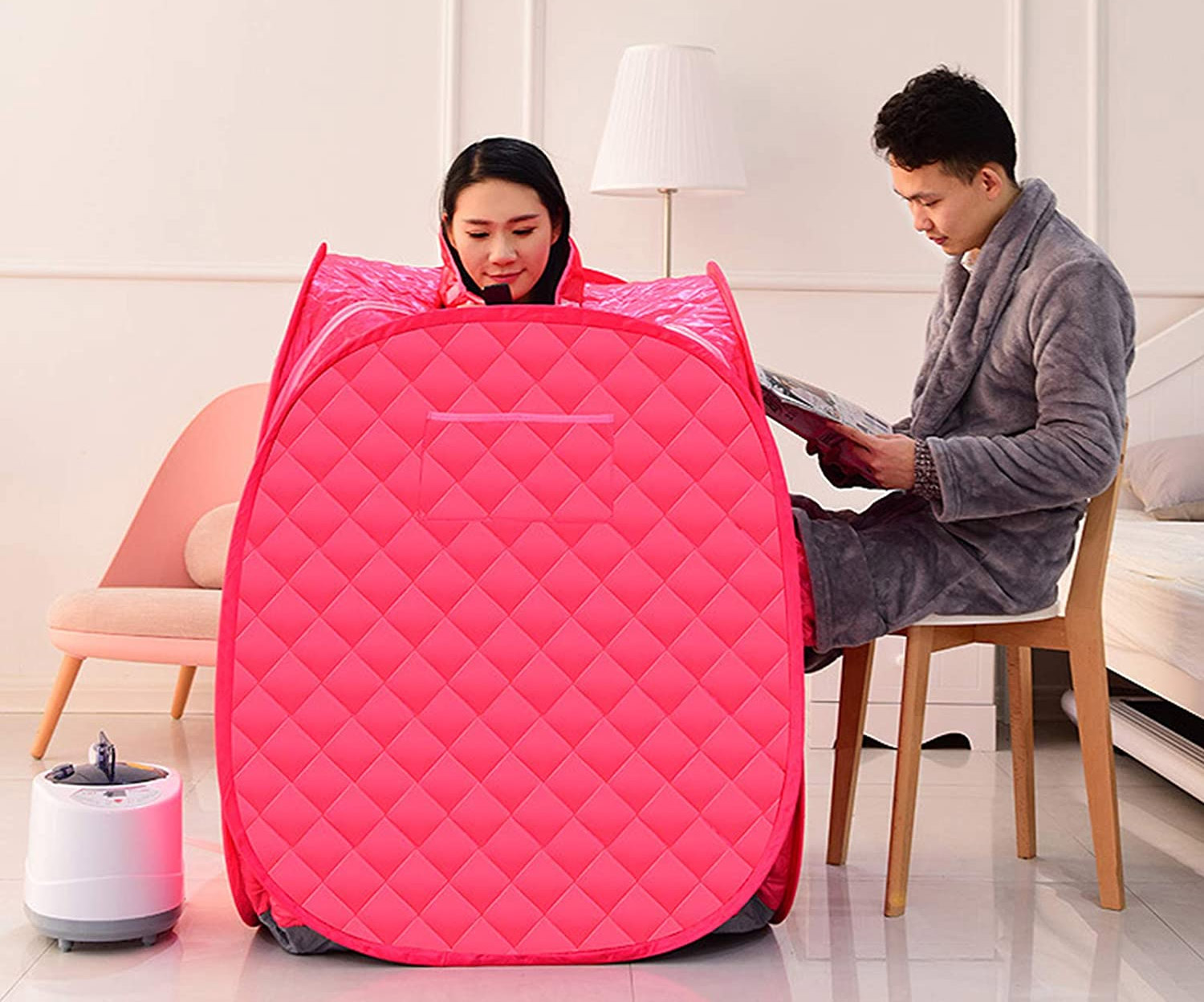 Whether you use it for relaxation, weight loss, to improve sleep, detox or immunity therapy, or simply to wear yourself out, this home full-body spa is a great way to affordably use the benefits of steam from the comfort of your own home.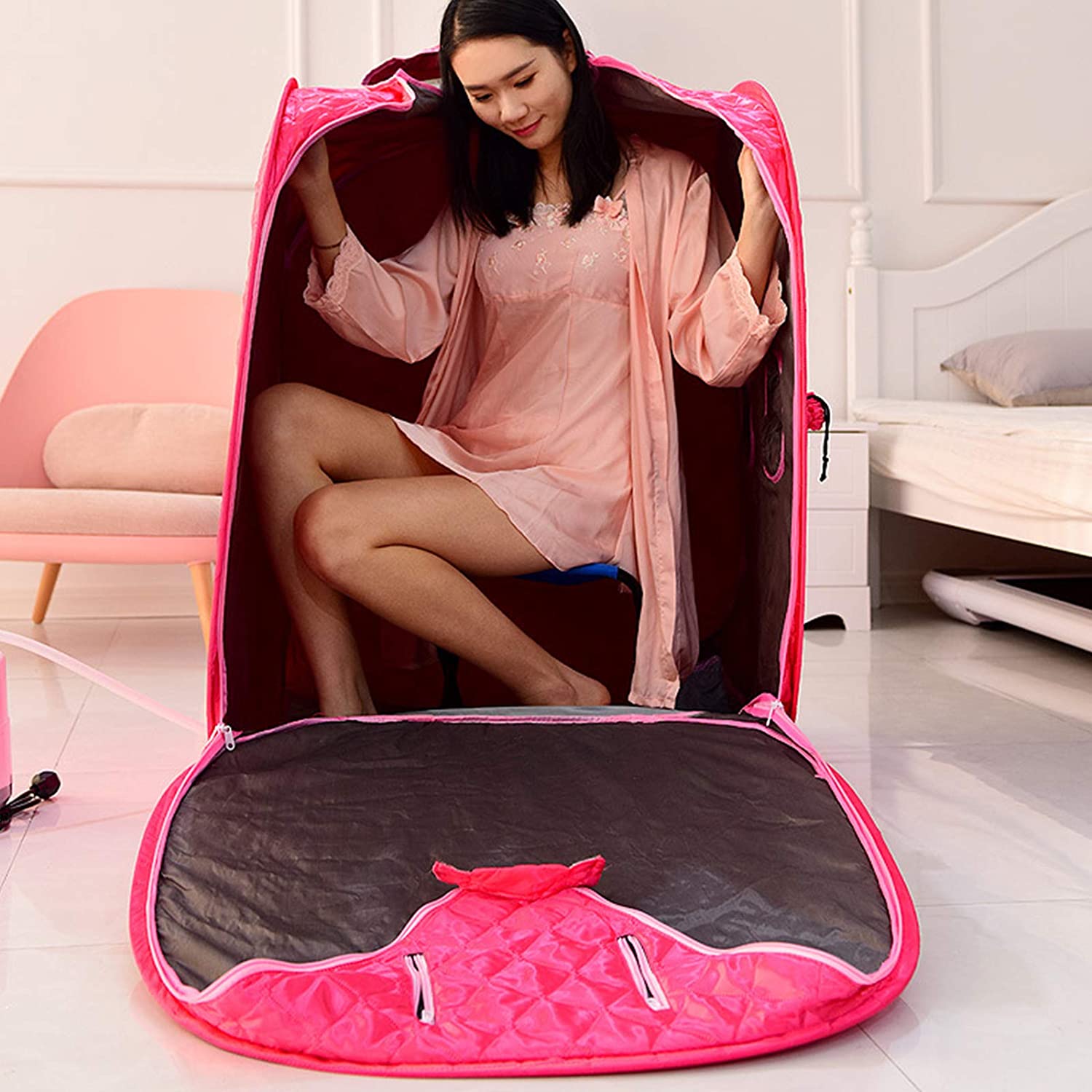 The portable sauna features a super high-powered steam pot, with 1-9 temperature control settings to customize your steam experience. It also includes a small digital interface for controlling the temperature you steam at, as well as the timer and temperature levels.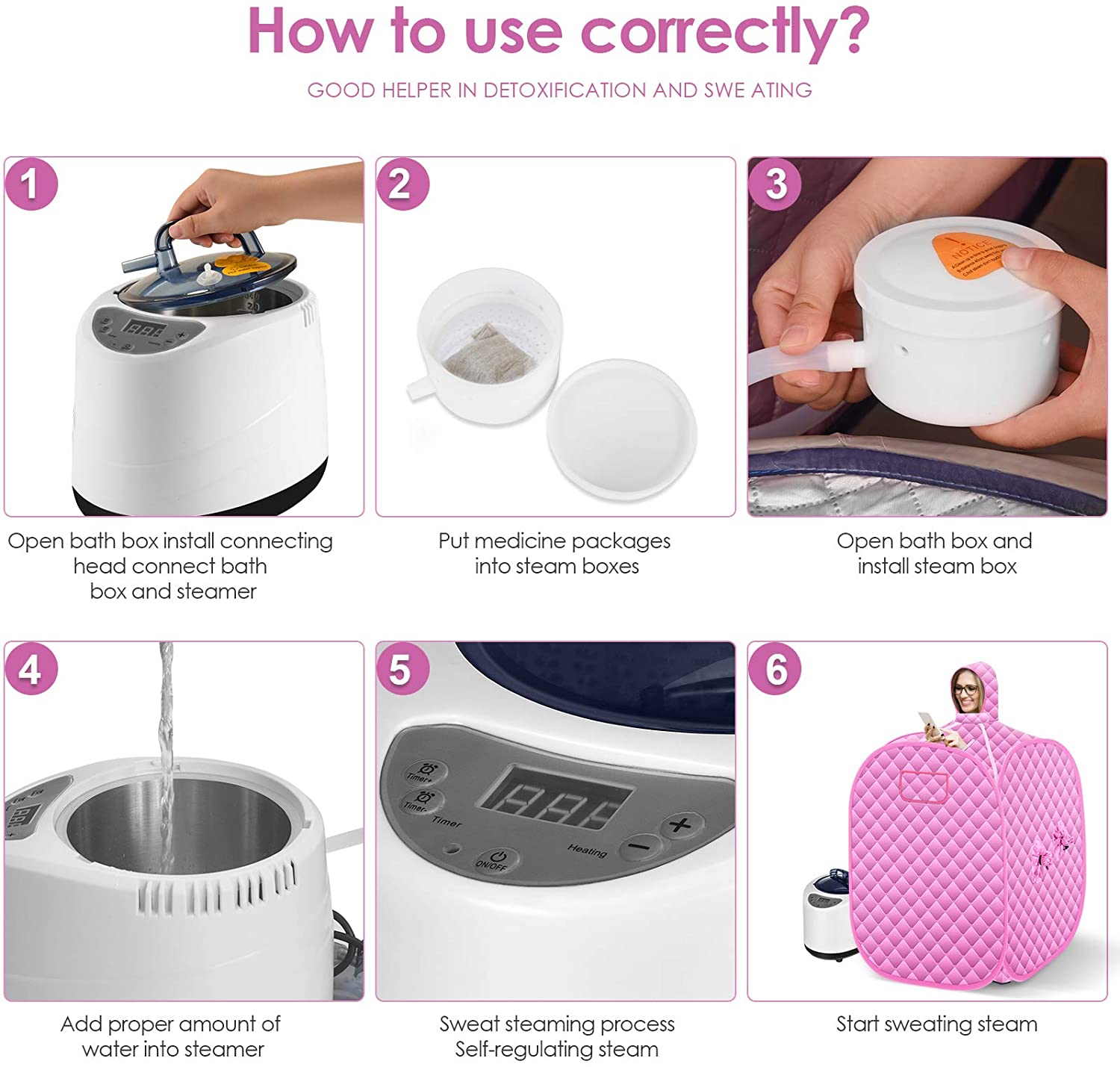 Offered in pink or red, the 2.6-liter the portable steam sauna also includes a folding chair that can be used while you sit inside.
The portable steam sauna also folds and collapses into a convenient bag, which makes it super easy to take with you wherever you go. Weighing just over 10 pounds, the portable steam box measures 31.4 inches square by 38.6 inches tall when set up.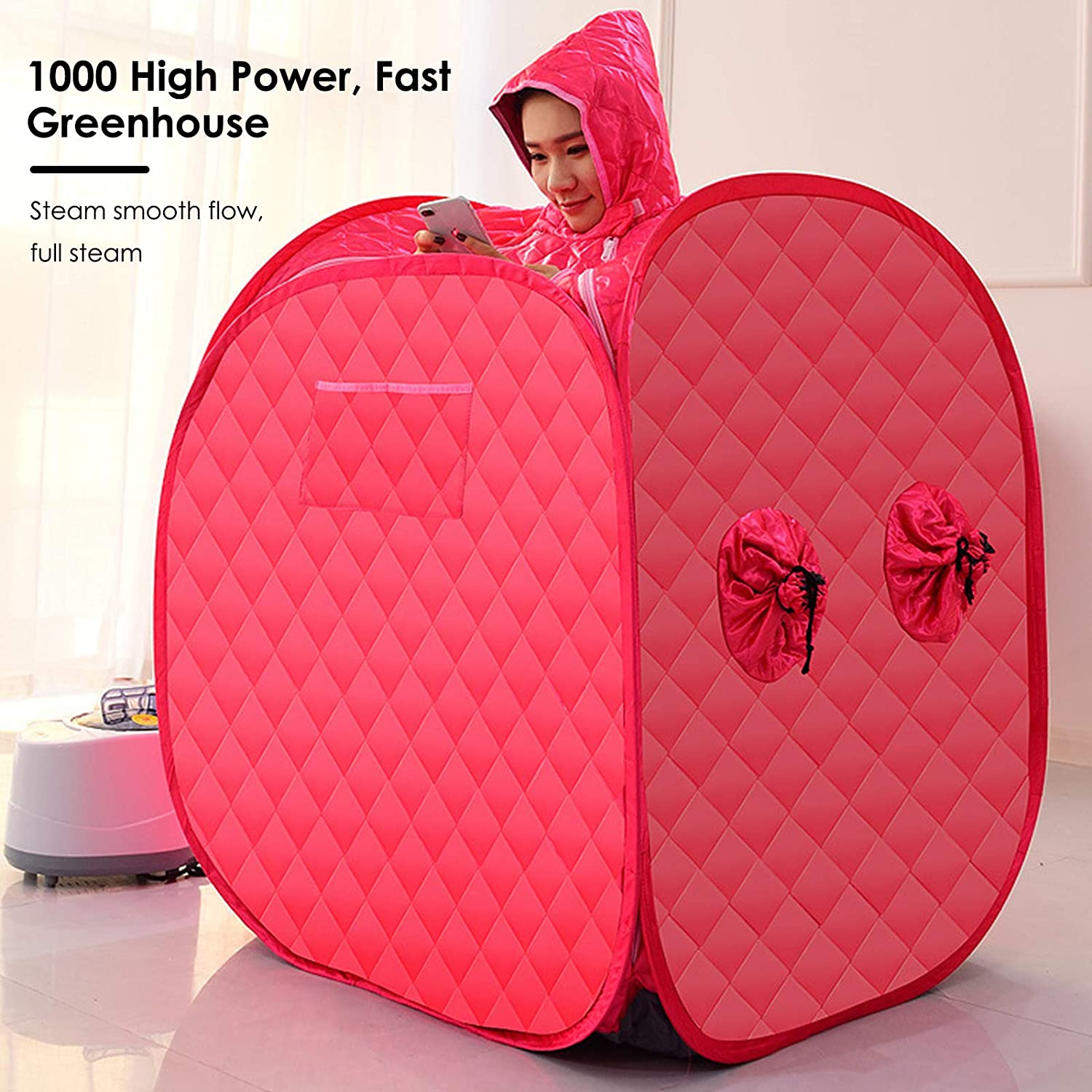 This at-home sauna kit also includes dual pockets for holding devices, books, remotes, or other steam relaxation necessities, as well as an herb box for adding fragrances to your spa treatment. The portable sauna also features an explosion-proof lid and a 304 stainless steel liner to keep you as safe as possible during use. It's a lot like this portable sauna featured long ago, but with the additional ability for two people to use it at once.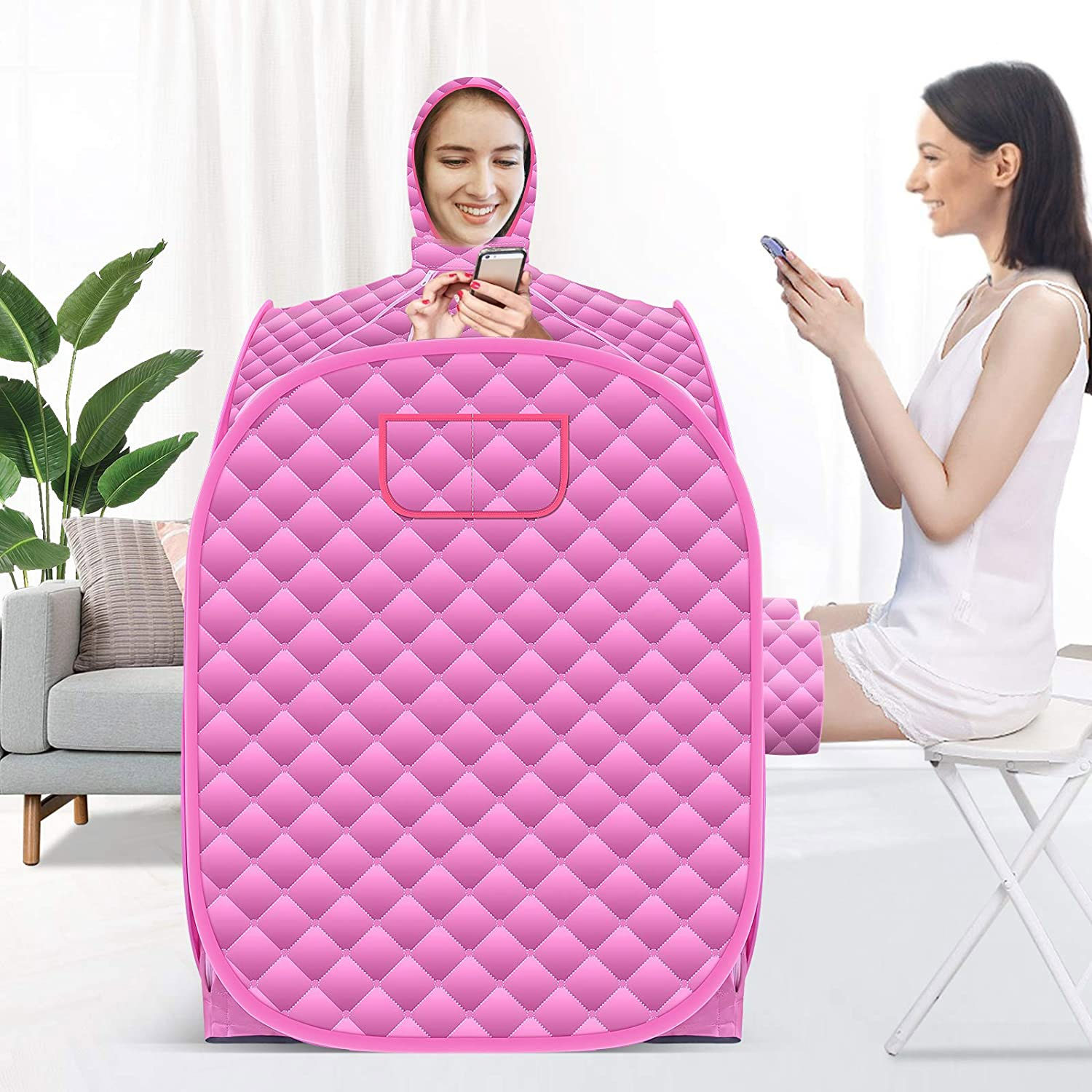 Made from waterproof cotton material, the foldable steam kit is easy to clean and prevents steam penetration.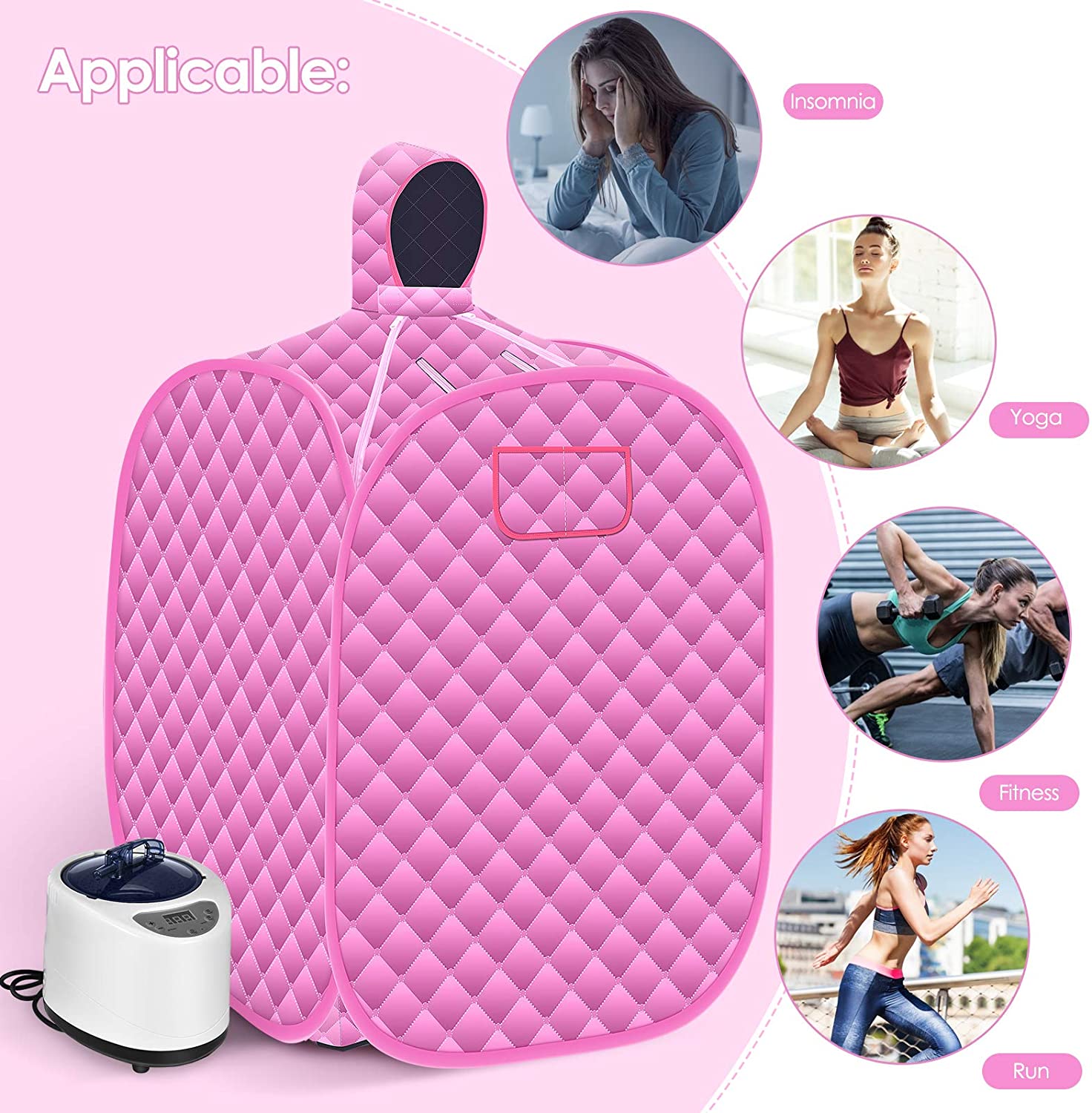 One buyer, Dinno, says the steamer heats up super quickly and is worth the price. In a review, Dinno wrote, "Works well and just as others reviews wrote, tales about 10mins to heat up and just plop yourself in. Remote didn't come with batteries, but didn't really need it. Definitely recommended buy. Will return to review after a couple months!"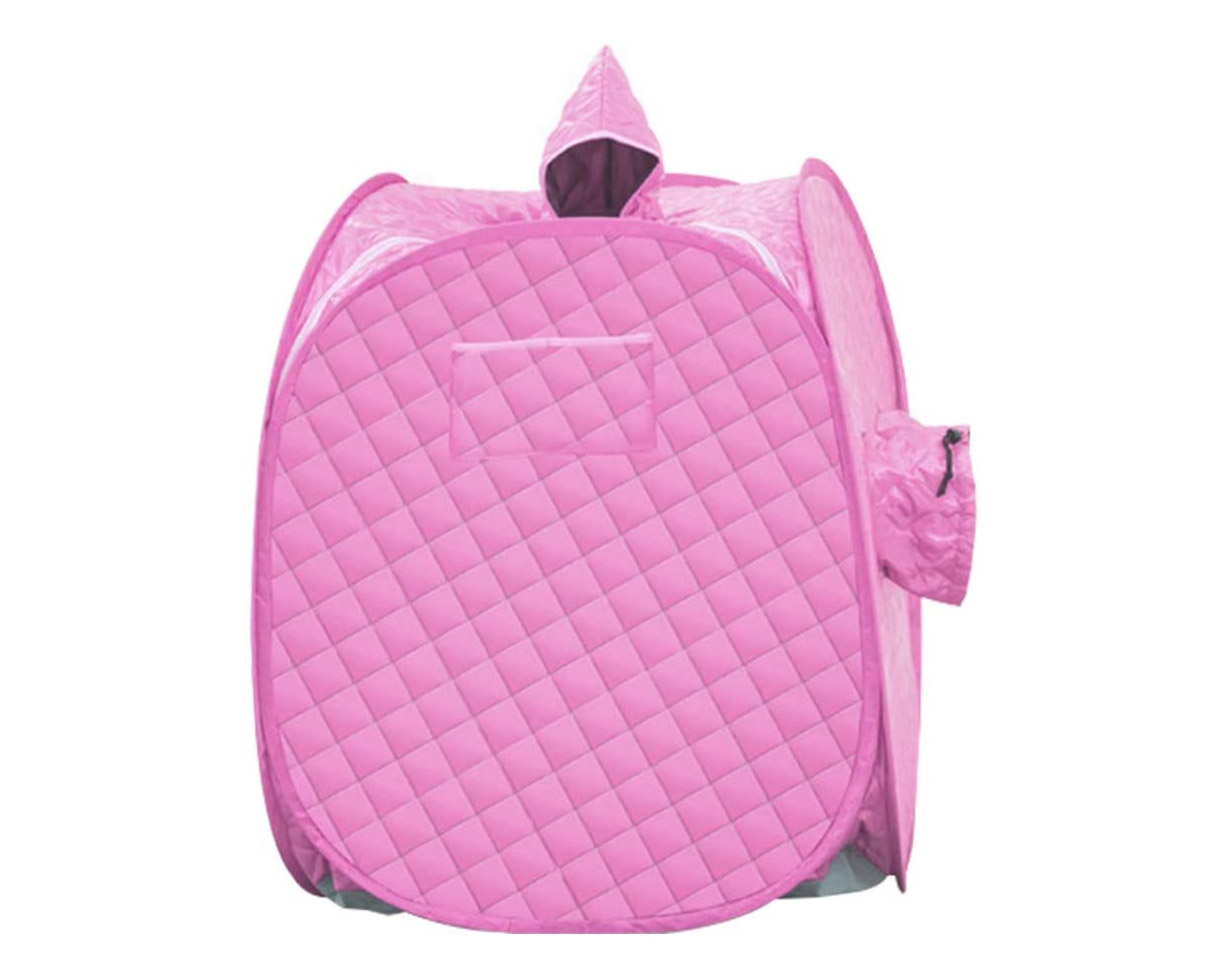 However you decide to use this two-person sauna kit, it'll make a great addition to your home office, home, or even office! Wherever you decide to take it, this portable steam sauna will help you get the most out of life through precious, hot, water vapor.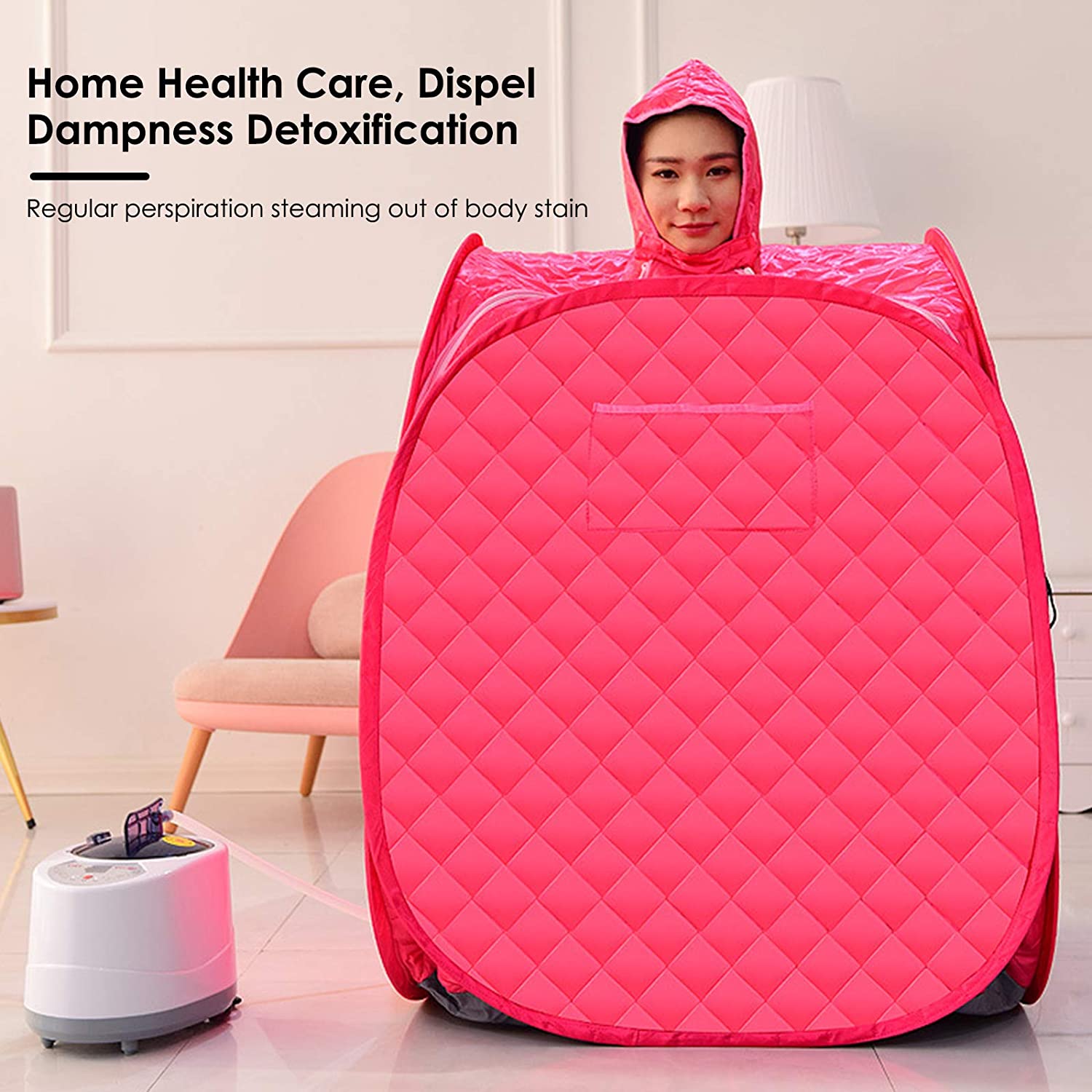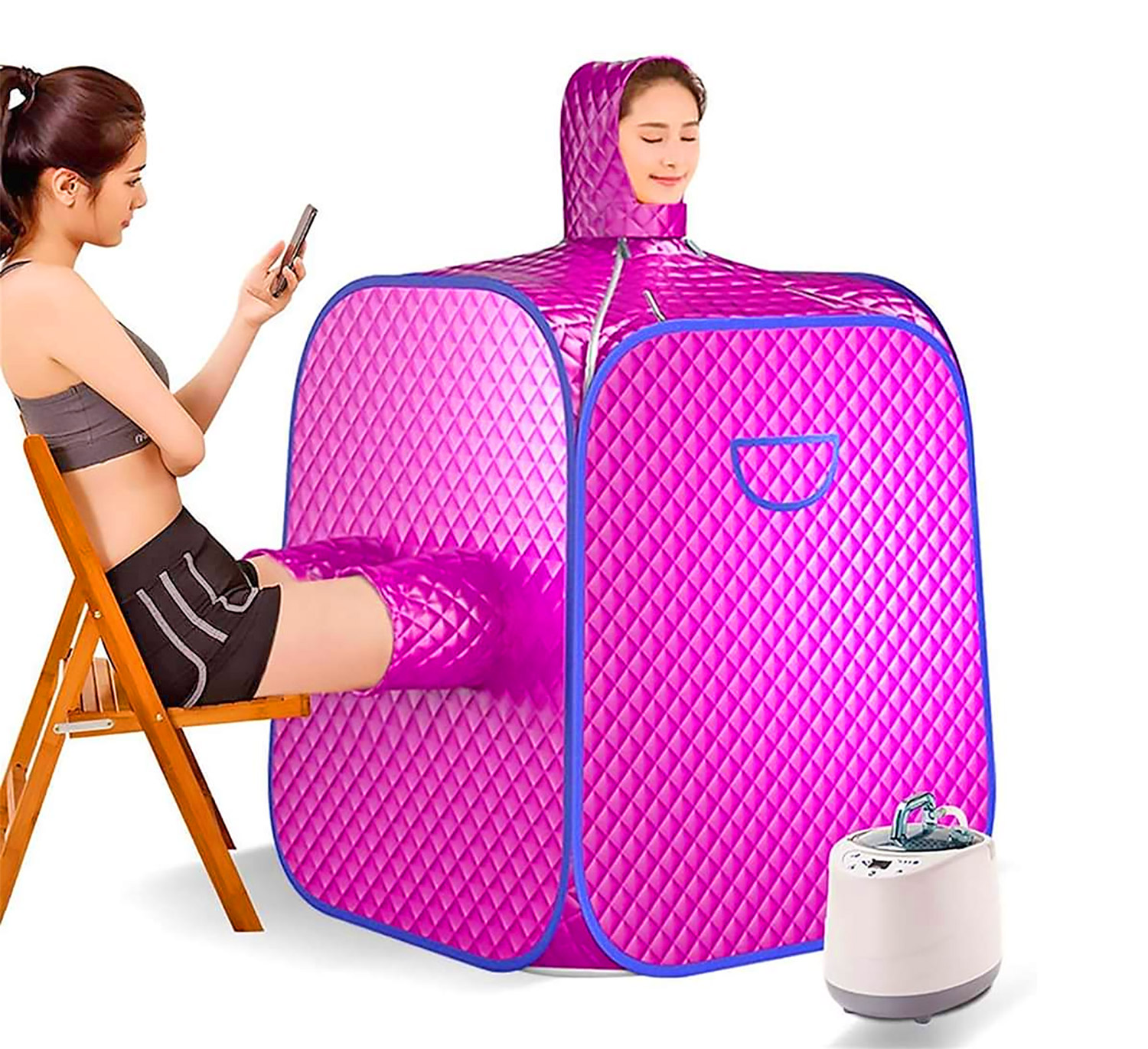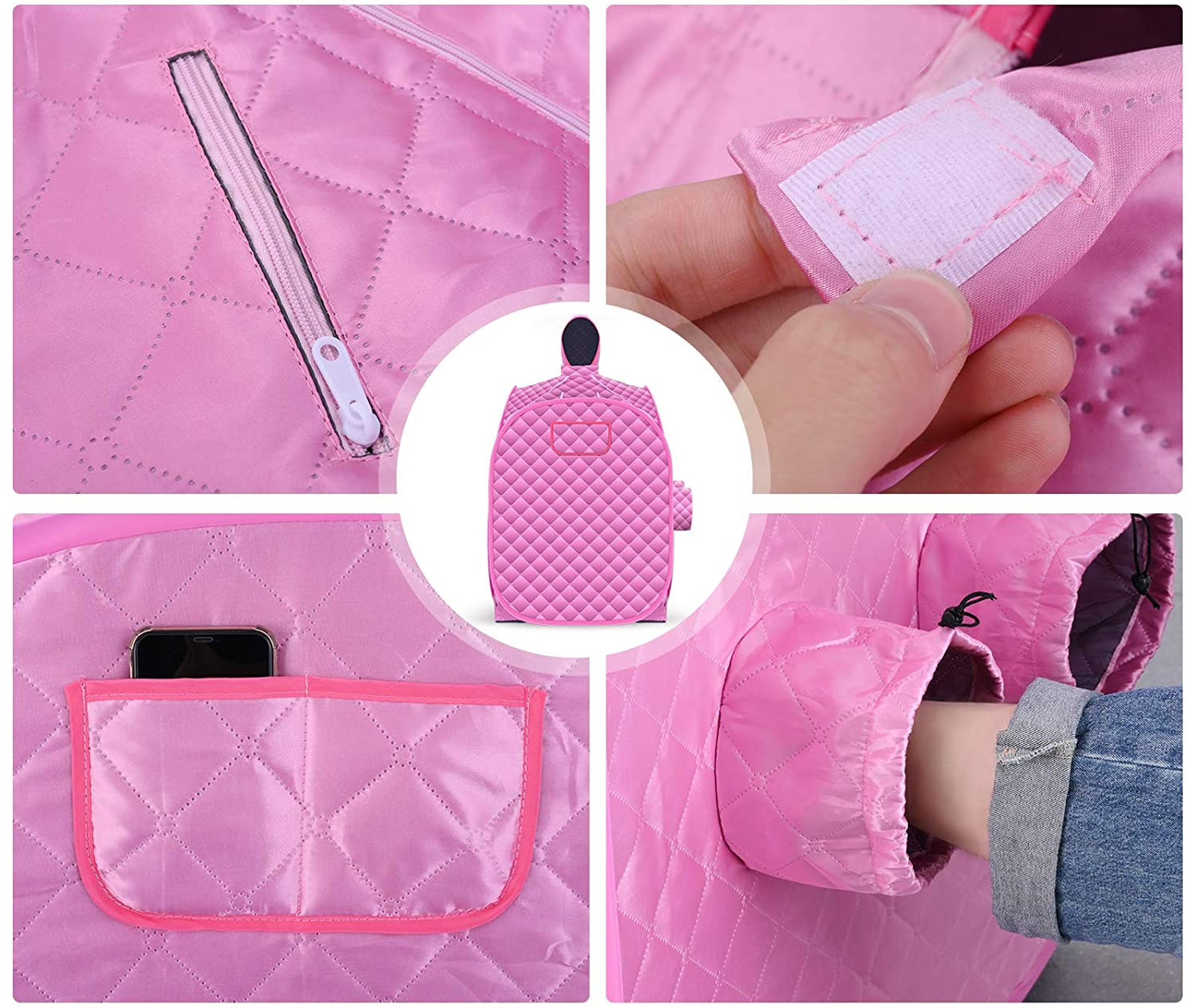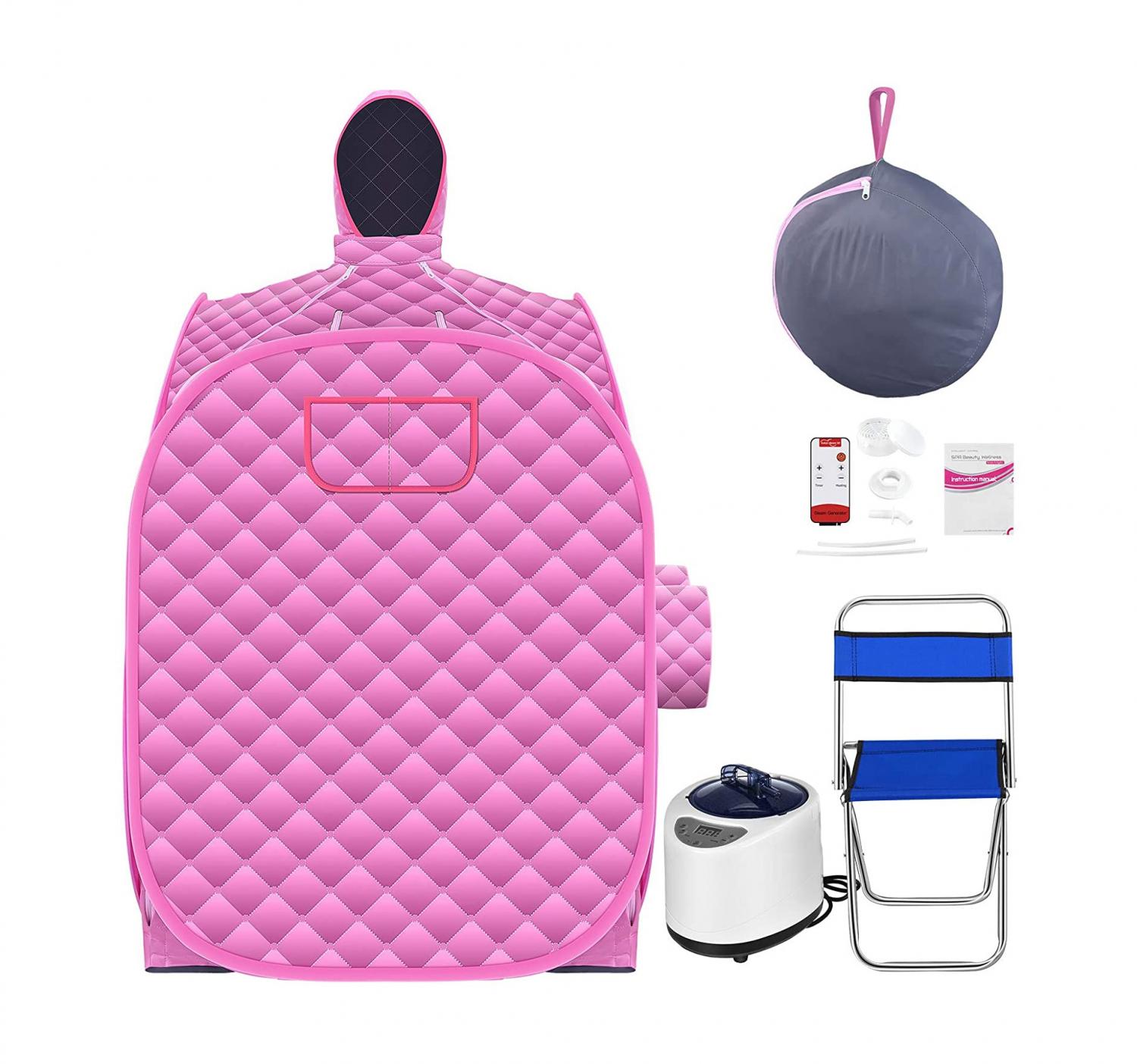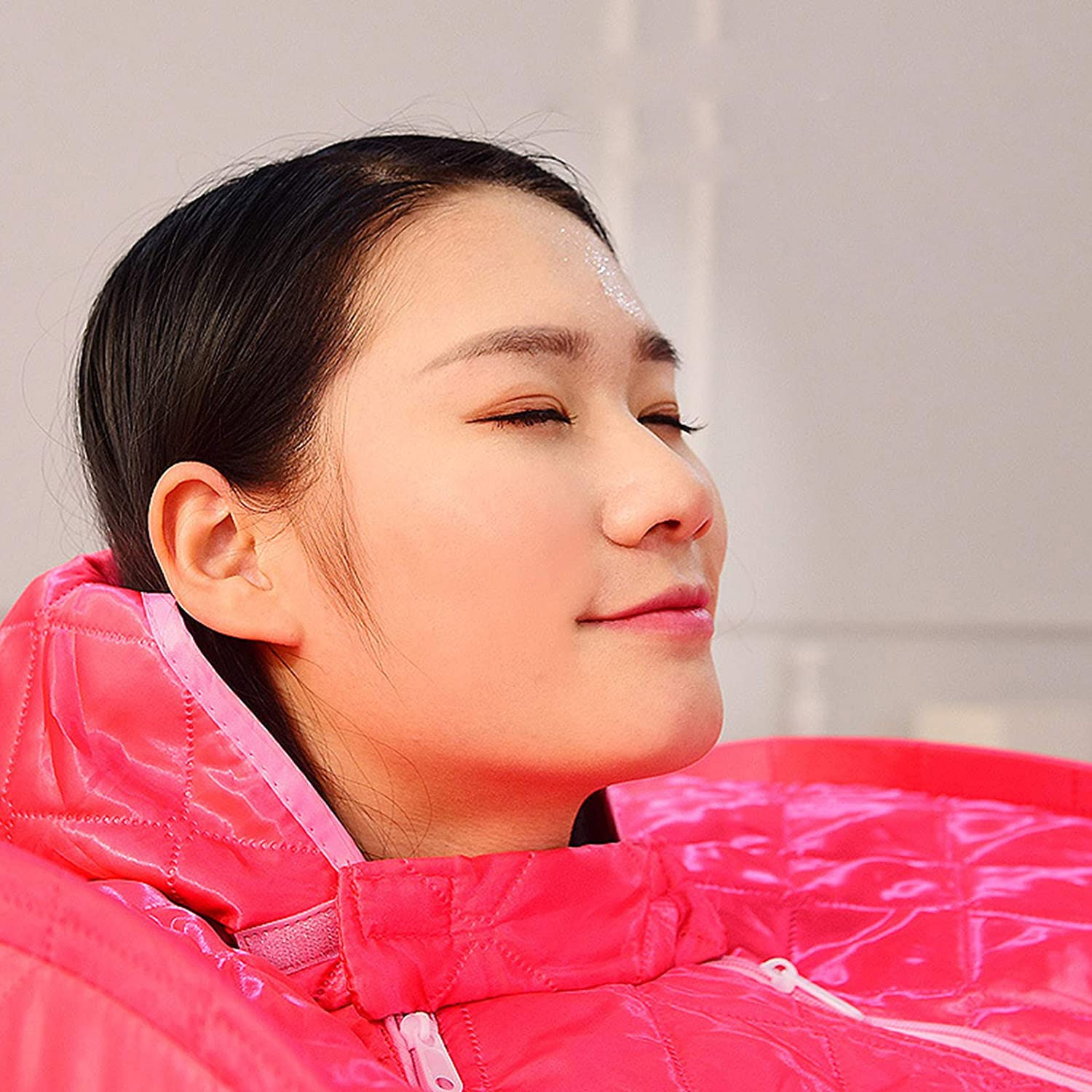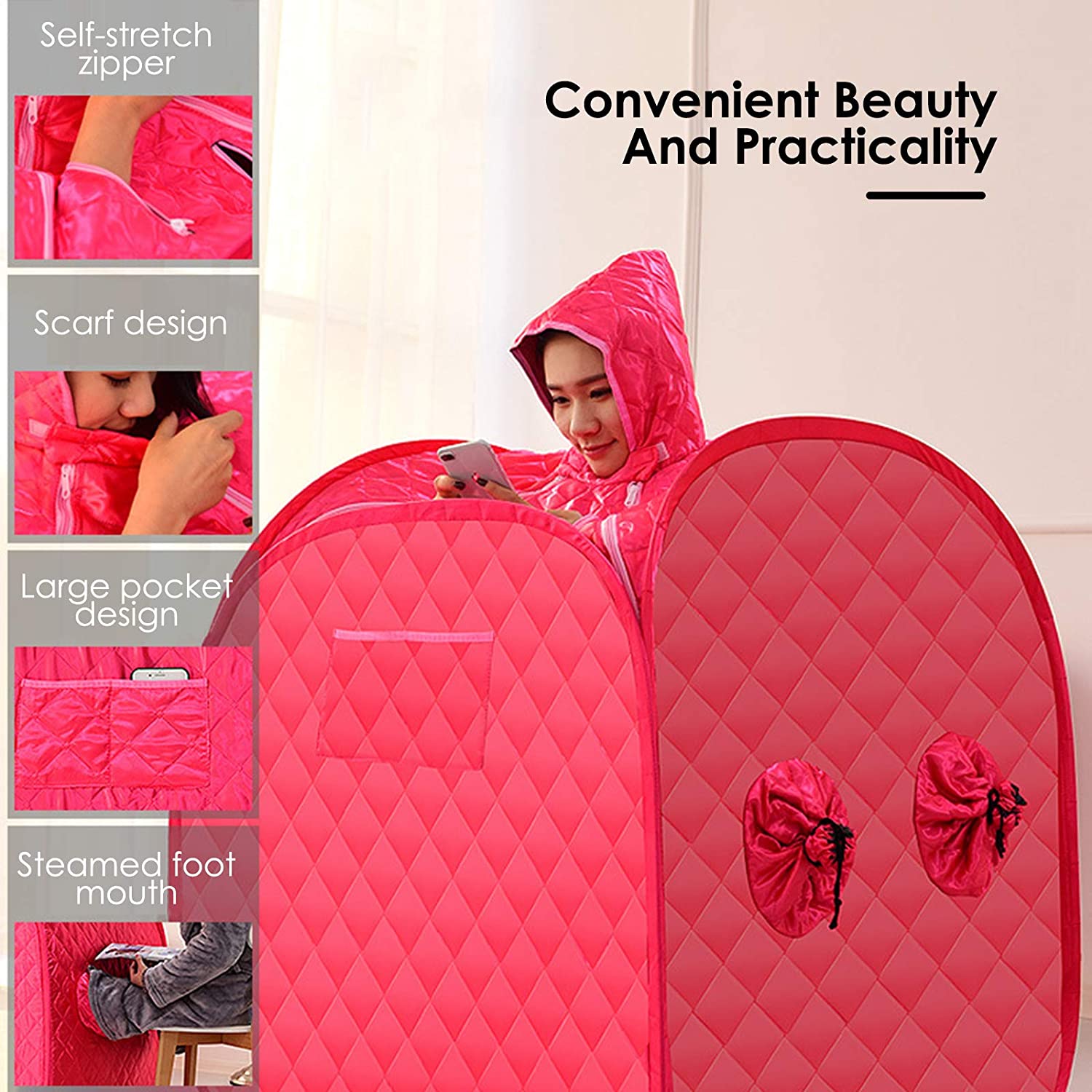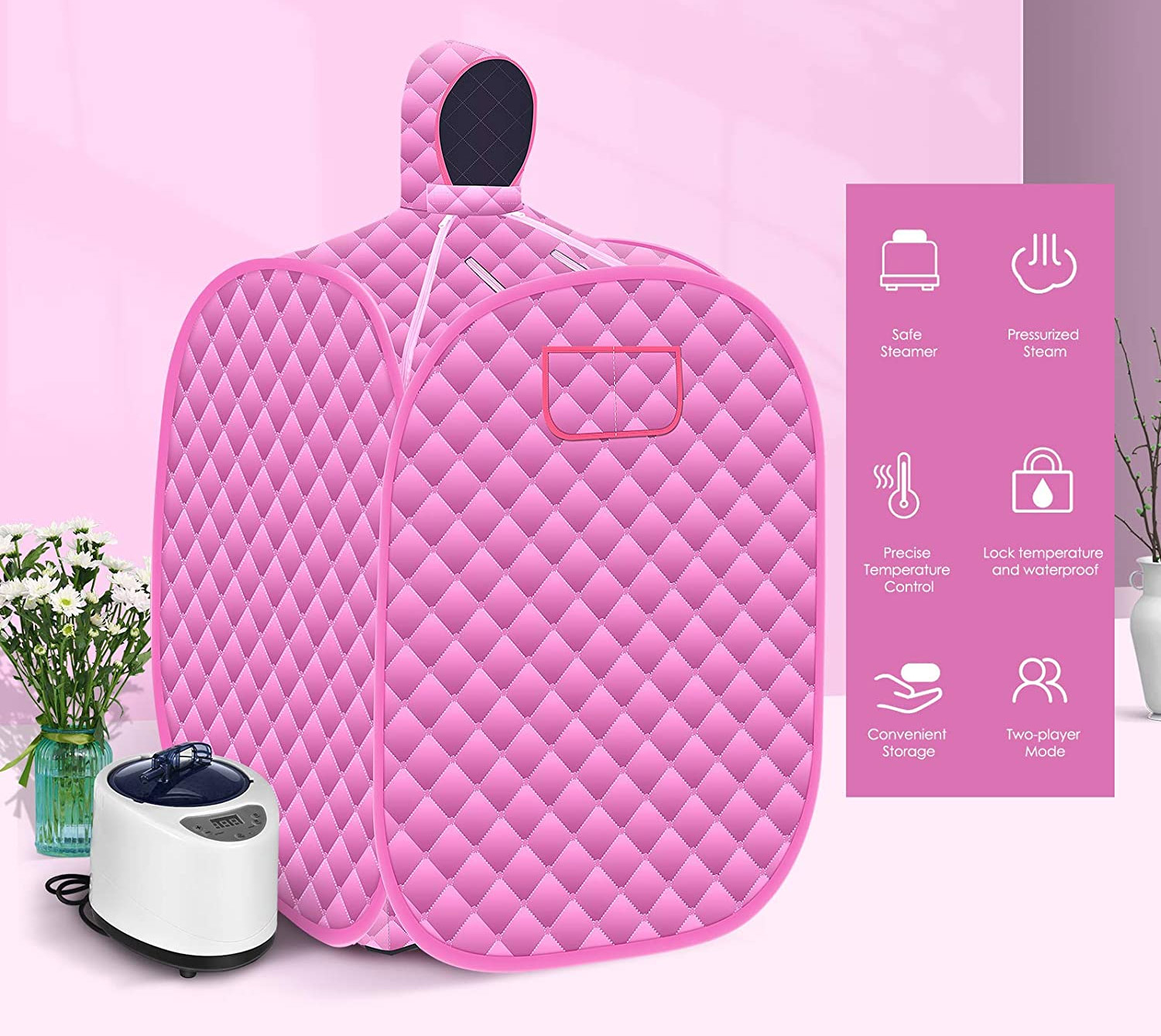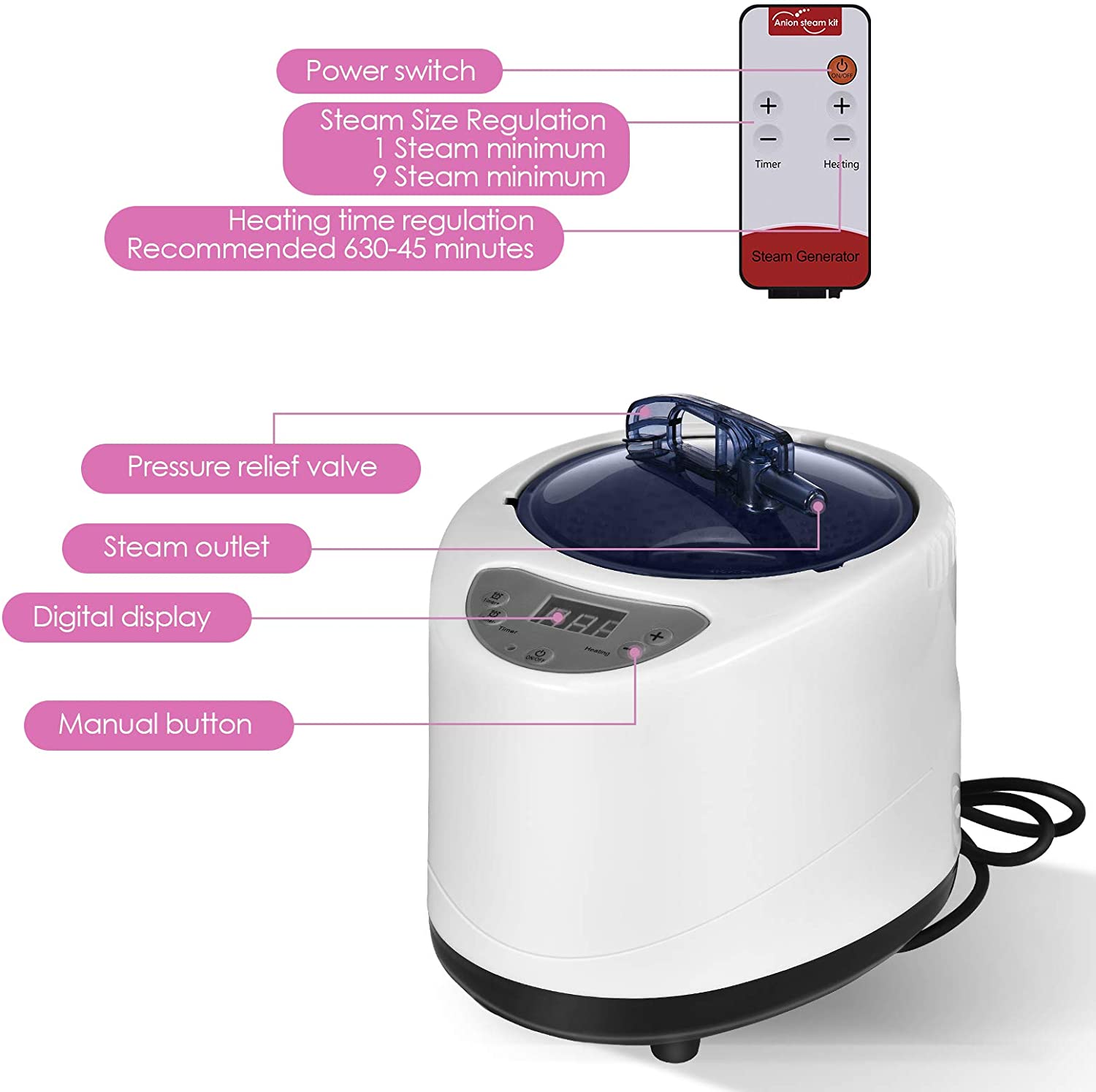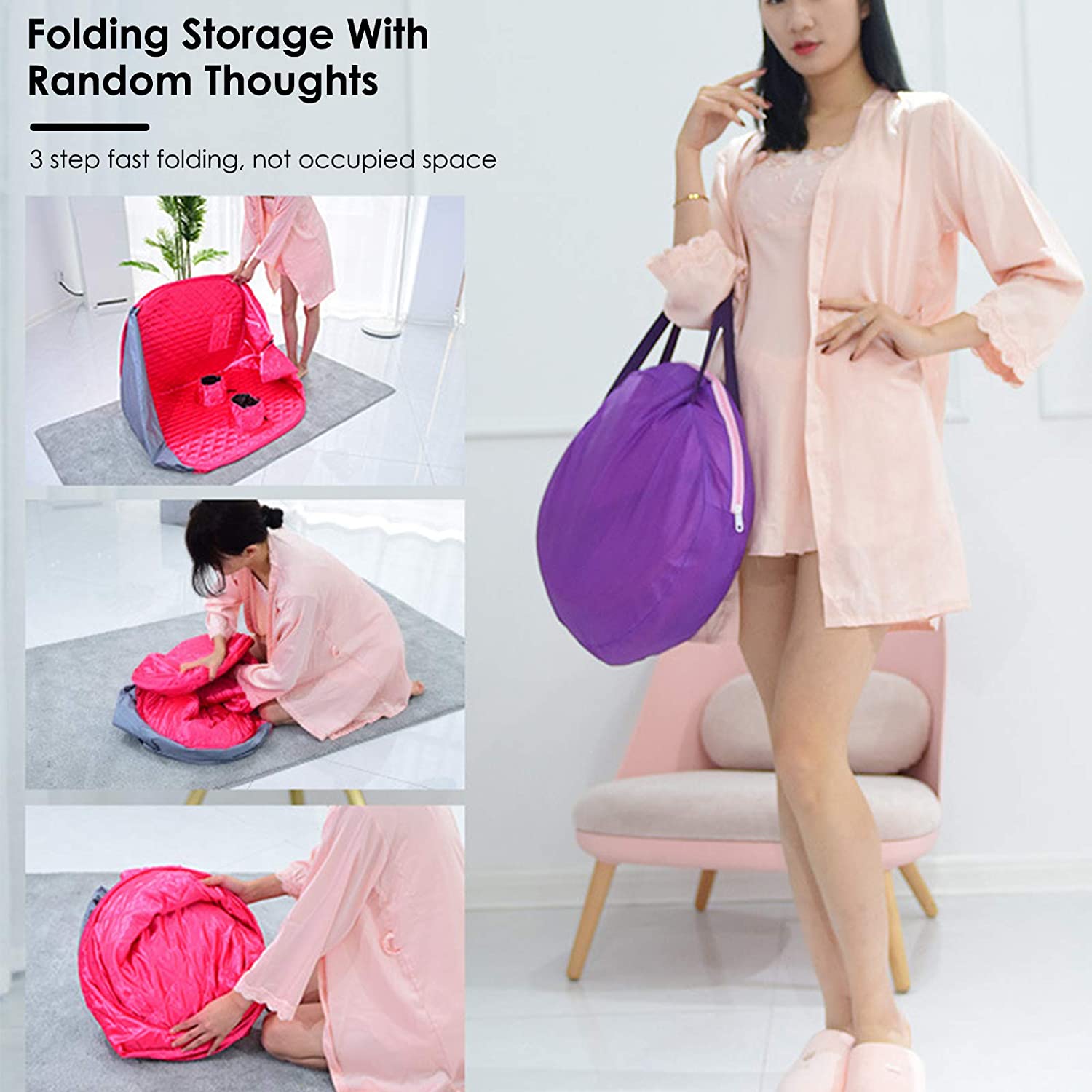 Check out the portable steam sauna in action via the video below!
Subscribe To Our YouTube Channel