This Portable Battery Powered Air-Conditioner Is Perfect For Camping or Working Outdoors
By Ryan on 07/22/2019 3:22 PM (Updated: 07/24/2019 10:04 AM)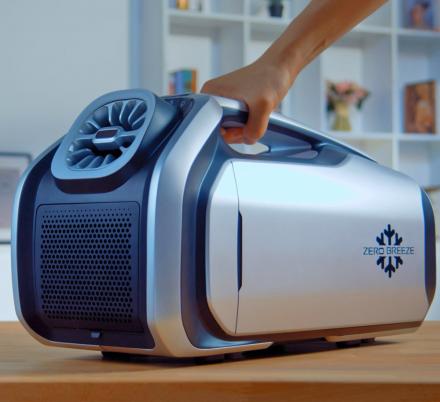 You've probably seen the Airwhirl which acts as a tiny portable air-conditioner that uses a fan combined with ice. Well, if you're looking for something a little more powerful, and something that'll cool an entire room for a much longer duration, you may want to take a look at this portable battery powered air-conditioner. It's called the Zero Breeze Mark II. It's their second iteration of the device, and it's the new best way to go camping without overheating in your tent.
Their new version of the portable A/C unit has a sleeker design, is 200% more powerful, and more efficient with its battery. A new dual-hose connection system also allows the system to suck in fresh air, while removing the hot air from a tent extremely quickly.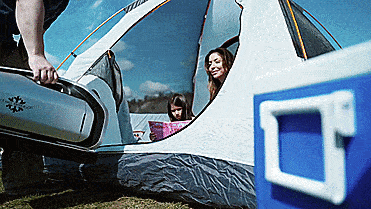 Other features of the Zero Breeze Mark 2 is a dedicated dehumidifier mode that you can use in tandem with the air-conditioning to get an extremely comfortable atmosphere right in your camping tent.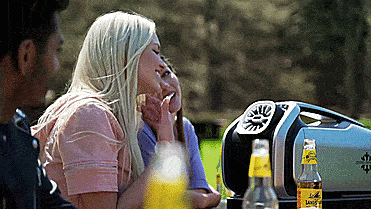 A massive 630Wh Battery System allows for 5 hours of run-time, along with extra ports to charge all of your devices, including 2 USB ports, a 12 v DC outlet, along with a USB type C port. The battery system is completely swappable, so you can get more than 1 battery and interchange them as needed for endless air-conditioning wherever you are.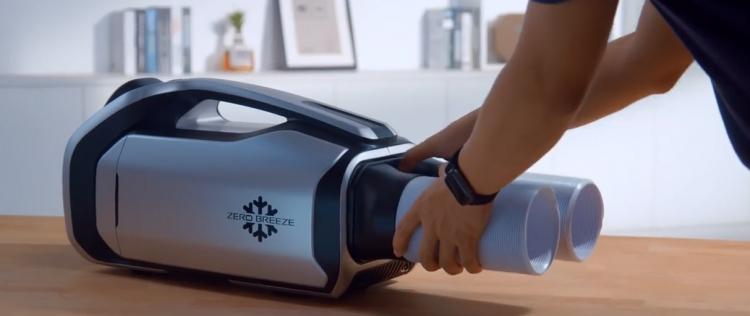 The portable battery-powered air-conditioner is perfect for camping, RVs, tailgating, truck or airplane cockpits, in the garage, working outdoors, boating, fishing, hunting, and more. It features 2300 BTU/h, a 40% higher cooling efficiency than the previous version, and can reduce the outlet air temperature by 20 degrees in just 5 minutes.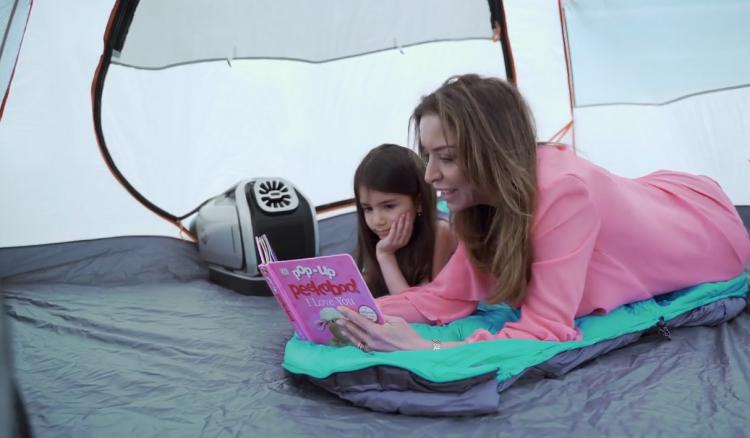 The Zero Breeze Mark 2 operates at a quiet 40-50 dB level, has a handy handle on the top for easy transport, is powered by a 18,650 mAh battery (that can even charge/power your laptop), features warm LED lighting to illuminate your tent or surrounding area, and has a digital display that shows you the current air-flow temperature.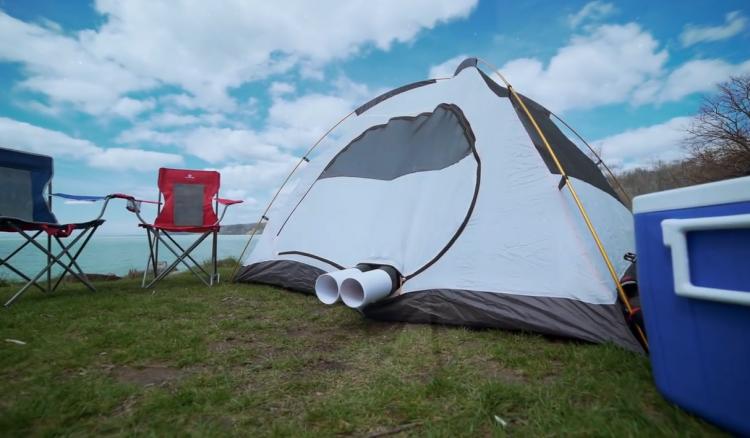 Check out the Zero Breeze Mark II portable battery powered air-conditioner in action via the video below.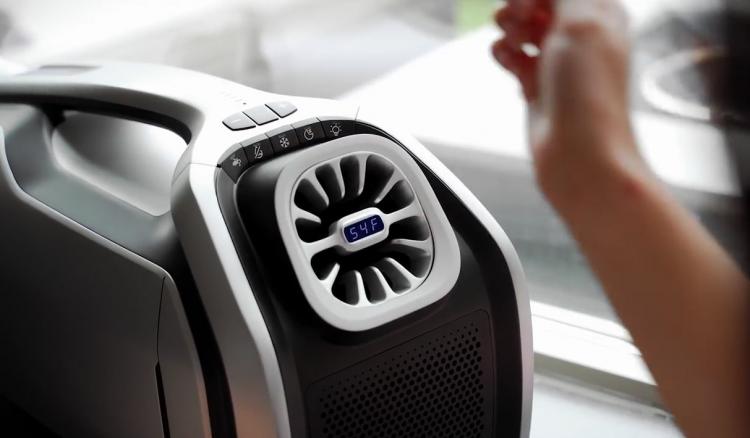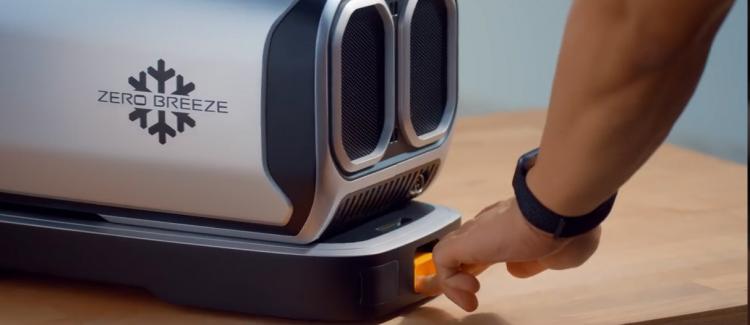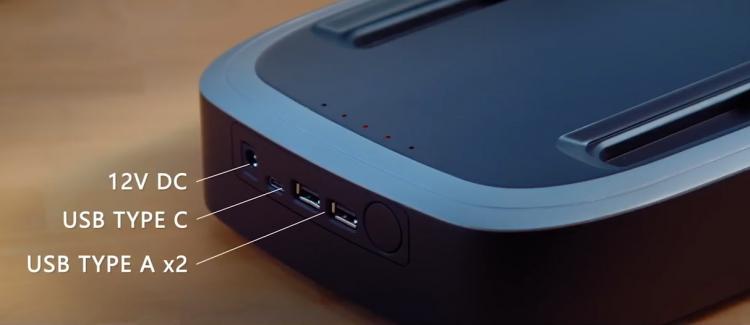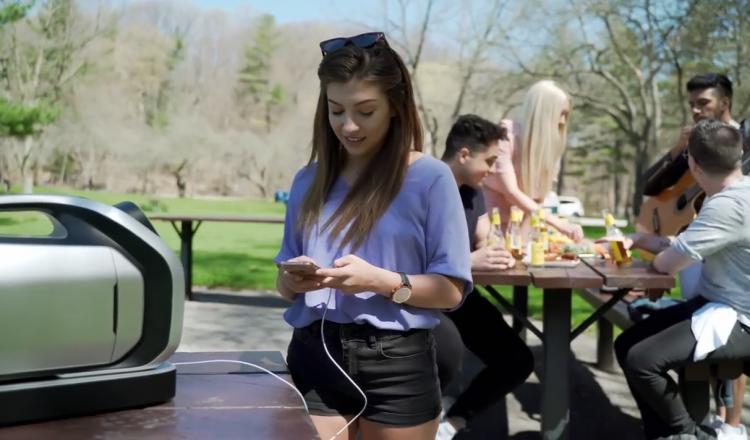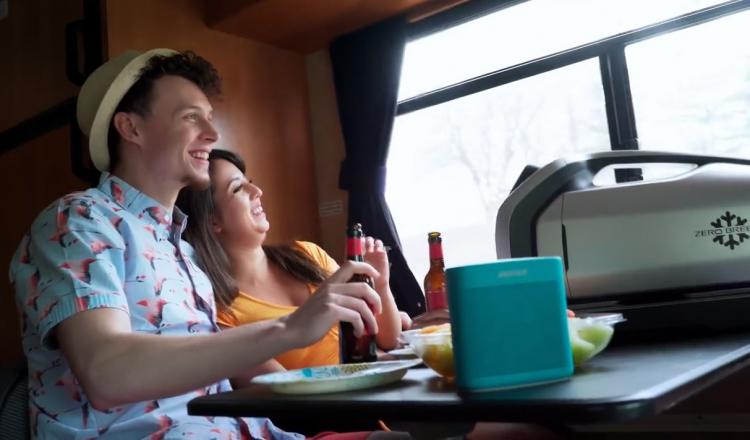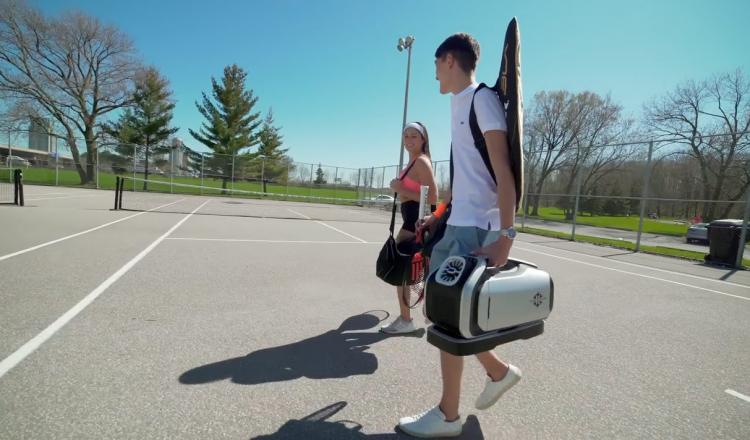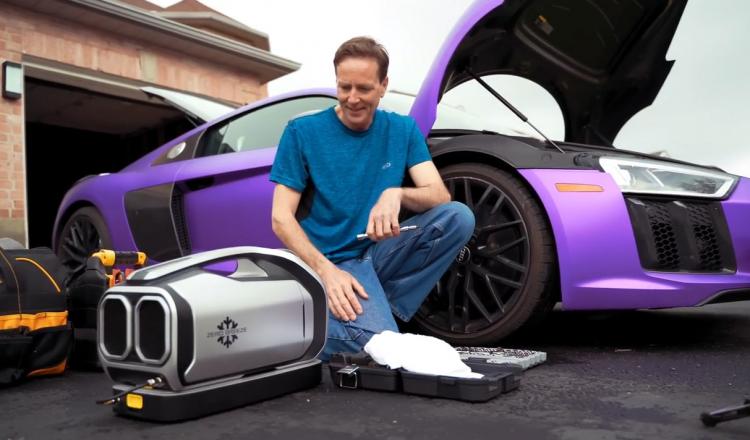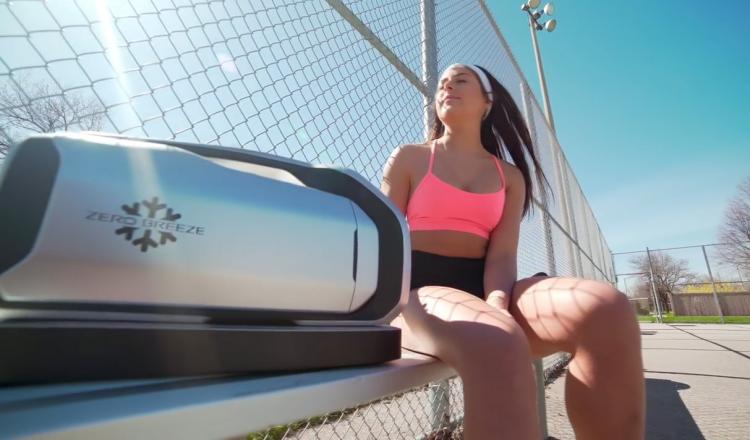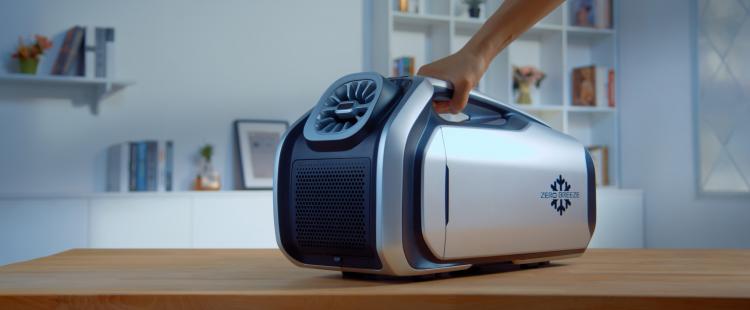 Subscribe To Our YouTube Channel