Airwirl Portable Air-Conditioner Gives You Cool Air Anywhere
By Ryan on 06/04/2019 6:47 PM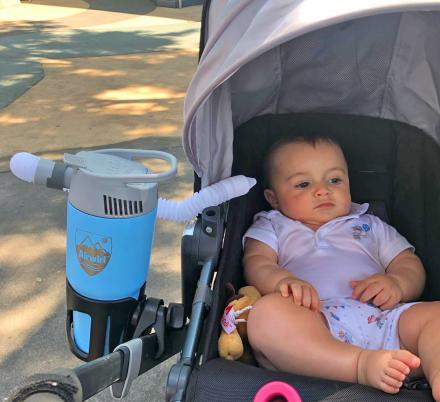 Whenever I'm golfing or outside on an extremely hot Summer day, I feel like I need to dump gallons of icy water over my head just to survive. And that's not to mention the swamp that's brewing up below my underpants. If only there was a way to bring my home air-conditioner with me wherever I go... The Airwirl is a tiny portable air-conditioner that's the size of a travel coffee mug that will keep you cool wherever you go.
The tiny portable air-conditioner fits in pretty much any standard cupholder in golf carts, cars, or even in strollers to keep your child cool on walks. To use it, just fill it up with ice, put the cap on, and turn it on. It'll then use the cold ice to blow cool air out the vent.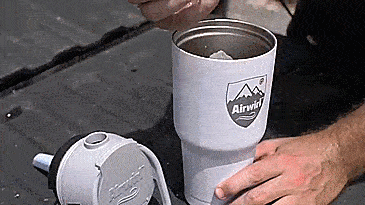 Not only does it blow cool air on hot Summer days, but you can also put it a heat pack inside the device to blow out warm air on cold days. This way you can use the Airwirl portable heating and cooling device all year round.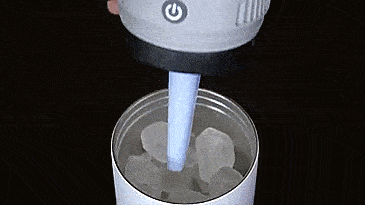 The lid of the air-conditioner travel mug has a motor, which has a turbine-fan system with an airpost. The post will then self-center around the ice cubes inside the device, and spit out cool air the most efficient way possible.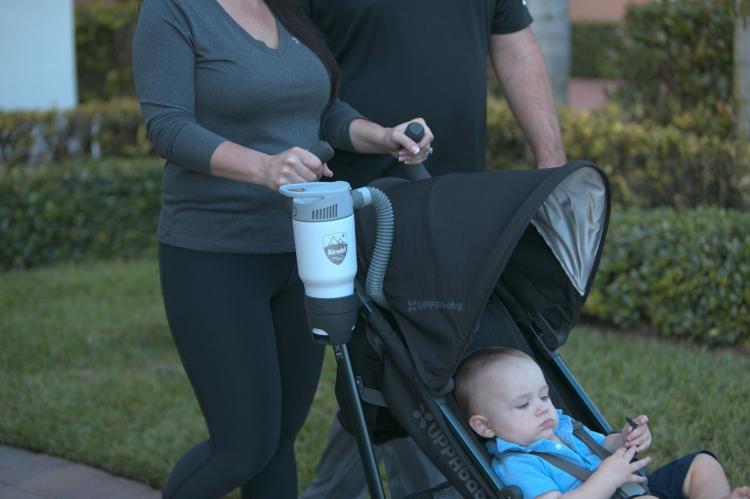 Check out the Airwirl personal air-conditioner travel mug that fits right into any cupholder in action via the video below.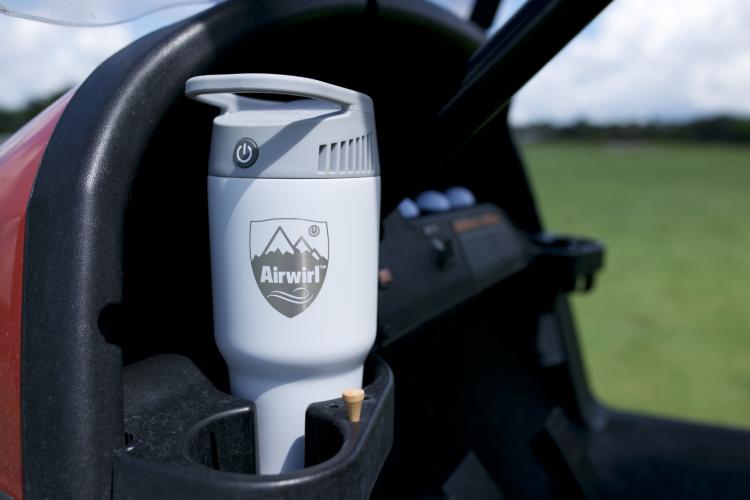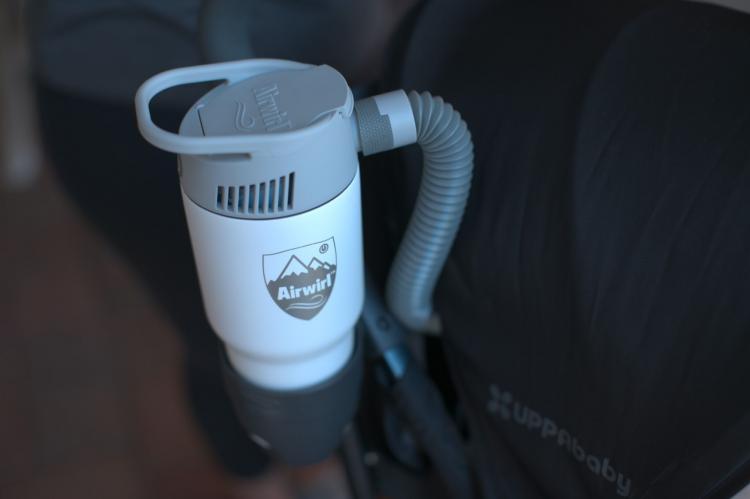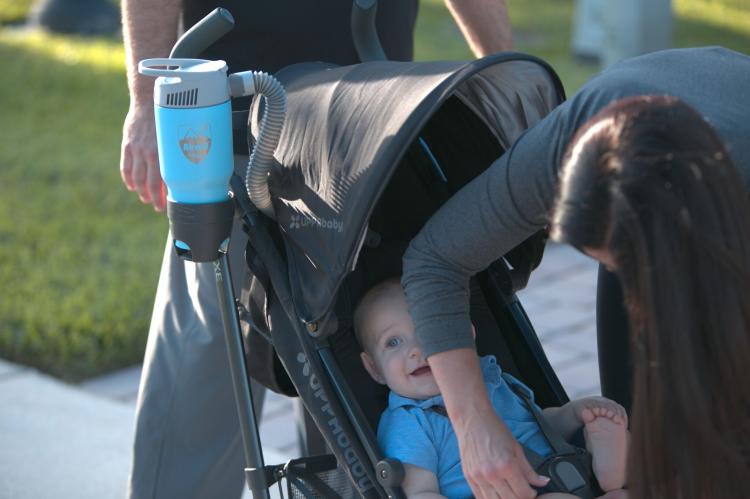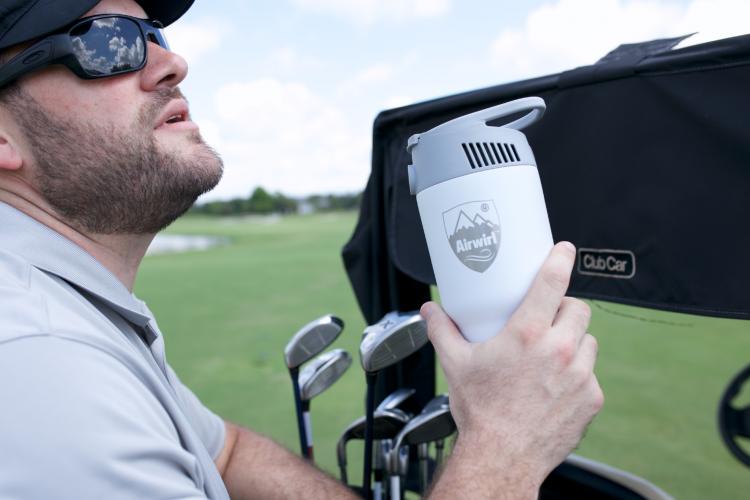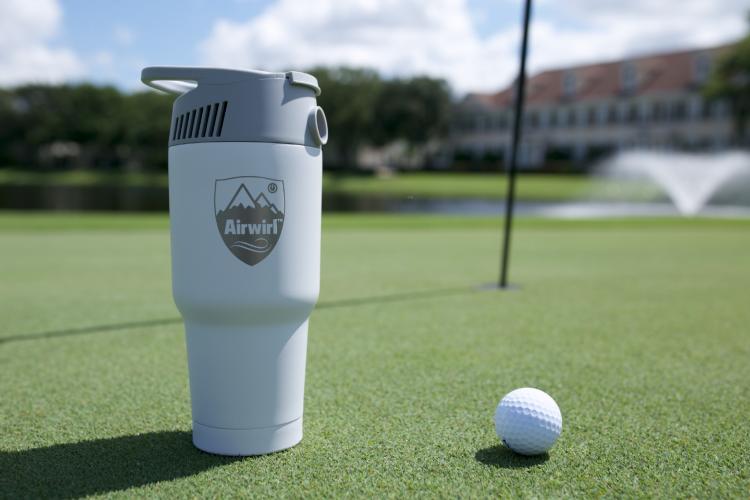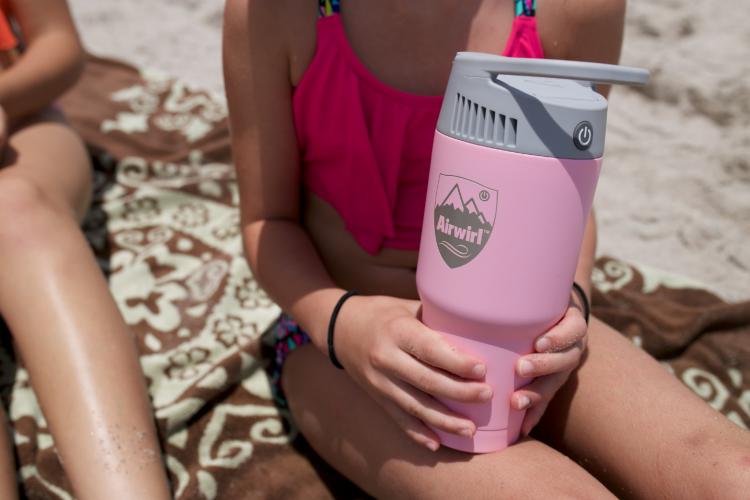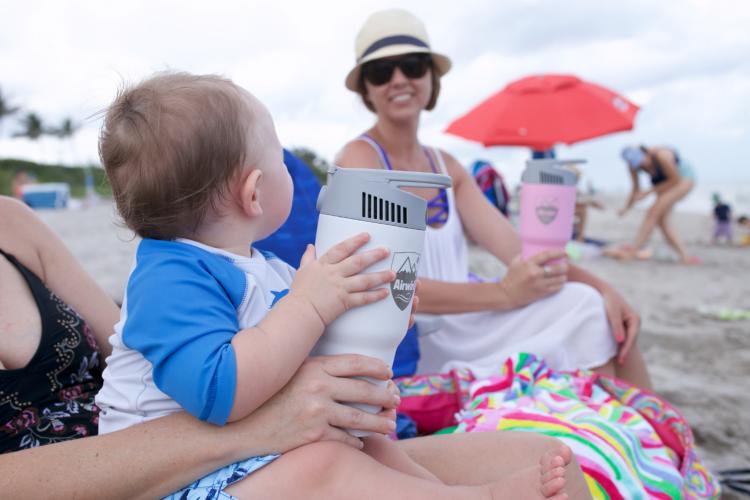 Subscribe To Our YouTube Channel