WindPaddle: A Foldable Kayak Sail
Date Published: 06/07/2018 3:19 PM
Kayaking is kind of about exploring, getting exercise, and having an adventure, but sometimes you might get a little tired and need some help. Either that or you're just looking to get some more speed and excitement. Using the wind is an easy way to get to your go-to spot or back to where you started depending on the direction of the wind. The WindPaddle is a unique foldable sail that you can attach to your kayak to get going without having to paddle or do much of any work!

Sizes: Adventure | Scout
The WindPaddle kayak sail can be setup so that it can launch and fly from the on-deck position for instant self-launching on the water. This way you won't have to go back to shore in order to setup or launch the kayak sail.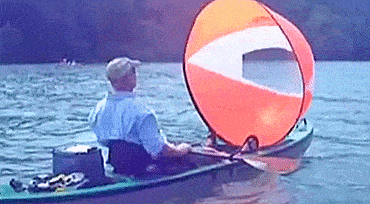 The kayak sail connects to any kayak deck rigging hardware, and it's steered by turning your boat relative to the wind by using your paddle as the rudder. Once setup, the kayak sail can instantly be launched by pulling on the sheets or control lines.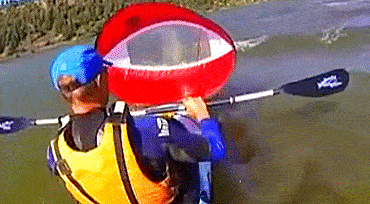 When you want to slow down or stop your kayak, just release the sails and they'll fall down onto the deck of your kayak, slowing you down immediately. With wind coming over your shoulder, you can reach speeds of up to 15 mph.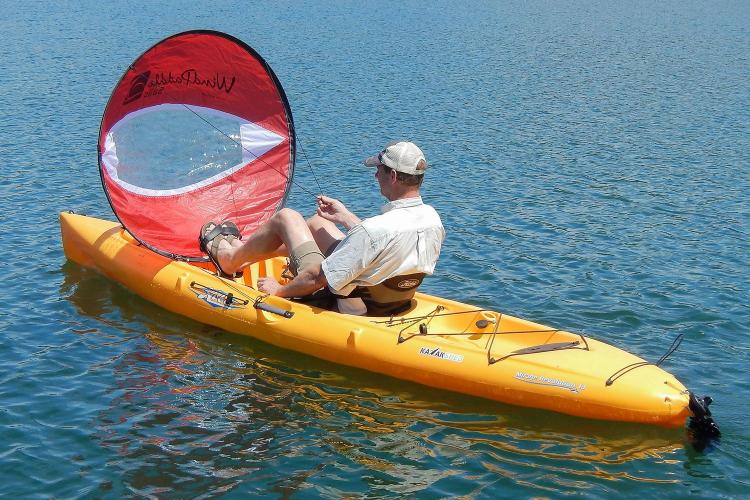 Not only does the WindPaddle work great on your kayak, but it also can work great as a wind sail on your canoe, your stand-up paddle-board, and you can even put it on your sail boat for some extra speed while sailing.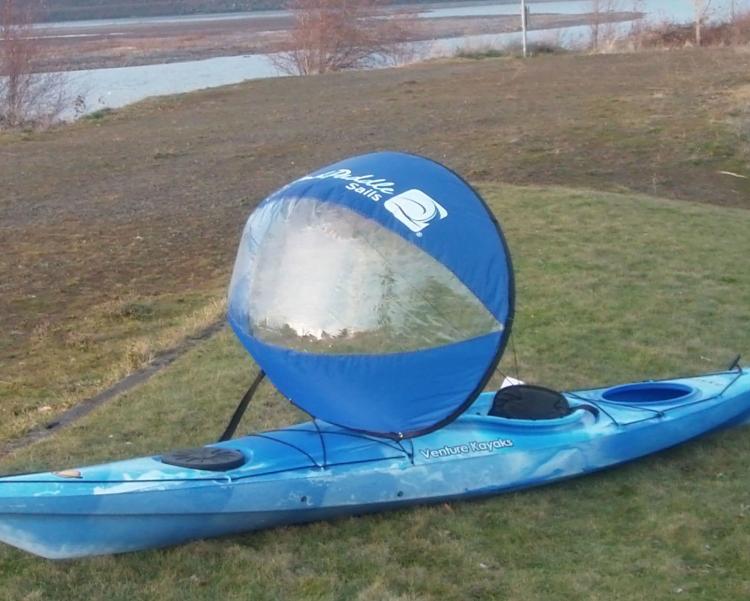 Check out the WindPaddle foldable kayak sail in action via the video below.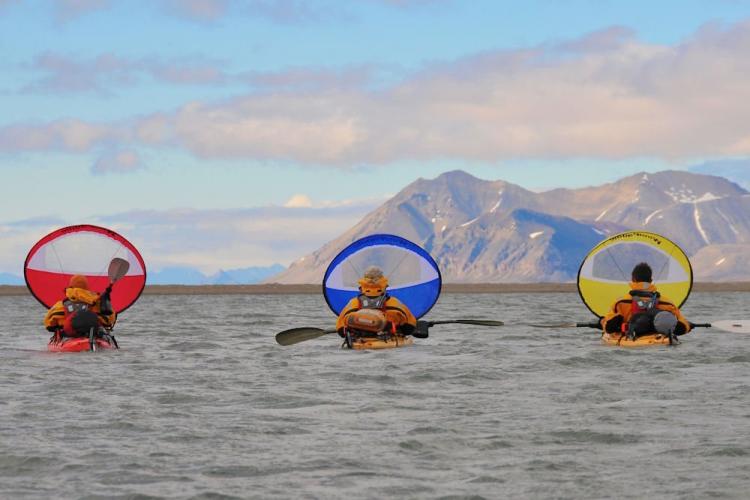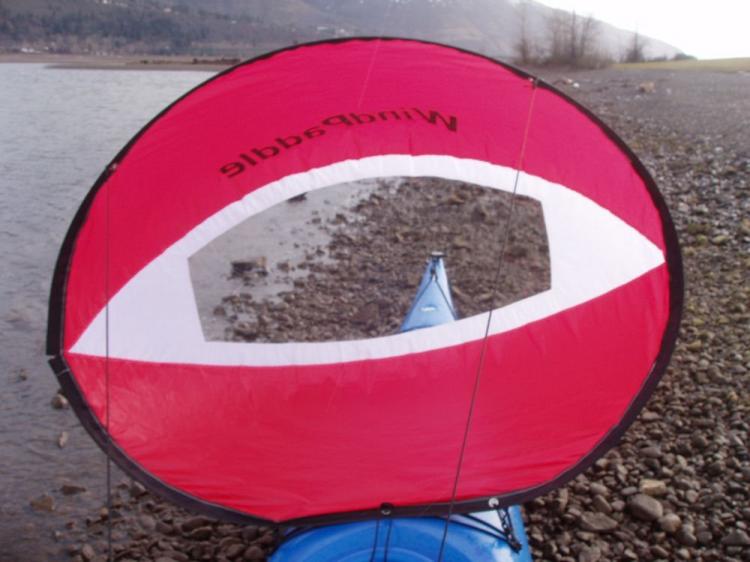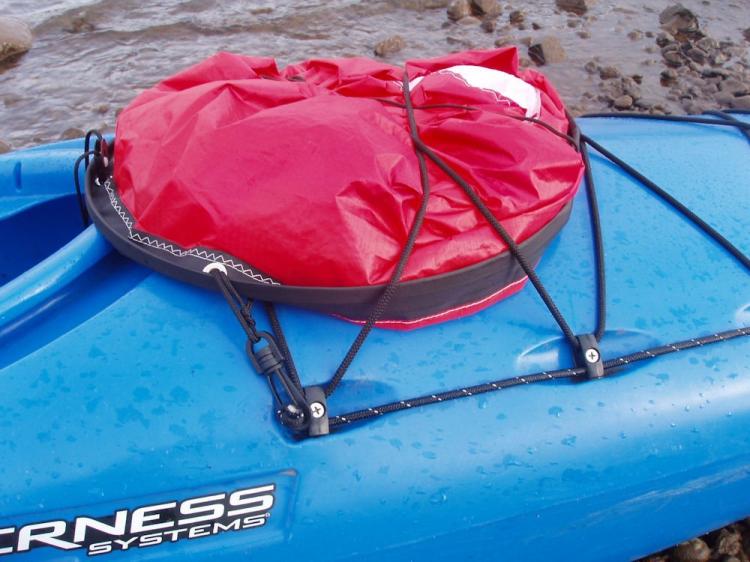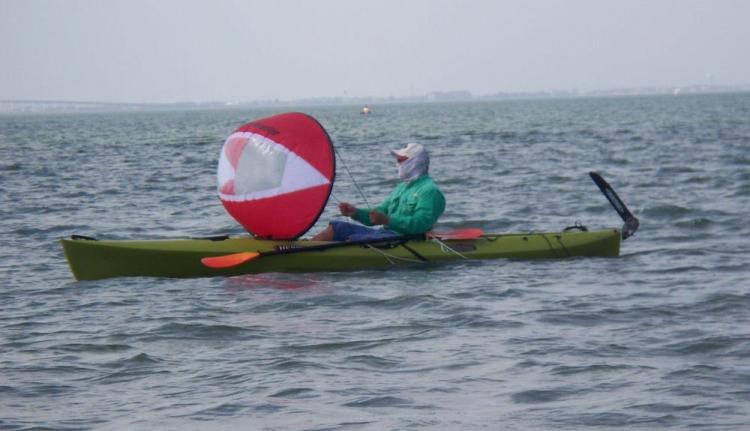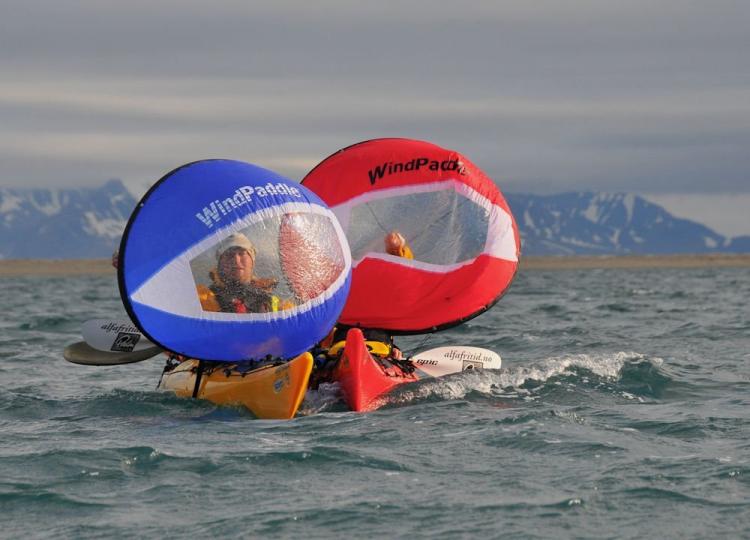 Subscribe To Our YouTube Channel