Whale Shaped Knife
By Ryan on 12/23/2013 3:00 AM (Updated: 10/24/2017 4:33 PM)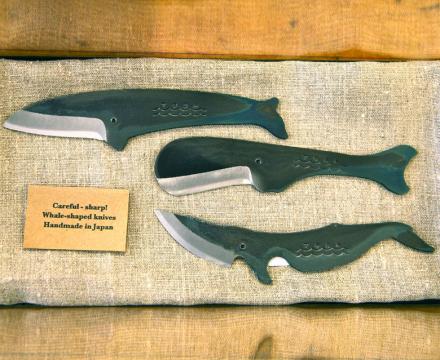 The whale shaped knives are are a set of knives that look like various types of whales. The whale knives where designed by a Japanese designer named Tatsu Yamashita who was asked to make a pencil sharpener, and out came a knife that looked like a whale, and after the knife's popularity he made other types of whales and even a whale letter opener.

View all whale knife versions here
The unique whale shaped knives make the whale's chin the blade, and the whale's tail the handle of the knife. They're sure to be a instant conversations starter for anyone who sees them, or for anyone who just loves whales!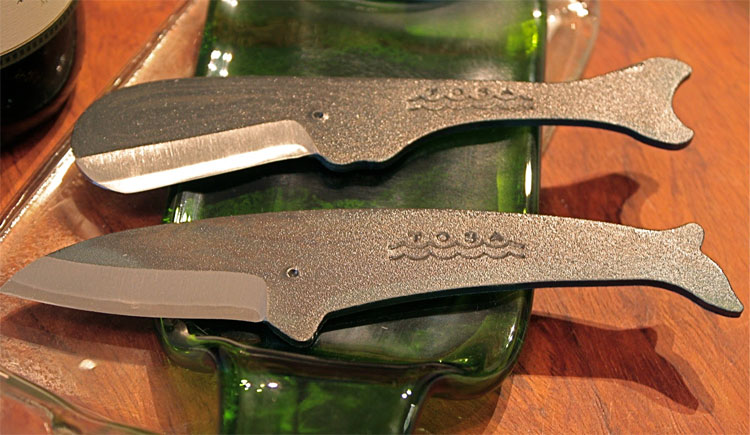 The whale knives are sold individually, and come in a sperm whale knife, a minke whale knife, and a fin whale knife, and measure 4.5 inches long.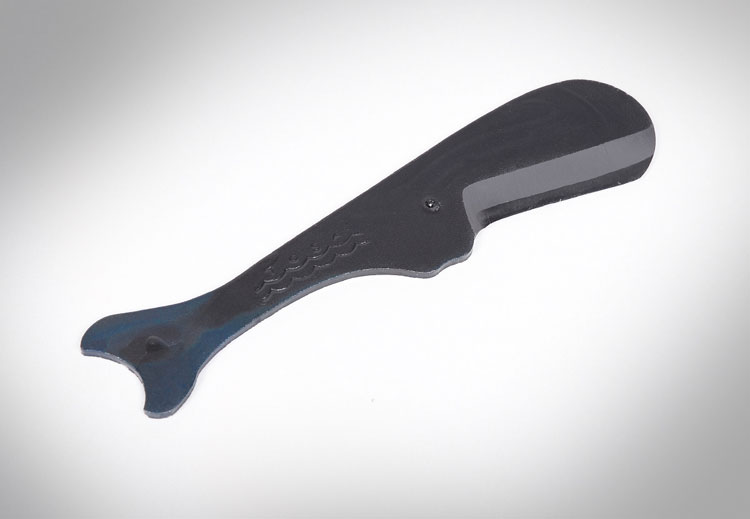 The whale knives are made from Shiroko High-Carbon Steel (aka White Steel), and make for a perfect camping knife or widdling knife, or just great for small tasks in the kitchen like slicing cheese.