WallyBroom: A Broom and Squeegee Combo, Picks Up Both Wet and Dry Messes
By Ryan on 03/08/2018 11:36 AM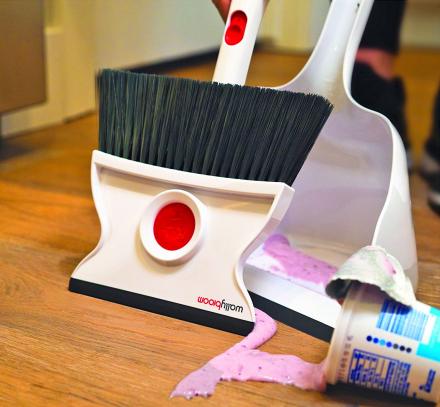 Sometimes you get those messes that aren't quite all liquid, nor is all just dry stuff. Like when spill a cup of yogurt on the ground, or maybe you knocked over a glass of orange juice which then caught a rogue bowl of cereal that fell on the floor as well. You'll need both a little wet and a little dry broom action, which is just what the Wallybroom offers.
The Wallybroom is a mini broom and dustpan set that allows you to clean up both wet and dry messes. One side of the broom is filled with bristles that you can use to clean up dry messes like cereal, dog hair, dust, etc, whereas the other side of the broom has a squeegee that lets you easily clean up wet messes like yogurt, dropped eggs, pasta, or any non-solid or wet messes that fall onto your floor.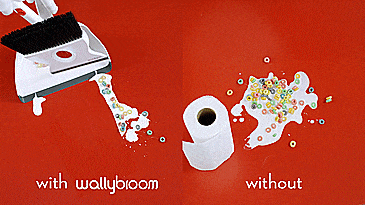 To flip the broom around, you simply hold the red button up on the handle of the broom and twist the head of the device to whatever side you'd like to use. The new revolutionary home cleanup tool will surely save you from using way too many paper towels, nor will you have to whip out the mop and rags to clean up that mess.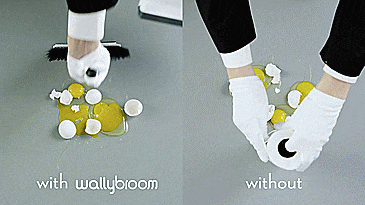 The broom actually contains a magnet in the handle so that it will easily stay connected to the dustpan when not in use. The unique double-sided broom, dustpan, and squeegee is not only designed to work great, but is also designed to look good in your kitchen. Check out the Wallybroom double-sided mini broom and dustpan in action via the video below.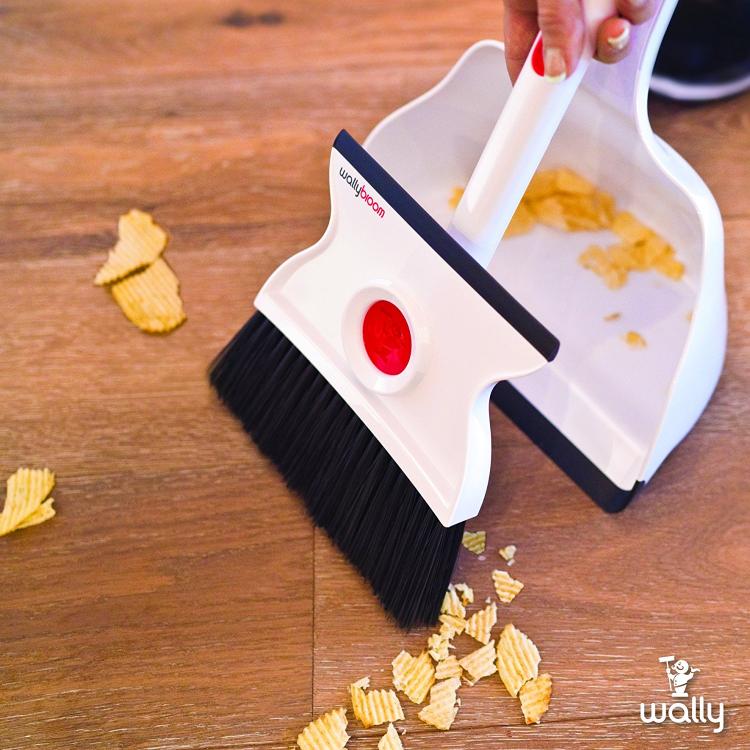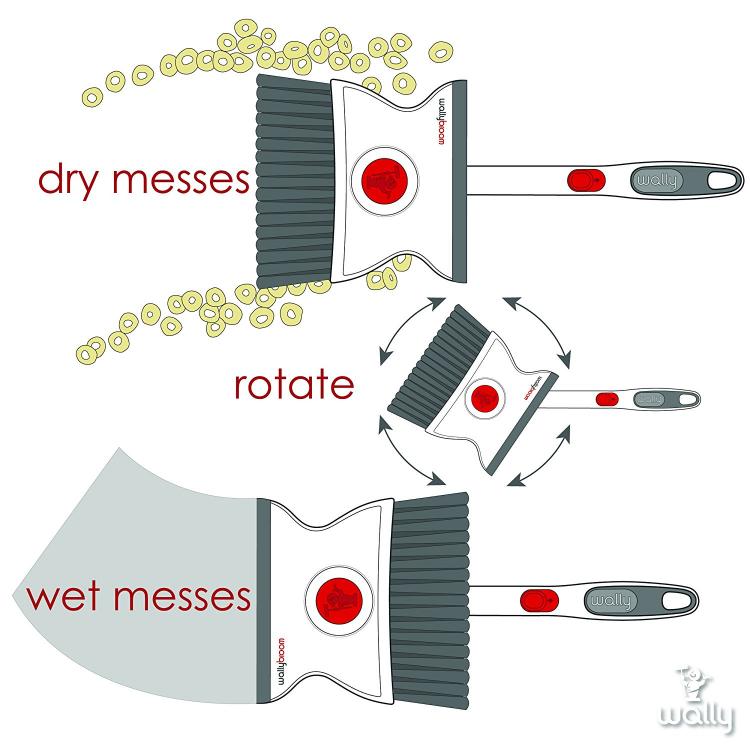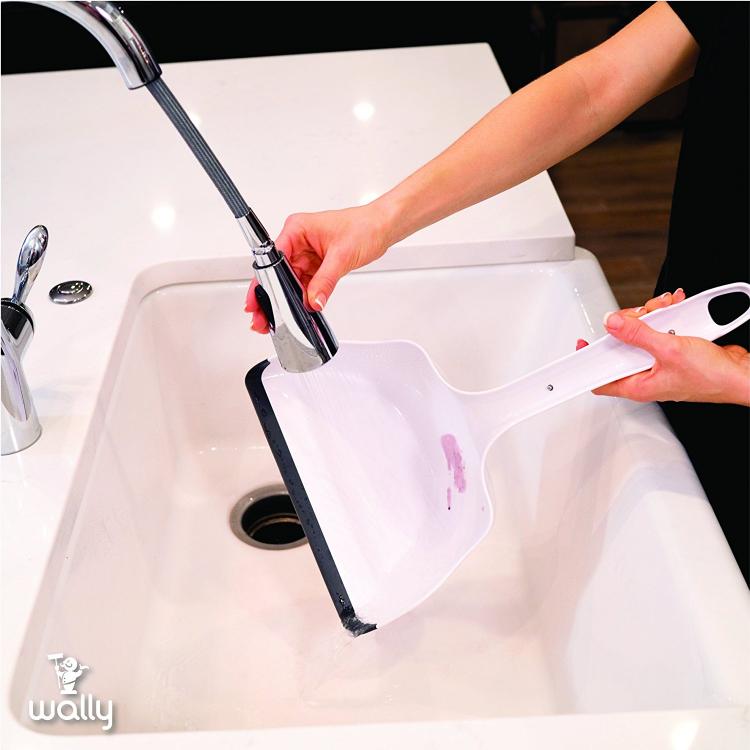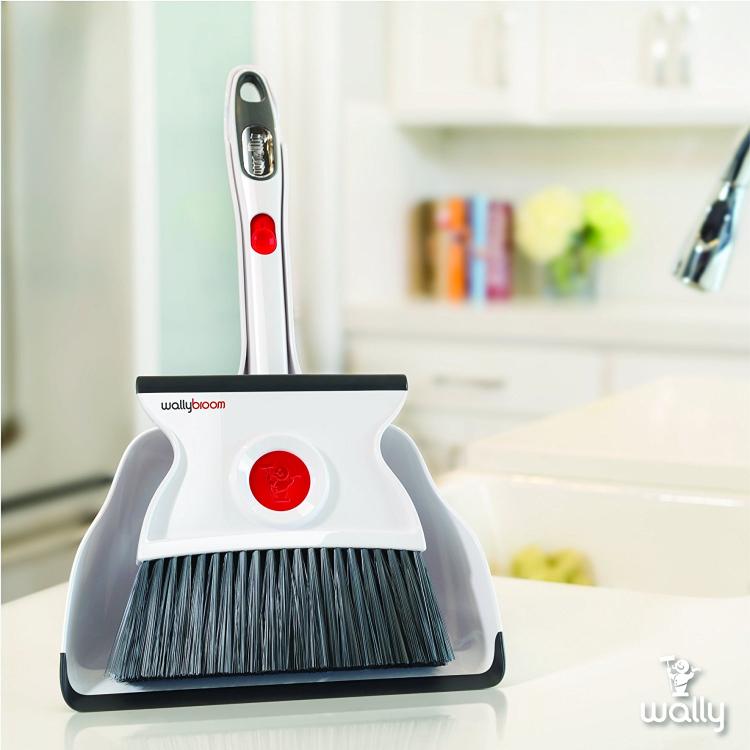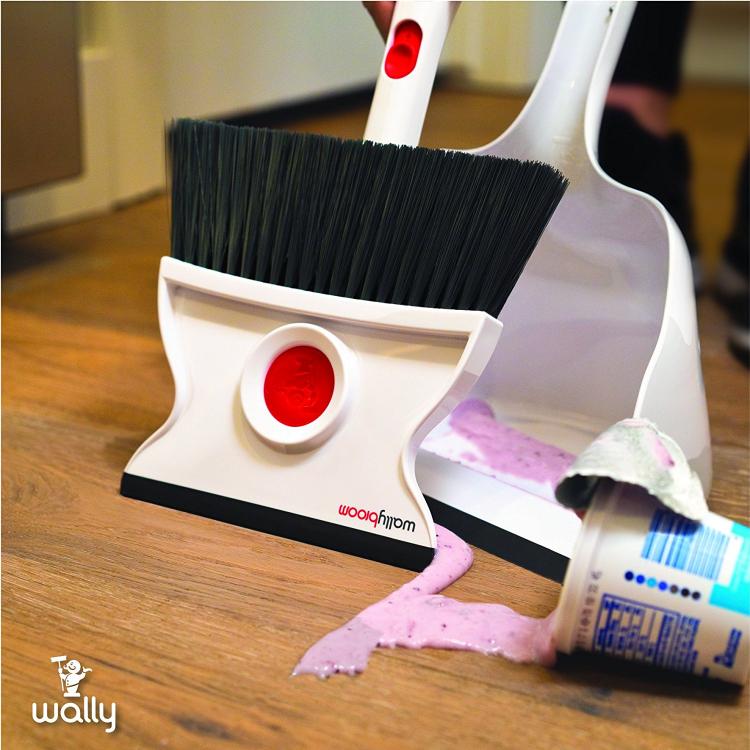 Subscribe To Our YouTube Channel