Waerator Wine Aerator Turns Your Bottle of Wine Into a Tap Dispenser
By Ryan on 01/03/2018 2:47 PM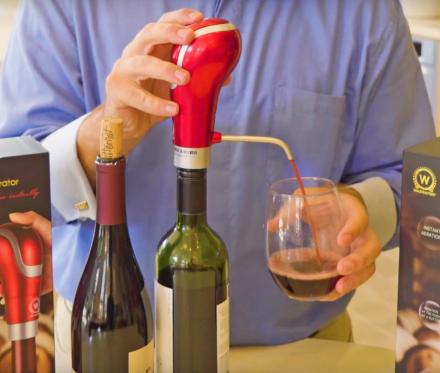 Wine enthusiasts like to smell their wine, swirl it around in the glass, swish it around in their mouth and more, all to experience the best flavor and smell. It's all about great taste and smell. Well, if you want to enhance the flavor of your wine you need a decent aerator. This Waerator not only acts as a wine aerator, but it also turns your bottle of wine into a tap dispenser with many benefits.
To use the Waerator, simply attach it to any bottle of wine, place a glass of wine under the dispenser, then just press and hold the button on the top of the device to dispense wine into the glass for as long as you hold the button.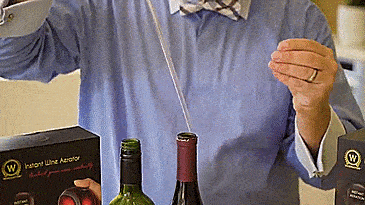 As the wine passes through the Waerator it produces a 6-fold increase of surface-area contact between the air and the wine flowing through the device, which provides much more aeration than standard wine aerators.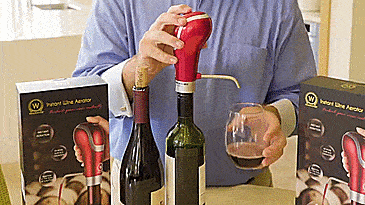 Wine lovers will enjoy this gadget with its simple 1 button aeration that will aerate and oxidize the wine to soften tannins and enrich your wine for a much better taste. You can pair with red wines, certain white wines, and fresh/aged wines to create luxurious flavor like never before.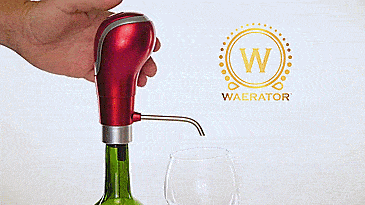 The dual infusion and suction of the wine bottle tap aerator system means wine without sediments it allows you to pour precisely from the spout with no mess. This aerator will also help to keep your wine fresh longer thanks to the airtight rubber seal.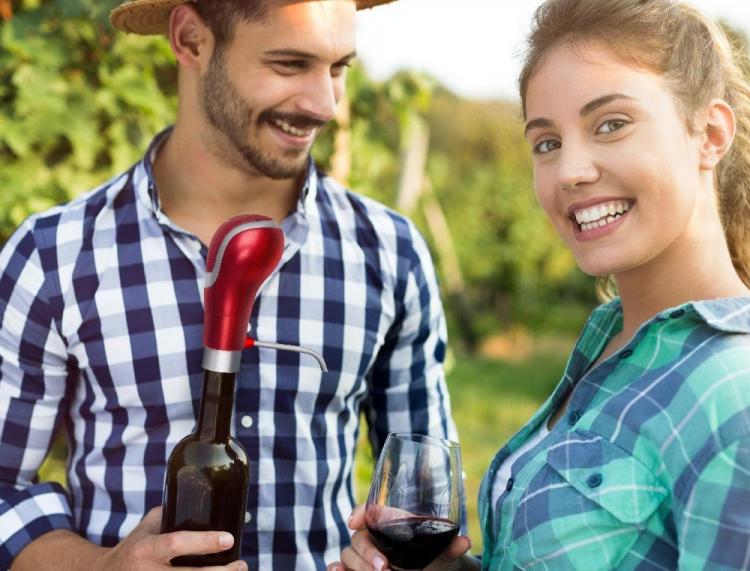 You will always have fresh wine. Nobody likes stale wine. Now you won't have to worry about it. Cleaning is easy too. Just push a button and draw clean water through the aerator to keep it clean. The Waerator wine aerator and dispenser makes a great gift for wine lovers.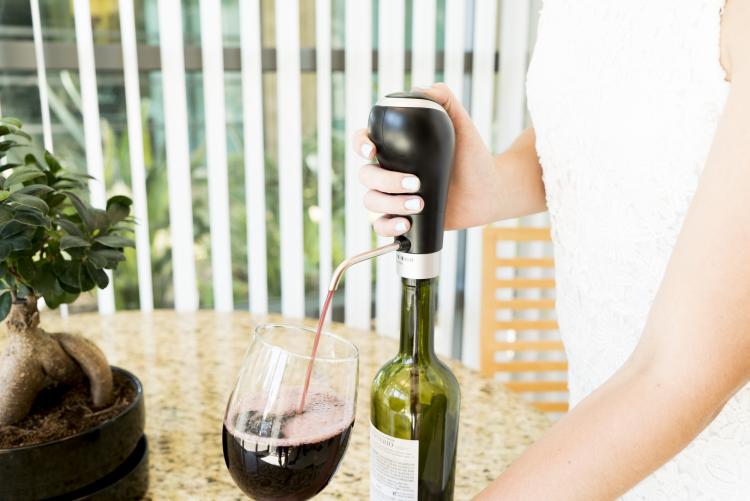 Check out the Waerator wine aerator and wine dispenser in action via the video below.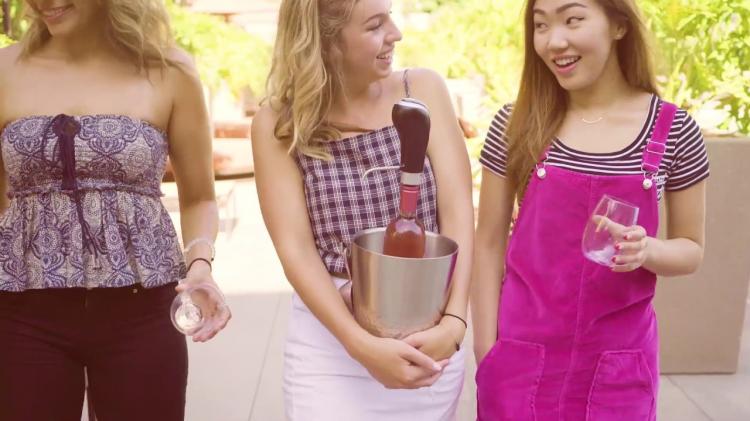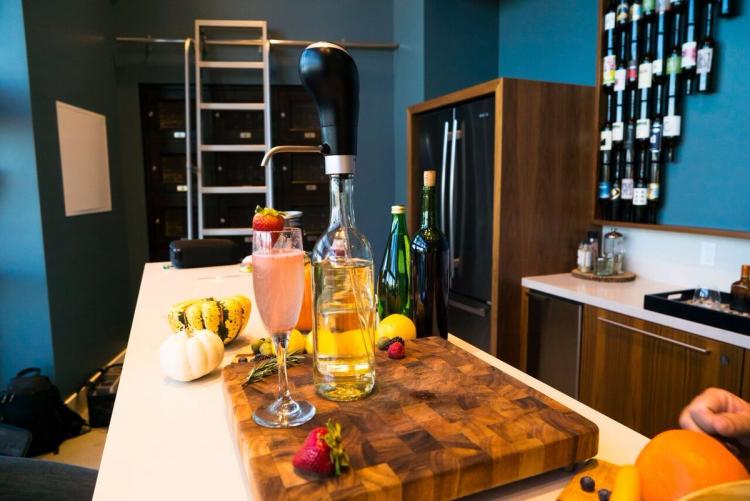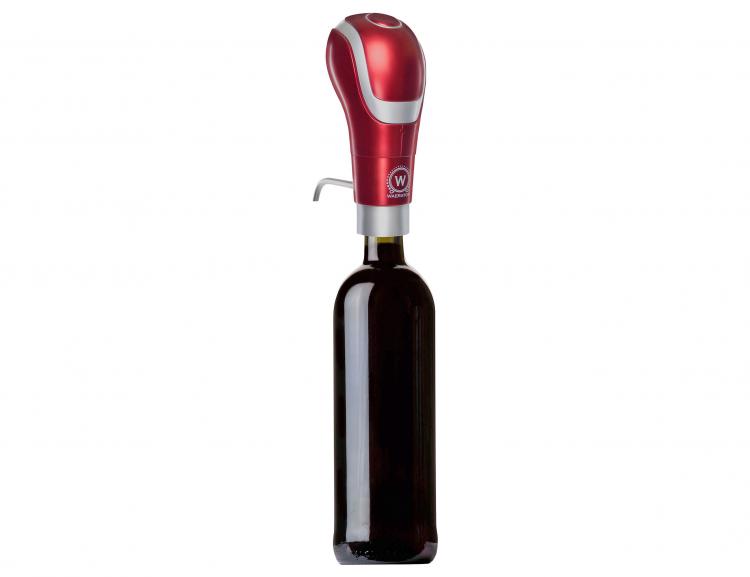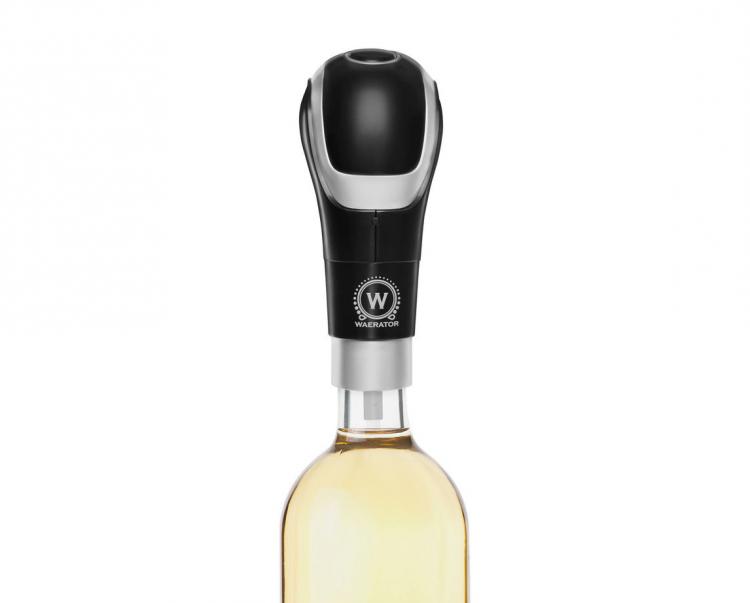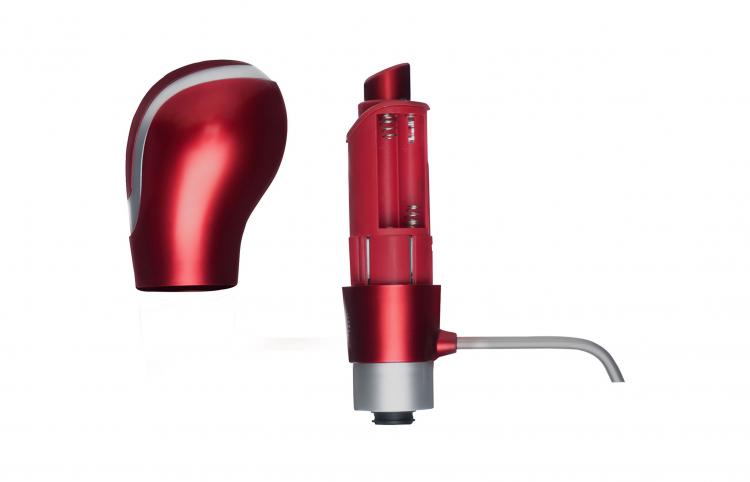 Subscribe To Our YouTube Channel