Vintage Inappropriate Batman Water Gun
By Ryan on 01/26/2015 2:52 AM (Updated: 12/13/2021 11:52 AM)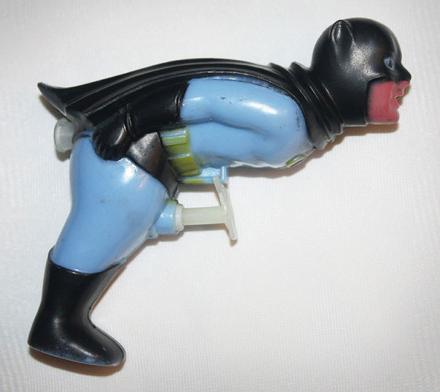 Toy makers sometimes have a tendency to make their toys a bit creepy and/or inappropriate, including Barbies that have fetuses in their stomachs, Hitler dolls, E.T. finger attachments that look like giant dildos, or a narwhal toy that stabs penguins with its tusk, but nothing is quite as blatant and just plain wrong as this Batman squirt gun.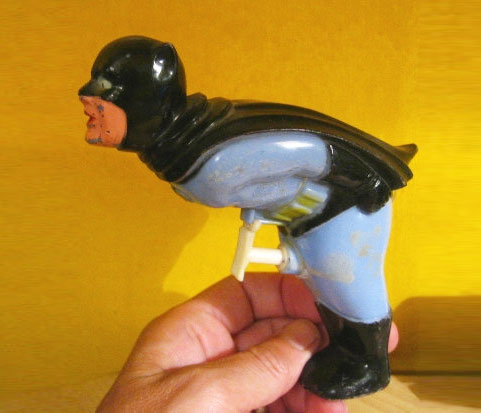 Made to look like Batman bending over as you squeeze his genitals to get water to spray out of his mouth, the creepy batman water gun is a toy that was made in the 1960's from the Adam West Batman era. Best of all is this creepy water gun's fill-up location, as it's located on the ass of Batman. To fill up the gun with water, simply open up Batman's bum and give him a nice enema that he won't soon forget.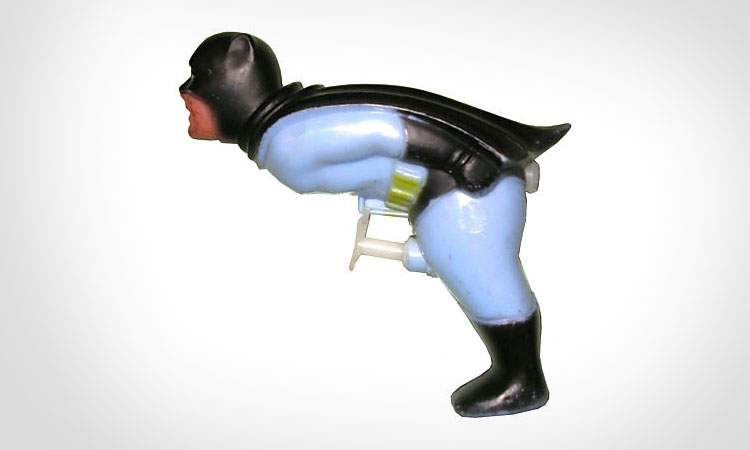 The inappropriate Batman water gun is obviously not sold anymore but you can find random ones popping up on ebay occasionally at a very inflated price over it's original price of 39 cents back in the 1960s. If anyone can get past the trademark issues and start selling these, I will be first in line to purchase a batch and scar my nephews for life as I give them as birthday gifts.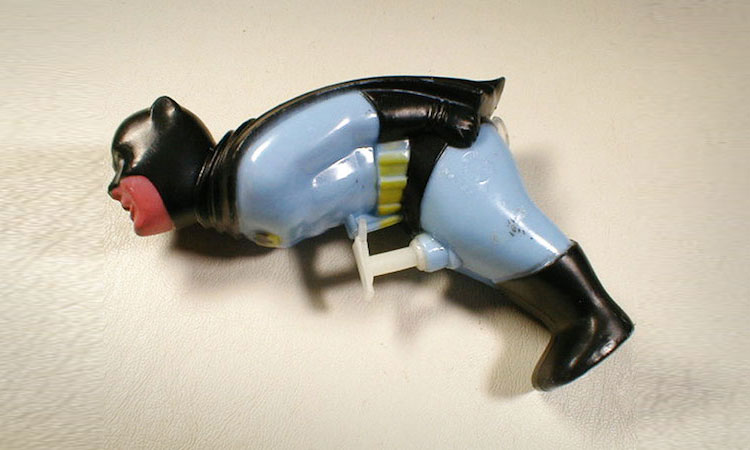 The Batman water gun was made by being molded in styrene plastic, has hand painted facial features, and measures 5 inches long.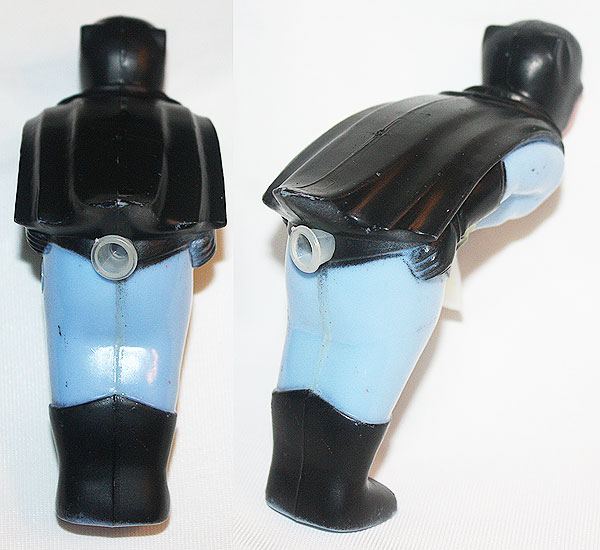 Get more info on this creepy batman water pistol here.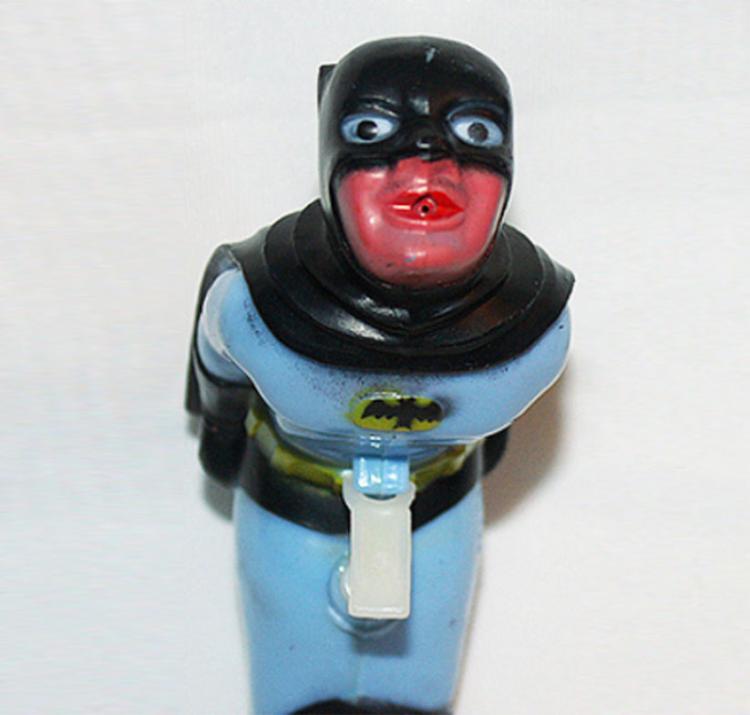 The Ebay listings for this vintage batman water gun come and go quick, so keep an eye for new ones here.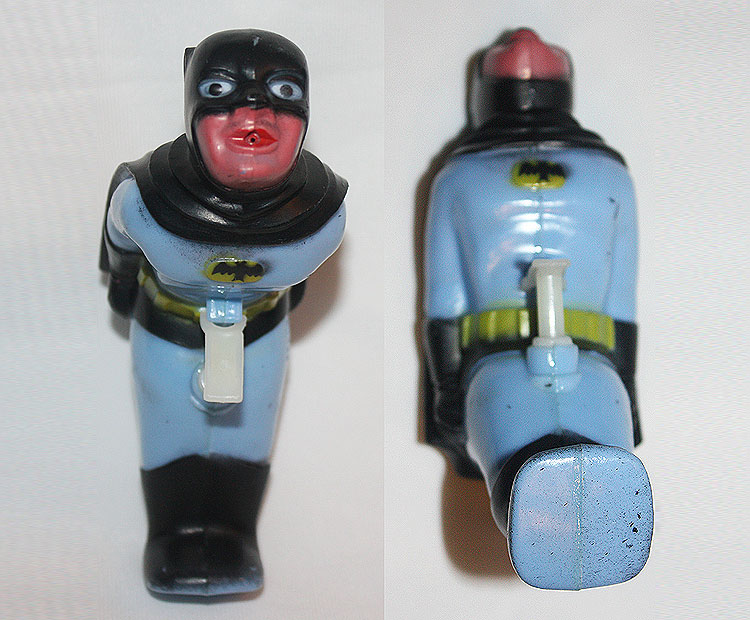 Listings for the vintage Batman squirt gun cary in price depending on the seller. But we've seen them listed anywhere between $100-$200 bucks!