United States Cutting Board
By Ryan on 02/12/2018 11:09 AM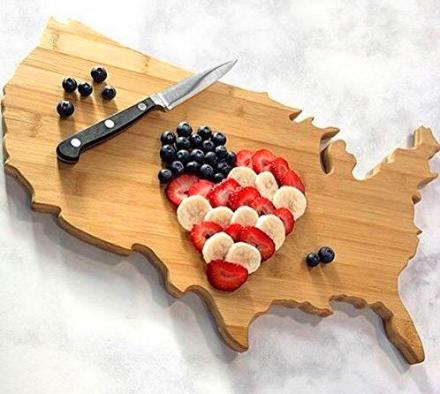 The great thing about this United States cutting board is that you can use it in all of the United States of America. Chopping broccoli in California? No problem? Chopping Kale in Colorado? It's all good. The folks in Texas are going to use this for a lot of steak. Yes, this cutting board is a country all it's own. The United States of chopping and cutting whatever you want.

Get state cutting boards here
This fun and patriotic cutting board is made of beautiful 100% organic bamboo. Each chopping board is organically grown, which means no fertilizers, pesticides or artificial irrigation and no chemicals at all.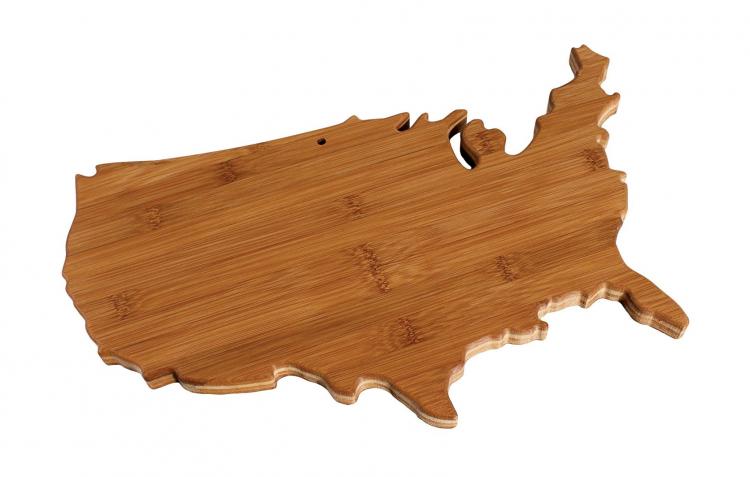 Cleaning the USA cutting board couldn't be easier. Just hand wash with warm water and mild detergent; occasionally treating it with mineral oil to protect it and extend the life of the cutting board.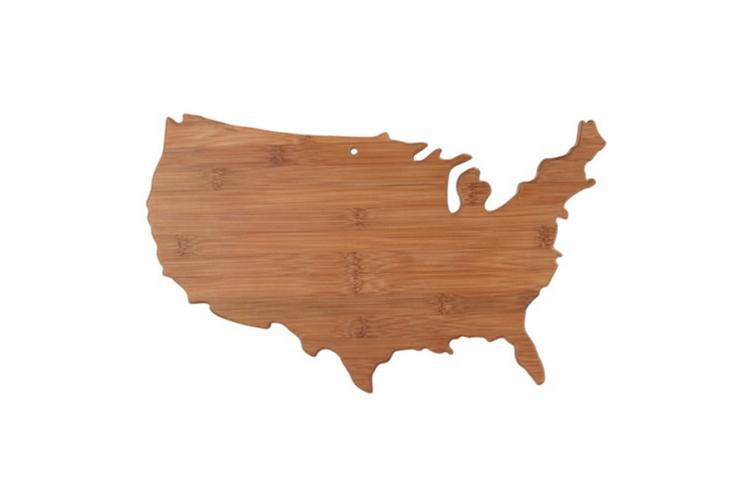 The United States shaped cutting board measures 17.5 inches wide x 11 inches long, and is perfect for food preparation, whether slicing meat, or chopping vegetables.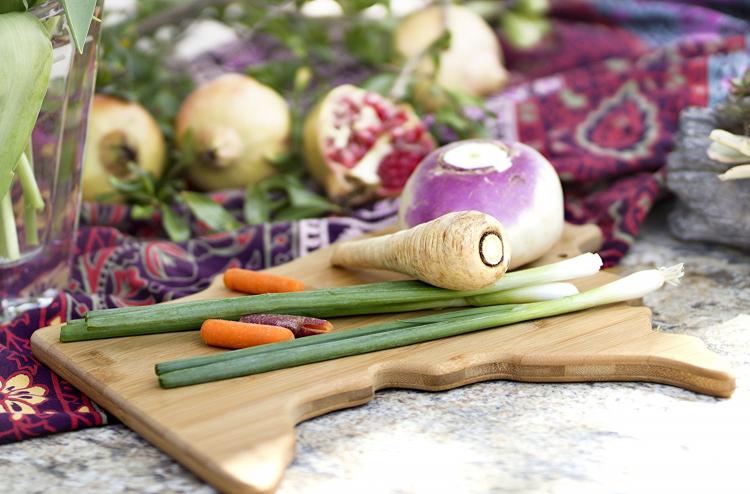 You can also use the USA cutting board to serve up appetizers, make cocktail garnishes, or just decorate your kitchen with it by hanging it on your wall. The cutting board has a hole right on the top of it for you to easily hang it on a nail or string.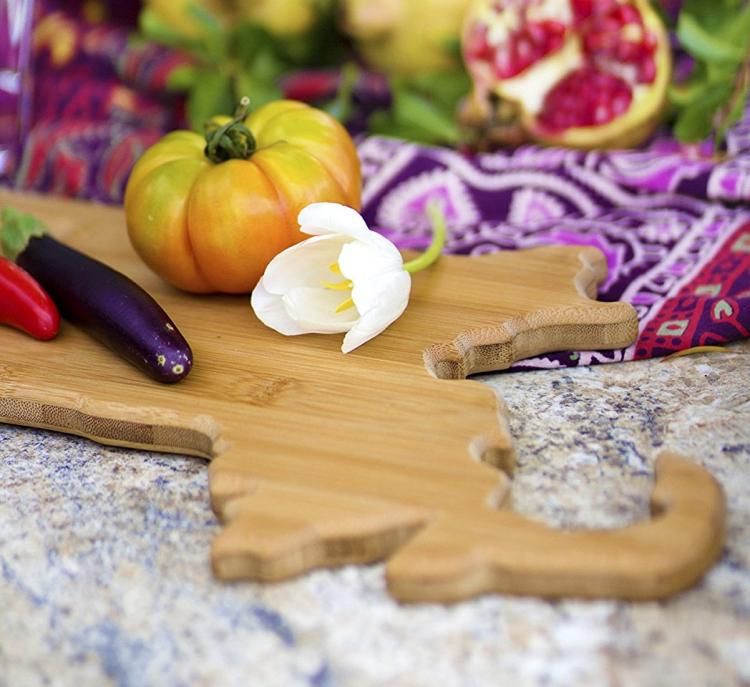 Even though your chopped carrots are in the northeast and your broccoli is in the southeast, it's all good because it's one big happy vegetable country. This cutting board makes a great gift for any patriotic cooking lover!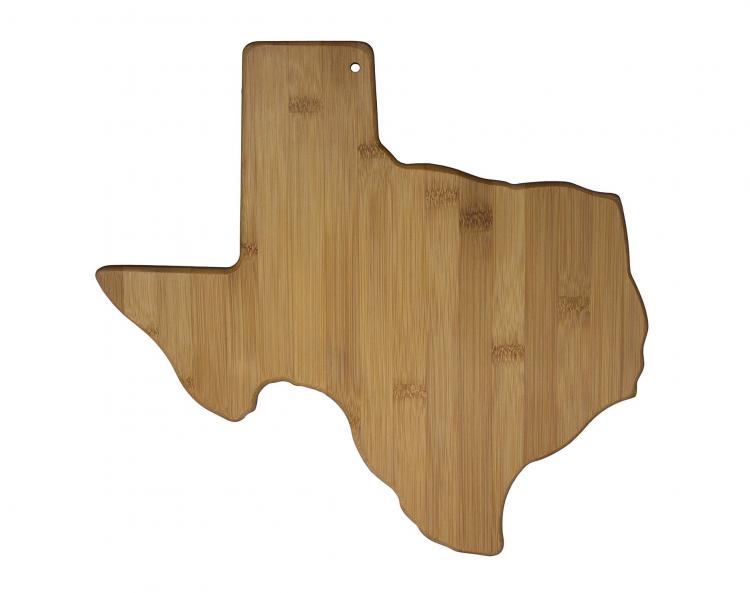 Prefer to have just your state as a cutting board? Those are also available! You can get every state in cutting board form (except Colorado)! Yes even Alaska and Rhode Island! Just select the state you want from the dropdown on the purchase link.