Trump Tweeting On The Toilet Mini Statue
By Ryan on 11/01/2017 12:04 PM (Updated: 11/13/2017 3:08 PM)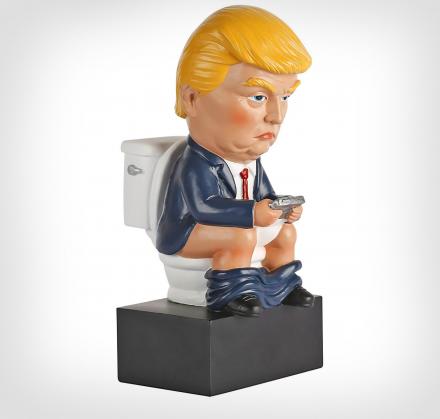 There's no doubt that Trump tweets a lot, maybe a little too much, and maybe from certain times and certain places that he shouldn't be. When the Donald is on the toilet you can be sure he's either posting to Twitter, or reading Fox News. This statue is a piece of history that we can all keep on our mantles, and in our hearts, to show that this president never stopped "working" no matter where he was or what he was doing.
A perfect gag gift for both Trump lovers and Trump haters, this mini Trump statue depicting The Donald tweeting from the can is sure to be a conversation starter no matter who sees it.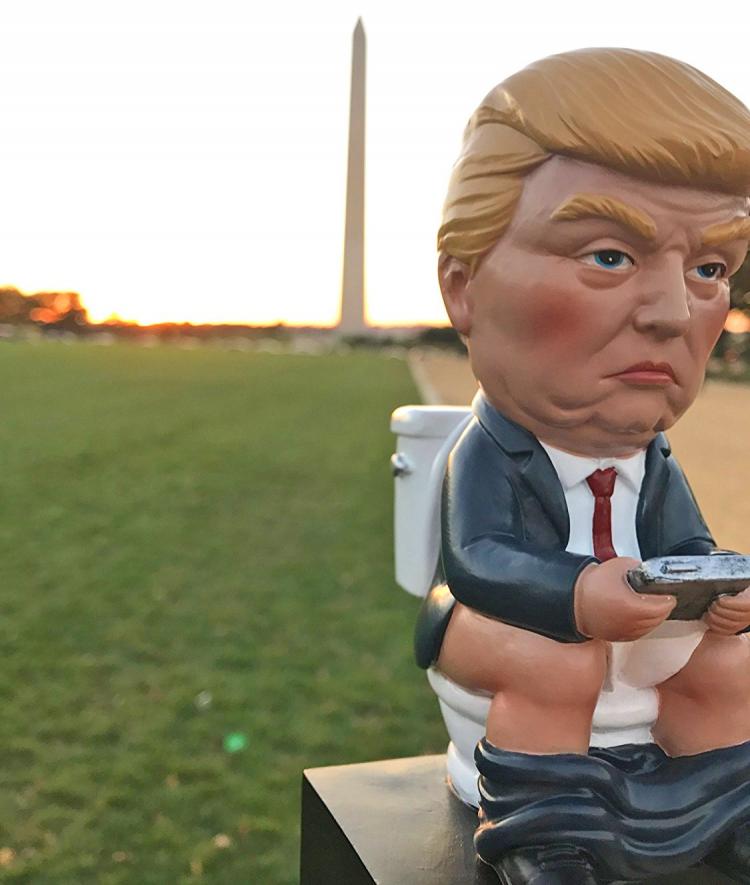 Great for use on a desk at the office, in the bathroom so you can learn from the best while you do your business, or even on your mantle above your fireplace for all to see who enter you home. The Trump tweeting from the toilet gag gift doll is meticulously crafted to guarantee laughs from all.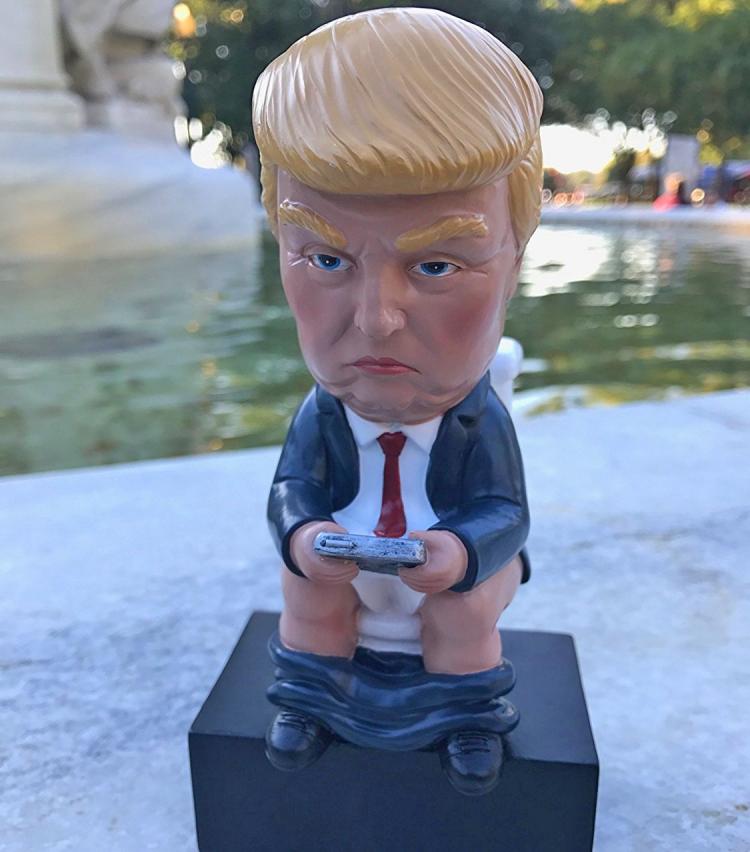 The Trump toilet statue is made to get all the details of Trump tweeting from the toilet just right, including his facial expressions, his signature red tie, all the way to his glorious comb-over. Unfortunately one detail they couldn't get exact were the hands, as their craftsman just couldn't work on something that small.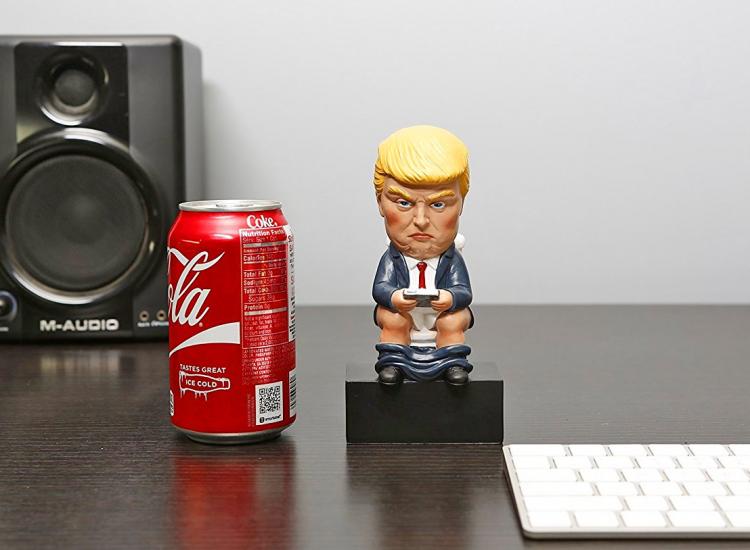 The mini Donald Trump tweeting from the toilet statue makes for a perfect gag gift or white elephant gift this Christmas, weighs 14.4 oz, and measures 7.8 inches tall x 5 inches wide x 4 inches long.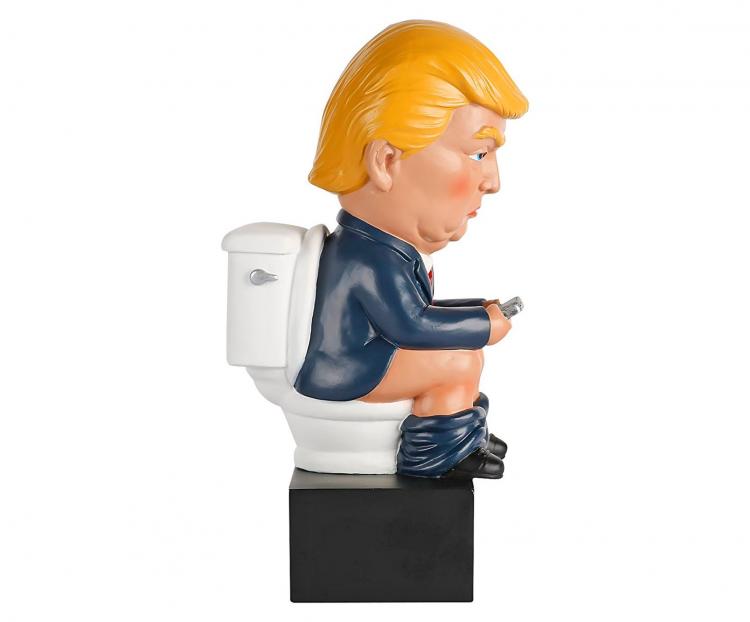 Make your mantle great again by placing this mini statue of Trump tweeting from toilet upon it.