Triangle Cake Server With Adjustable Thumb Lever To Support Cake
By Ryan on 12/11/2017 4:41 PM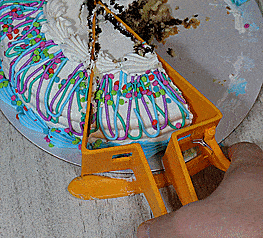 Serving cake is a tedious task that requires immense skills to get a perfect slice of cake on each plate served. This unique cake serving tool allows you to do just that. This cake server is not only perfectly shaped to cut the perfect slice of cake, but it also has a movable arm on the bottom of it that you can slide under the slice to fully support the slice as you transfer it to your plate.
To use the triangle adjustable arm cake server just push the server down on the top of the cake for the exact size you'd like, then push the thumb lever button located on the side of the server to slowly slide the support arm underneath the cake. Then just lift up, place the slice on your plate, and release the support arm.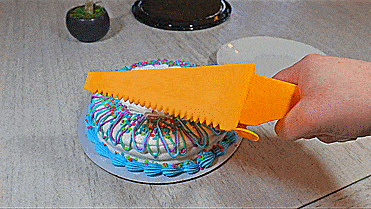 The easy cake server with adjustable support arm is super easy to use, and even easier to clean as you can simply throw it right into your dishwasher when you're done using it.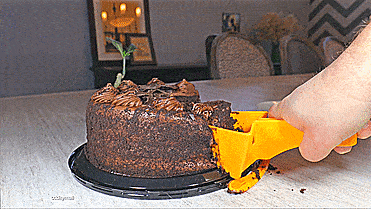 The unique cake server is shaped like a triangle for fool-proof cake serving, is orange in color, and is an essential tool that will surely get tons of use during birthday parties, celebrations, and other get-togethers.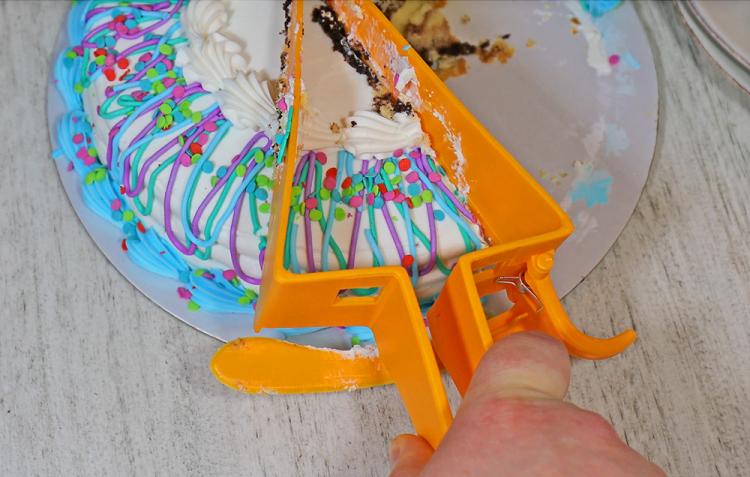 Check out the triangle cake server with adjustable support arm lever in action via the video below.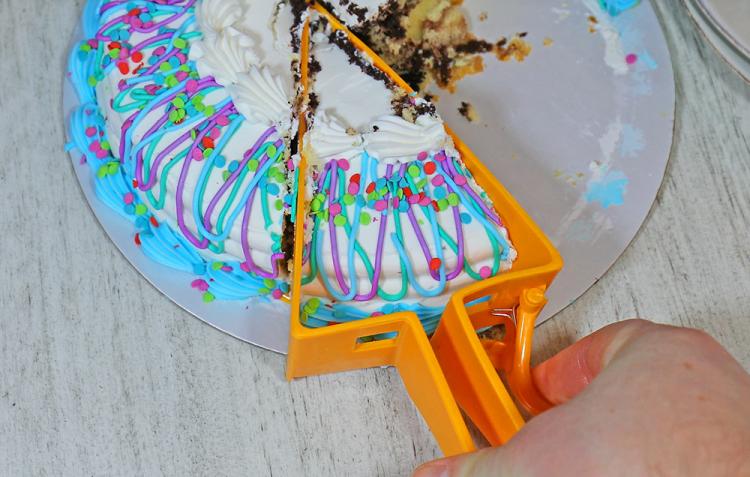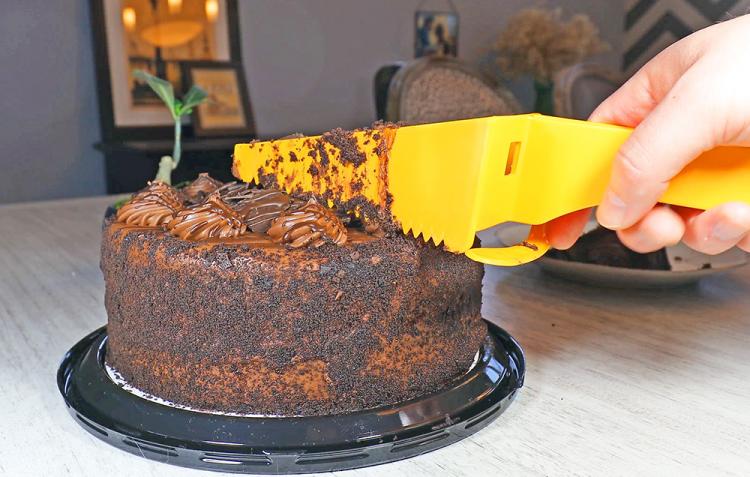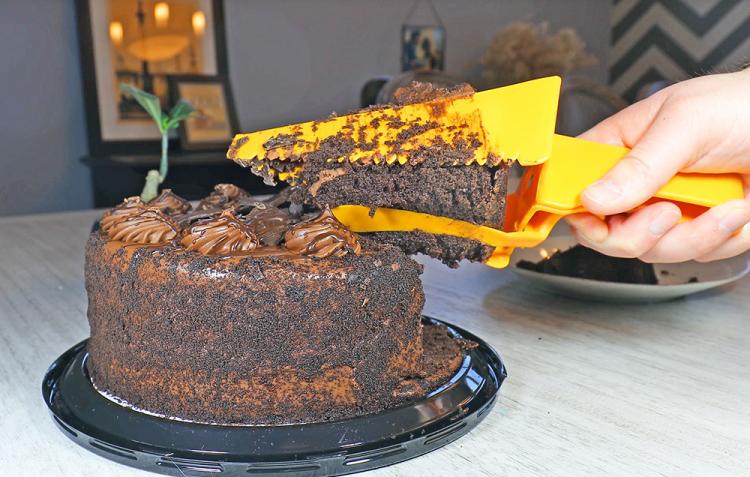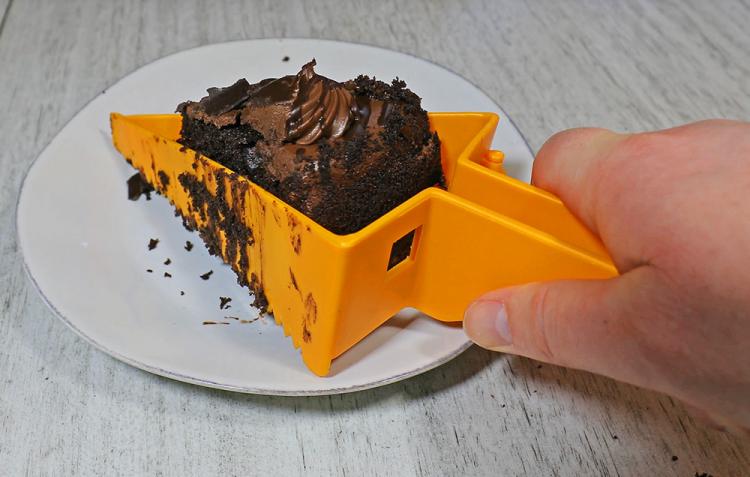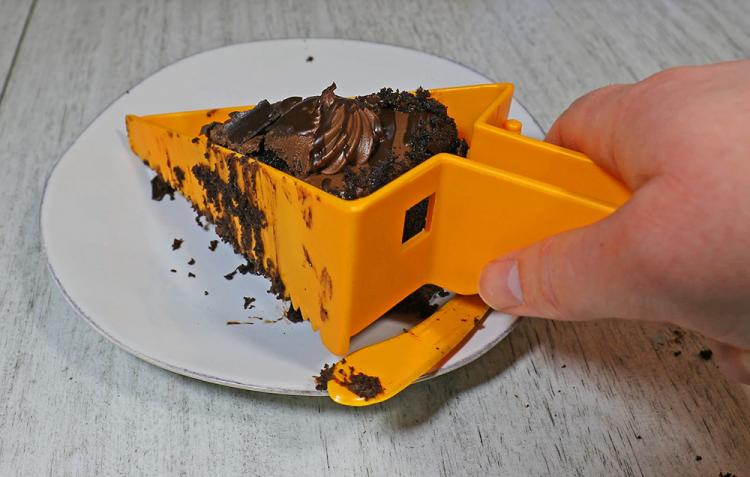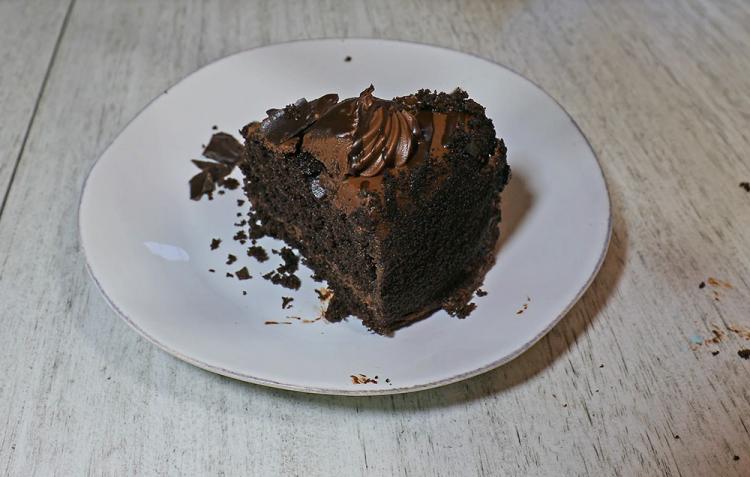 Subscribe To Our YouTube Channel