Magnetic Tree Branch Kitchen Knife Holder
By Ryan on 08/08/2016 6:48 AM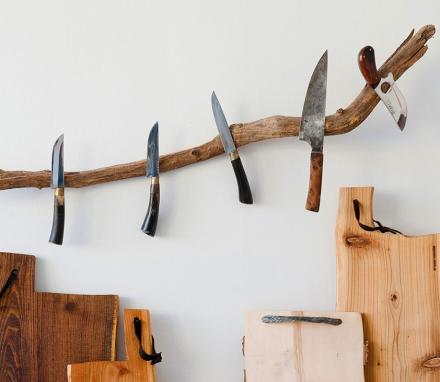 Similar to the magnetic knife holder stickers we posted a while back, this knife set holder is made from a large tree branch and uses magnets to allow you to hold your kitchen knives in a unique way. Mix your love for cooking and your love for nature all in one package, just make sure the tree branch is attached to your wall high enough so that the knives are out of reach of curious children.
Created and sold by Buchholz Berlin, a Berlin based shop that specializes in unique wood based furniture and home accessories, the tree branch kitchen knife holder is just one of their many items made from wood.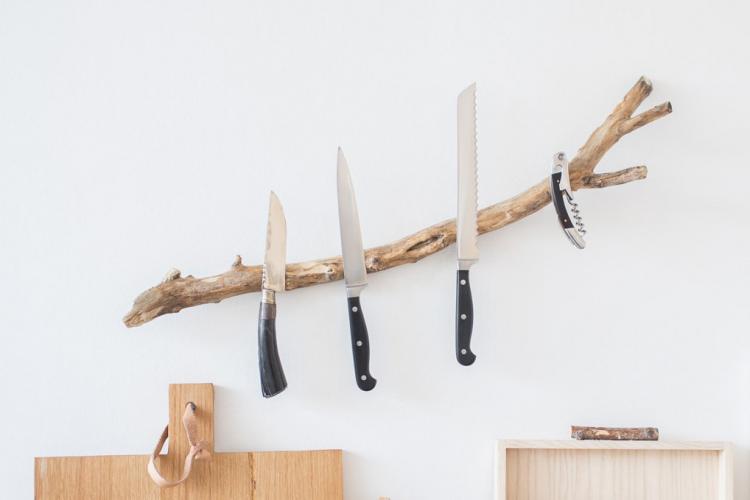 The tree branch knife holder comes in three different sizes, a small one that can hold 3 small knives, a medium sized branch that can hold 4 knives, and a large tree branch that can hold up to 5 knives or metal kitchen accessories. Plus since each item is made from a different tree branch, each one will have its own unique look.