This Tractor Engine Repair Set Lets Your Kid Work On Their Own Tractor
By Ryan on 10/14/2021 10:50 AM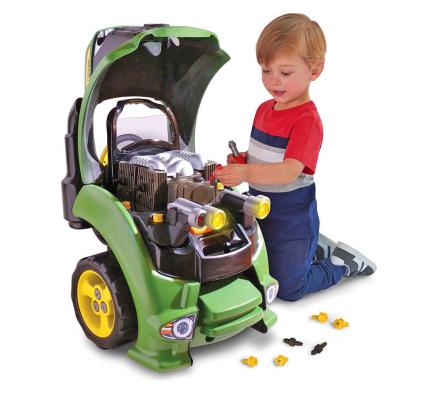 Normally it's not a great idea to let your kids work on the tractor. In fact, that's a great way to get your kids taken away. So how can your child safely play a mechanic? Well, this Tractor Engine Repair Set lets your kid work on the tractor without all of that pesky danger.

Versions: Car Engine | Tractor Engine
This amazing toy is the front half of a John Deere tractor. It lets your little aspiring mechanic get in the engine and get to work. Your child can pop the hood, perform routine maintenance, and mess around with the engine. It features a removable cowling, spark plugs, bolts, and other life-like tractor parts.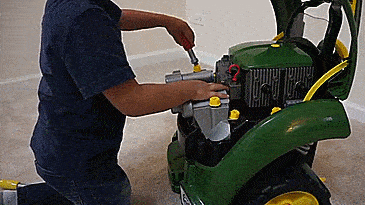 The play tractor repair set is a great way to instill some skills into your children at an early age. Maybe they'll become a real mechanic one day too. They can practice 12 different repairs, like checking the oil level, changing the air filter, replacing the wheels and brake discs, and even removing the motor.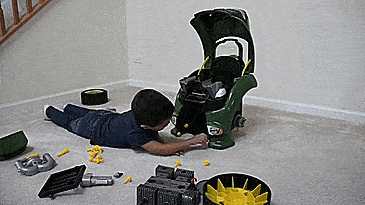 Basically your kid will be able to repair the real tractor in no time. Once they fix it, kids can even get behind the wheel to turn the ignition key and hear how the engine sounds. It comes with tools sized to fit kid hands. It measures 21 1/4" L x 17 1/2" W x 15 3/4" D and weighs 11 lbs.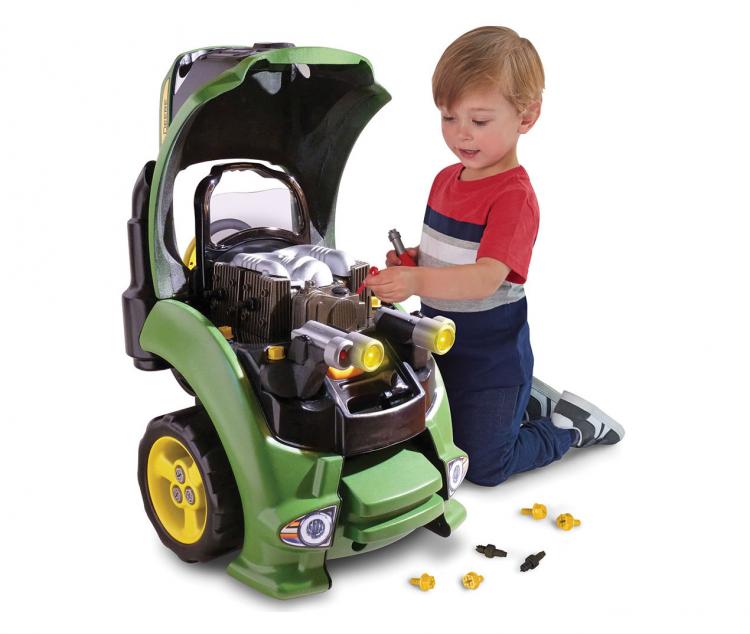 Check out the kids play tractor engine repair set in action via the video below.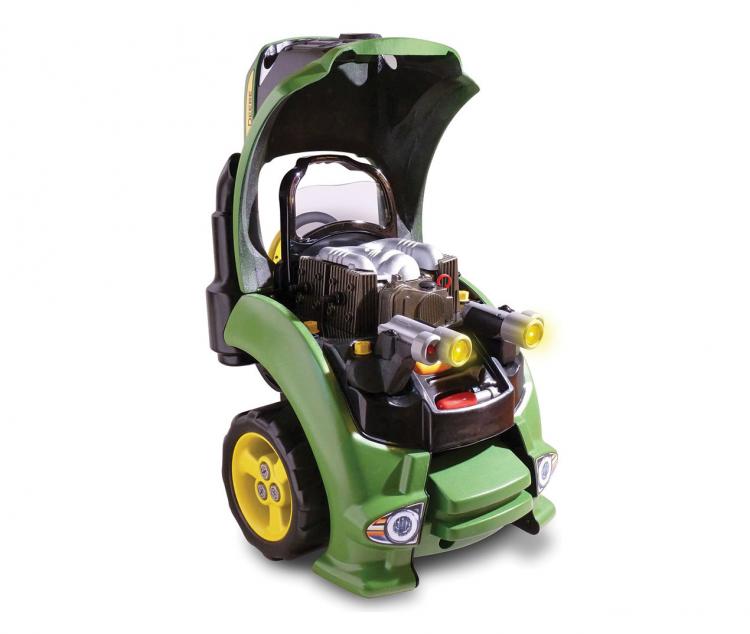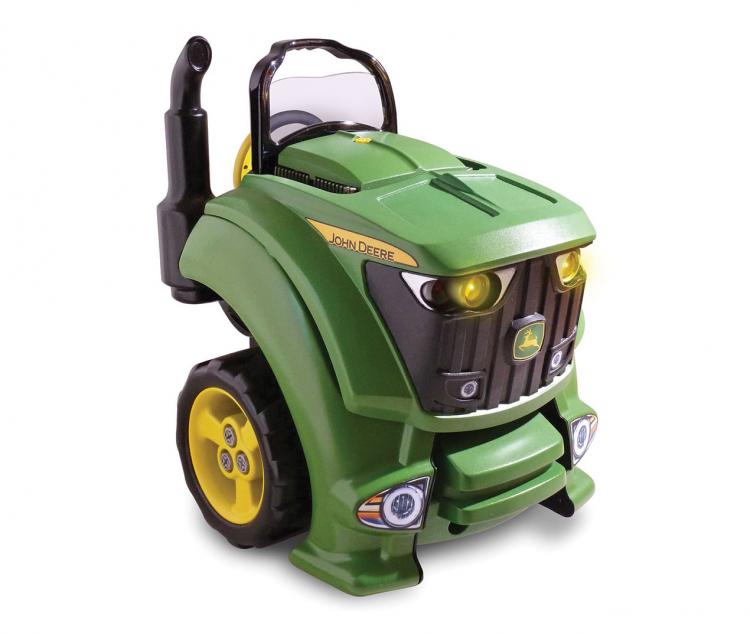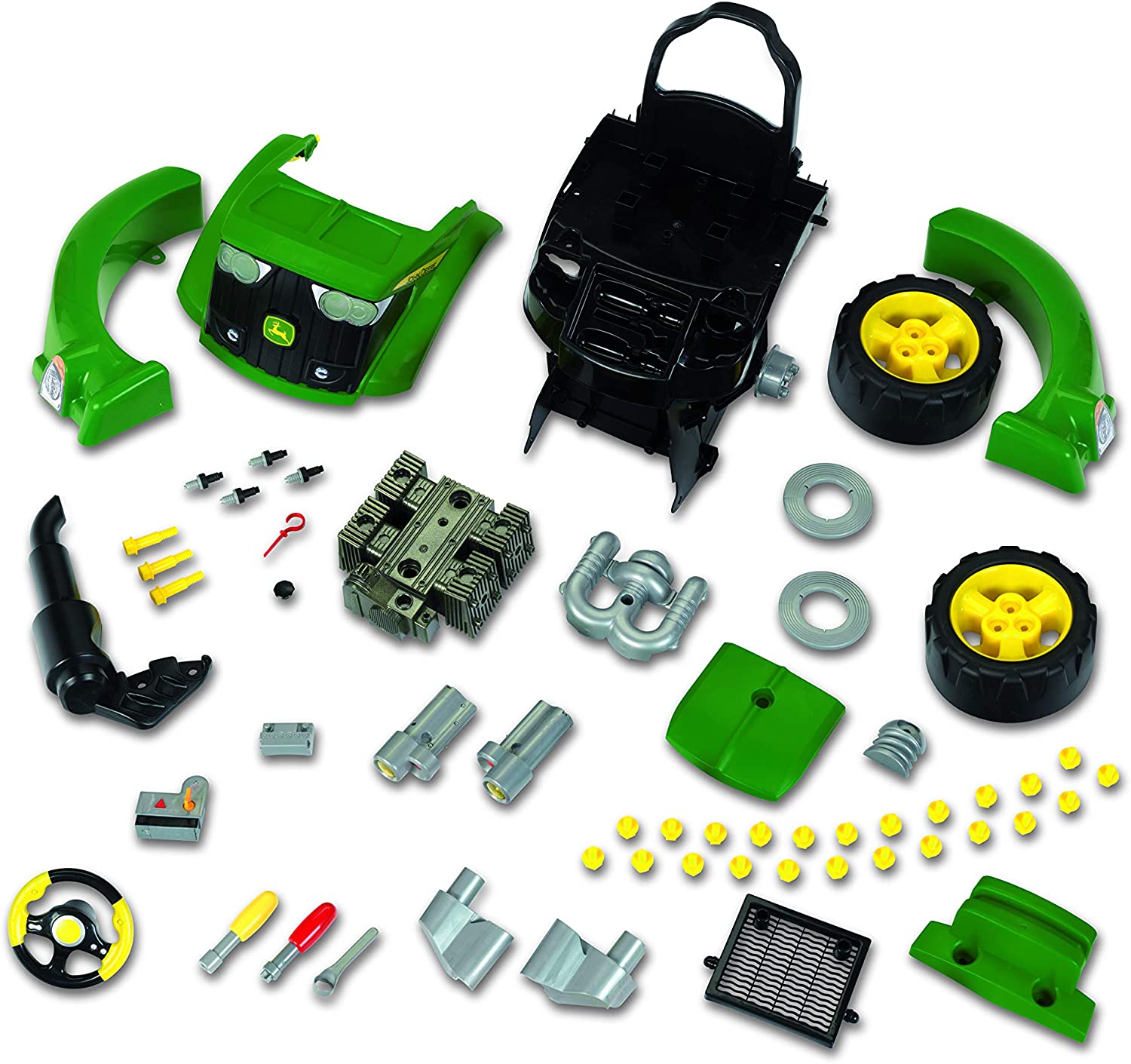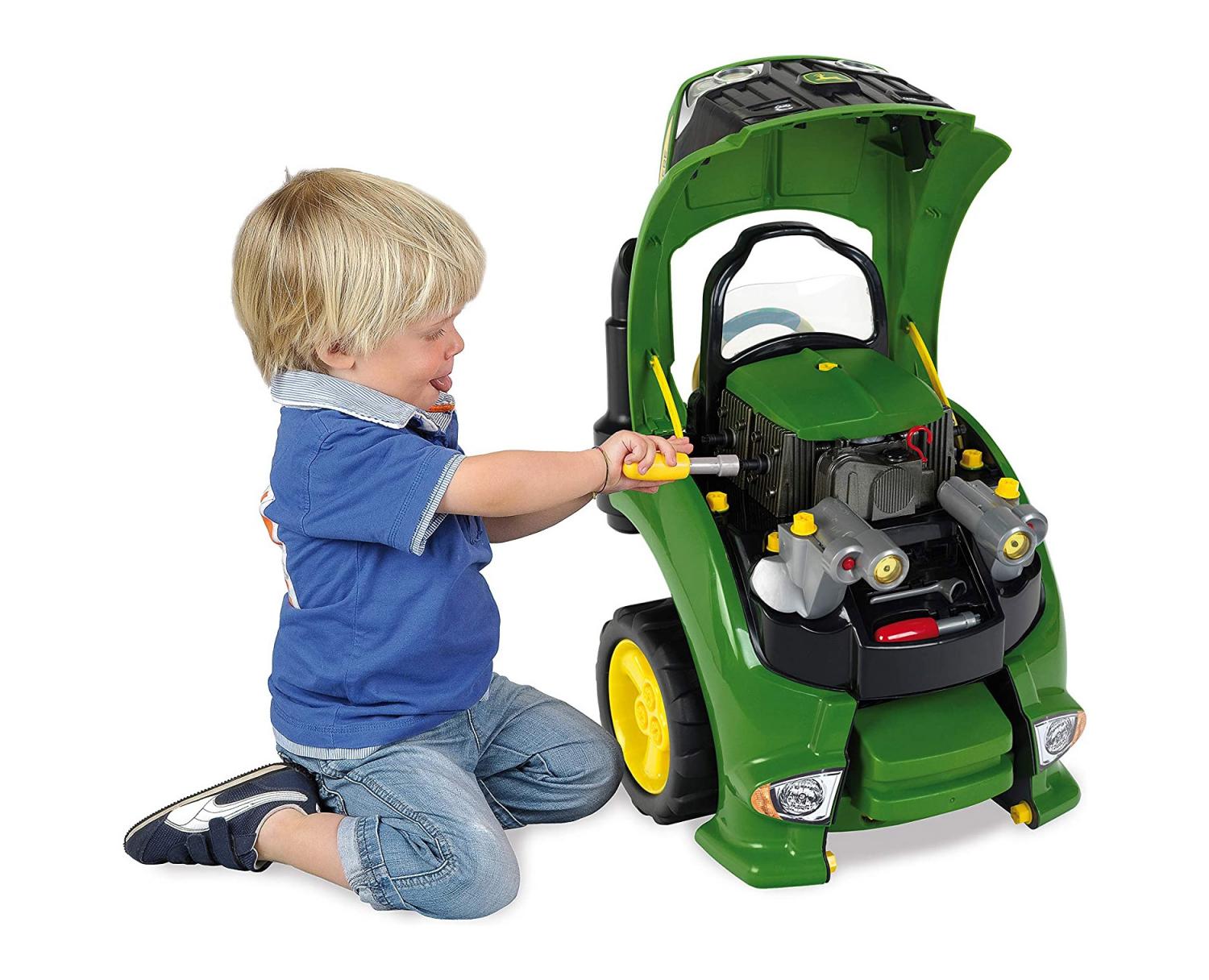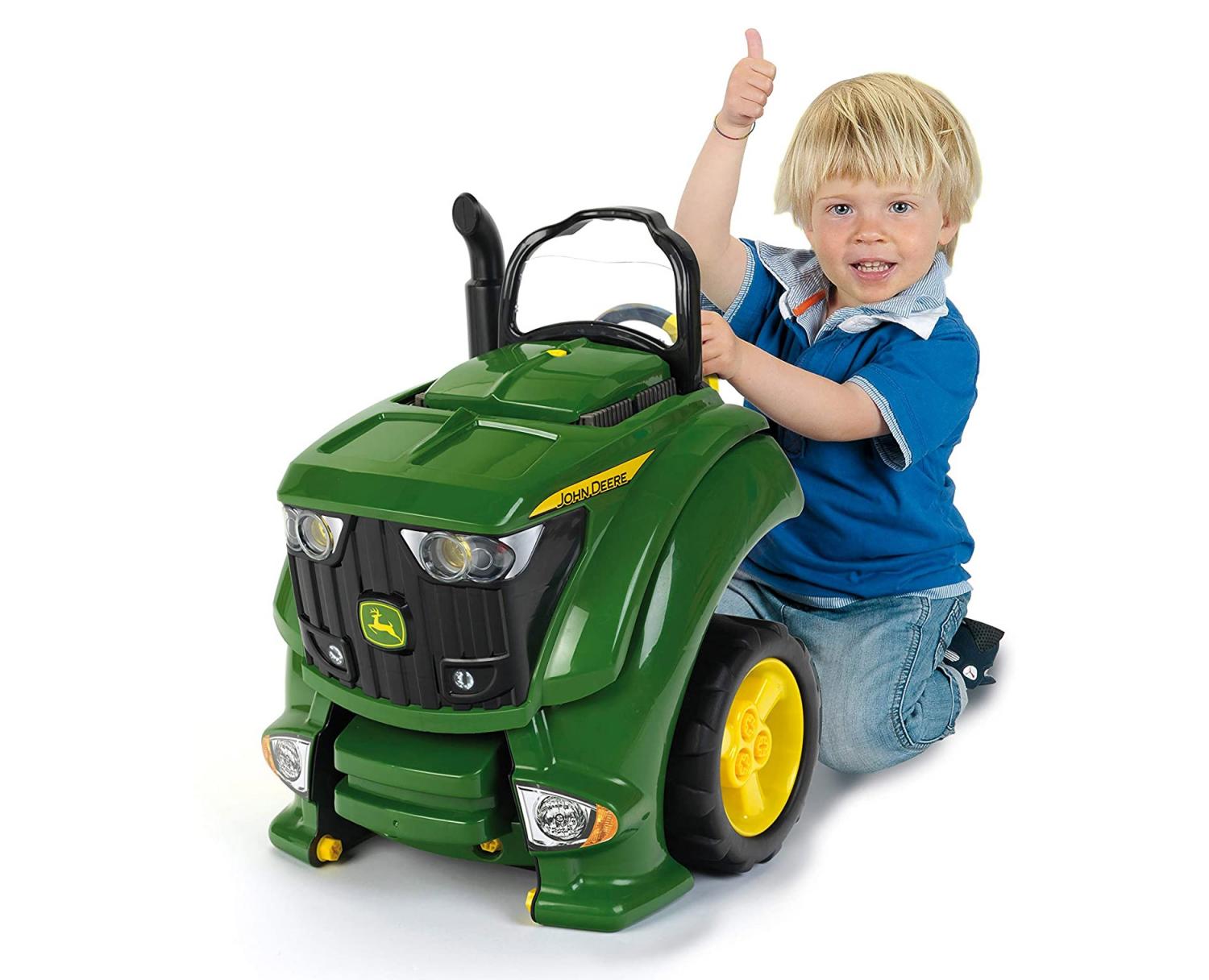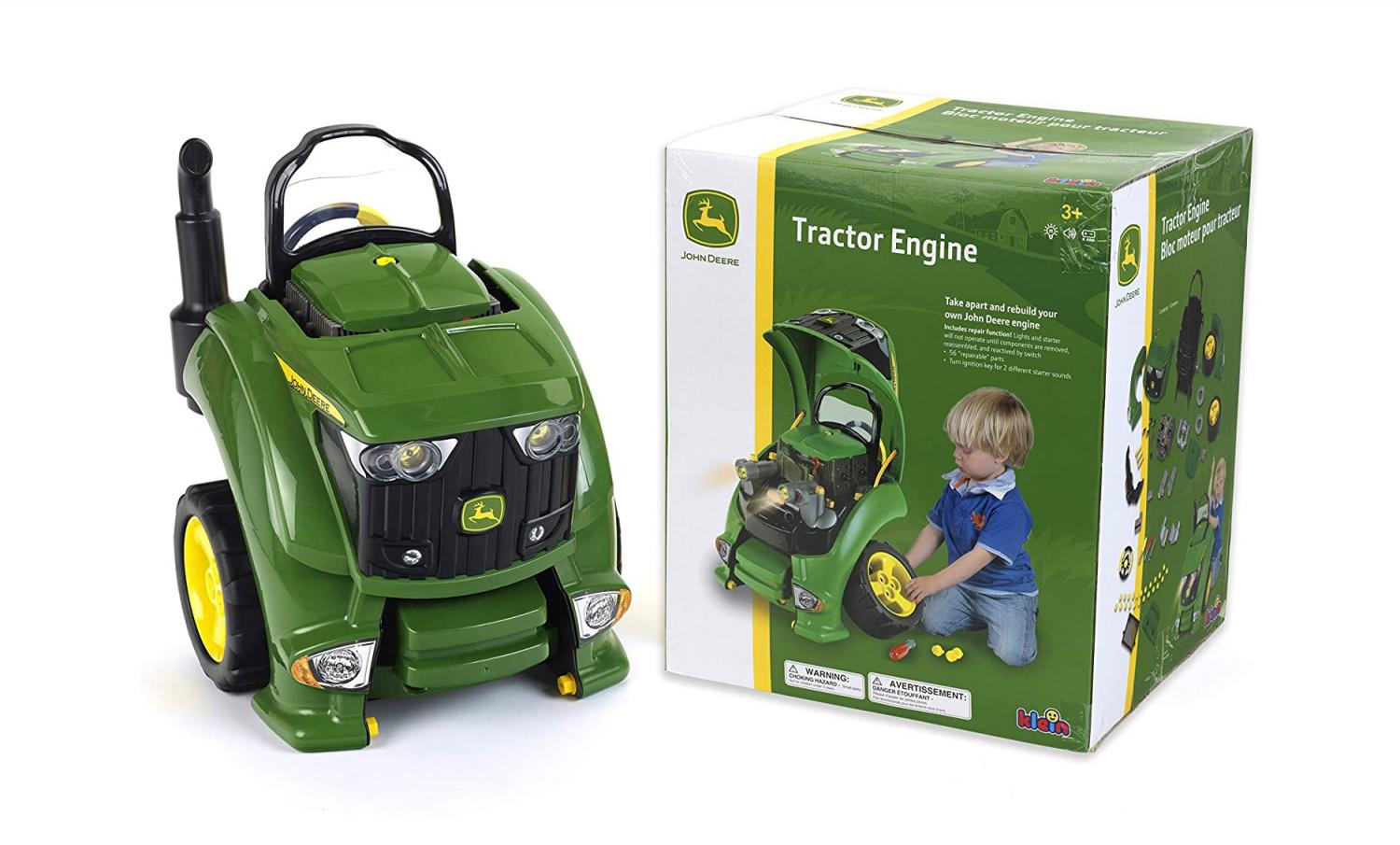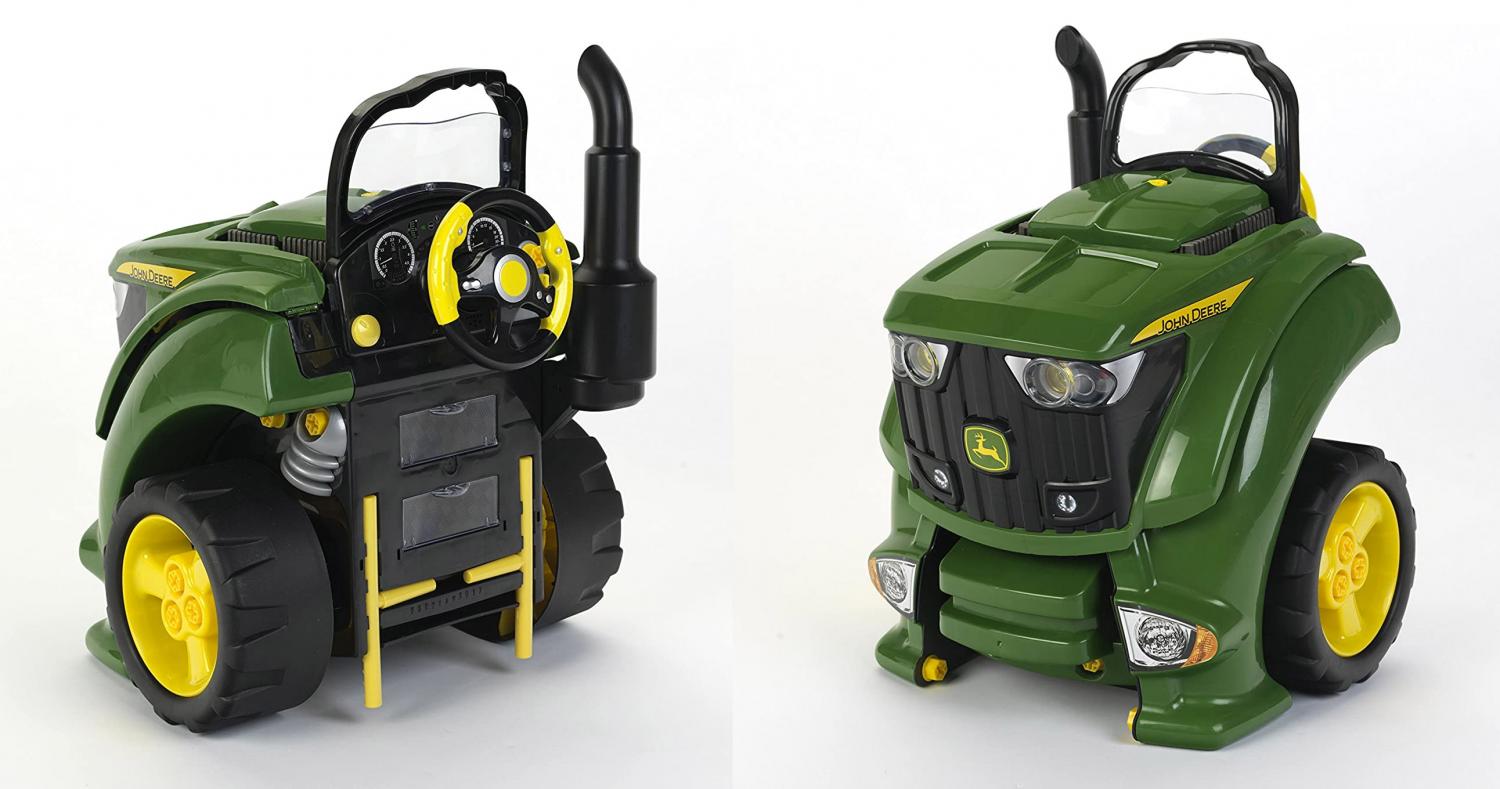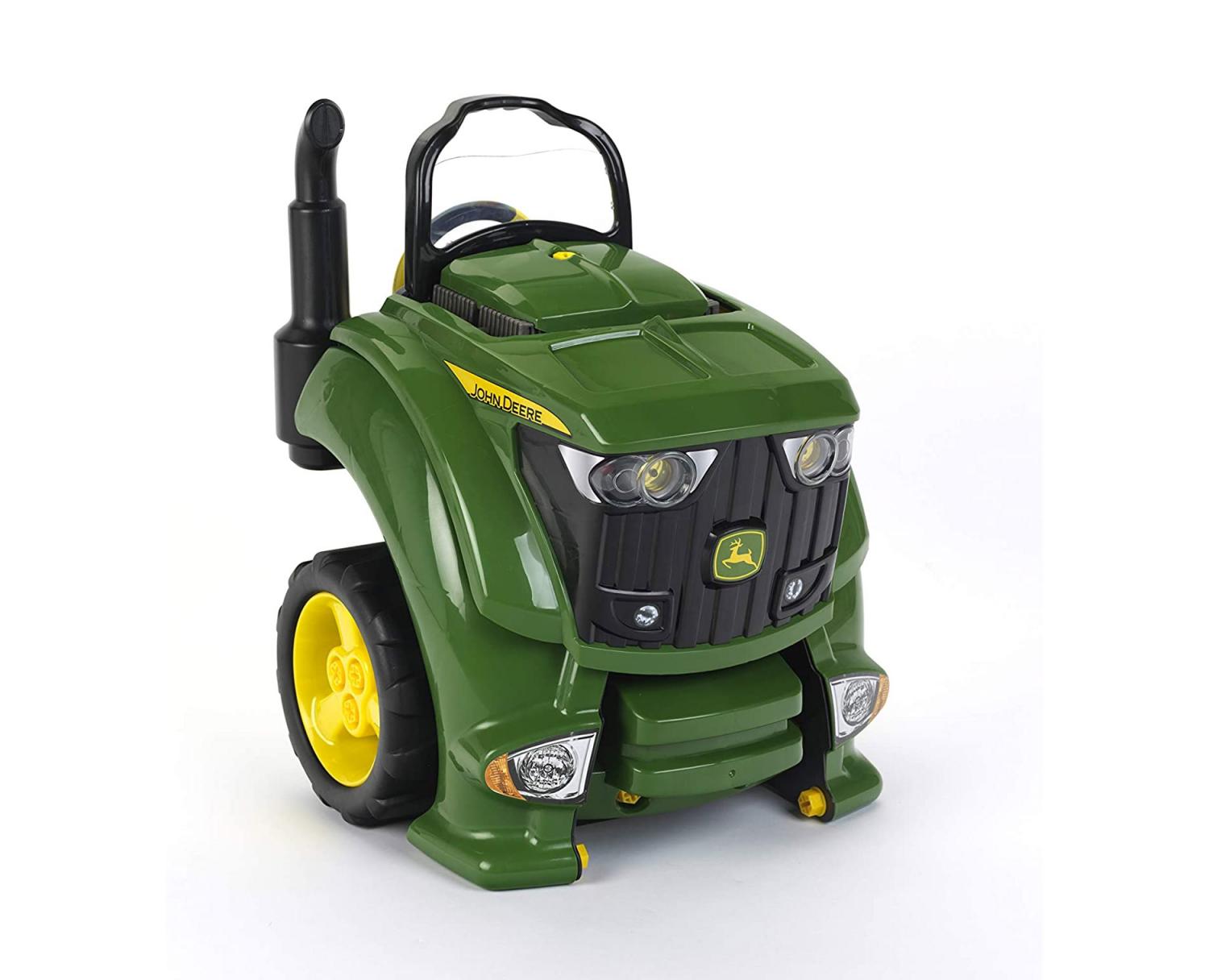 Subscribe To Our YouTube Channel