This Mini Toilet Treadmill Helps You Keep Fit While You Poo
By Ryan on 10/11/2022 8:57 AM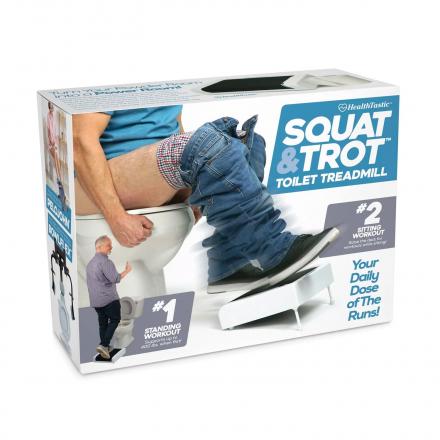 We have treadmills in offices, under our desks, at home, at the gym, so it really just makes sense that we would also have a mini treadmill for the bathroom. Let me introduce you to the Squat and Trot! It's a tiny treadmill that you can place right next to your toilet to use and get some exercise while you poo.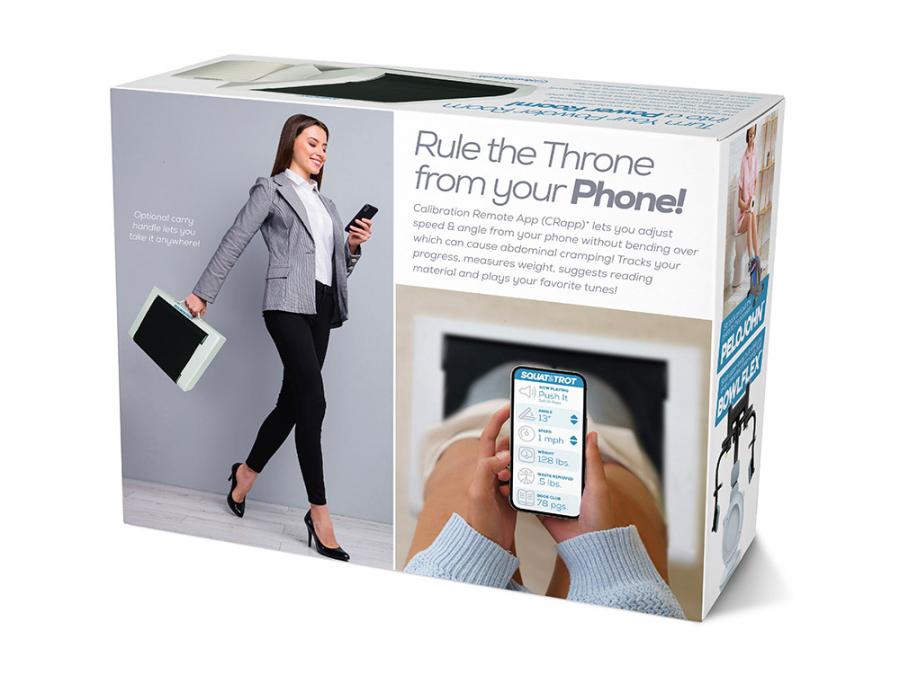 We get it, you're a busy person... Who has time to go to the gym and exercise when you have 4 kids at home, and you work from 8-6? Luckily, you can get your cardio in while on the toilet with this tiny treadmill for the bathroom!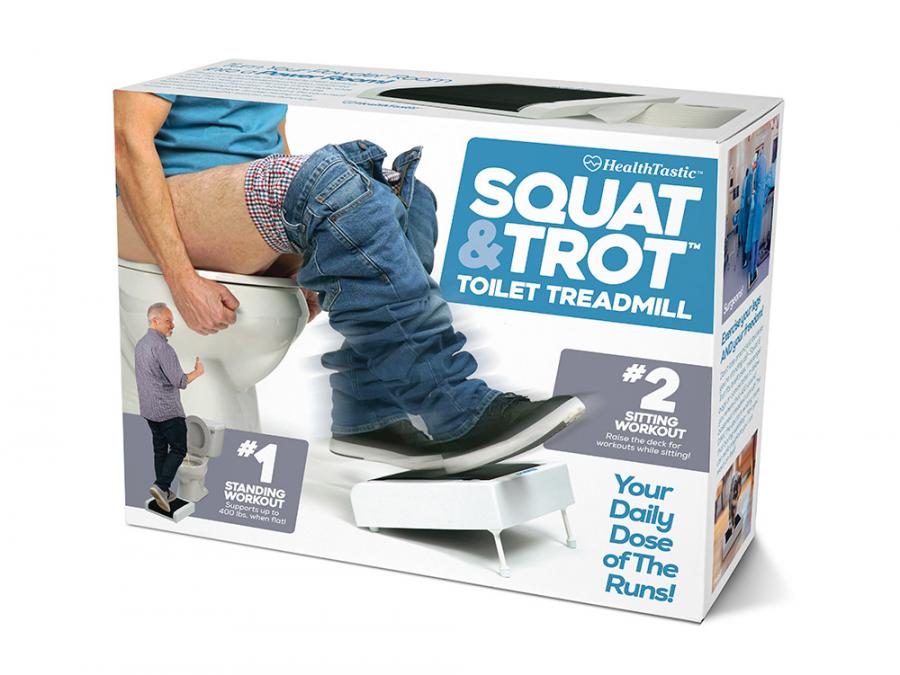 Just don't get too sweaty while using the toilet treadmill that you slip and slide right off the toilet!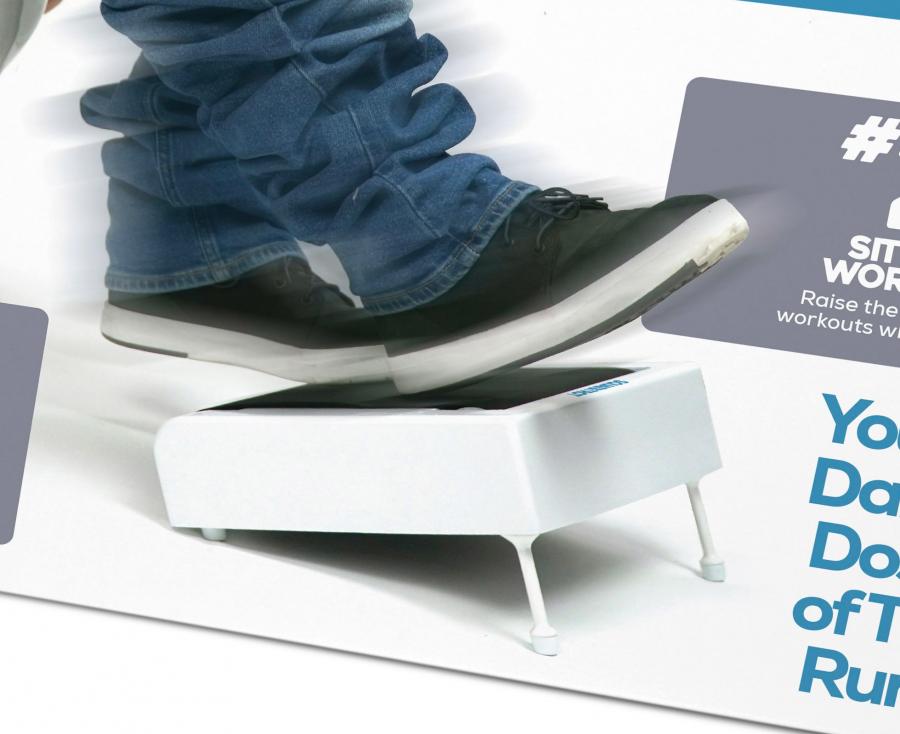 The toilet treadmill even has a companion app that allows you to control every aspect of it right from your phone!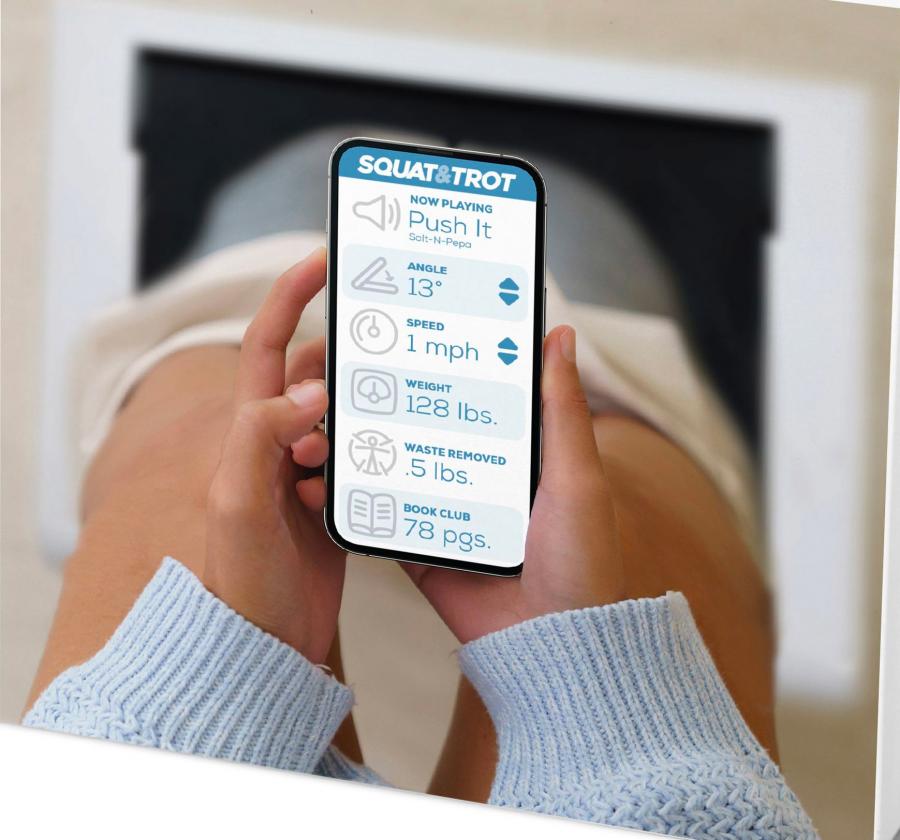 The app on the toilet treadmill allows you to adjust the angle of the treadmill, the speed, play music, and it even doubles as a scale so you can see how much waste has been removed after you've done your business.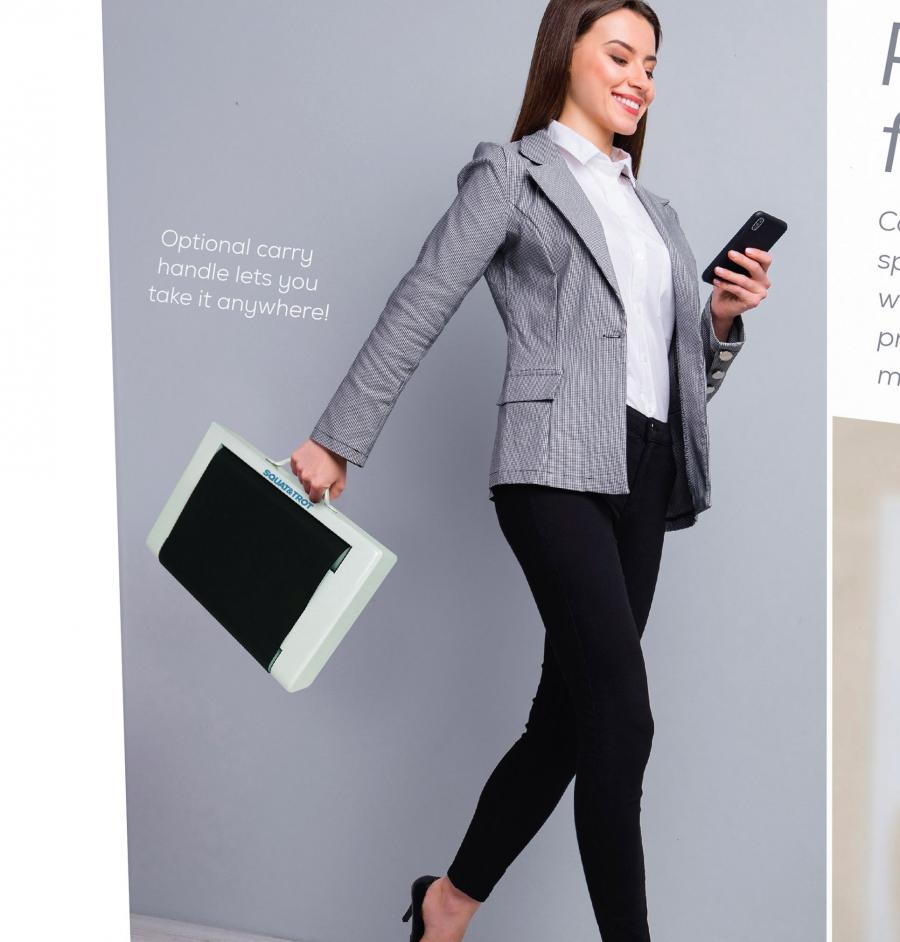 The toilet treadmill can be used whether you're standing or sitting, though things could get a bit messy while you're standing so make sure your aiming is on point.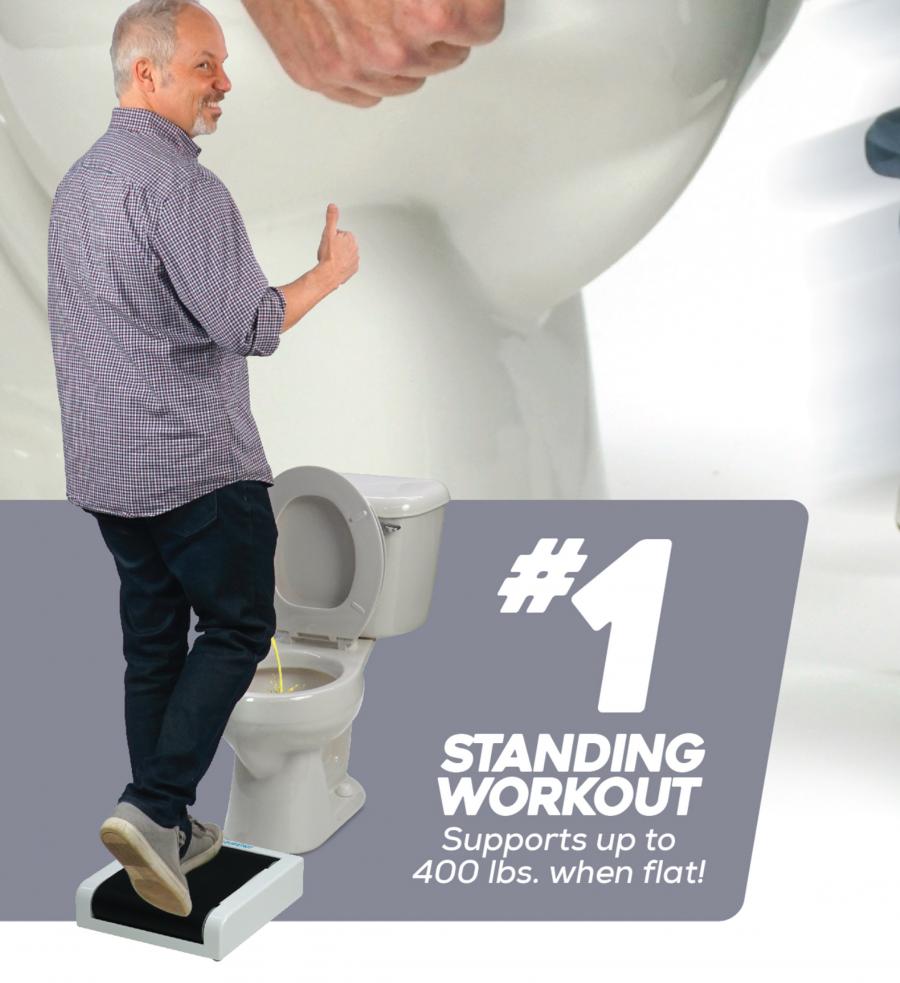 Treadmills a little too hard on your knees? No worries, they also have a few other toilet workout devices in their line, including the PeloJohn, which is a stationary bike that you can use on the toilet...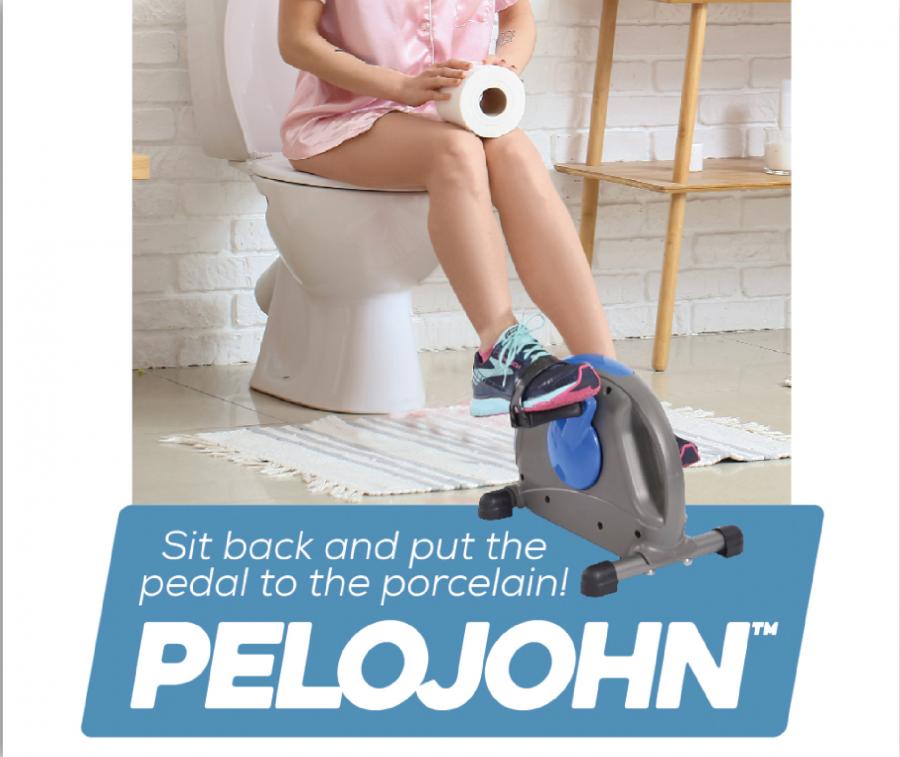 As well as the Bowlflex, which is a upper body workout system that you can use right on the toilet as well!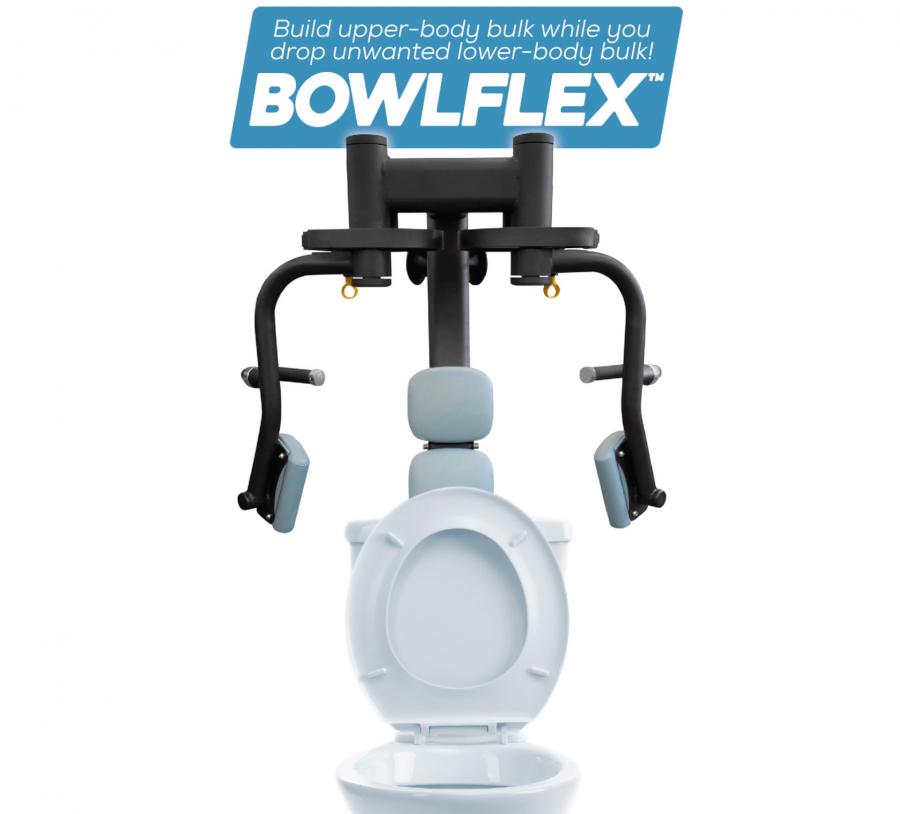 Not just great for use on the toilet, the mini treadmill can also be used by surgeons to keep fit while doing those 12+ hour long brain or open heart surgery procedures.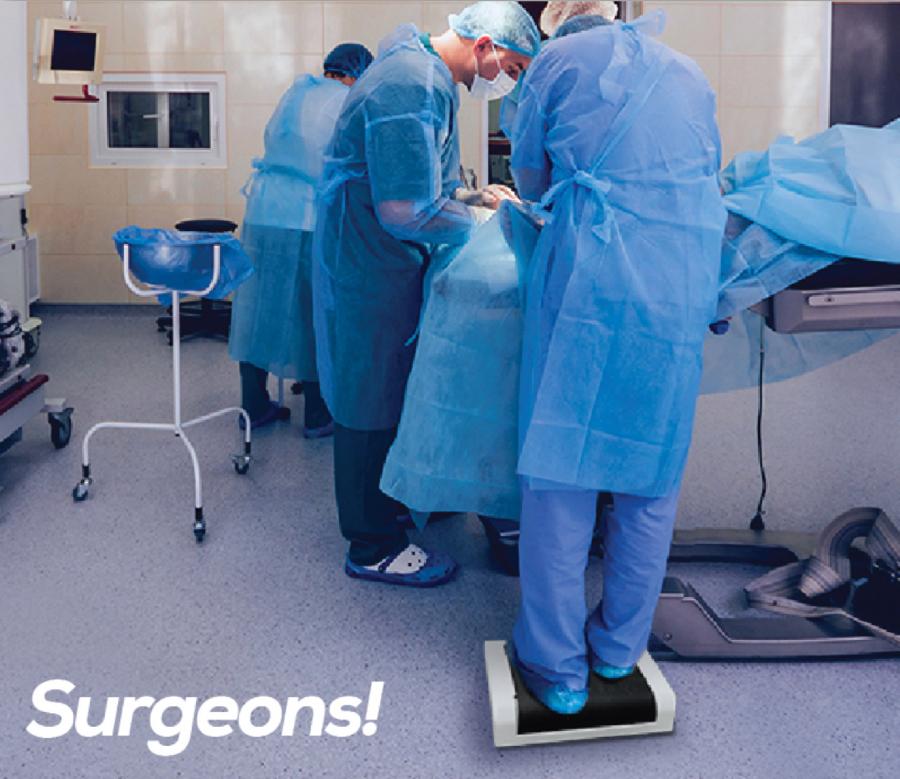 Even better yet, instead of giving your dogs or cats walks outside, just let them go on the mini toilet treadmill and walk themselves.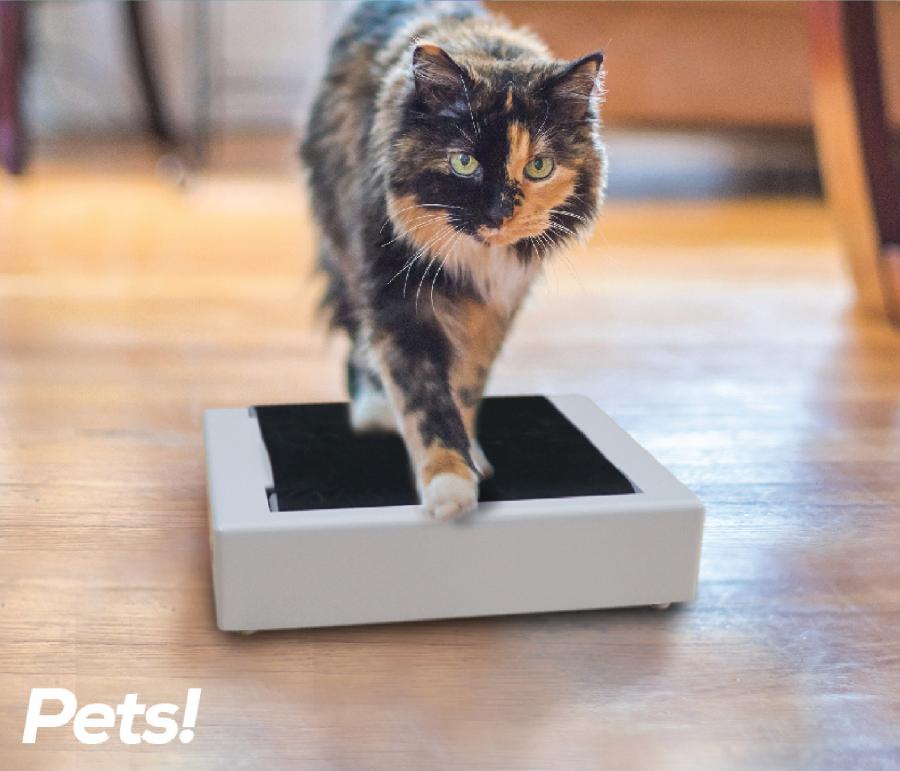 In reality, the Squat and Trott Toilet Treadmill is not a real product!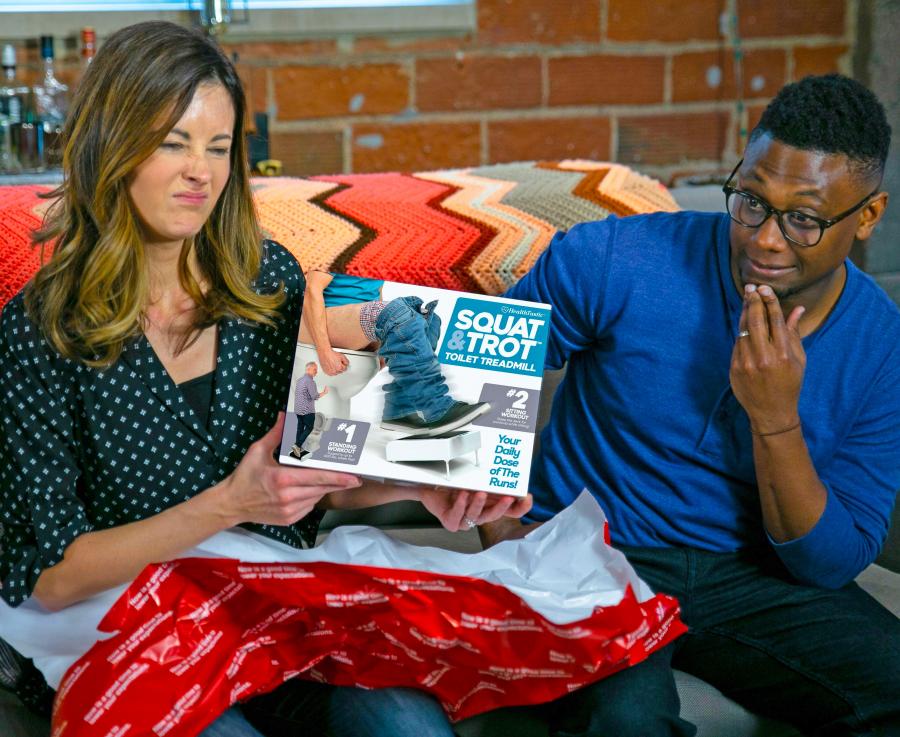 It's actually a prank gift box made by Prank-O that lets you hide your real gift inside. You can then get a great reaction from whoever opens the gift!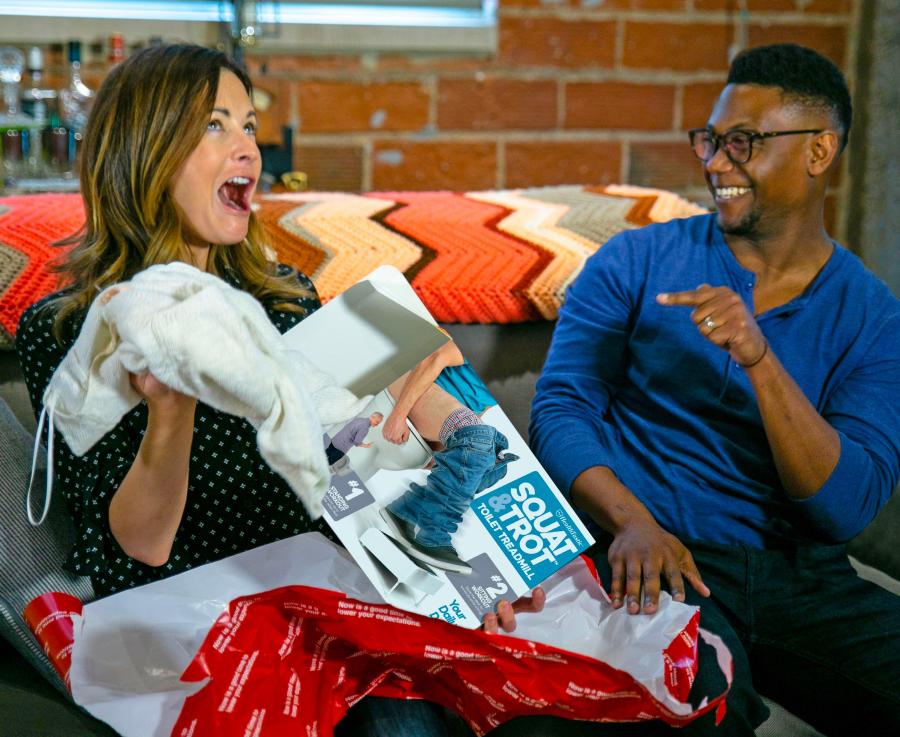 You can snag the toilet treadmill prank gift box from Prank-o's website for around 8 bucks!