Tipsy Tower Is Jenga Made Into a Drinking Game
By Ryan on 04/06/2016 4:23 AM (Updated: 02/03/2020 2:00 PM)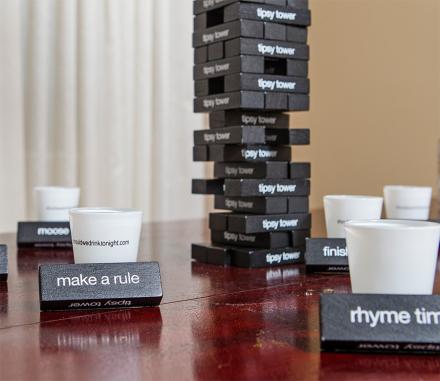 Playing Jenga seems like the perfect time to be drinking, yet there's no real rules to a drinking game while you play Jenga. This game called Tipsy, is essentially a game of Jenga with drinking game rules written on the inside of each block so that each time someone successfully picks out a block from the tower, you read the the block and do as it says. Some examples of rules that are printed on various Jenga blocks include making a rule that everyone must follow, starting a word that everyone must rhyme with, finish your drink, give a drink take a drink, moose (which means the last person to make moose antlers with the hands on the head has to take a drink), among many others...
Tipsy, the drinking Jenga game is made with 54 high quality wooden blocks, is black in color with white text on each block, have 36 different rules printed onto the various Jenga blocks, and will most certainly leave you heavily intoxicated after playing a round or two. When full set up, the drinking Jenga game measures 11 inches tall x 3.5 inches wide x 3.5 inches thick.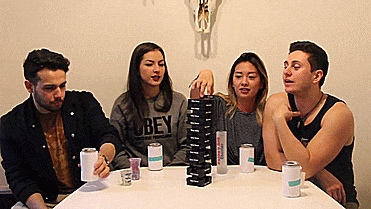 Check out a full round of Tipsy Tower drinking game in action via the video below.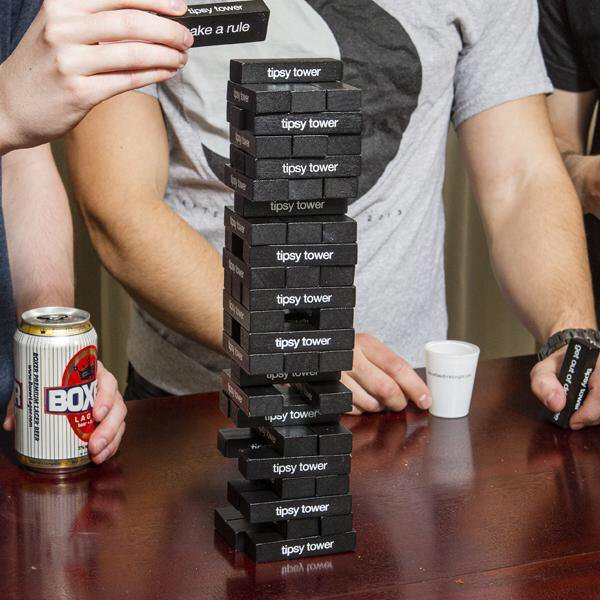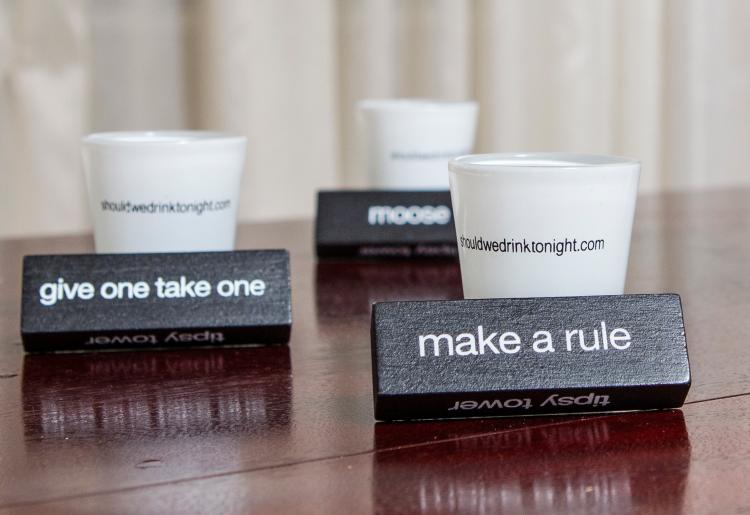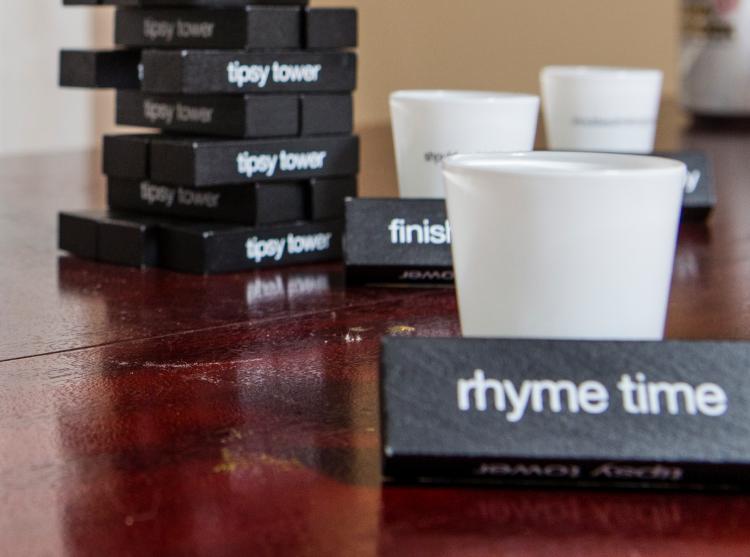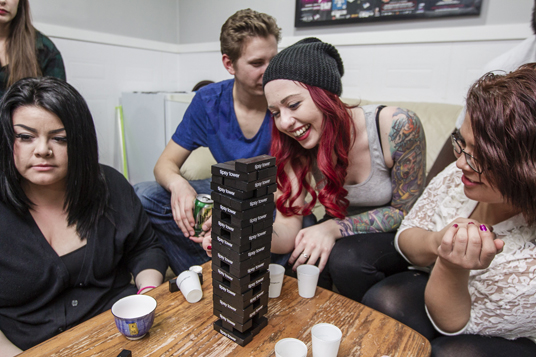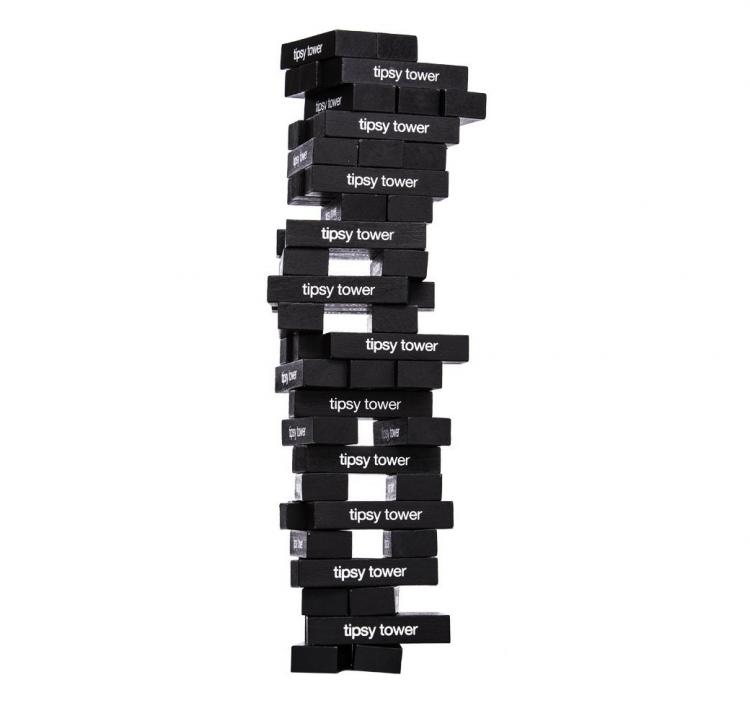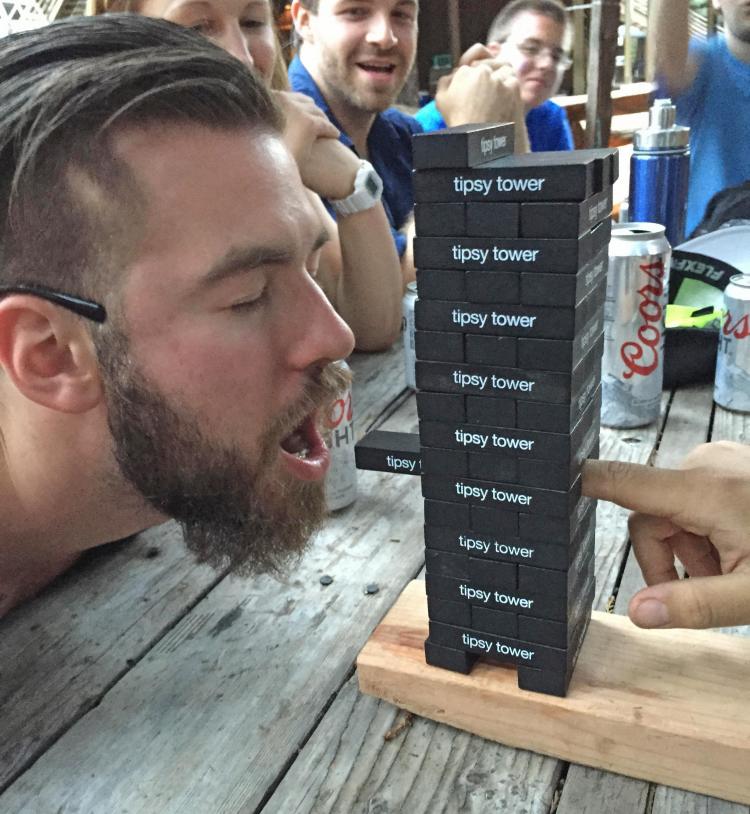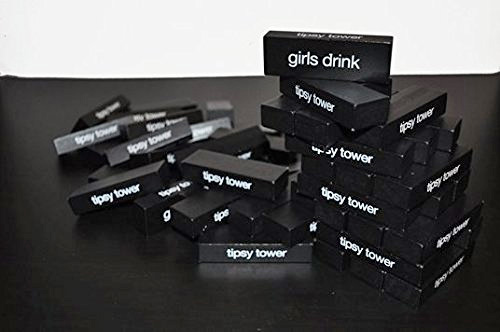 Subscribe To Our YouTube Channel