This Giant Jenga Has Random Jello Shots Hidden Inside That You Take If You Pull
By Ryan on 05/02/2022 2:15 PM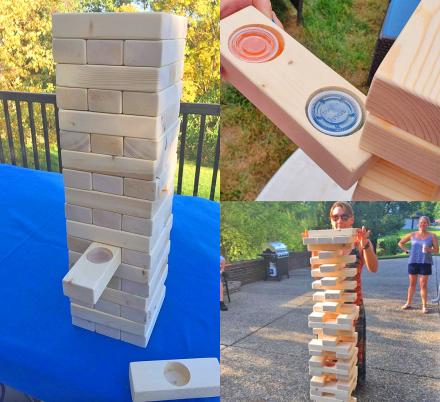 We've already featured Tipsy Tower, which is a Jenga-like game that has drinking rules/games on each piece that you pull from the tower, but if you're looking to take it up a notch, there's now a giant Jenga-like game that hides secret Jello shots inside random pieces. It's the perfect game for tailgating, backyard parties, or just random get-togethers where you'd like everyone's inebriation levels to skyrocket quickly.

Versions:
Little Single | Little Double | Giant Single | Giant Double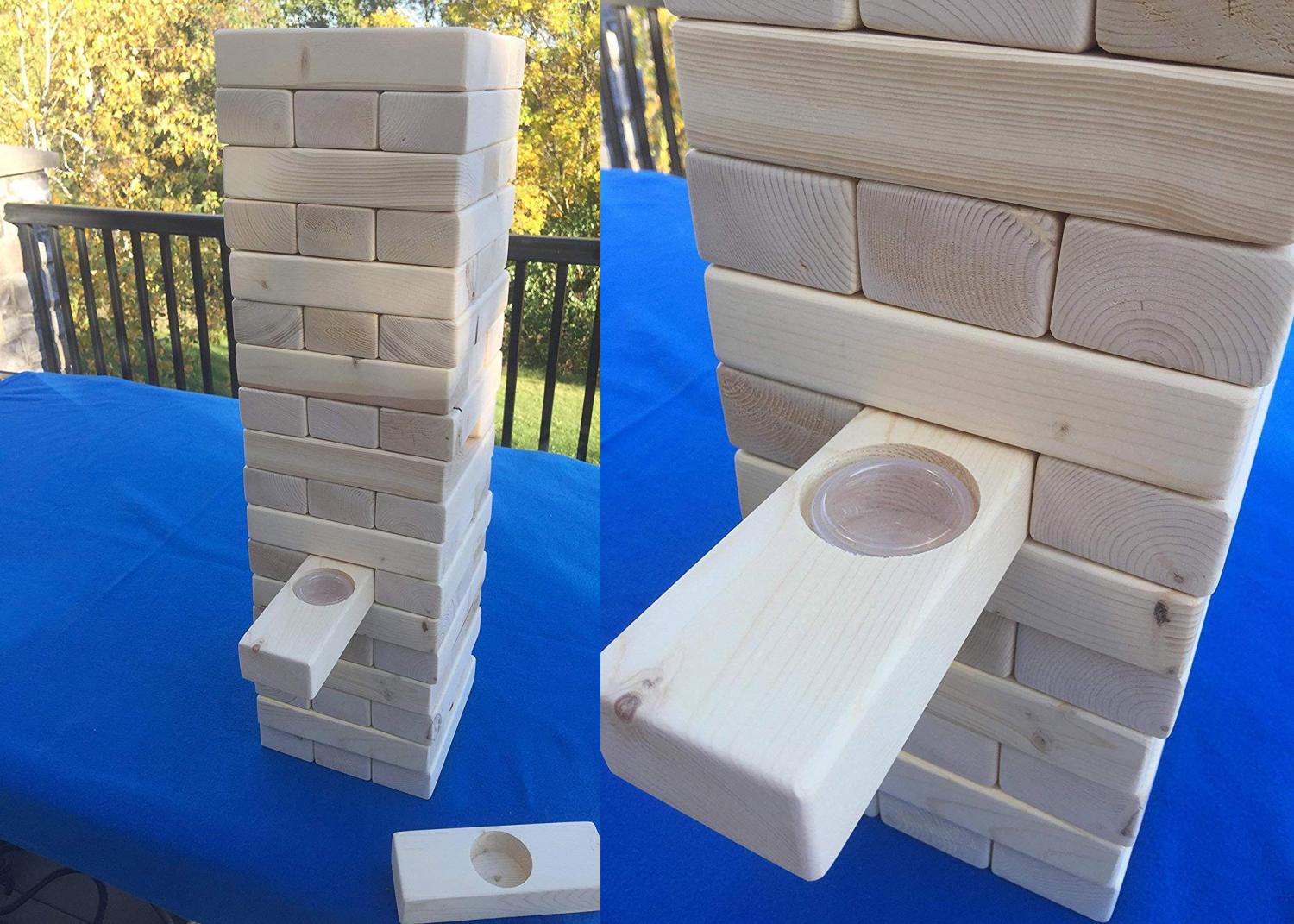 It's called the Little (or giant) Tipsy Jello Shot Tower, and the sneaky part about the game is that if you pull a wooden block that contains a Jello shot, you've gotta take it!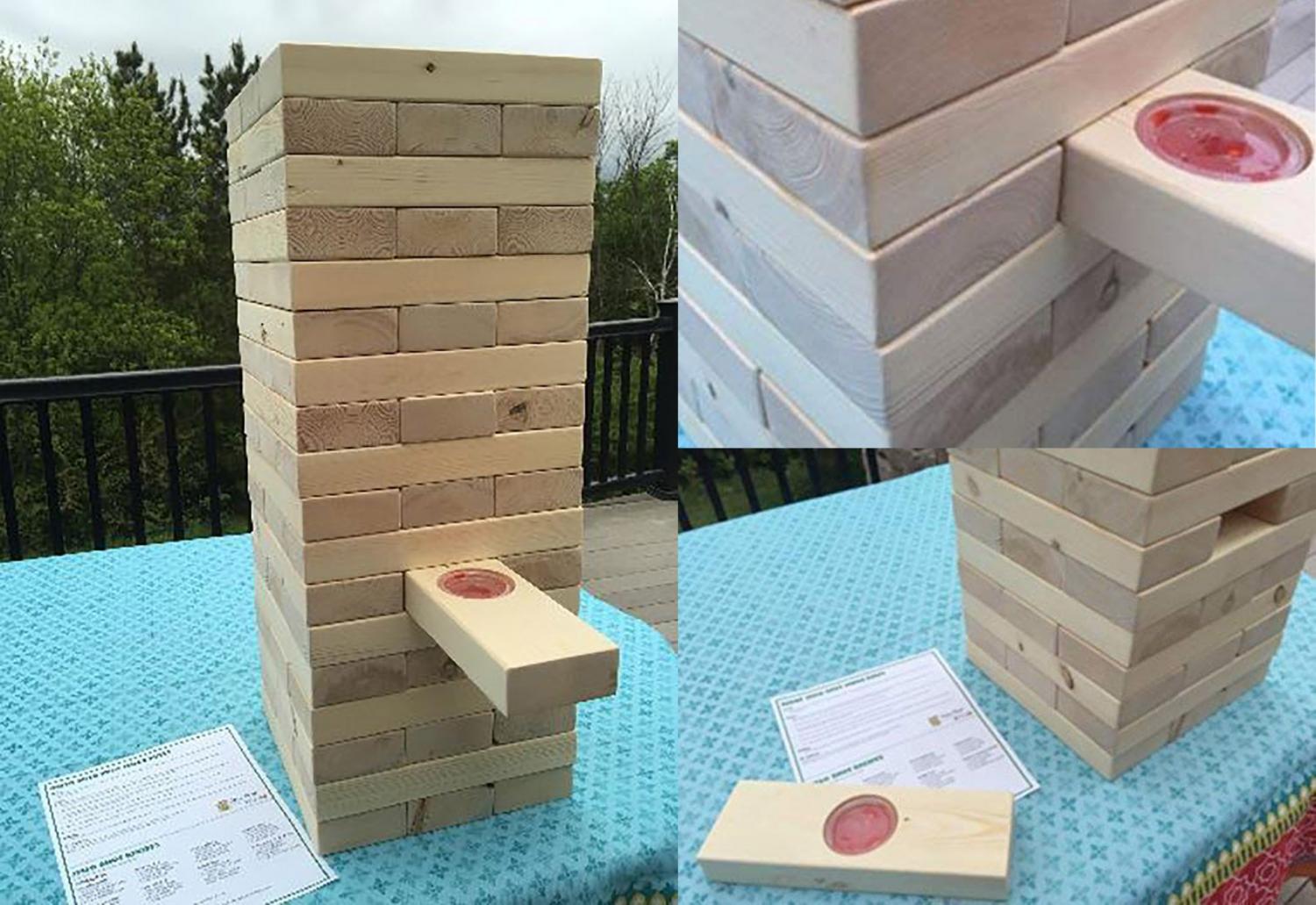 Ideally someone who's not playing, or perhaps too drunk to remember would setup the Jello shot tower in a way that no one else that's playing the game will no where the secret blocks are located.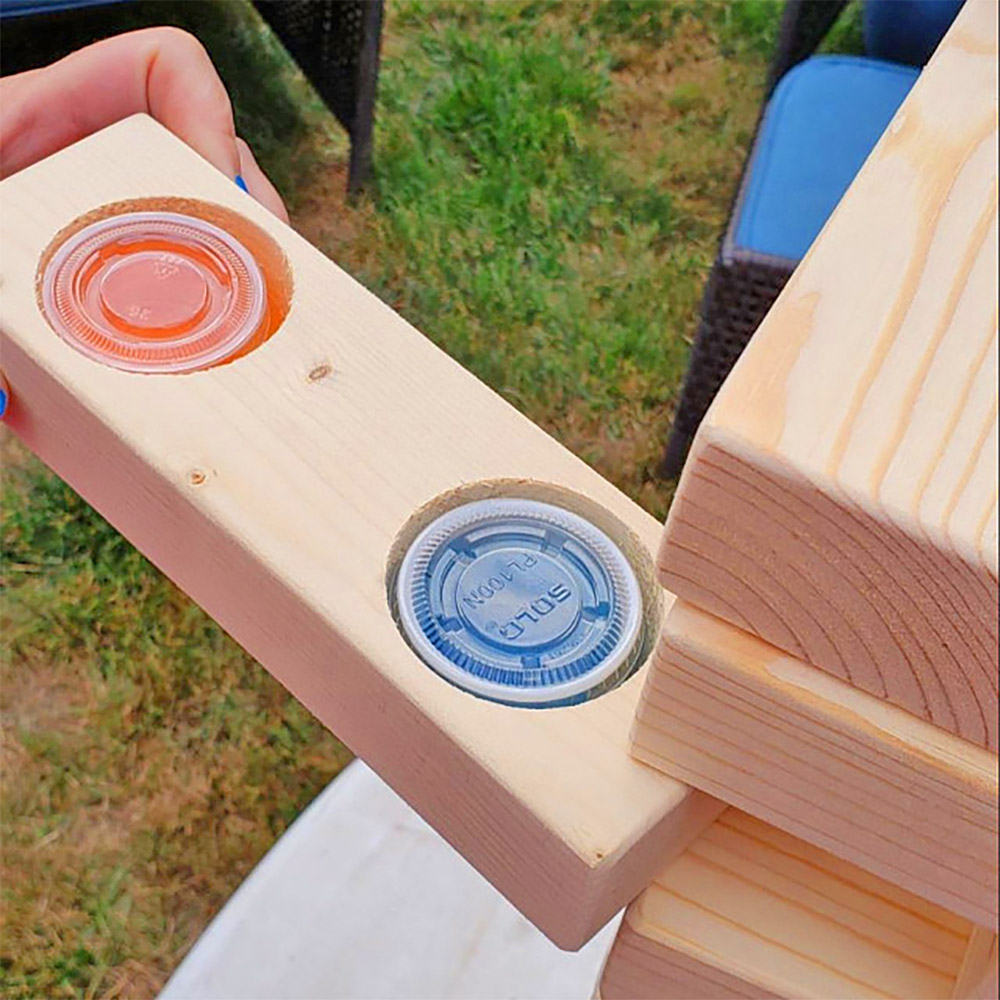 The tipsy jello shot tower game is created and sold by Etsy store Stone Point Woodword, though they also have listings on Amazon if you prefer to buy on there.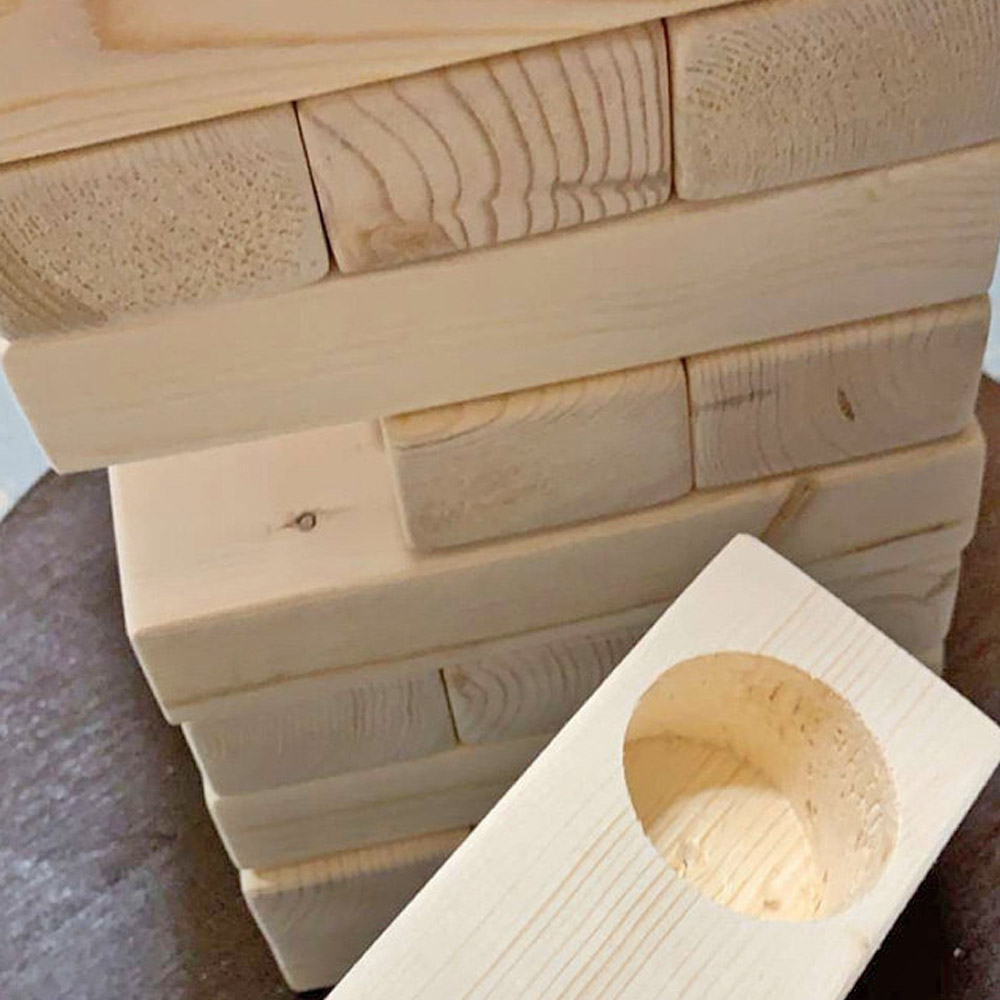 They make the game in a few different versions to select from, with a version that contains double jello shots in a select few of the Jenga blocks, and their normal version that just contains 15 random wooden blocks with 1 jello shot in each.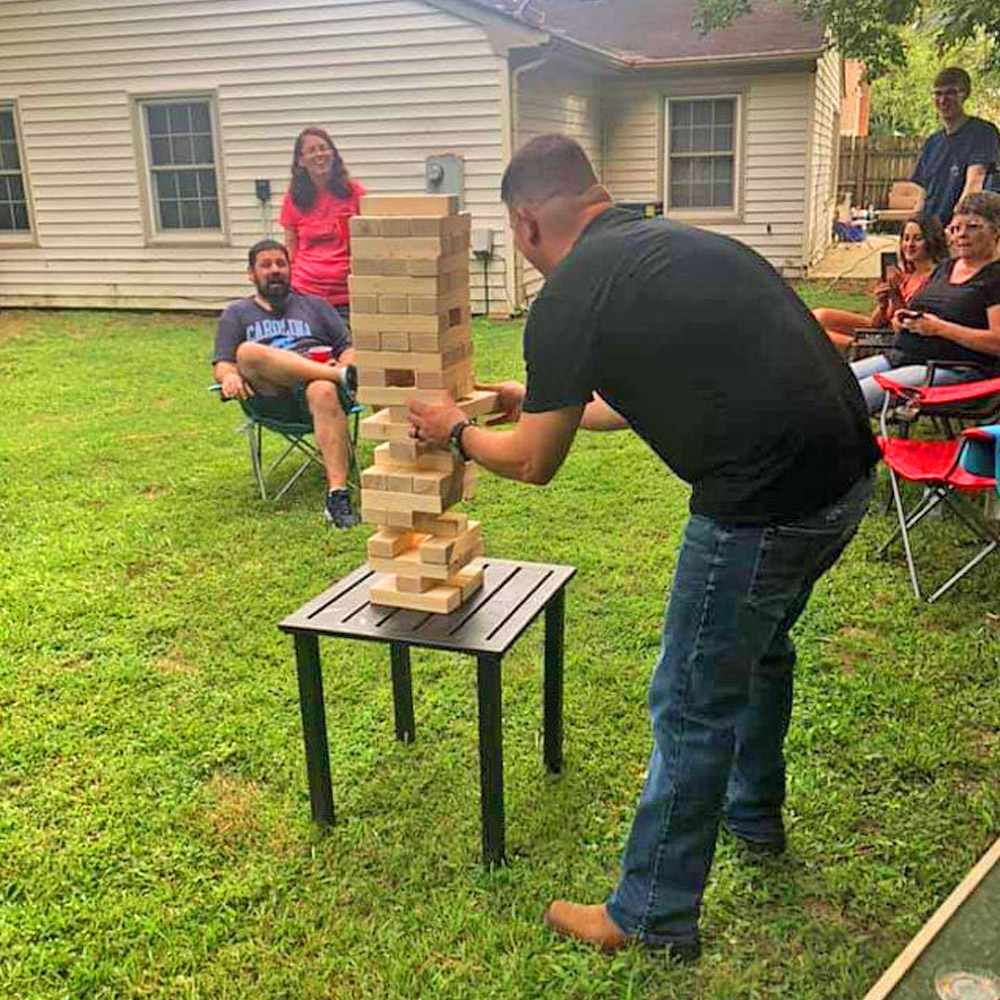 They have two different sizes of the game to also choose from, including a giant Jenga version that uses 10.5 inch blocks, and a smaller version that uses 7.5 inch blocks.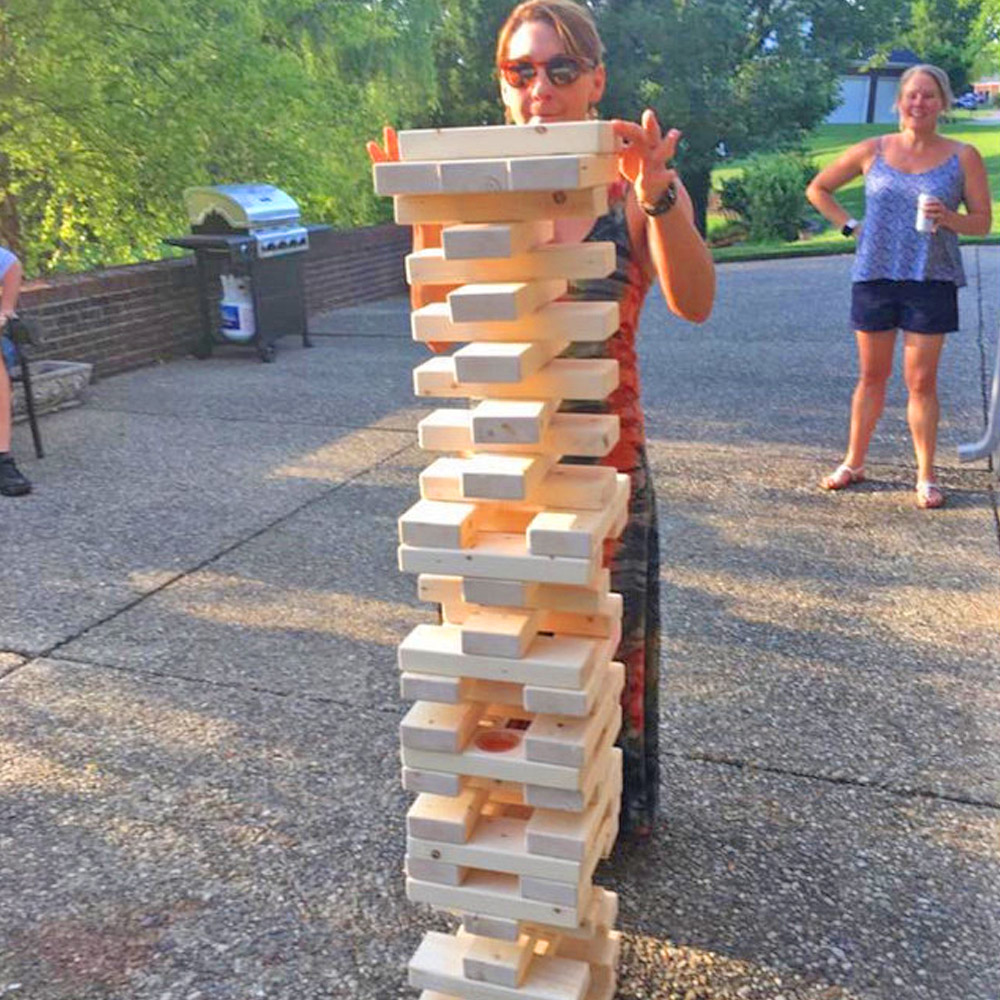 Each version uses nicely sanded wood block for the pieces, are completely handmade to order, and each version contains 54 wooden blocks to create the tipsy tower jello shot version of Jenga.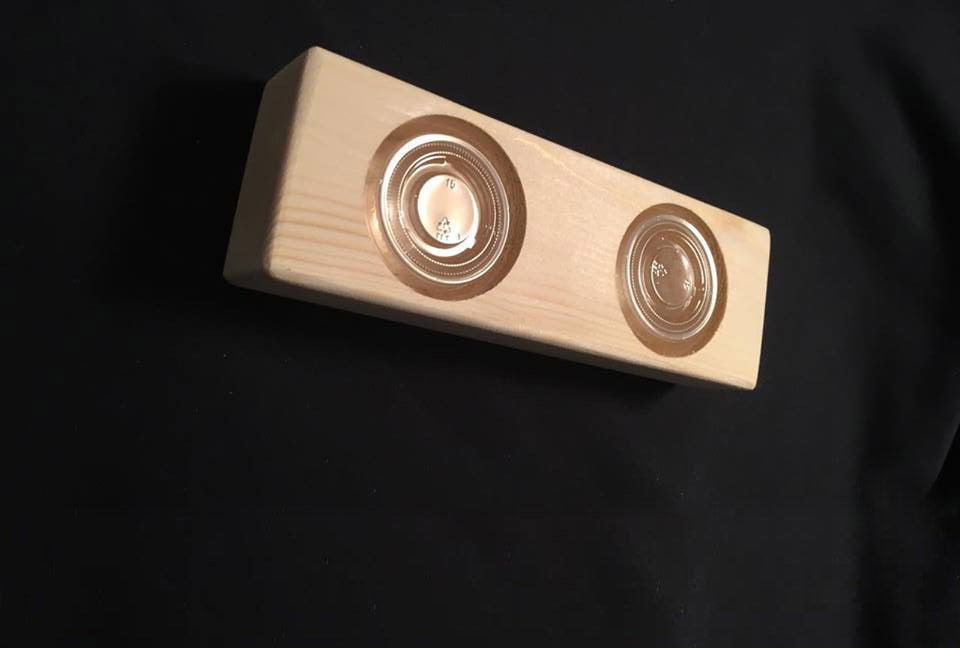 With the purchase of the jello shot stacking tower game you'll get a 25 1 oz jello shot cups that you can use inside each block, or you'll get 50 of the cups if you purchase the giant version.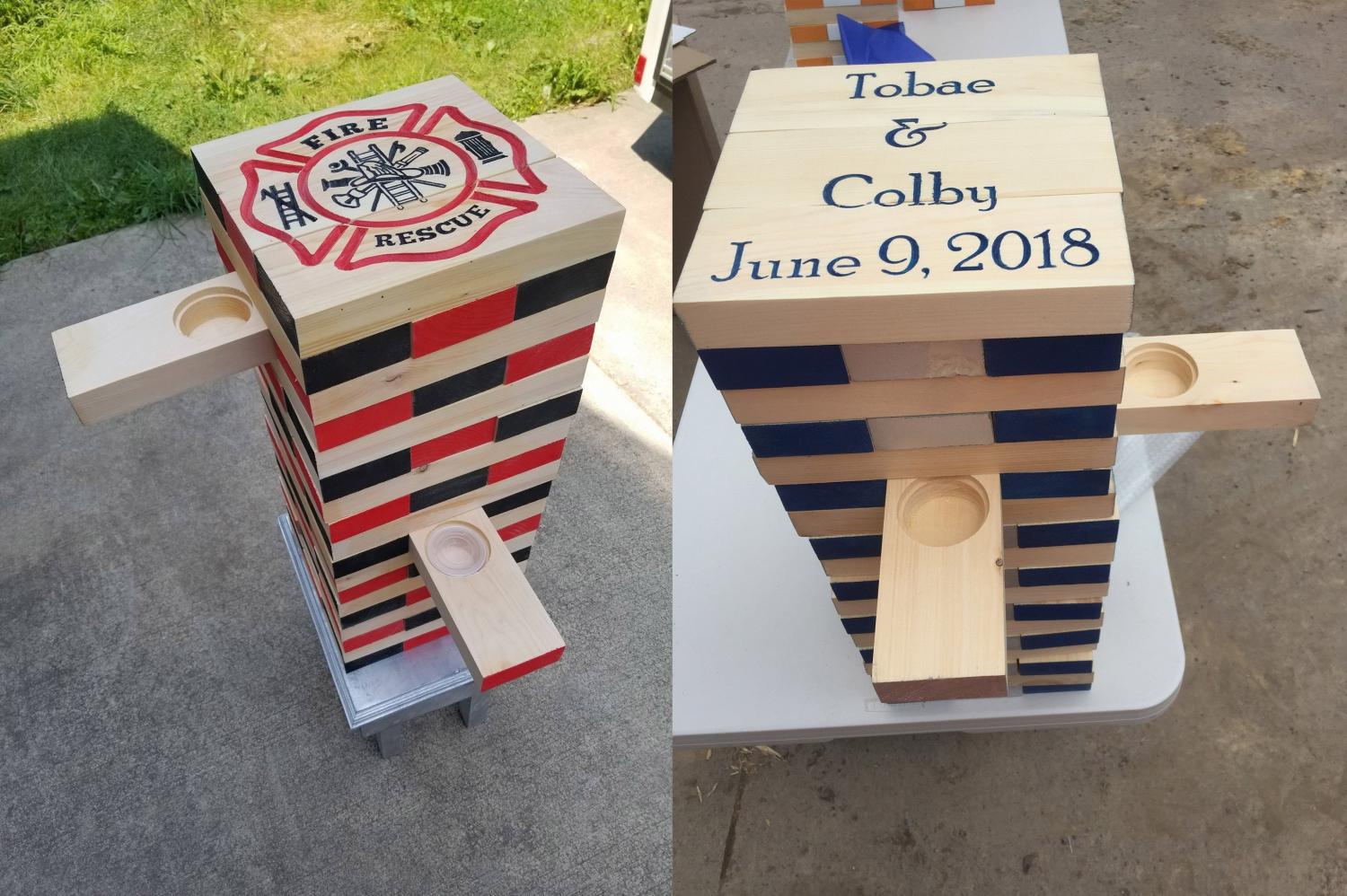 They also come with lids, so no worry if the game tips over before you pull them all out! It even comes with recipes that'll show you how to make the perfect Jello shot for the perfect stacking tower drinking game.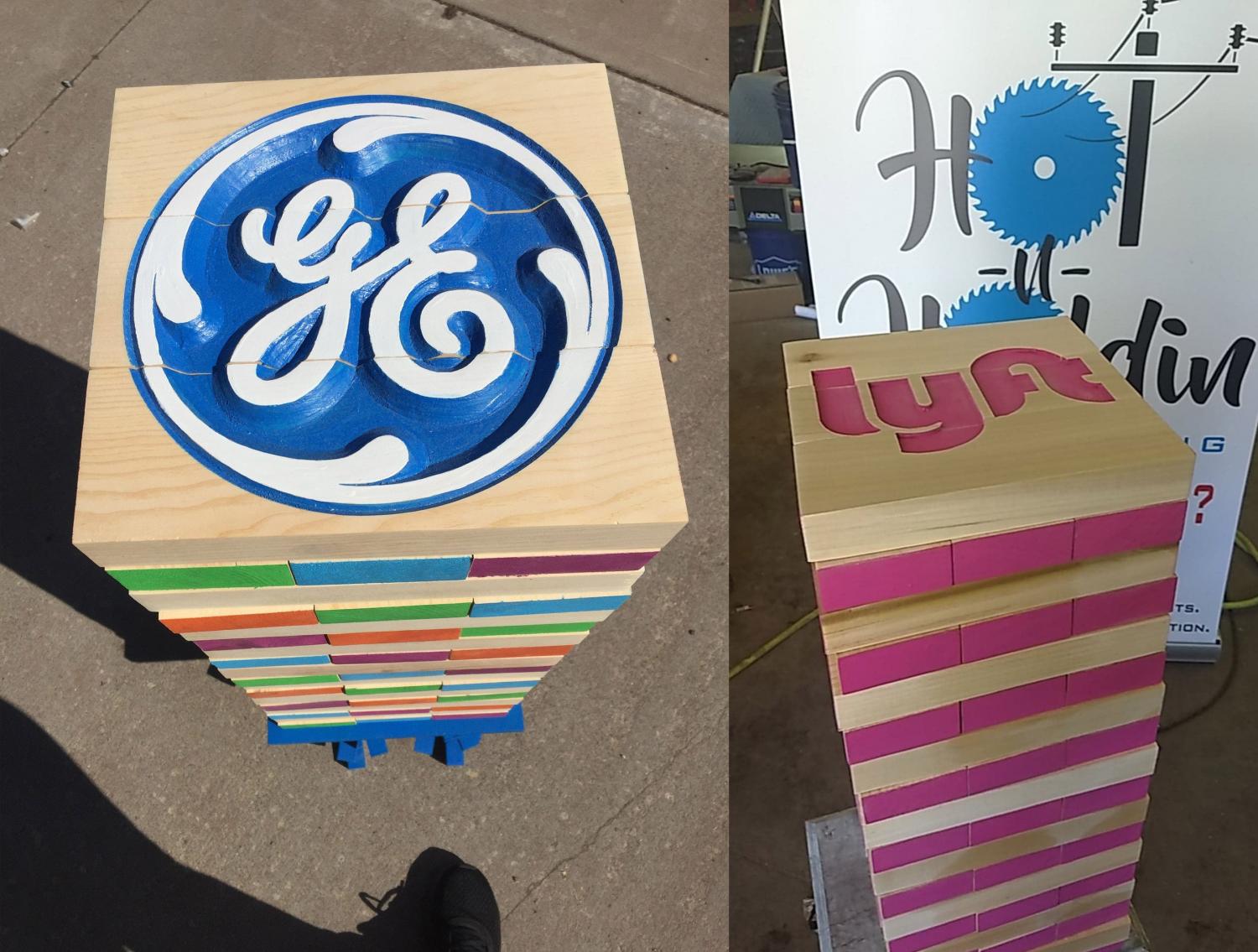 Perfect for backyard get-togethers, graduations, Ladies Nights Out, camping, wedding parties, reunions, bachelor/bachelorette parties, tailgating, etc. It makes a great gift too!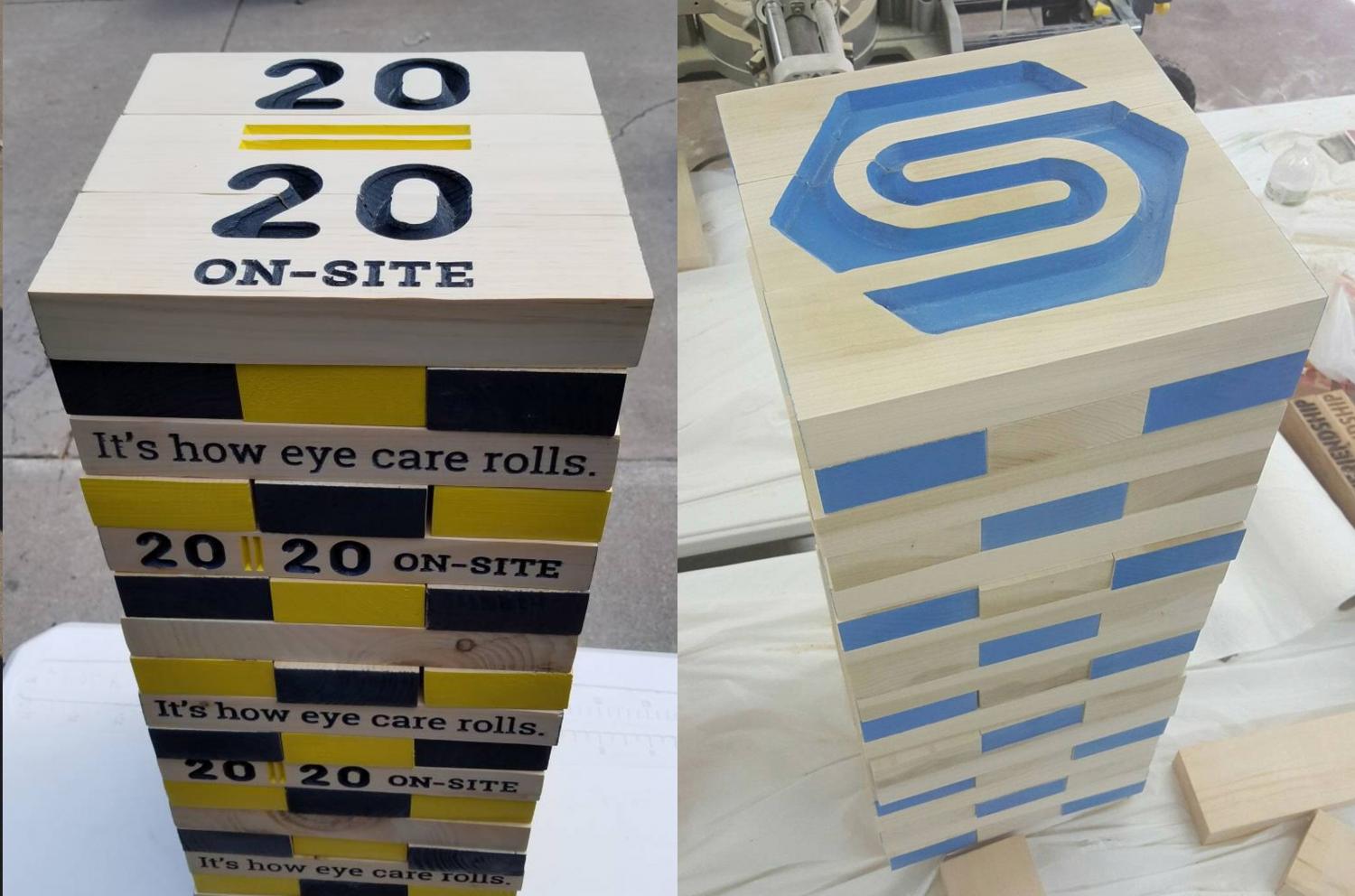 When fully stacked both sizes of the game will measure 27 inches tall. You can also make a custom order if you'd like extra holes in the game if 15 isn't enough jello shots for you and your friends!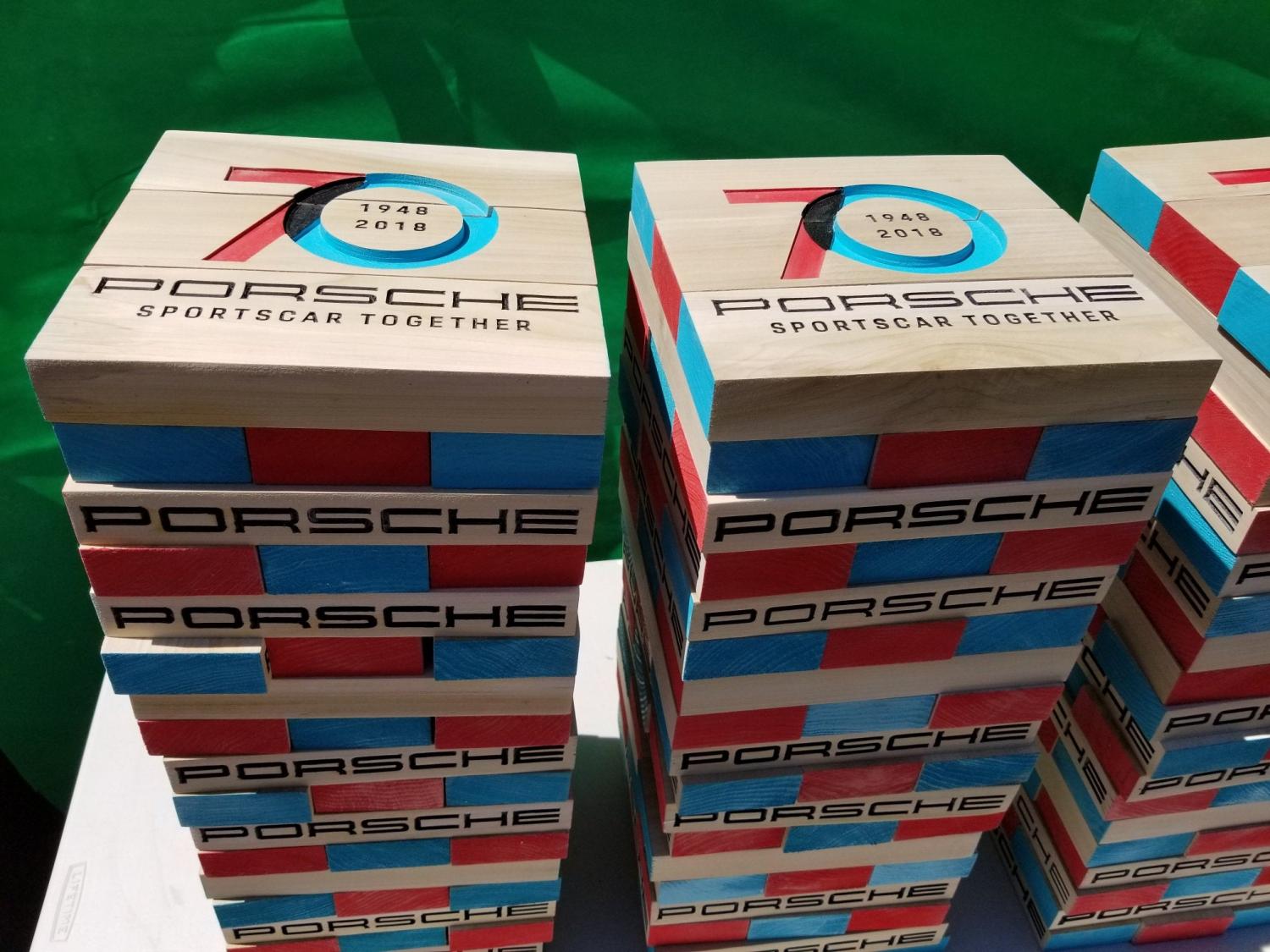 If you're more of a DIY type of person, this might be an easy one to do yourself! If you can cut 54 pieces of wood to be the exact same size, sand each piece down nicely, and drill a few holes in random blocks, it might be cheaper to go that route. Though, if you're like me and you tried to do it yourself, you'd end up with a Jenga game that would tip over before being fully setup.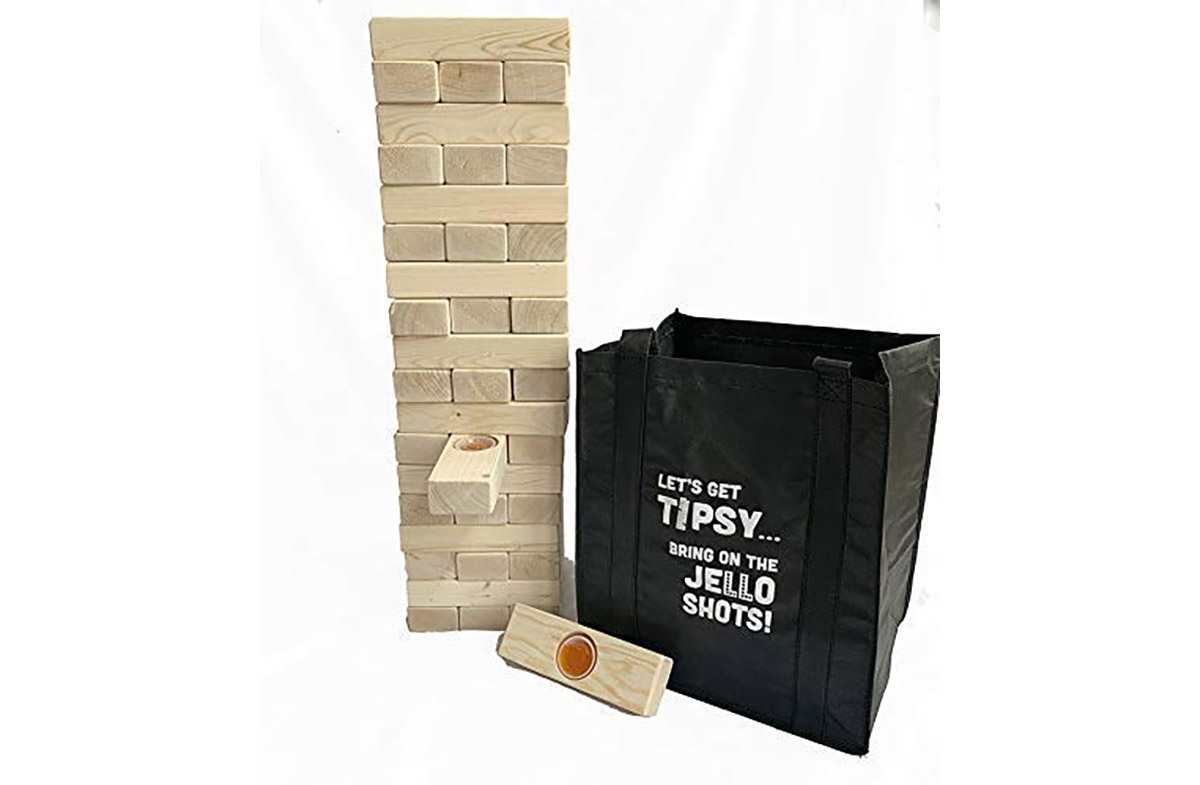 Another version we found on Etsy allows you to get custom engraving onto the boards that go on the top of the game! These would be great for bars, special events, companies, wedding gifts, and more.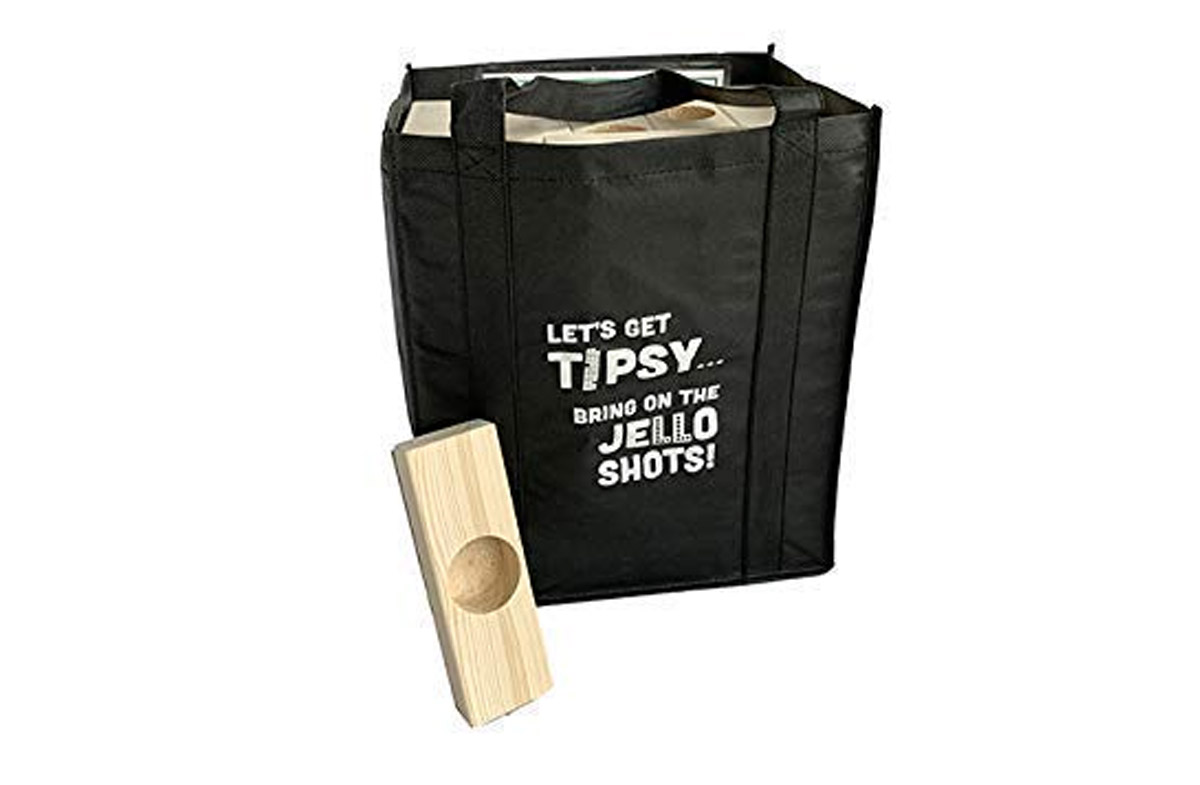 You can snag the giant Jenga game with random Jello shots inside from Amazon for around $120 bucks!