The Sweeper & Funnel Has a Dustpan With a Funnel
By Ryan on 04/18/2019 1:49 PM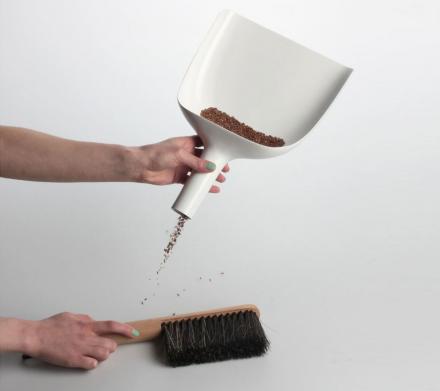 The Sweeper & Funnel is a sweeper and dustpan set where the dustpan has a funnel that drains through the handle, so that once your done sweeping you don't have to worry about scattering the crap you just cleaned up all over the side of the garbage bin. Sure it's 49 bucks, but just think of all the dust you'll save from falling back onto the floor.
Simply sweep up your dust, haul it to the garbage, and tilt it backwards towards the handle, and the dust will fall ever so perfectly through the funnel and right where you'd like it to go. Once done sweeping, the design of the dustpan allows you to slip the sweeper right through the funnel/handle to store it.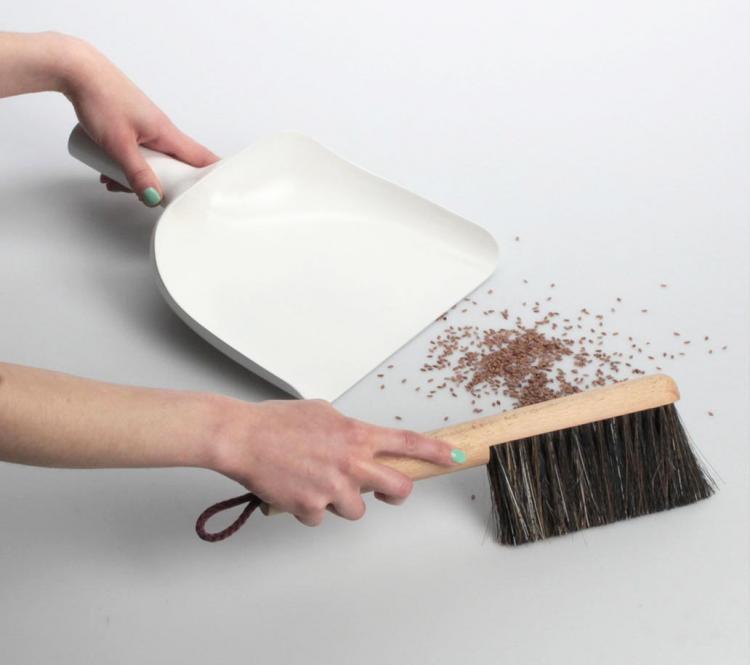 Plus the dust pan doesn't have that god awful ridge on the bottom of the pan that every other dustpan has that goes against the one purpose the dustpan is supposed to do. And that is allow dust into the pan! I think I would spend the $50 for that feature alone.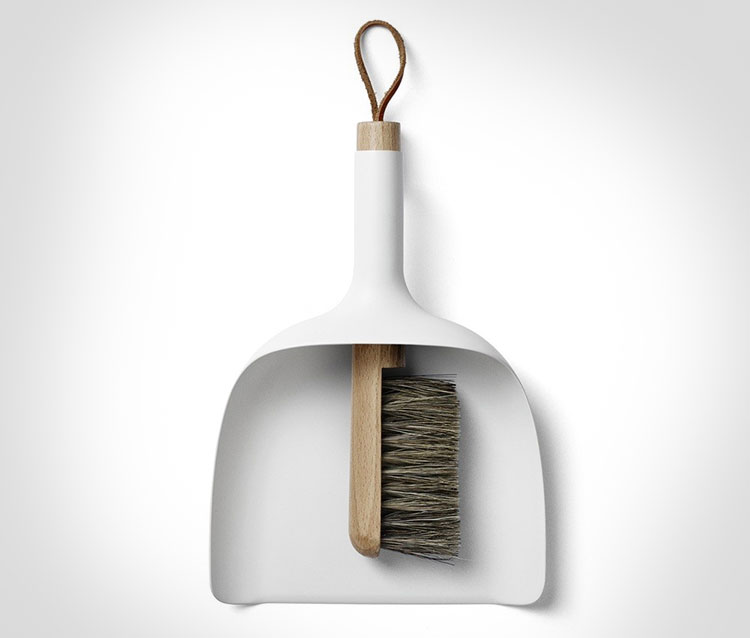 Designed by polish designer Jan Kochański and produced by Menu, the Sweeper & Funnel dustpan won the 2014 Wallpaper design award in the 'Best Fireseide' category using it's elegant design and creative functionality.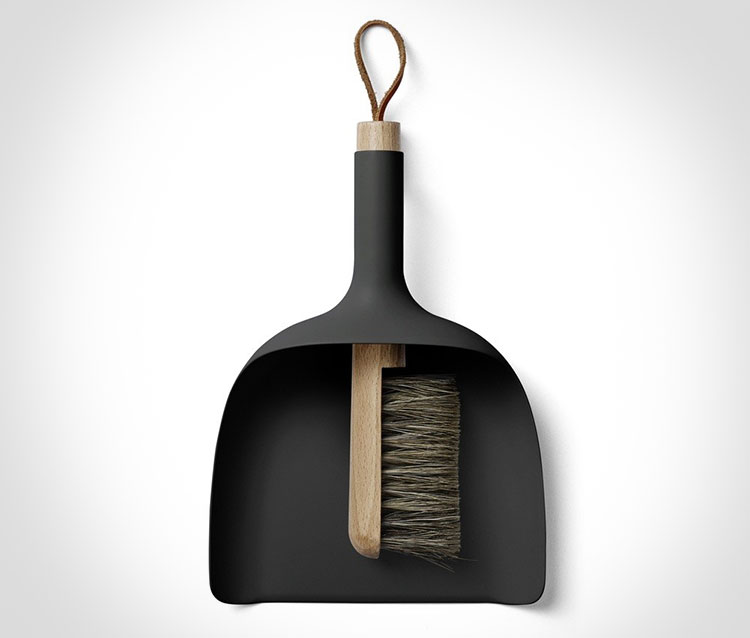 The Sweeper brush is made from ash wood and horse hair, the funnel dustpan is made from plastic, it comes in white or black colors to choose from, measures 12.2 inches wide x 9 inches long x 2.7 inches deep, and it has a little rope on the end of the brush to hang it from something.