Texture Terminator: Easy Popcorn Ceiling Remover
By Ryan on 07/17/2018 8:29 AM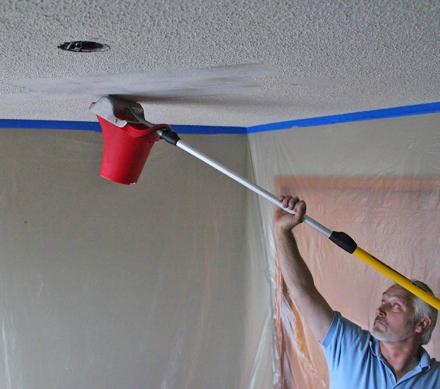 Popcorn ceilings are so 10 years ago! It's now all about the classy flat ceilings. This unique little gadget called the Texture Terminator will easily remove the texture from your ceiling and place all the fallen debris into an attached bucket below the scraper. Afterwards you can put up a nice classy ceiling throughout your house, and become the classiest home on the block.
The Texture Terminator comes with a bucket attached below the scraper, so that as it's removing the popcorn texture from your ceiling, the debris will fall right into the bucket. This makes for super easy cleanup and will make a whole lot less mess than a normal ceiling scraper.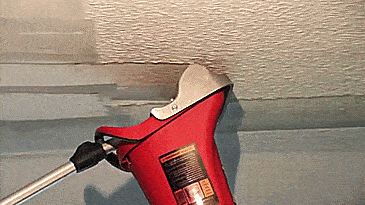 The Texture Terminator uses a stainless steel scraper with a quick connecting telescoping handle that lets you easily reach ceilings of most heights. The telescoping handle pole can adjust from 36 inches long to 72 inches long.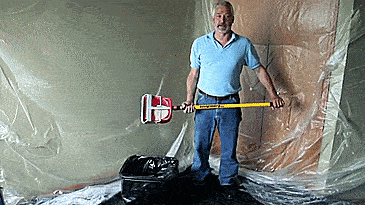 With a stable base on the bottom of the Texture Terminator you can easily set the entire device down without the worry of it tipping over and spilling. When you are looking to empty the bucket of the ceiling debris, just empty it with a quick turn and dump into any trash bin. If anything sticks to the bottom of the bucket just give it a good shake and everything should come out.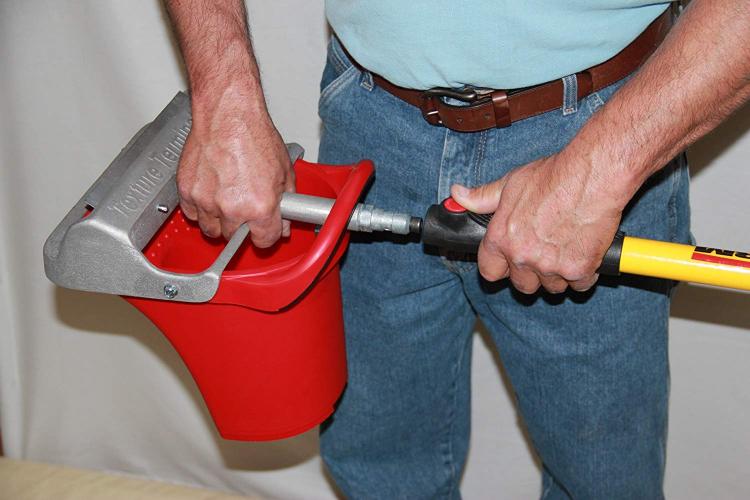 Check out the Texture Terminator in action via the video below.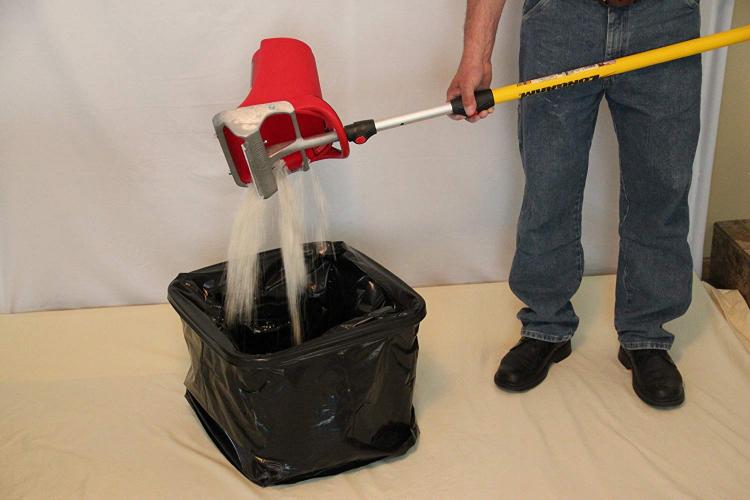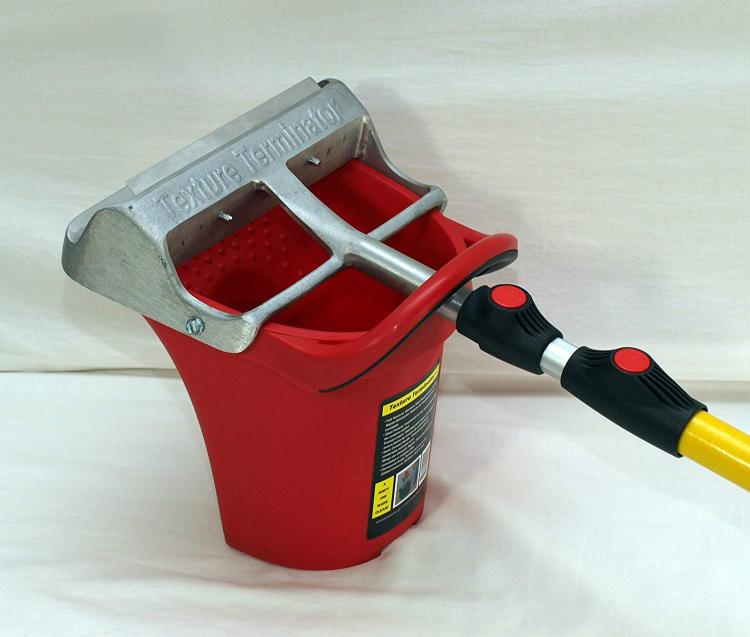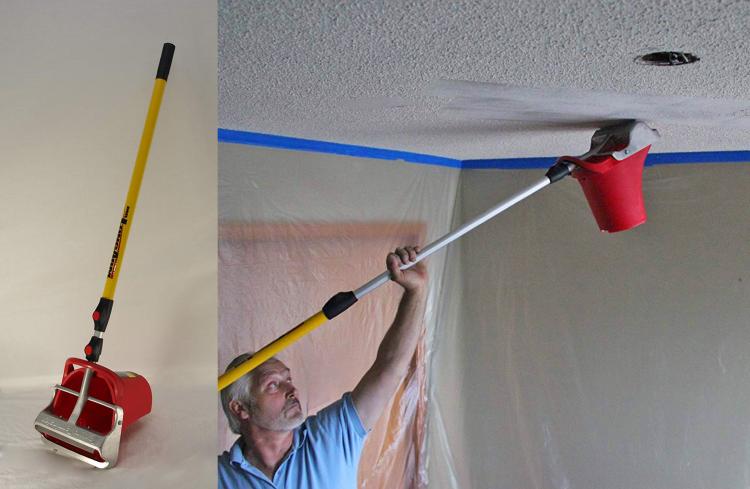 Subscribe To Our YouTube Channel