TEQBALL: A Curved Ping Pong Table That You Play With a Soccer Ball
By Ryan on 08/24/2015 2:01 AM (Updated: 10/21/2016 3:27 AM)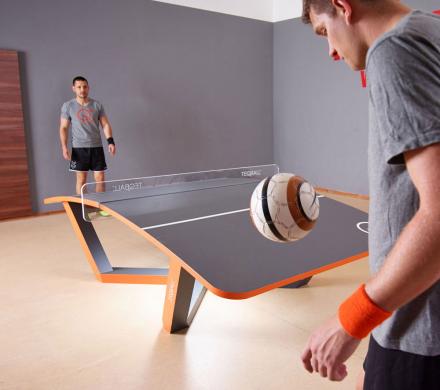 TEQBALL is a new sport where you use a soccer ball along with a curved table that's similar to a ping-pong table where you try to volley the soccer ball back and forth using any and all the appendages that are legal to use in Soccer/Football. Perfect for soccer players, not so great for people like me who can't kick a soccer ball twice in a row let alone kick it so that the ball would land in a certain area on a table, TEQBALL is not only just a challenging yet fun game, but also can act as a great tool to train your soccer skills. The modern and elegantly curved table of the TEQBALL equipment make it a perfect thing to throw in the garage, just make sure you have lots of room, and be prepared to work up a sweat.
The way TEQBALL works is you kick, head, or get the ball over to the player on the other side of the table however you like, just don't use your arms, and the way the table is designed with a curve, the ball will bounce out to the player. Plus with the rules of TEQBALL being that you can't come in contact with the other players, nor can you touch the actual table, the possibility for getting injured is quite small.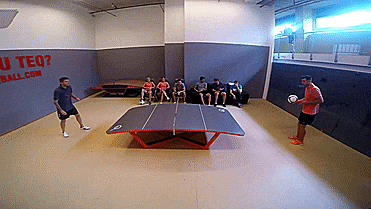 TEQBALL can be played 1-on-1, 2-on-2, or really however you'd like to distribute the players, as you could even play 4-on-1 if one player is really good. The more detailed rules of TEQBALL are as follows:
Maximum 3 touches of the ball, but can be 1 or 2 touches
Forbidden to touch opponent or the equipment
Not allowed to use the same body part twice in a row
A player cannot return the ball more than twice successively with the same body part within a play (Note: The serve is not considered a return of the ball.)
Check out the new sport TEQBALL in action via the video below.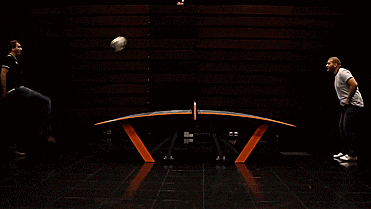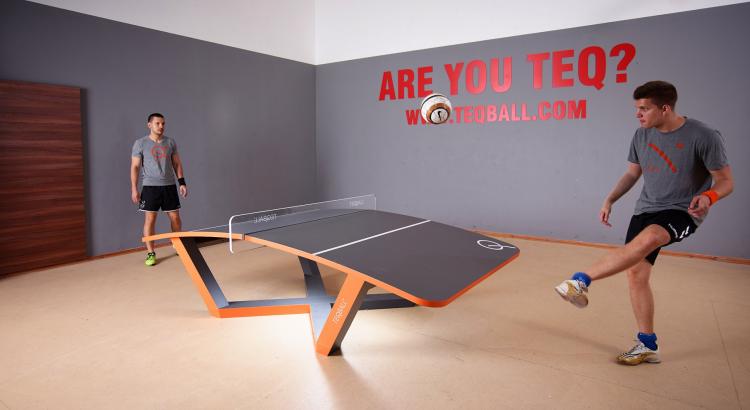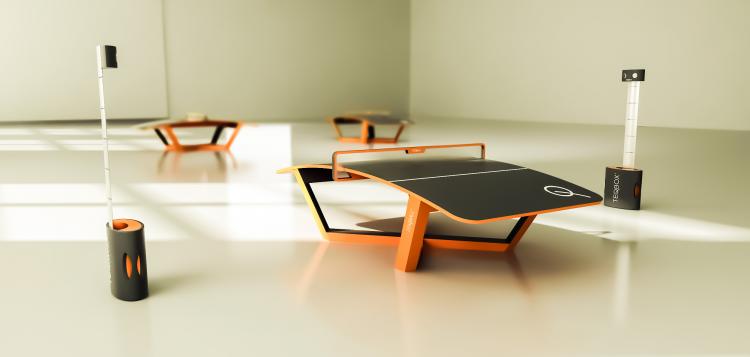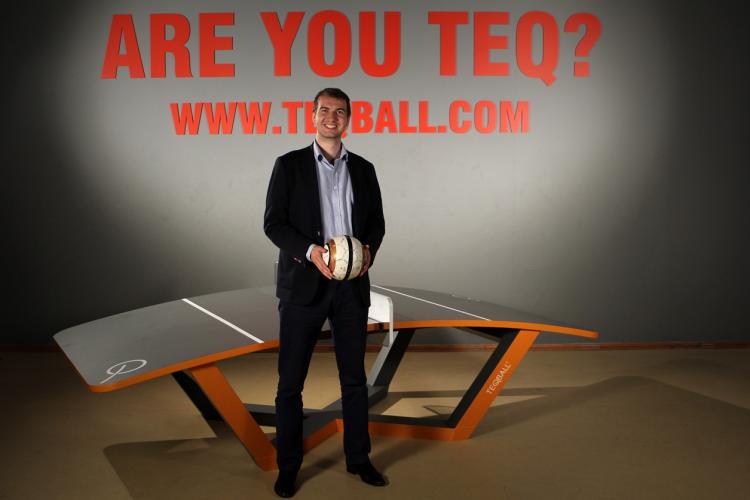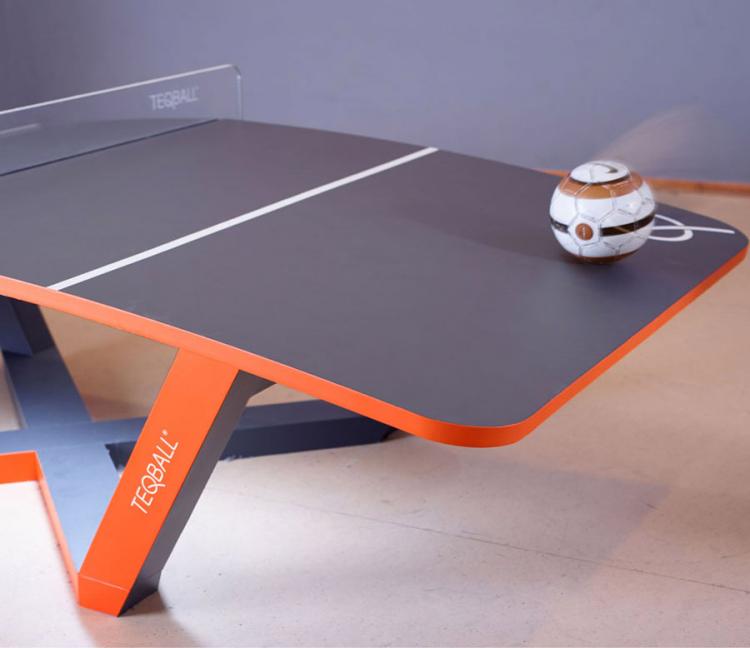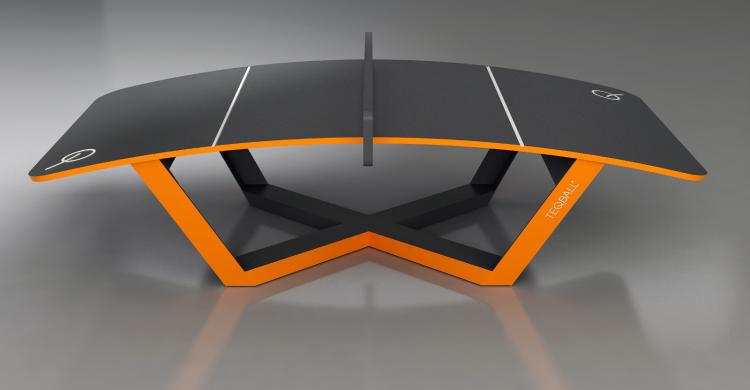 Subscribe To Our YouTube Channel