Tattoos and Jean Jacket Zip-up Hoodie
By Ryan on 03/06/2018 12:26 PM (Updated: 07/31/2019 11:03 AM)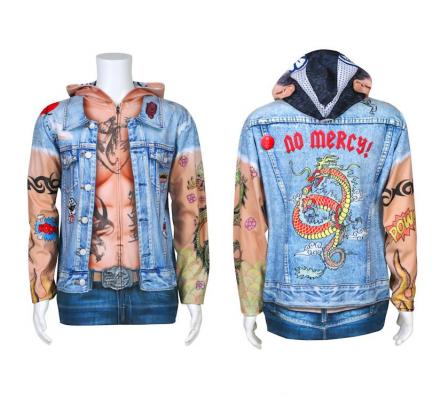 Tattoos are forever, and so are jean jackets once you take a picture with one on, so you better be sure that you are willing to live with it before you fully commit to it. If you want to know how you might look with your body filled with tattoos while wearing a Canadian tuxedo, this tattoos and jean jacket zip-up hoodie may help you get an idea.
If you feel like your chachiness level is currently too low, just zip up this hilarious full-body-printed hoodie to turn yourself into a "bad to the bone biker dude" without the pain of getting hundreds of actual tattoos (plus you wont' have to walk into a store and face the cashier with a jean-jacket in your hands). You can then simply remove the hoodie when you'd like your douchiness levels to lower back to normal levels.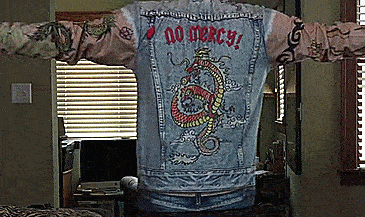 There's no doubt about it, this jacket will get people talking. Whether that's a good thing or bad thing, I'm not sure yet. Once on, everyone will surely think you're someone pretending to be a badass. But it's ok, because inside you'll really feel like a badass, so said your Mom before you left the house.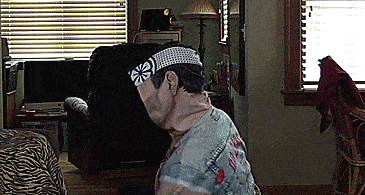 Perfect for cosplaying, a Halloween costume, or just to wear around the house when you'd like to prove to your wife how cool you are, the tattoo zip-up biker hoodie is fully printed on all sides, features a fancy belt-buckle, and even makes it look like you're wearing a bandanna while giving you ears while the hood is up.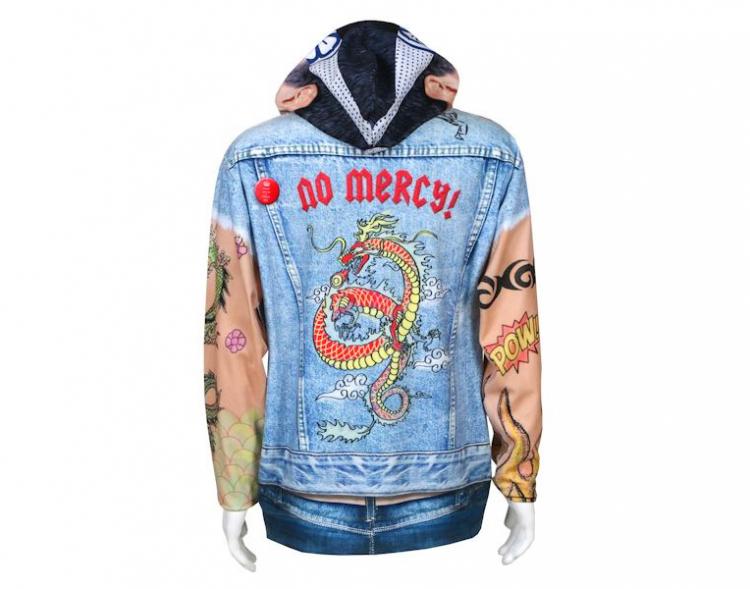 You'll probably want to buy a motorcycle after you start wearing this jacket. Then, of course, you will probably want to get some real tattoos after all. Then you'll be a real badass. So this jacket is kind of like a set of training wheels for those who are on the fence about getting tattoos or wearing denim around their torso. Wear it with pride, my friends.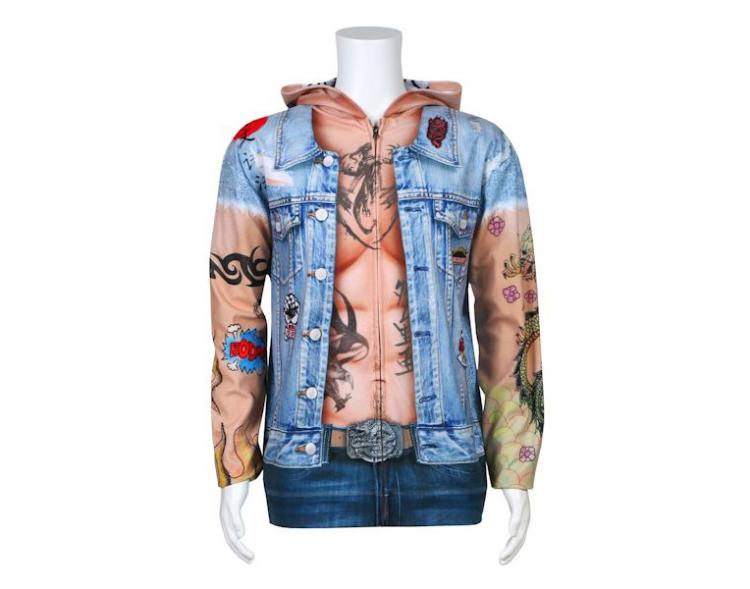 Ink is permanent, but you can take this jacket off thankfully. This full-zip hooded sweatshirt is made from 100% polyester, is machine washable, and comes in sizes ranging from M-XXL to fit most sized humans.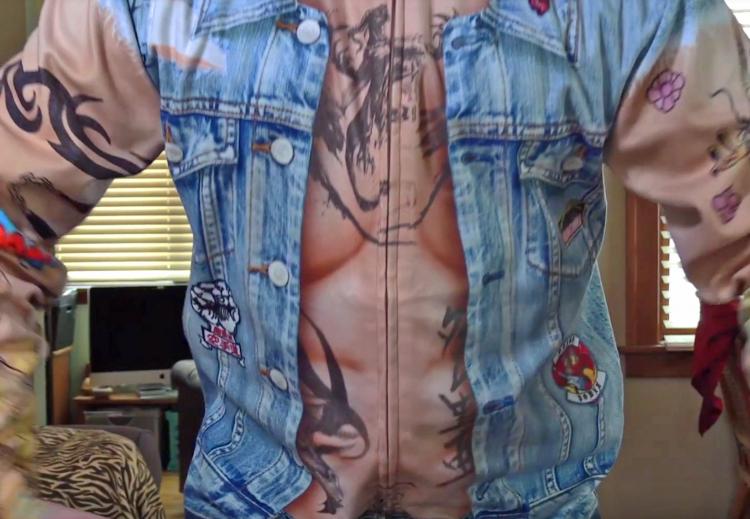 Tattoos are painful. If you're a wimp like me, this jacket is a great alternative to the real thing!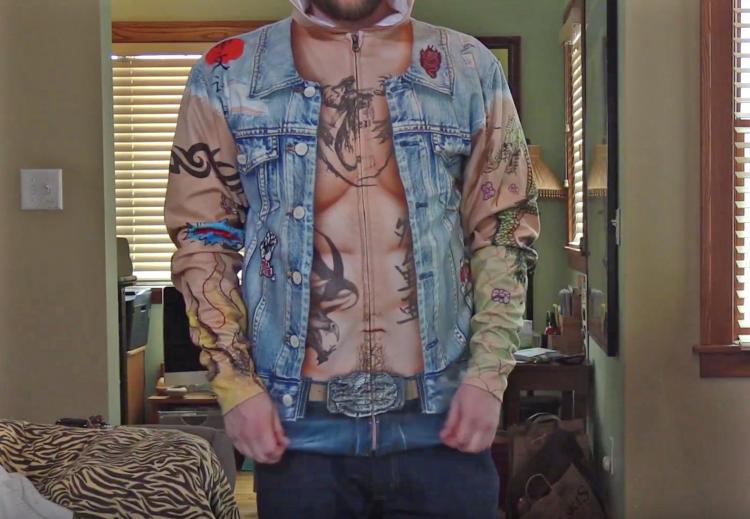 Check out the hilarious tattoos and jean jacket hoodie costume in action via the video below.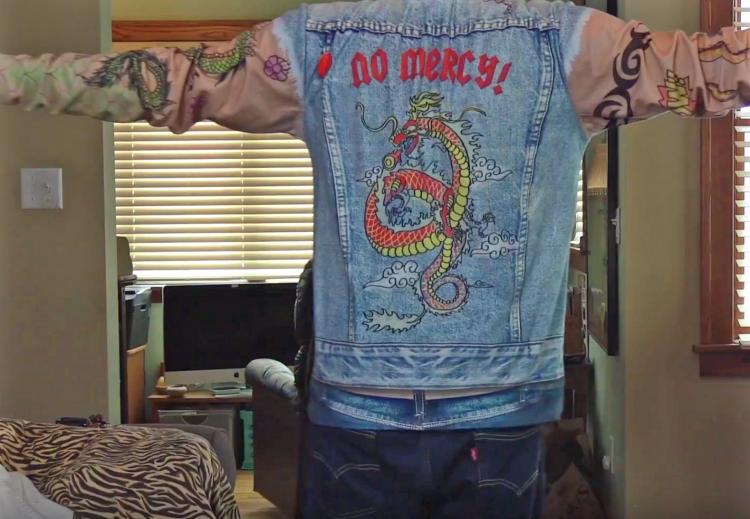 Subscribe To Our YouTube Channel