Tailgaiting Tavern: A Popup Serving Table and Prep Center
By Ryan on 07/06/2015 4:47 AM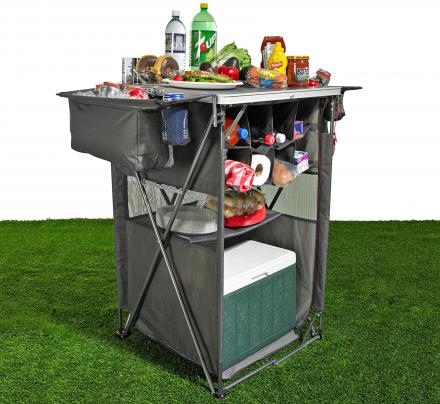 The Tailgating Table Tavern is a popup table and organizer that you can use to prepare food, store your cooler, as well as keep all the essentials for a good tailgating party. The popup tavern has a place at the bottom to keep your cooler which will also weigh the table down so it doesn't tip over in the wind or via drunk guy playing catch with the football. The tavern also comes with an integrated shelving system for you to keep all the essentials like condiments, paper plates, cups, paper towels, etc. There are also two insulated side trays for your to keep ice and some quick grab beers and drinks so you don't have to dig into the cooler each time, or to just grab some ice for a mixed cocktail.
Created by Tailgaterz, a company that specifically makes tailgating gear, tailgating furniture, and tailgating shelters, the Tailgating Tavern table is one of many in a line of useful stuff that will make your game-day that much more fun and organized instead of having to feast on the top of your car's hood. Plus the Tailgating tavern can be use for more than just tailgating, as it would be great while camping, on a picnic in the park, or even just in the backyard while BBQing.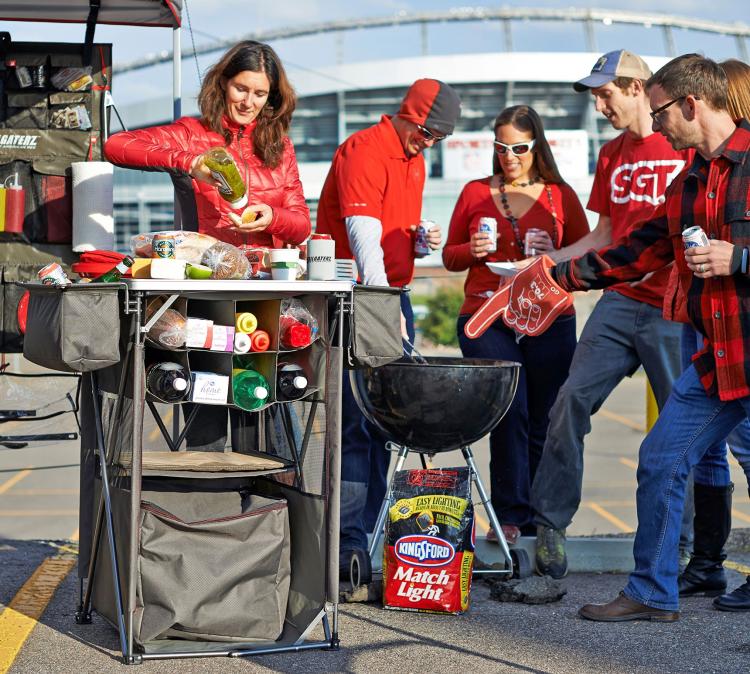 The popup tailgating table pops up and folds down in seconds, the cooler holding area can support a cooler up to 36-quarts in size, it's super lightweight and compact and comes with a carrying case for easy transportation, has integrated cup holders, when fully set up the table measures 23.6 inches wide x 23.6 inches deep x 39.4 inches tall, and when fully collapsed in the carrying case the table measures 44 inches wide x 15 inches deep x 9 inches tall.
Check out the Tailgaterz Tailgating Tavern Table in action via the video below.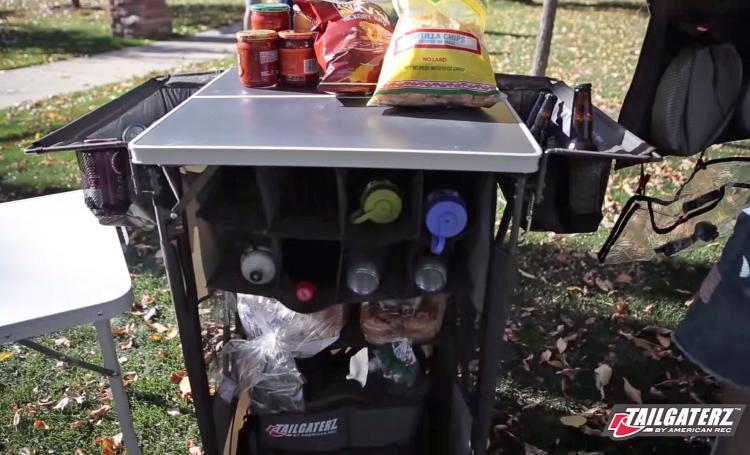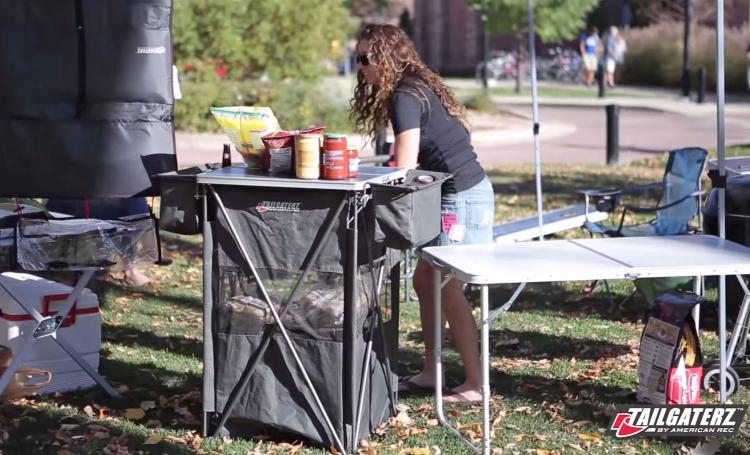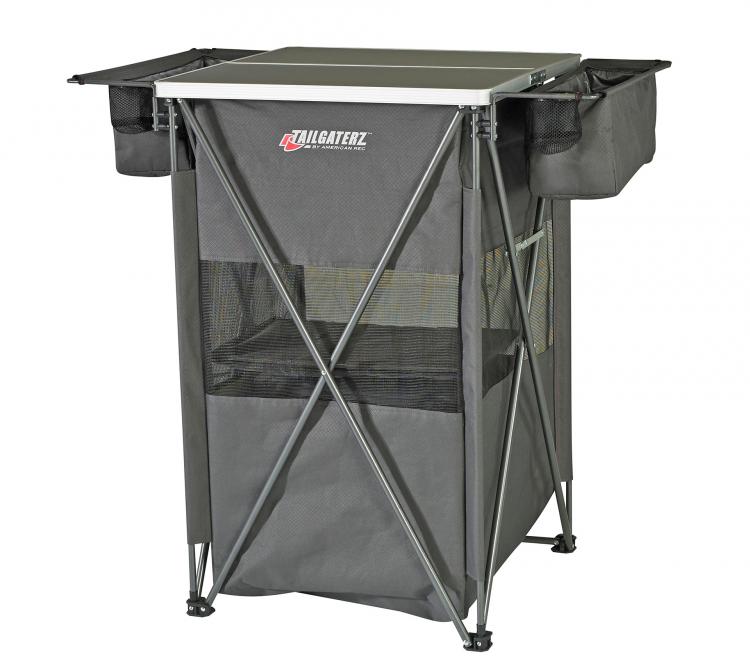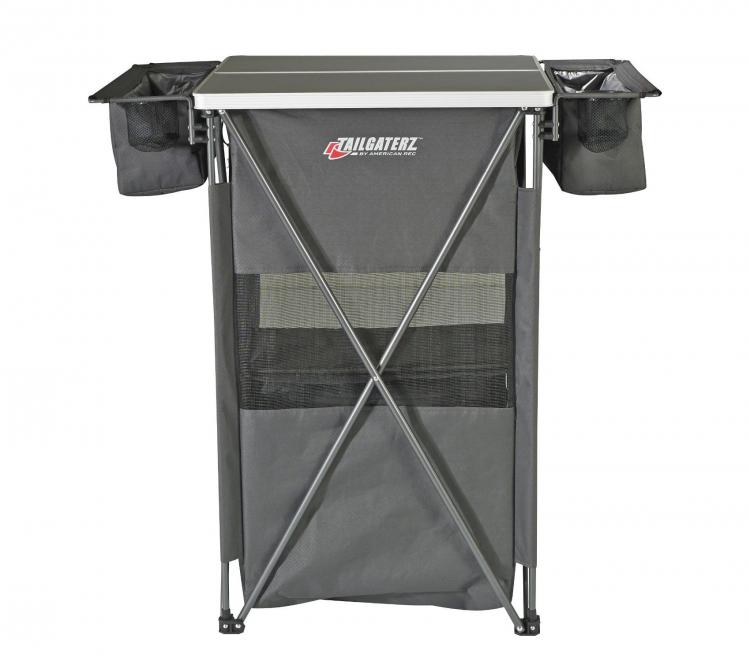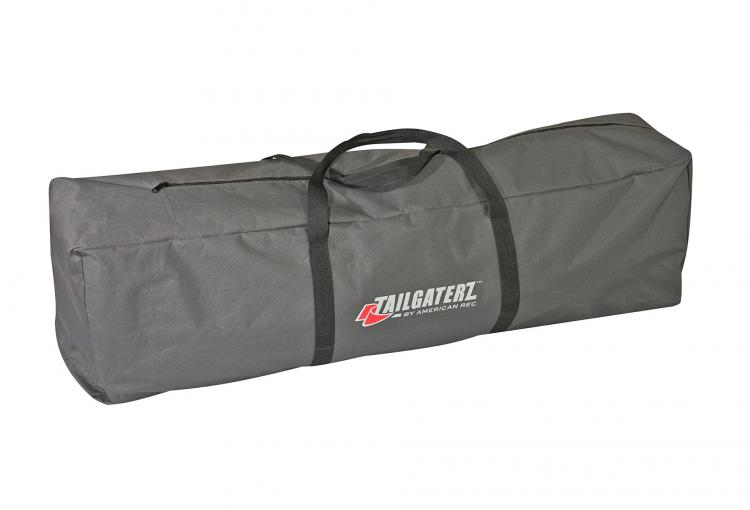 Subscribe To Our YouTube Channel